Window and door schedules
In its broadest sense, the term 'schedule' simply refers to a list. That can be a list of items, activities, events, information, and so on. Schedules may be appended to other documents, such as contracts.
Window and door schedules are a convenient way of presenting complex information about the different door and window sizes and types that are specified on the contract documents to ensure proper installation. Drawings may refer to window and door schedules by use of a code corresponding to a door or window type on the schedule.
A door schedule is a document, which has all the information a joiner will require in selecting the correct door for a designated position, as well as the correct ironmongery that has to be fitted to each door
Typical information contained on a door schedule might include:
Code number (which corresponds with the drawings).
Name.
Number required.
Size (width, height, thickness).
Composition.
Style of hardware.
Hinges, locks, handles, push plates, pull handles, kicker plates, vision panels, stops, closers and so on.
Weight.
Fire rating.
Acoustic rating.
Product series.
Other remarks.
Schedules may also include a simple elevation illustrating the overall composition of the door or window.
Building information modelling (BIM) software may allow door and window schedules to be generated automatically.
[edit]
Find out more
IHBC NewsBlog
IHBC Marsh Award Nominations – Closing Date 30 March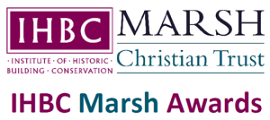 Celebrate your local 'retired members' and 'successful learners' with £500 cash prizes and 2020 Brighton School places!
---
Biodiversity Net Gain through UK Construction Projects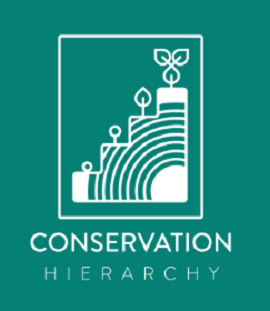 The Conservation Hierarchy is a new framework developed by the University of Oxford to help construction projects achieve Biodiversity Net Gain.
---
How Project Managers for Town Centre Developments can Balance Risk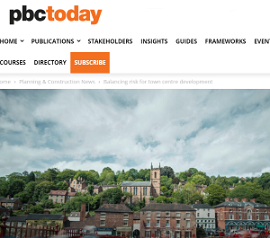 Jacqueline Hughes, senior risk analyst at Equib, in pbctoday discusses how project managers for town centre developments can get their risk management strategies right.
---
Red Tape is Strangling our High Streets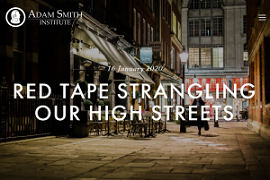 A new paper from the Adam Smith Institute argues that the problem with the High Street has been totally misunderstood, saying that we need to reform restrictive planning rules and reject a policy of managed decline to reinvigorate our town centres.
---
Calculating the full cost of energy used by buildings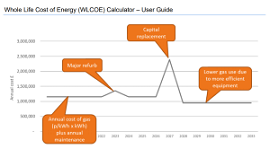 The Whole Life Cost of Energy (WLCoE) calculator – issued by government in BETA form – is intended to help building owners and operators to understand the full financial cost of the energy their buildings use, and welcomes feedback
---
England's heritage worth £31Bn: New Historic England report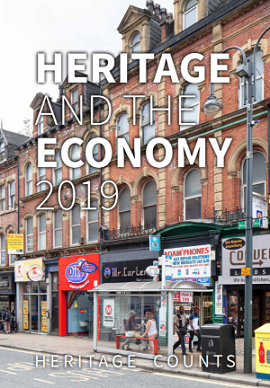 New research published by Historic England (HE) shows the value of heritage to England's economy as it contributes to economic prosperity and growth through jobs in the heritage and construction sectors and from tourism.
---
Part of Roman wall in Chester Collapses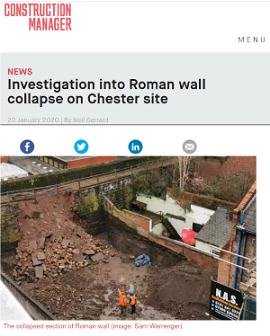 Investigations have begun into what caused part of Chester's Roman city wall to collapse during construction work.
---
Audit on new housing in England: Design overwhelmingly 'mediocre' or 'poor'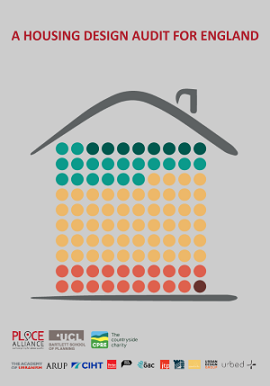 Though conservation professionals' skills in understanding, defining and explaining local character and architecture can help inform new residential design.
---
Historic England's '21 Fascinating Places Listed in 2019'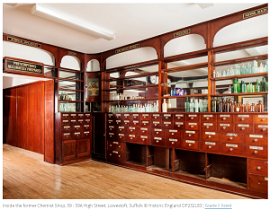 Over 500 historic places have been added to the National Heritage List for England (NHLE) in 2019 and Historic England (HE) has showcased 21 highlights.
---
UK's iconic first red public telephone box upgraded to GII*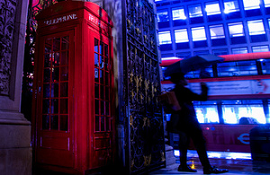 The K2 prototype telephone box situated outside the Royal Academy in London – built as part of the 1924 competition that gave rise to the iconic design and first listed at Grade II in 1986 – has had its listing upgraded to Grade II*.
---
Historic England publishes guidance on BIM for Heritage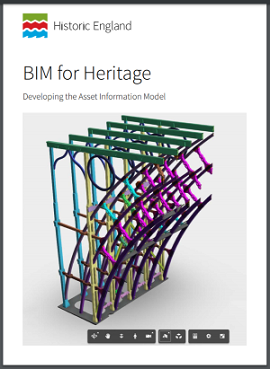 The second in a series focusses on developing the Asset Information Model (AIM).
---
High Streets Face a Bleak Future Without Rethinking Regeneration Strategies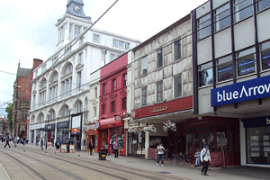 Reflecting issues that will be encountered across the IHBC's June 2020 Brighton School, think tank Centre for Cities argues for High Street success.
---