Window and door schedules
In its broadest sense, the term 'schedule' simply refers to a list. That can be a list of items, activities, events, information, and so on. Schedules may be appended to other documents, such as contracts.
Window and door schedules are a convenient way of presenting complex information about the different door and window sizes and types that are specified on the contract documents to ensure proper installation. Drawings may refer to window and door schedules by use of a code corresponding to a door or window type on the schedule.
A door schedule is a document, which has all the information a joiner will require in selecting the correct door for a designated position, as well as the correct ironmongery that has to be fitted to each door
Typical information contained on a door schedule might include:
Code number (which corresponds with the drawings).
Name.
Style.
Number required.
Size (width, height, thickness).
Material.
Composition.
Colour and finish.
Style of hardware.
Hinges, locks, handles, push plates, pull handles, kicker plates, vision panels, stops, closers and so on.
Weight.
Fire rating.
Acoustic rating.
Product series.
Other remarks.
Schedules may also include a simple elevation illustrating the overall composition of the door or window.
Building information modelling (BIM) software may allow door and window schedules to be generated automatically.
[edit]
Find out more
IHBC NewsBlog
IHBC's 2019 Nottingham Annual School a Great Success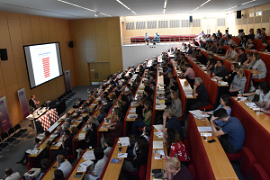 One of the IHBC's most populous Schools, the 2019 Nottingham School will be remembered for its combination authoritative speakers, urban experiences and accessible learning, including the IHBC's Spotlights.
---
England's new High Streets Task Force will help revitalise high streets and town centres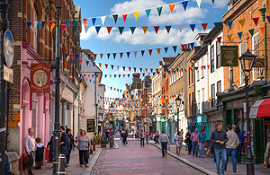 A new High Streets Task Force, to support local leaders as they revitalise England's high streets and town centres, has been launched.
---
UK petition to Zero-rate VAT on deep retrofit/eco-refurbishment building works now open

A UK parliamentary petition to Zero-rate VAT on deep retrofit/eco-refurbishment building works on all homes, has been launched, with a deadline of 8 January 2020.
---
IHBC's new Guidance Notes launched at Nottingham's 2019 School Spotlights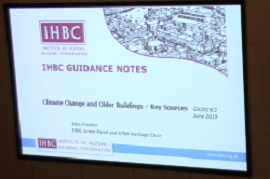 The IHBC has launched two new Guidance Notes, on Retrofitting of Traditional Buildings and Climate Change and Older Buildings – Key Sources.
---
NLA awards 2019 include Pitzhanger Manor and Gallery for Conservation & Retrofit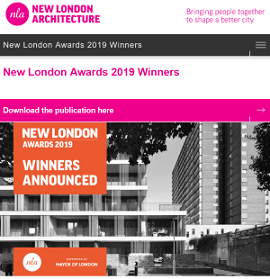 The Conservation & Retrofit award of the New London Awards (NLA) 2019 has been won by Pitzhanger Manor and Gallery, W5, by Jestico + Whiles and Julian Harrap Architects.
---
AHF £15M fund – 'Transforming Places Through Heritage'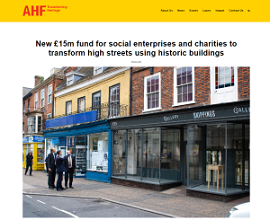 The Architectural Heritage Fund (AHF) has announced the opening of the 'Transforming Places Through Heritage' fund, focussed on reinvigorating England's high streets.
---
How wartime photographers dodged Nazi bombing to record historic buildings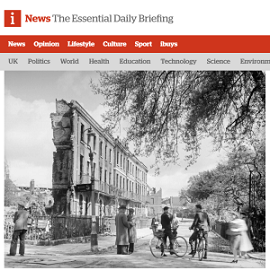 A race against devastation - a new exhibition chronicles the wartime work of the National Buildings Record – set up to capture a disappearing landscape.
---
---
---