Tempering heating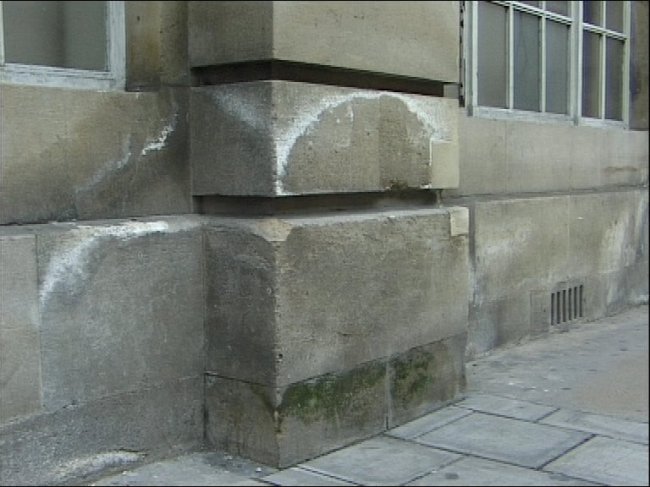 [edit]
Introduction
Tempering heating is a form of convection heating that is installed either into - or adjacent to - walls to moderate the temperature and moisture levels inside. This type of radiant heat distribution was introduced in 1982 by the Bavarian State conservation office.
As a form of climate control, tempering heating developed as a method for managing rising damp problems in museums where the moisture and its related consequences (such as mould, salt, bacteria and so on) could damage artwork and other vulnerable items in museum collections.
Tempered heating can also be an effective method for heating places of worship, fortresses and other historic buildings constructed from stone.
A tempered heating system generates a steady flow of warm air that travels through a collection of looping tubes in the shell of the building. This approach reduces the capillary distribution of all forms of dampness while heating the room at the same time.
This type of radiant heating system warms surfaces that then in turn re-radiate heat and warm air adjacent to them by convection. This allows heat from a radiant source to distribute through a space. Because it is mainly directly heating through radiation, rather than heating the air (as in convective heating), it can be more efficient, particularly in large spaces, in spaces with poor insulation or in unenclosed or semi-enclosed spaces.
A tempered wall radiant heating system tends to be a low-temperature system spread over large surface areas. It heats certain walls continuously throughout the year, while others are only heated when colder temperatures are expected.
[edit]
Benefits and drawbacks
Compared to other forms of heating, radiant heating (depending on the system used) can be:
Radiant heating also has less impact on air moisture content than other heating methods. However, depending on the system adopted:
[edit]
External references
IHBC NewsBlog
Remains of 'high-status' Roman villa and bath-house found in Scarborough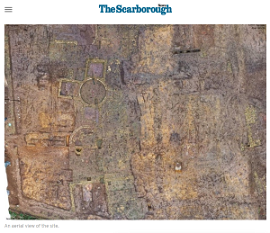 One of the most stunning Roman finds ever unearthed in Britain has been discovered on the site of a new housing development in a village near Scarborough.
---
IHBC's newest Context: Tackling 'Urban Design'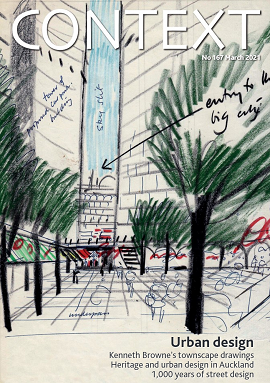 The latest issue (no.167) of the IHBC's membership journal Context is now out, boasting a tight focus on Urban Design, with a distinctly international take.
---
Europa Nostra announce Europe's 7 Most Endangered Heritage sites 2021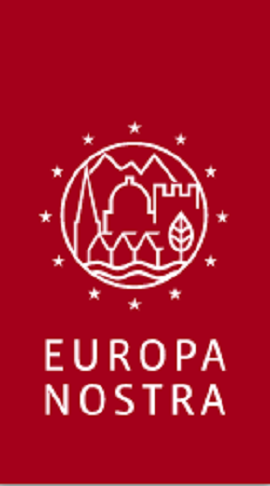 Europa Nostra has announced the list together with its partner, the European Investment Bank Institute.
---
Virtual Bradford will 'clone' the city to create navigable online world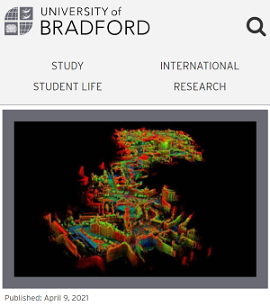 Work is underway on an ambitious project to virtually 'clone' Bradford city centre, as a 'Digital twin' will open the door to a 3D world with virtually endless possibilities.
---
Canal River Trust secures funding to create waterway roles for young people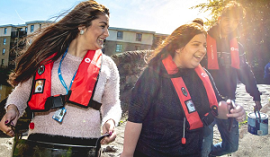 The support will create dozens of opportunities in heritage repair and construction and waterways management, funded by the Department for Work and Pensions.
---
2021 Building Conservation Directory published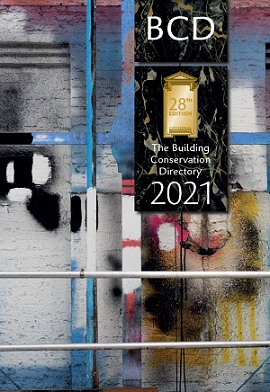 The 2021 edition of the Building Conservation Directory, also available online, has been published. Find skilled trades specialising in work to historic and traditional buildings.
---
BT dials up 'Adopt a Kiosk' scheme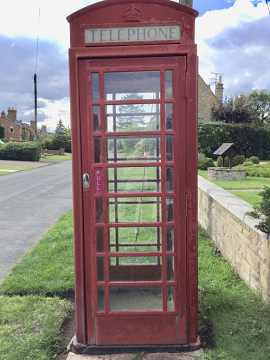 BT has revealed that almost 4,000 of its iconic red phone boxes across the UK are available for local communities to adopt for just £1.
---
Watch IHBC's webinar on 'Retrofit of Traditional Buildings'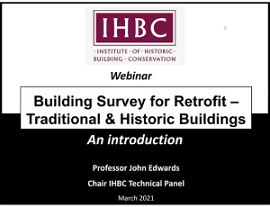 On 26 March the IHBC, led by Prof. John Edwards, hosted a free one-hour CPD webinar 'Introduction to Building Survey for Retrofit' for sector professionals.
---
Has the world left Europe behind?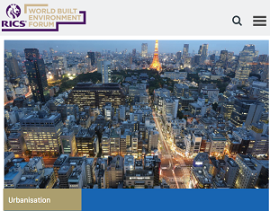 Greg Clark, writing an opinion piece for RICS, explores how good governance in cities pays dividends.
---
AHF on 'Transforming Places through Heritage'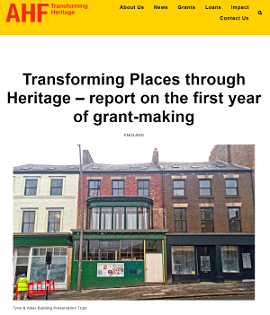 The Architectural Heritage Fund has issued a report on the first year of its 'Transforming Places Through Heritage' grants programme, funded by DCMS.