Stink pipes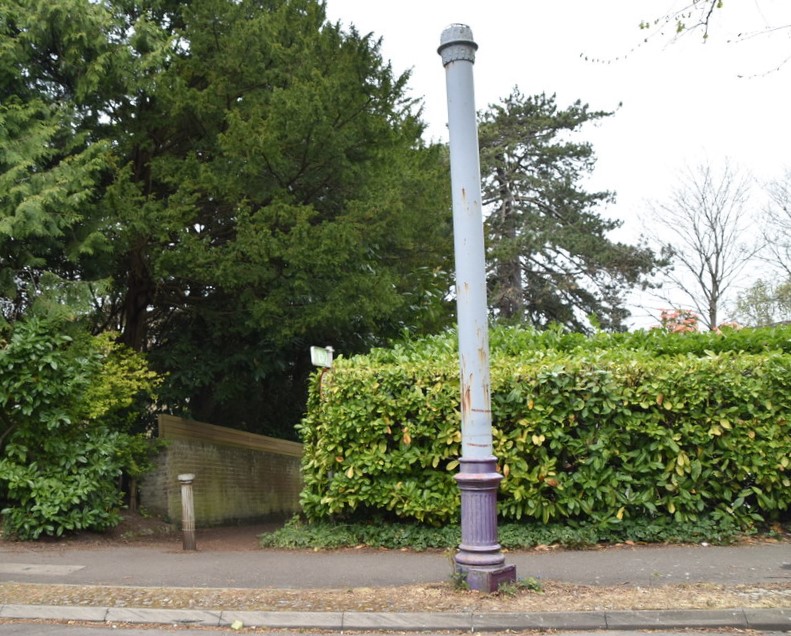 Stink pipes such as this one at Broadwater Down are found above sewers and are there to vent gases from the sewers below. Most stink pipes date from the Victorian period.
[edit]
Introduction
Stink pipes (or stench pipes) are Victorian era stack vents placed above drain waste vents (or DWVs). Their purpose is to provide ventilation for pipe networks that handle sewage and greywater.
[edit]
History
During the industrial revolution, the River Thames was essentially an open sewer. There were few flush toilets, and waste was simply discharged in cesspits, much of which overflowed into rainwater drains. In addition, there was considerable waste from slaughterhouses and factories.
The summer of 1858 was known as 'the Great Stink' in London as there was a strong smell of untreated waste throughout the city, affecting those at work in the House of Commons. Joseph Bazalgette, the chief engineer of London's Metropolitan Board of Works, proposed channelling waste through street sewers, into main intercepting sewers. These would transport waste towards the tidal part of the Thames so that it would be swept out to the sea.
The network of wide sewer tunnels required venting, which is why stink pipes were incorporated into the system. Based on the concept of a blastpipe - an idea allegedly invented by a Victoria-era surgeon, chemist and engineer named Sir Goldsworthy Gurney - stink pipes were made out of cast iron and placed along main sewer routes.
Some could be more than nine metres tall, which was deemed necessary in order to direct the toxic fumes a suitable distance above street level.
Hundreds stink pipes still survive in many of the older towns and cities throughout the UK. Some have been truncated and appear more like bollards than ventilation systems. Others have retained their original stature, including design elements and decorative motifs association with the Victorian period.
Typically green or grey in colour, stink pipes often include plaques that proudly display the names of their manufacturers. People tend walk past them every day and have no idea what they are - nor do they take any notice of them. However, the better preserved pipes are highly regarded by members of the numerous clubs and societies dedicated to the appreciation of this seemingly mundane, but essential part of the urban streetscape.
IHBC NewsBlog
2021 Building Conservation Directory published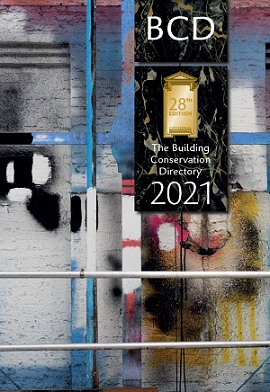 The 2021 edition of the Building Conservation Directory, also available online, has been published. Find skilled trades specialising in work to historic and traditional buildings.
---
BT dials up 'Adopt a Kiosk' scheme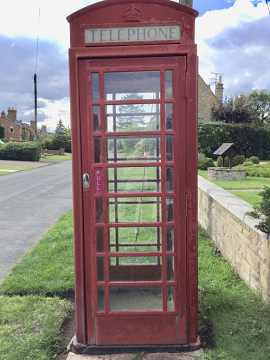 BT has revealed that almost 4,000 of its iconic red phone boxes across the UK are available for local communities to adopt for just £1.
---
Watch IHBC's webinar on 'Retrofit of Traditional Buildings'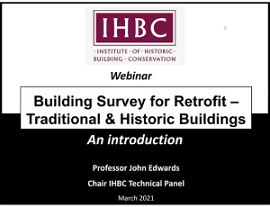 On 26 March the IHBC, led by Prof. John Edwards, hosted a free one-hour CPD webinar 'Introduction to Building Survey for Retrofit' for sector professionals.
---
Has the world left Europe behind?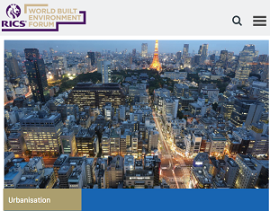 Greg Clark, writing an opinion piece for RICS, explores how good governance in cities pays dividends.
---
AHF on 'Transforming Places through Heritage'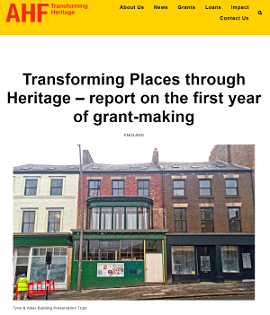 The Architectural Heritage Fund has issued a report on the first year of its 'Transforming Places Through Heritage' grants programme, funded by DCMS.
---
'Star Cities', Marvels of Renaissance Engineering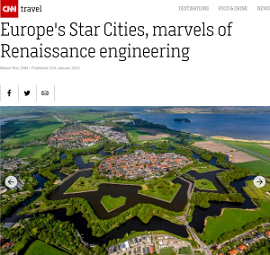 Europe's star cities are scattered all over Europe but their perfect geometrical beauty can only be fully admired when seen from above.
---
COTAC Releases Insight 1 series – The Need to Appreciate the Built Heritage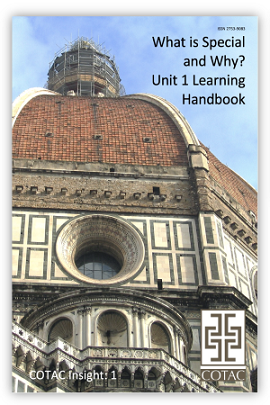 The freely available Insight 1 series targets a wide range of cohorts who wish to gain an appreciation of practical heritage conservation.
---
Palace of Westminster 'deteriorating faster than it can be fixed'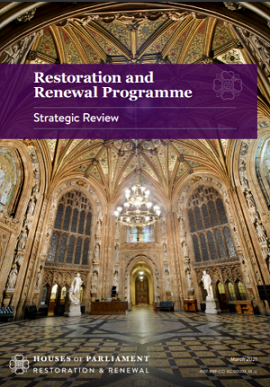 The restoration and renewal of the Palace of Westminster is of 'paramount importance' according to the recent strategic review.
---
Find Webinars and other Events pertaining to Heritage Conservation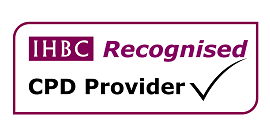 The IHBC's monthly CPD Circular showcases upcoming Events, Awards, Placements, Bursaries & Scholarships, Calls for Papers and more from across the UK and beyond.
---
139-Year-Old Victorian house moves through San Francisco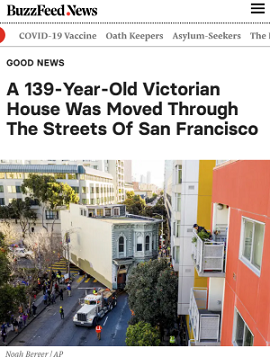 The move of a 139 year old Victorian House through the streets of San Francisco drew an excited crowd of onlookers who came out to watch a truck slowly and carefully pull the historic house through the streets.