Photographing Historic Buildings
This article originally appeared as 'Coming to the point' in IHBC's Context 151, published in September 2017. It was written by Rob Cowan, editor of Context.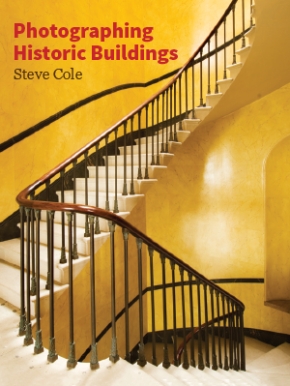 Photographing Historic Buildings, Steve Cole, Historic England, 2017, 257 pages, 490 colour photographs.
'The minimum standard [in architectural photography] is to achieve a correctly exposed, sharp image, and the next most important quality is that the vertical planes of the building should be represented as vertical in the photograph,' writes Steve Cole in the early pages of Photographing Historic Buildings. 'This continued a standard that painters and draughtsmen had been adhering to for centuries, but it was important to re-establish it for photography as the new invention could produce very inaccurate representations of buildings. This standard for representing vertical as vertical is one we should still strive to achieve.'
That injunction to 'keep the verticals vertical' is indeed generally accepted as the first rule of architectural photography. Dare we ask: why? If we look at a building from fairly far away, with our eyes looking more or less towards the horizon, the building's verticals will indeed appear vertical. But usually we look at buildings from fairly close up and looking upwards, in which case the verticals will appear to converge, in the same way as the horizontal lines on the ground plane appear to converge in what we understand as perspective.
So why do photographers not photograph buildings in ways that show the convergence? Well, they do sometimes, and there are a few examples of such photographs in this book, but professional architectural photographers do not do it very often. Architectural photographers avoid showing verticals converging by choosing a viewpoint (high or far away, for example) that prevents it, or by using a specialist perspective-correcting lens, or by later manipulating the digital image.
Generally architectural photographs with verticals shown as vertical look good, but they sometimes look rather odd, due to the fact that the convergence that we would expect to see in reality is missing, and the top of the building looks too wide. But to some extent our brain adjusts and ignores that distortion, in the same way as it sometimes (but not always) prevents us from noticing the converging verticals of an actual building that we are looking at.
When is it appropriate to break the golden 'vertical verticals' rule and show verticals in a photograph converging? How can the photographer work out how much convergence will look right? (For example, a very slight convergence in a photograph usually looks incompetent. Too much convergence may make the building appear to be falling over backwards.) It would have been good to have had some discussion of those tricky questions in Photographing Historic Buildings.
Cole notes that 'the power and ease with which images can be manipulated in an editing programme is an ever-increasing temptation to modify what the camera saw.' True, but the manipulation does not start there: what the camera saw depends on what the photographer showed it. The camera never lies (don't blame the camera), but the photographer always interprets.
Those quibbles aside, this is an exceptionally good book. Steve Cole, former head of photography at English Heritage, provides a wealth of advice that would benefit any photographer, from beginner to professional. Each of the book's many photographs has a caption that explains an important point. Particularly useful and well-illustrated sections explain how to photograph specific subjects (staircases, for example) and how to carry out a photographic survey.
There is much detailed technical advice. Some of it will probably soon become redundant. This, as Cole explains, is due to the new Light Field system of capturing images, which seems likely to revolutionise photography by doing away with the need to focus the camera and choose the correct aperture.
But Cole's guidance on the art of taking successful photographs will be of value as long as people are trying to convert the experience of seeing buildings – which usually involves being on the move, looking up and down, with our glance flitting over the surface of what is in front of us, seeing some things in focus and others in peripheral vision, and with our brains interpreting what we see – into two-dimensional, rectangular, static images.
At £20 the book is good value.
---
This article originally appeared as 'Coming to the point' in IHBC's Context 151, published in September 2017. It was written by Rob Cowan, editor of Context.
--The Institute of Historic Building Conservation
Find out more
IHBC NewsBlog
COVID-19: Advice and Updates collated from the Heritage Sector
Organisations with conservation links have been collating resources on COVID-19 impacts, including Built Environment Forum Scotland (BEFS), Historic Environment Forum, The Heritage Alliance (THA), and Historic England, on cleaning surfaces.
---
Councils considering 'executive powers' as measures to avoid planning gridlock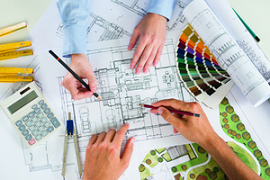 Councils are reported to be considering taking up rarely-used executive powers to keep the planning and development system moving during the coronavirus pandemic.
---
Historic England provides updated flood recovery advice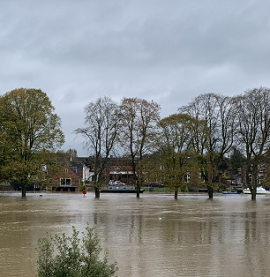 Historic England's 'After a Flood' provides timely advice on how to dry walls properly and avoid further damage to the building fabric.
---
Conservation of Timber Buildings: an example of evolving conservation techniques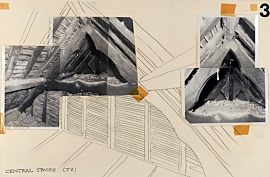 Context Issue 162 offers a peek into an archive of timber conservation history through the records of the practice of FWB and Mary Charles Chartered Architects.
---
Call for VAT rates for Refurbishment to be Reduced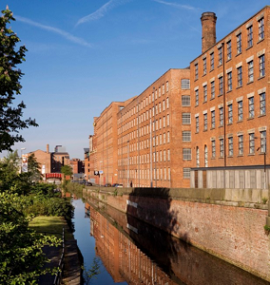 To meet the government's target of being carbon neutral by 2050, we must recycle, reuse and responsibly adapt our existing historic buildings, according to this year's Heritage Counts report, so Historic England and partners are calling for a reduction in VAT rates to incentivise this more sustainable option.
---
Grade II Edwardian swimming baths in Birmingham restored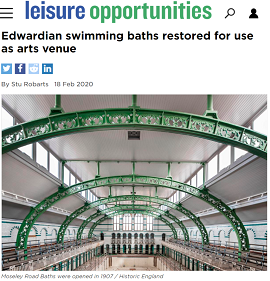 Donald Insall Associates, with the help of Historic England, has completed restoration work of Moseley Road Baths, being converted for use as an arts and culture venue.
---
IHBC Marsh Award Nominations – Closing Date 30 March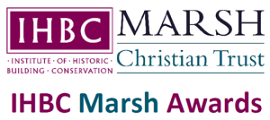 Celebrate your local 'retired members' and 'successful learners' with £500 cash prizes and 2020 Brighton School places!
---
Biodiversity Net Gain through UK Construction Projects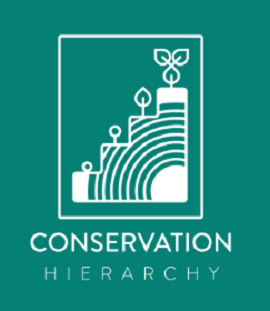 The Conservation Hierarchy is a new framework developed by the University of Oxford to help construction projects achieve Biodiversity Net Gain.
---
How Project Managers for Town Centre Developments can Balance Risk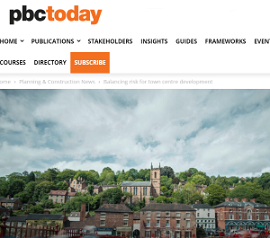 Jacqueline Hughes, senior risk analyst at Equib, in pbctoday discusses how project managers for town centre developments can get their risk management strategies right.
---
Red Tape is Strangling our High Streets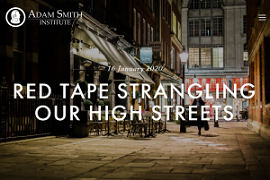 A new paper from the Adam Smith Institute argues that the problem with the High Street has been totally misunderstood, saying that we need to reform restrictive planning rules and reject a policy of managed decline to reinvigorate our town centres.
---
Calculating the full cost of energy used by buildings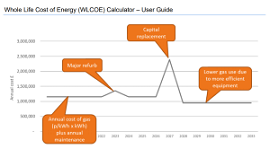 The Whole Life Cost of Energy (WLCoE) calculator – issued by government in BETA form – is intended to help building owners and operators to understand the full financial cost of the energy their buildings use, and welcomes feedback
---
England's heritage worth £31Bn: New Historic England report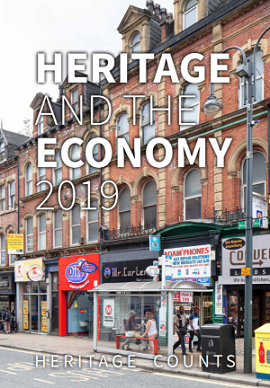 New research published by Historic England (HE) shows the value of heritage to England's economy as it contributes to economic prosperity and growth through jobs in the heritage and construction sectors and from tourism.
---