Palaces of Revolution: life, death and art at the Stuart court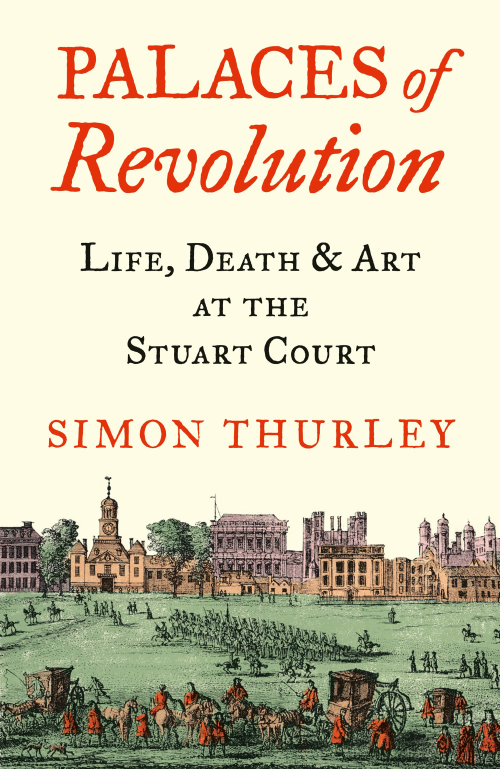 Palaces of Revolution: life, death and art at the Stuart court, Simon Thurley, William Collins, 2021, 543 pages, 25 colour and 138 black and white illustrations, hardback.
---
Following on from his highly acclaimed account of the royal buildings of the Tudor monarchy published as 'Houses of Power' in 2017, Simon Thurley has turned to what he calls 'the Stuart century' with his latest book. It was a highly dramatic period punctuated by wars, revolutions, religious controversies, and the shift of power from the court to parliament.
Provocatively, Thurley likens it to a breathless soap opera but he goes on to demonstrate that it was much more significant than that. He draws on his lengthy career with both Historic Royal Palaces and English Heritage to take us on a chronological journey from the accession of James I in 1603 to the death of Queen Anne in 1714. The buildings associated with the individual monarchs – and briefly the Protector – provide the context for an exploration in depth of the changing nature of court life with all its rituals and protocols. His command of the documentary and secondary sources is exemplary, and he uses them to paint a convincing picture of the personalities and events that shaped the direction of the nation in the period.
This is cultural history of the highest order and it embraces every facet of courtly aesthetic taste. Not just in architecture, although buildings play the primary role in the structure of the narrative, but also in the collections of tapestries and paintings that they contained and in the gardens that provided their settings. Courtly entertainments such as masques, plays and balls all demanded appropriate settings, and the successive alterations to the Banqueting House by Inigo Jones prominently recur throughout the narrative and in the illustrations. Given the birthplaces and the marriage alliances of the various Stuart monarchs, the book ranges over much of western Europe, including France, Spain, the Netherlands and Denmark, as well as Scotland and England.
Simple diagrammatic plans with informative captions enable us to follow the changes that took place in the planning of royal houses as a reflection of court etiquette over the course of the century. Existing buildings were adapted and modernised, and new buildings were commissioned in response to the demands and aspirations of the individual monarchs. Whitehall and Westminster inevitably take up much of the analysis together with St James's, Somerset House, Windsor, Greenwich and Hampton Court. These were all existing palaces that went through major alterations, but there were also new projects at Kensington and Winchester that are examined in detail. Nothing now remains of Wren's abortive scheme for the latter, but Thurley's reconstruction of the 17th-century arrangements at those palaces which have survived help us to understand their complicated histories as they have been handed down to us after subsequent centuries of change.
The profound scholarship that underpins this book is expressed in an engaging prose style which makes it highly readable. The author manages the difficult task of giving the principal players individual personalities, which makes them come alive as real people rather than as mere cyphers. Not just the monarchs themselves but also those who served them, such as Jones and Wren. The lengthy text is illustrated with a wealth of contemporary engravings which complement the plans, and there is a comprehensive bibliography. Altogether it is a remarkable achievement at a very affordable price, and it can be warmly recommended to the general reader as well as to the specialist historian.
---
This article originally appeared as 'Courtly aesthetics' in the Institute of Historic Building Conservation's (IHBC's) Context 171, published in March 2022. It was written by Malcolm Airs, emeritus professor of conservation and the historic environment, Oxford University.
--Institute of Historic Building Conservation
IHBC NewsBlog
Ireland's Our Rural Future: support for LA purchase of vacant and derelict buildings for community use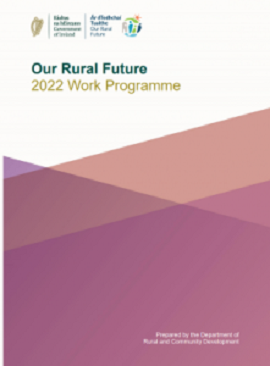 Ireland's Minister for Rural and Community Development, Heather Humphreys, announced a new funding stream to support Local Authorities (LAs) to purchase vacant buildings that could be converted and developed for community use.
---
BBC: Eleven Historic English pubs recognised for their interiors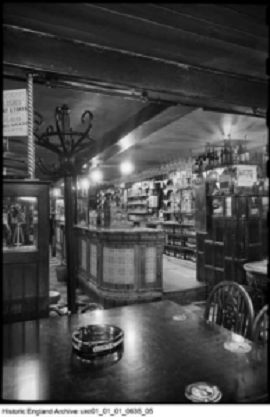 Eleven pubs across England have been recognised for their historic or unusual interiors, as they have been listed, upgraded or relisted.
---
HEF's Heritage Sector Resilience Plan launched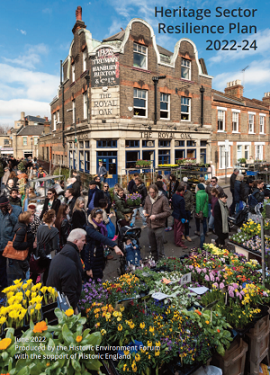 The Heritage Sector Resilience Plan, developed by the Historic Environment Forum (HEF) with the support of Historic England, has been launched.
---
Common Commitment to all Ireland's heritage – North South Agreement on Vernacular Heritage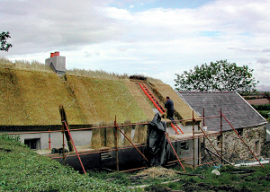 An 'All-Island' commitment to Ireland's vernacular heritage has been established with the signing of the North South Agreement on Vernacular Heritage, supporting traditional buildings etc.
---
Bristol Harbourside landmark Canons House gets GII listing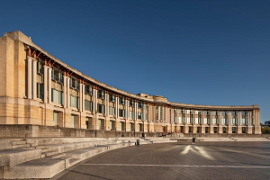 Canons House, a landmark building on Bristol Harbourside, has been awarded Grade II (GII) listed status having been built as a regional headquarters for Lloyds Bank between 1988 and 1991 (Arup)
---
BRE/BEIS project to modernise home energy rating scheme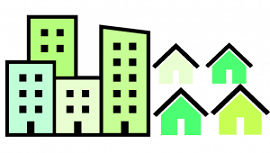 The Building Research Establishment (BRE) has announced a new project with the Department for Business, Energy and Industrial Strategy (BEIS) to improve and modernise the home energy rating scheme used to measure the energy and environmental performance of UK homes.
---
Interdisciplinary IHBC accreditation recognised by CSCS for PQP Cards

Sector lead the Construction Skills Certification Scheme (CSCS) has recognised the IHBC's professional accreditation and support (CPD etc.) in awarding its PQP (Professionally Qualified Person) cards.
---
Unearthing the history of Gloucester's 'the Fleece' Hotel starts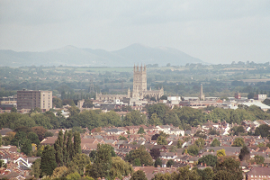 Work to repair a fire-hit medieval hotel in Gloucester is underway as crews have started work to strip back some of the modern trappings and reveal the historic framework.
---
European Heritage Heads Forum statement on Ukraine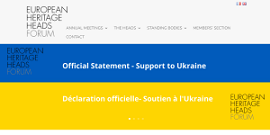 The Secretariat to the European Heritage Heads Forum has has coordinated its declaration of solidarity and support for Ukraine's cultural heritage institutions.
---
Welcome to #IHBC25 – 25 years since we turned professional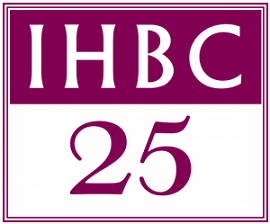 2022 will see the IHBC mark a quarter of a century since our incorporation as a professional body supporting and accrediting built and historic environment conservation specialists. We're kick-starting it by inviting your ideas on how to mark this special year!