Museum of London redevelopment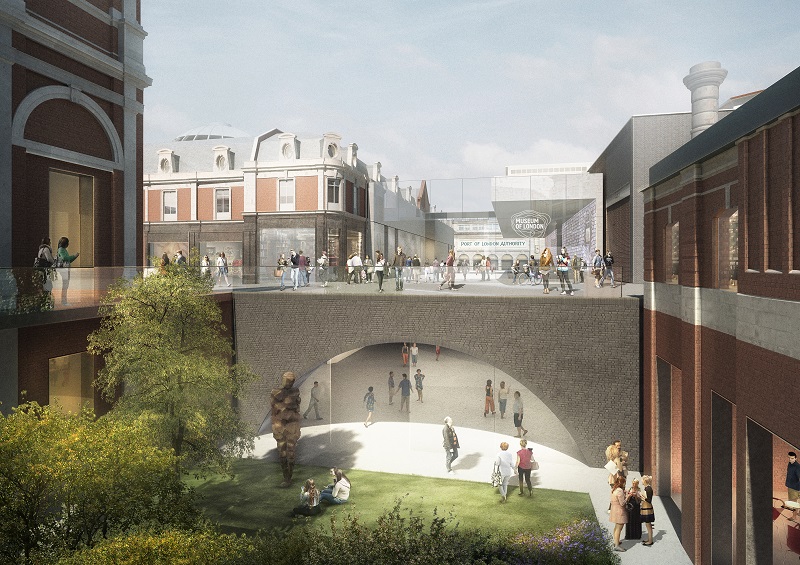 On 12 August 2016, Designing Buildings Wiki attended an event, hosted by New London Architecture at The Building Centre, entitled 'The future of Smithfield Market'.
The event began with Sharon Ament, director of the Museum of London, introducing the competitive process that was held to design the museum's new home at West Smithfield, and the winning team - Stanton Williams and Asif Khan, together with conservation architect Julian Harrap and landscape design consultants J&L Gibbons.
Ament said that despite welcoming 1.25 million visitors in 2015, and even though a central-business district (CBD) of-sorts has built up around the museum since it first opened in 1976, it could not be said to be in the most convenient or obvious location for attracting tourists, especially on weekends.
By relocating the museum in West Smithfield, building it around and beneath the legendary produce market, it is hoped that this issue will be solved.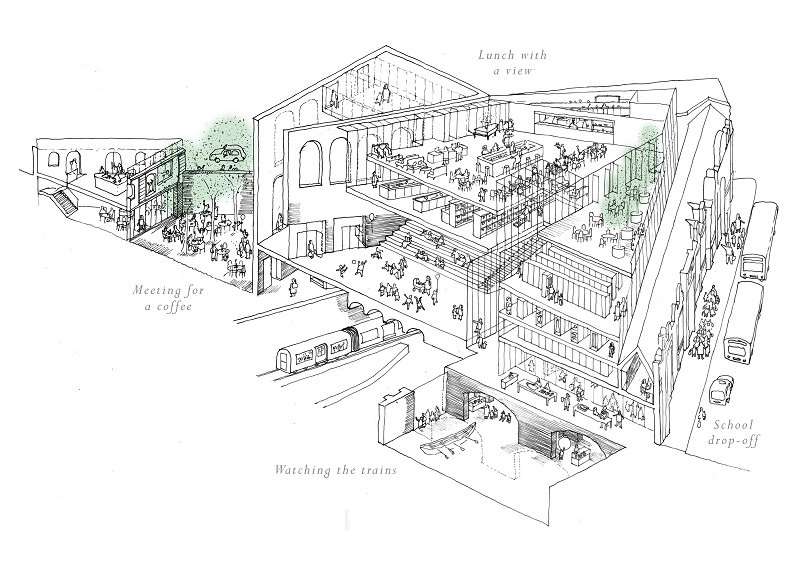 Paul Williams, director at Stanton Williams, explained in more detail the concepts behind the winning designs and the potential of the site, which involves balancing contemporary design with the physicality of the existing market architecture, to create an exciting and dynamic museum.
He drew particular attention to the idea of lifting the existing, rather flat, market dome on a collar, allowing natural light into the museum entrance below. He emphasised that the entrance hall, with its 16m wide dome, would be nearly twice the size of the Natural History Museum hall.
Drawing on the excellent preservative qualities of the location's clay soil, with amazing archaeological discoveries continuing to be made, Williams explained the idea behind visitors descending on spiral escalators down to the exhibition galleries, as being a 'portal to the past', creating a physical experience of moving down through history.
He explained how the museum galleries would be built inside the enormous underground chambers beneath the market that have been left unused for many years. A gallery of permanent exhibitions will be located beneath the general market, while a gallery of temporary exhibitions will be beneath the adjacent poultry market.
The design also includes flexible spaces to serve as a new meeting place for London and a centre for events and debate; as well as a new sunken garden and green spaces.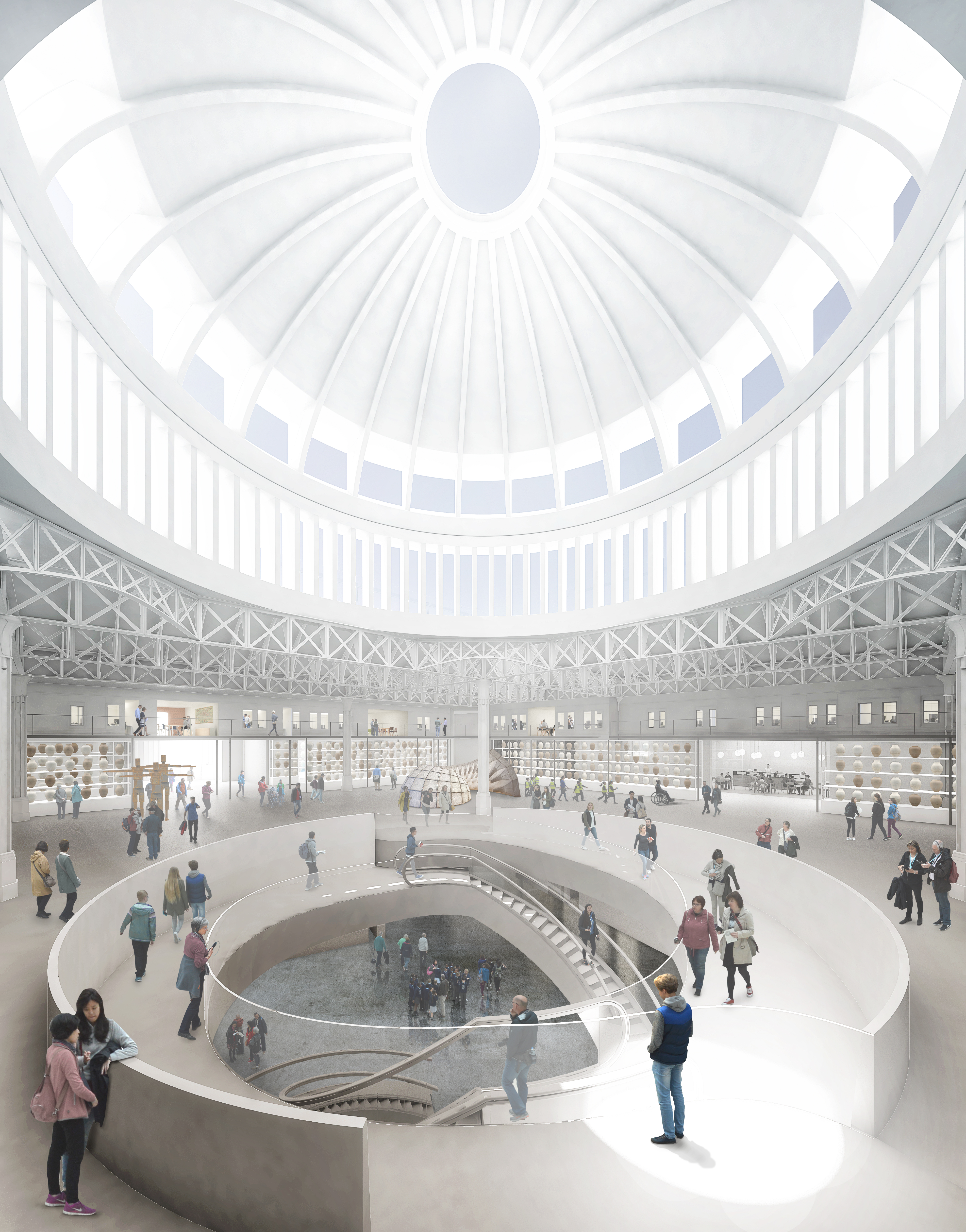 The winning proposal was selected from a shortlist of six architectural teams by a panel of well-known figures from the world of the arts, media, property, architecture and business, chaired by broadcaster and economist, Evan Davis.
The winners will now work closely with the team at the museum and the museum's stakeholders including the GLA, City of London Corporation and the local Smithfield community to develop the initial concepts into a fully-formed design.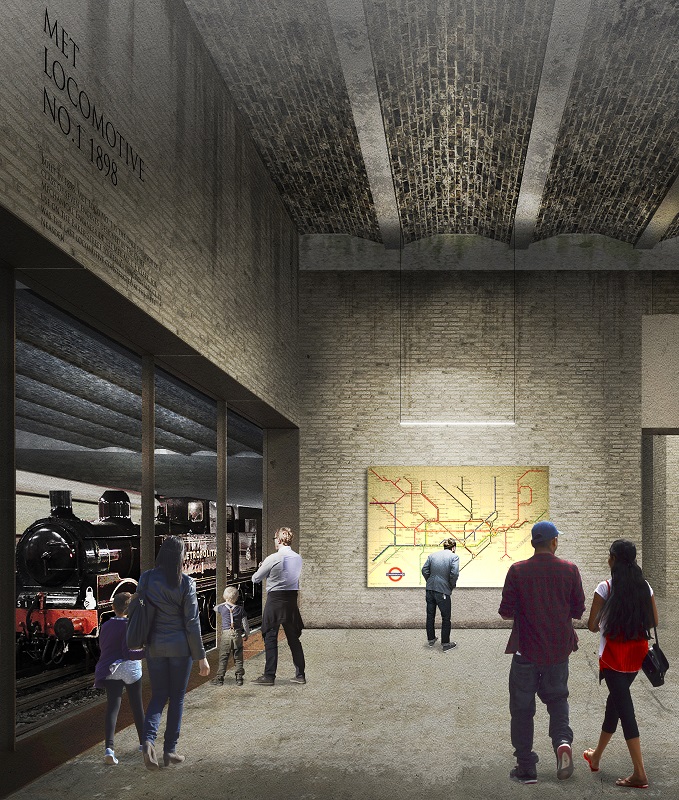 The museum intends to submit a planning application to the City of London Corporation in 2018 and to deliver the new museum by 2022.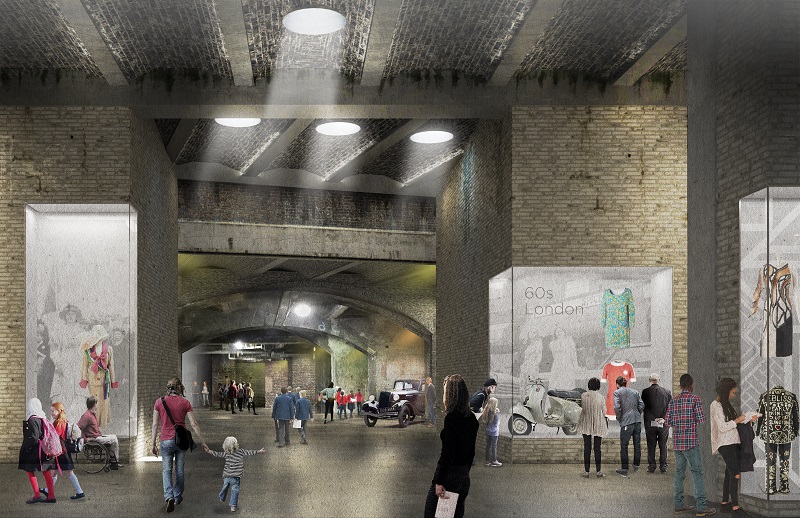 Content and images courtesy of Stanton Williams.
[edit]
Find out more
IHBC NewsBlog
IHBC London Branch Conference launched and open for booking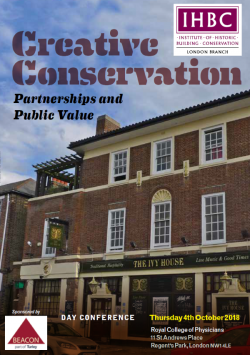 'Creative Conservation: Partnerships and Public Value' - 4 Oct, Royal College of Physicians - leading speakers, unequalled debate - a CPD opportunity not to be missed!
---
IHBC latest Jobs etc skills review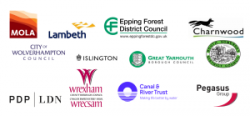 Specialist areas and skills in demand, from design and project management to regulation and more featured in our celebrated – and very cost-effective - IHBC Jobs etc service.
---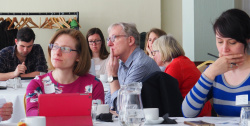 Ideas bear fruit, as early career members 'reverse mentor', generating fresh perspectives on the institute's future plans and structures!
---
IHBC Scotland at Listed Property Show in Edinburgh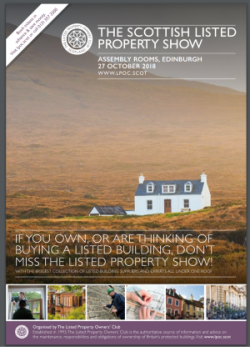 IHBC Scotland will host a CPD session at the Show on 27 October, while an IHBC stand will offer more informal access and conservation advocacy to visitors.
---
IHBC Heritage from the doorstep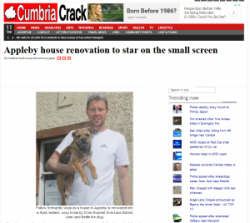 A traditional building in the Appleby Heritage Action Zone (HAZ) is filming its 'work in progress' as part of work grant aided by Historic England as reported by Cumbria Crack!
---
English Heritage celebrates the Cooper Car with a blue plaque.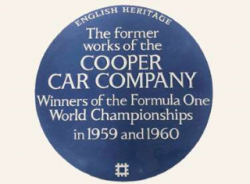 A blue plaque has been placed at the home of the former Cooper Car Company, marking its motoring heritage.
---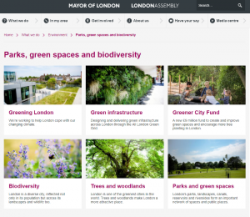 Community Tree Planting Grants and £1.5million woodland fund look to make London the world's first National Park City.
---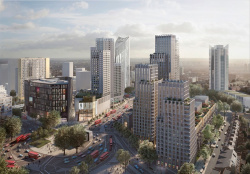 'What if mothers or teenagers designed our cities?' An opinion piece in the invites us to consider what our cities would look like if cities reflected their diverse populations.
---
V&A Dundee opens Saturday 15 Sept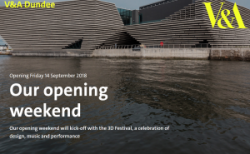 IHBC NewsBlogs reports on some building construction and collection highlights, including spectacular drone footage of work in progress and to completion.
---
IHBC supports LPOC petition on VAT reductions for Listed Buildings
LPOC notes '...it is perverse that repairs should be subject to VAT when new development is not'.
---
Loyd Grossman recently appeared on a BBC radio programme to discuss NIMBYism in heritage and development, the programme is currently available on BBC iPlayer.
---
Call to share land value with communities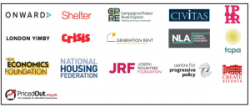 England's SoS for Housing, Communities and Local Government is sent an open letter by leading campaign organisations calling for land value to be shared.
---
Redrock Stockport wins 2018 Carbuncle Cup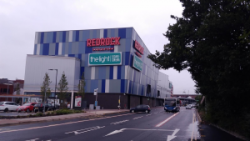 The 2018 winner of the Carbuncle Cup is Redrock Stockport, a £45m leisure complex and car park designed by BDP for the local council.