Museum of London redevelopment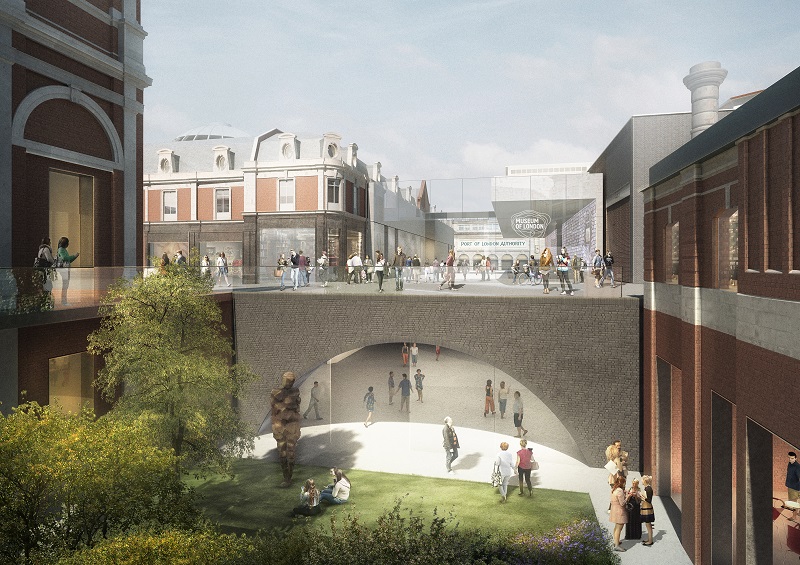 On 12 August 2016, Designing Buildings Wiki attended an event, hosted by New London Architecture at The Building Centre, entitled 'The future of Smithfield Market'.
The event began with Sharon Ament, director of the Museum of London, introducing the competitive process that was held to design the museum's new home at West Smithfield, and the winning team - Stanton Williams and Asif Khan, together with conservation architect Julian Harrap and landscape design consultants J&L Gibbons.
Ament said that despite welcoming 1.25 million visitors in 2015, and even though a central-business district (CBD) of-sorts has built up around the museum since it first opened in 1976, it could not be said to be in the most convenient or obvious location for attracting tourists, especially on weekends.
By relocating the museum in West Smithfield, building it around and beneath the legendary produce market, it is hoped that this issue will be solved.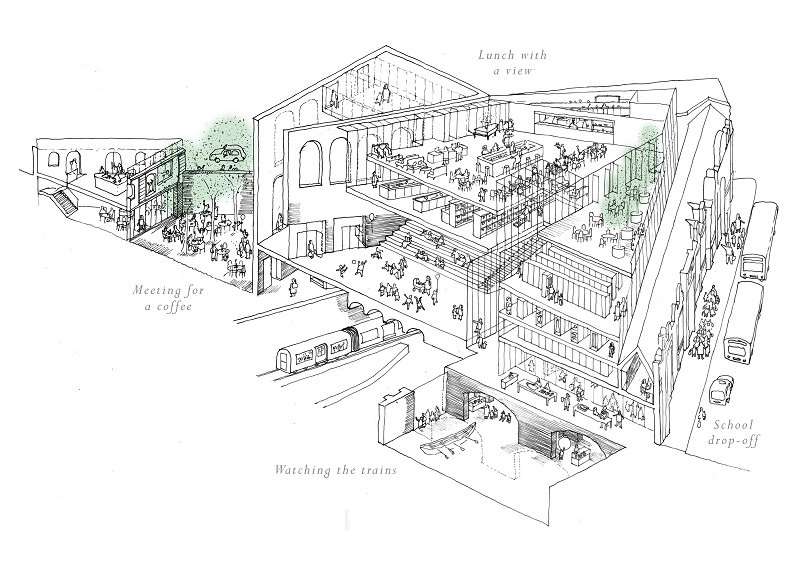 Paul Williams, director at Stanton Williams, explained in more detail the concepts behind the winning designs and the potential of the site, which involves balancing contemporary design with the physicality of the existing market architecture, to create an exciting and dynamic museum.
He drew particular attention to the idea of lifting the existing, rather flat, market dome on a collar, allowing natural light into the museum entrance below. He emphasised that the entrance hall, with its 16m wide dome, would be nearly twice the size of the Natural History Museum hall.
Drawing on the excellent preservative qualities of the location's clay soil, with amazing archaeological discoveries continuing to be made, Williams explained the idea behind visitors descending on spiral escalators down to the exhibition galleries, as being a 'portal to the past', creating a physical experience of moving down through history.
He explained how the museum galleries would be built inside the enormous underground chambers beneath the market that have been left unused for many years. A gallery of permanent exhibitions will be located beneath the general market, while a gallery of temporary exhibitions will be beneath the adjacent poultry market.
The design also includes flexible spaces to serve as a new meeting place for London and a centre for events and debate; as well as a new sunken garden and green spaces.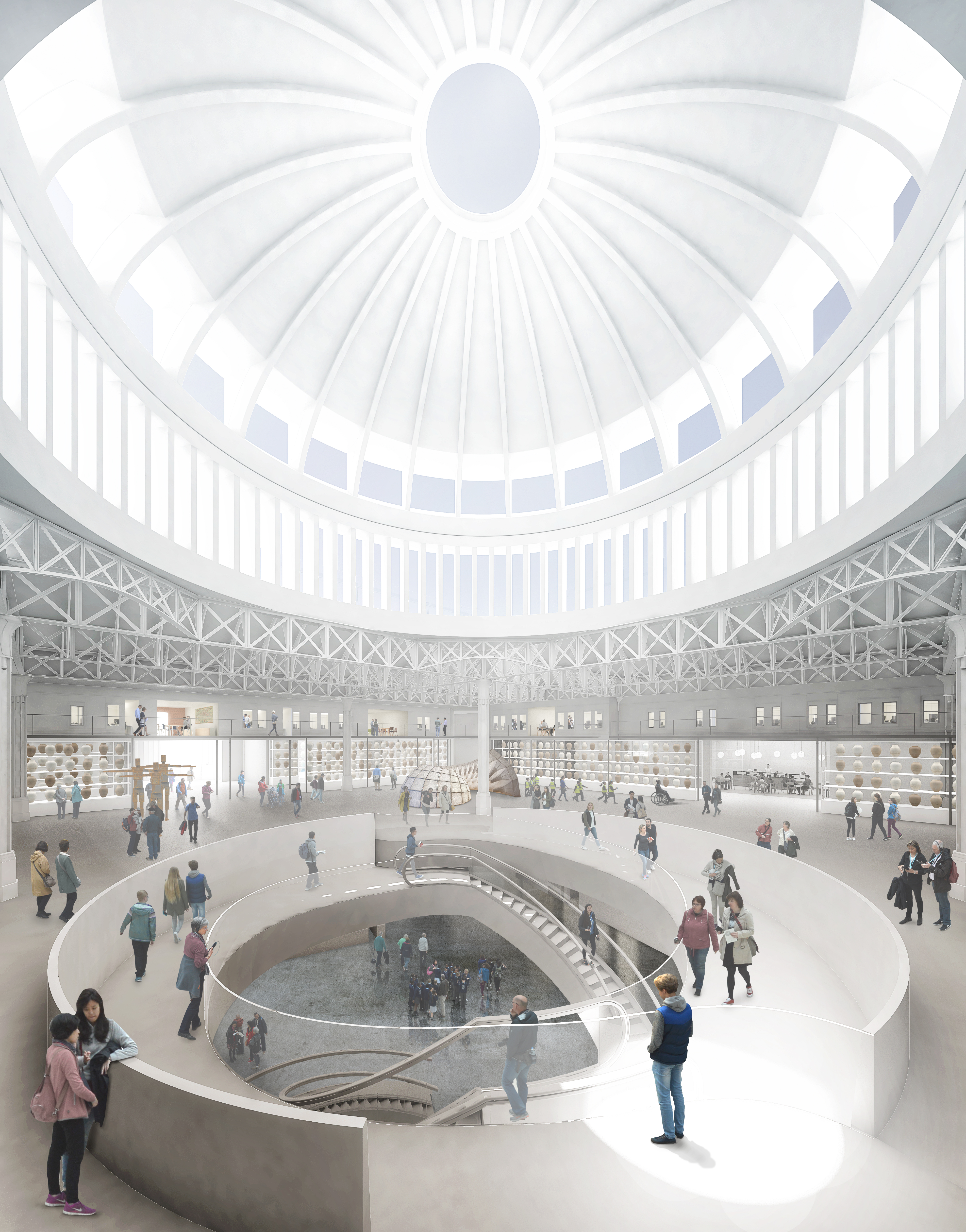 The winning proposal was selected from a shortlist of six architectural teams by a panel of well-known figures from the world of the arts, media, property, architecture and business, chaired by broadcaster and economist, Evan Davis.
The winners will now work closely with the team at the museum and the museum's stakeholders including the GLA, City of London Corporation and the local Smithfield community to develop the initial concepts into a fully-formed design.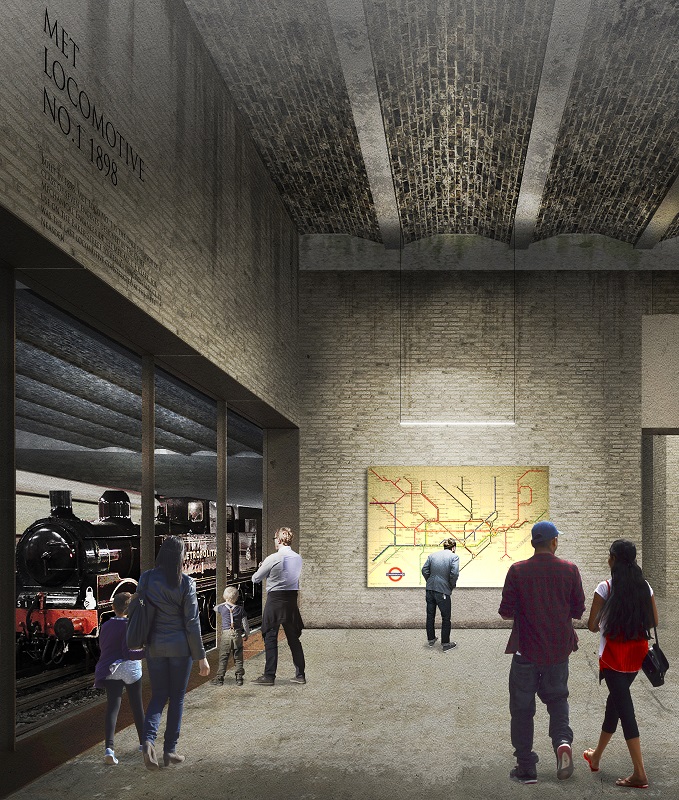 The museum intends to submit a planning application to the City of London Corporation in 2018 and to deliver the new museum by 2022.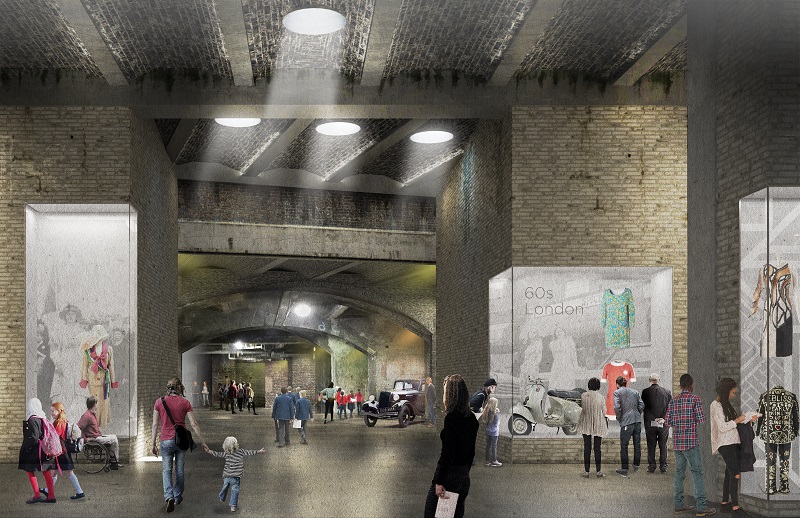 Content and images courtesy of Stanton Williams.
[edit]
Find out more
IHBC NewsBlog
IHBC offers a a huge thanks to our volunteers and leads at LPOC Show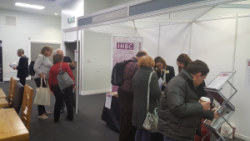 The IHBC CPD partnership with the Listed Property Owners Club has again secured free places for members and an IHBC stand at the show in Olympia on 9-10 February.
---
IHBC welcomes 2019 School speakers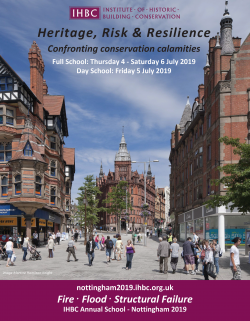 James Innerdale, on sensitive intervention for flood resilience, & Helen Brownlie, on dealing with the after effects of flood particularly in Cockermouth.
---
IHBC members services – checkup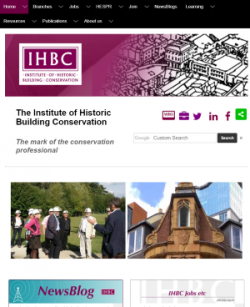 Simple ways to be sure your IHBC NewsBlog email alerts read correctly, and keep up with our latest news, jobs and more!
---
Serious about Heritage careers as an employer or job seeker?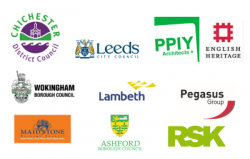 Stay 'in the know' with IHBC's latest 'Jobs etc.' updates for all your conservation needs.
---
RTPI renews call for more resources for planning in light of NAO report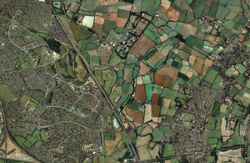 RTPI welcomes the findings of the report, 'Planning for New Homes', which flagged up issues, including the fall in spending and skills shortages in LA's planning departments.
---
IHBC HESPR top pick from £250K+ costed work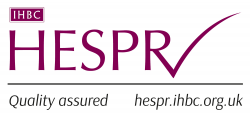 Chartered landscape architect sought for Sydney Gardens, Bath, closing 01/03, value £47k.
---
Historic England Online Debate No 8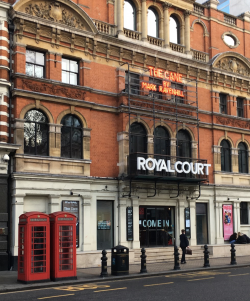 Interim protection for historic buildings before they can be listed with posts including the IHBC's President's 'Confessions of a Conservation Officer'.
---
GII farm demolition results in £20k fine
In a successful prosecution by Chorley Council the judge highlighted the 'public duty to ensure people don't just ignore the listing of buildings'.
---
BPT launches crowdfund call to support challenges poor planning decisions in Bath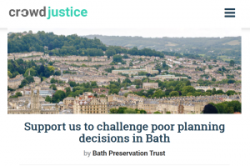 Bath Preservation Trust launches crowdfunding campaign to establish a 'legal fighting fund' to enable it challenge poor or irrational planning decisions in Bath...
---
Planning bodies response to MHCLG PDR consultation
The Consultation Institute has updated on how planning bodies have submitted strong objections to government proposals to further relax permitted development (PD) rights.
---
England - Spending on cultural resources slashed by £400m over 8 years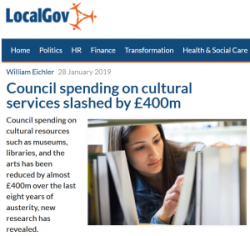 Spending on cultural resources such as museums, libraries, and the arts has been reduced by almost £400m over the last eight years of austerity CCN reveals.
---
UK confirms it will adopt EU standards for construction products post no-deal Brexit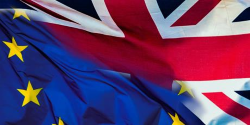 Contractors, architects and product manufacturers can breathe a sigh of relief, apparently, with confirmation that products ok'd in Europe will be ok'd for UK.
---
Strategic framework for heritage science in the UK 2018-2023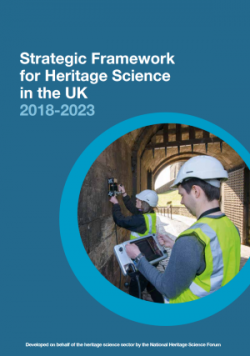 Following a year of consultation and development by the National Heritage Science Forum (NHSF), a new strategic framework was launched at the Tower of London in 2018.
---
BBC on Bauhaus & its centenary year in pictures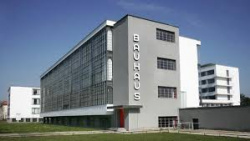 Established in 1919, Germany's Bauhaus art school brought a radical new approach to design and aesthetics helping inform modernist architecture worldwide.
---
Photographic record of the concrete blocks that once protected Britain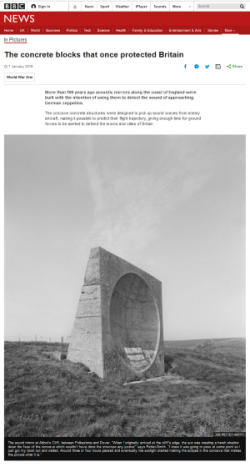 The BBC reports on how more than 100 years ago acoustic mirrors along the coast of England were built to detect the sound of approaching German zeppelins.