Energy Efficiency and Comfort of Historic Buildings
Energy Efficiency and Comfort of Historic Buildings, edited by Michael de Bouw, Samuel Dubois, Liesbeth Dekeyser and Yves Vannellemont, Belgian Building Research Institute, Flanders Heritage Agency, 2016, 342 pages, free access online.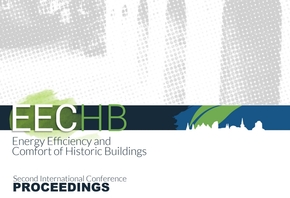 ---
In October 2016 the Belgian Building Research Institute organised the second International Conference on Energy Efficiency and Comfort of Historic Buildings (EECHB 2016), which took place in Brussels.
The conference was aimed at bringing together a group of international experts to facilitate knowledge exchange between the practitioners, governmental representatives and researchers. The conference was designed to consolidate research related to the following themes: boundaries and obstacles; using and improving energy models; training and education; interventions related to (a) systems and indoor climate, and (b) materials; monitoring and feedback; and governance issues. It discussed state-of-the-art energy efficiency developments and provided an opportunity to reflect on research results and practical issues. To disseminate conference findings, the peer-reviewed papers of the conference's proceedings have been made available online to the public.
The lengthy publication presents a compendium of knowledge for anyone seeking information about methods for improving energy efficiency of historic properties. It presents views, ideas and solutions for climate-sensitive heritage building adaptation that meets modern standards of energy efficiency while accommodating the needs of the building users. It highlights best practice methodologies for application and knowledge transfer. It features industry experts from across the globe, and presents case studies that we can all learn something from.
Among its range of case studies, it discusses post-war buildings in Edinburgh, traditional English terraced houses, private residencies, public buildings and Unesco protected sites, and it looks at wider city systems. Some papers present technical solutions, while others consider how to incorporate these solutions through well-informed and appropriate governance and planning.
Retrofitting buildings will continue to be at the forefront of government efforts to reduce emissions. This publication presents a rare opportunity to look at a variety of options available to buildings that respect and account for the historic value and unique characteristics of the traditional built environment. Regardless of the profession, anyone interested in improving energy efficiency of historic properties should be encouraged to read through these proceedings for a comprehensive selection of high-quality research
---
This article originally appeared in IHBC's Context 150, published in July 2017. It was written by Pat Graczyk, sustainability officer, Edinburgh World Heritage.
--Institute of Historic Building Conservation
[edit]
Find out more
IHBC NewsBlog
IHBC hosts stand at 50th Anniversary conservation area celebration in Cambridge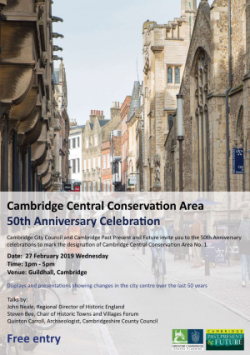 Free CPD and more on 27 February at Cambridge's Guildhall: all welcome though with the evening event by prior booking only…
---
IHBC welcomes top lawyer double-up to the 2019 Annual School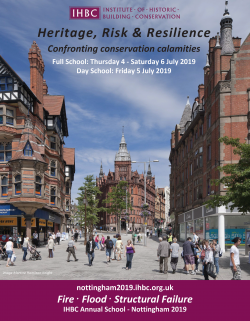 Charles Mynors and Nigel Hewitson: '… on legal issues around conservation calamities'!
---
More speakers announced for IHBC 2019 Day School
'Structures and structural failure' at IHBC's Nottingham School, with Ed Morton (ex Canterbury, York and Westminster to St Paul's) and John Ruddy.
---
IHBC HESPR top pick from £10.2M+ costed work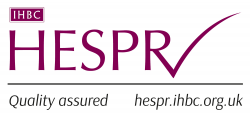 RSPB Scotland, seeks developer of 'micro-adventure with heritage interpretation' ('Wanderings and Windings'), closing 11/03, value £9000.
---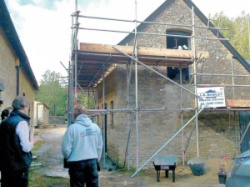 An ethnographic approach to conservation from Tom Yarrow in Context – with an 'energy twist', from the Trobriand Islands to Scotland.
---
Ageing gracefully - restorations which retain historical decay.
---
Survey on the importance of high quality design in building - Civic Voice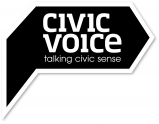 Following the government's launch of the Building Better, Building Beautiful Commission in Dec 2018 Civic Voice has launched a survey to assist in its submission.
---
Funding deal agreed to build homes on London rooftops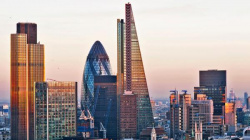 Government backa a project to build rooftop properties in London on the top of existing buildings - part of a £500m project for 11K+ affordable properties across the country…
---
RIBA publishes latest future trends survey results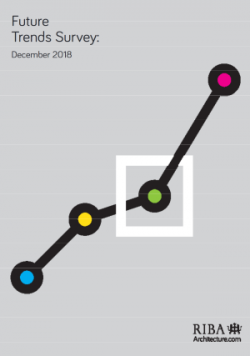 The latest RIBA survey of architects indicates a considerable fall in optimism about their future workload.
---
£38 million T Level Capital Fund launched for England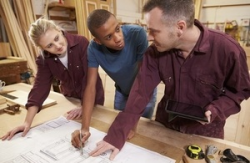 From 2020 young people taking T Levels – the technical equivalent of A levels - will benefit from a £38 million funding boost.
---
MHCLG on Construction Products Regulation in the event of no Brexit deal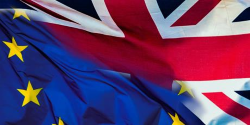 MHCLG has provided guidance with practical information on the legal requirements that would be required in a no deal scenario in relation to construction products.
---
Centre for Cities think tank reveals that British cities bear the brunt of austerity

The Centre for Cities think tank has called for an end to local government austerity as it reveals that Whitehall cuts have hit cities twice as hard as the rest of Britain.