Energy Efficiency and Comfort of Historic Buildings
Energy Efficiency and Comfort of Historic Buildings, edited by Michael de Bouw, Samuel Dubois, Liesbeth Dekeyser and Yves Vannellemont, Belgian Building Research Institute, Flanders Heritage Agency, 2016, 342 pages, free access online.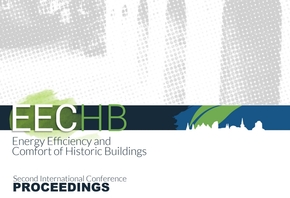 ---
In October 2016 the Belgian Building Research Institute organised the second International Conference on Energy Efficiency and Comfort of Historic Buildings (EECHB 2016), which took place in Brussels.
The conference was aimed at bringing together a group of international experts to facilitate knowledge exchange between the practitioners, governmental representatives and researchers. The conference was designed to consolidate research related to the following themes: boundaries and obstacles; using and improving energy models; training and education; interventions related to (a) systems and indoor climate, and (b) materials; monitoring and feedback; and governance issues. It discussed state-of-the-art energy efficiency developments and provided an opportunity to reflect on research results and practical issues. To disseminate conference findings, the peer-reviewed papers of the conference's proceedings have been made available online to the public.
The lengthy publication presents a compendium of knowledge for anyone seeking information about methods for improving energy efficiency of historic properties. It presents views, ideas and solutions for climate-sensitive heritage building adaptation that meets modern standards of energy efficiency while accommodating the needs of the building users. It highlights best practice methodologies for application and knowledge transfer. It features industry experts from across the globe, and presents case studies that we can all learn something from.
Among its range of case studies, it discusses post-war buildings in Edinburgh, traditional English terraced houses, private residencies, public buildings and Unesco protected sites, and it looks at wider city systems. Some papers present technical solutions, while others consider how to incorporate these solutions through well-informed and appropriate governance and planning.
Retrofitting buildings will continue to be at the forefront of government efforts to reduce emissions. This publication presents a rare opportunity to look at a variety of options available to buildings that respect and account for the historic value and unique characteristics of the traditional built environment. Regardless of the profession, anyone interested in improving energy efficiency of historic properties should be encouraged to read through these proceedings for a comprehensive selection of high-quality research
---
This article originally appeared in IHBC's Context 150, published in July 2017. It was written by Pat Graczyk, sustainability officer, Edinburgh World Heritage.
--Institute of Historic Building Conservation
IHBC NewsBlog
Mapping tool for unused construction materials launched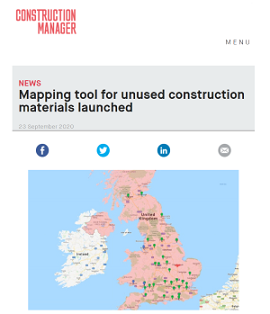 A mapping tool that provides contractors and their suppliers with a central database of local Materials Exchange Platform (MEP) projects to help cut waste by finding a home for unused materials has been launched.
---
'Unusual' WW2 sites listed and upgraded to mark 80th anniversary of Battle of Britain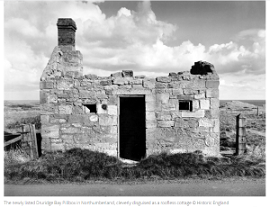 An air raid shelter, a pillbox cleverly disguised as a roofless cottage, a rare Chain Home radar defence tower, and a war memorial have been granted protection.
---
Derby City Council plans to knock down the 43-year old Assembly Rooms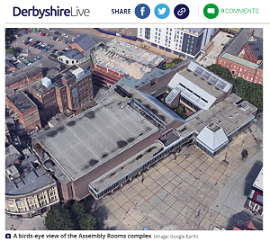 A planning application has been submitted by Derby City Council to knock down the Assembly Rooms – which has played host to the likes of Elton John, Iron Maiden, Take That, etc.
---
RIBA launches new contracts for the provision of conservation architectural services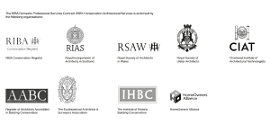 Specifically tailored for conservation projects, the Royal Institute of British Architects (RIBA) has launched two brand new professional services contracts.
---
Liverpool Mayor blocks £5m zip wire plan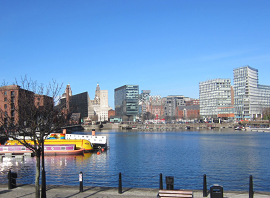 Liverpool Mayor Joe Anderson has made a dramatic intervention into the zip wire row which has divided people, politicians and businesses in the city.
---
Big Ben's roof is revealed as conservation work continues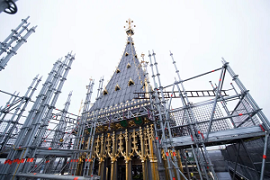 The roof of the Elizabeth Tower (also known as Big Ben) is slowly becoming visible again from 28 September 2020, as part of the scaffolding is removed.
---
Discover webinars, lectures, training, and other events via IHBC's CPD Circular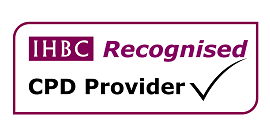 The IHBC lists quality providers of education and learning in the historic built environment, and emails a monthly recap of their upcoming events.
---
Denmark's 300-year-old homes of the future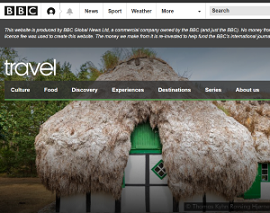 On Læsø, houses are thatched with thick, heavy bundles of silvery seaweed that have the potential to be a contemporary building material around the world.
---
Upcoming Heritage Open Days to feature in-person and online events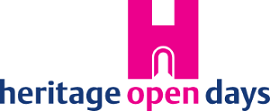 For the first time in its history, England's largest festival of heritage and culture will feature online events as well as in-person activities. Heritage Open Days (HODs) returns in September, thanks to support from players of People's Postcode Lottery.
---
RSA report 'Heritage for inclusive growth' published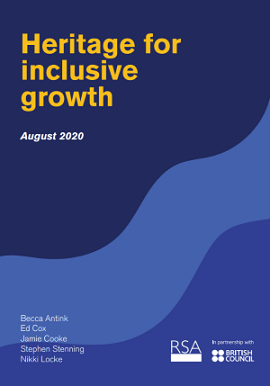 The Royal Society for the encouragement of Arts, Manufactures and Commerce (RSA) shows the scale of the 'missed opportunity' if we continue to separate heritage policymaking and economic policymaking.
---