BALLAST
BALLAST & TYPES OF BALLAST
Ballast:
Ballast is material like broken stone, gravel or any other granular material spread and packed below and around sleeper.
It provides good drainage for the track structure, It provides weed of greed, It holds sleepers in correct position by preventing movements caused by lateral load therefore ballast is used in the railway track.
Types of ballast is as follows:-
i) Broken stone
ii) Kankar
iii) Gravel
iv) Moorum
v) Brick ballast
vi) Blast furnaces slag
vii) Sand
viii) Ashes/cinders
ix) Selected earth
Broken sand:-
These are obtained from hard stones and it should be strong, hard, tough, durable, angular and does not flake when broken and hence Indian Railway adopt it very frequently.
Advantages:-
They are strong, durable and provide maximum stability to track.
These are mostly used for high speed track in India.
These types of ballast are cheaper in long run.
Disadvantages:-
Moorum:-
It is normally used as an initial ballast in new construction. It is of red or sometimes yellow in color. It is Suitable for station yards.
Advantages:-
Disadvantages:-
It may turns into powder under heavy loads.
It may produces dusty track.
Maintenance of track with this type of ballast laid is difficult.
Sand:-
Coarse sand is generally used as ballast and is a moderate material to use as ballast.
Advantages:-
It is cheap material
It is easily available
It produces less noisy track.
It will not allow vegetation to grow on track
It is used on temporary and unimportant track.
Disadvantages:-
Kankar:-
Kankar are also used as ballast where other chief material for ballast is not easily available.
Advantages:-
Disadvantages:-
It is soft and hence it may convert into powder under heavy load.
It may have corrosive action on rails
Maintenance of track is difficult
Brick ballast:
It is generally in form of broken over burnt brick
Advantages:-
It is cheap material for use as ballast
It prevents growth of vegetation
It is easily available
Disadvantages:-
It may have adverse effects on rails and metal sleepers as it may corrugate them
Maintenance of track laid with this material as ballast is difficult
It may produce dusty track as it turns into powder under heavy load
Ashes:
These are residue obtained from coal. It is also used as ballast.
Advantages:-
Disadvantages:-
It may laid track dusty as it gets easily reduced to powder under heavy load
Gravel:-
It is one of the best material used as ballast next to broken stone consisting of smooth round shaped material obtained from riverbed.
Advantages:-
Disadvantages:-
Blast furnaces slag:
A byproduct obtained from manufacture of iron can also be used as ballast.
Advantages:-
It is cheap
It is strong and holds track in correct gauge and alignment
Disadvantages:-
Selected earth:
These are indurate clay and decomposed rocks. These are used as ballast when tracks to be laid on new formation. After consolidation, the surface becomes hard then good type of ballast is laid.
Advantages:-
It prevents loss of good ballast on new formation
It may be used on sidings and tracks.
<Humayoon Sial>
IHBC NewsBlog
IHBC Marsh Award Nominations – Closing Date 30 March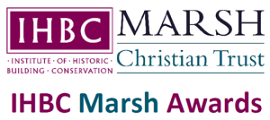 Celebrate your local 'retired members' and 'successful learners' with £500 cash prizes and 2020 Brighton School places!
---
Biodiversity Net Gain through UK Construction Projects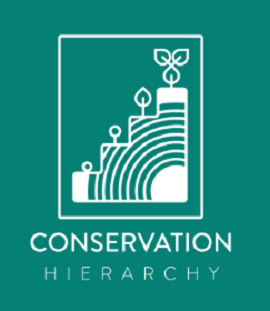 The Conservation Hierarchy is a new framework developed by the University of Oxford to help construction projects achieve Biodiversity Net Gain.
---
How Project Managers for Town Centre Developments can Balance Risk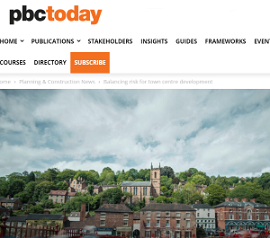 Jacqueline Hughes, senior risk analyst at Equib, in pbctoday discusses how project managers for town centre developments can get their risk management strategies right.
---
Red Tape is Strangling our High Streets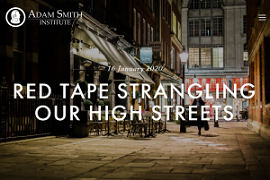 A new paper from the Adam Smith Institute argues that the problem with the High Street has been totally misunderstood, saying that we need to reform restrictive planning rules and reject a policy of managed decline to reinvigorate our town centres.
---
Calculating the full cost of energy used by buildings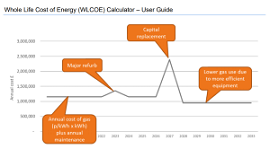 The Whole Life Cost of Energy (WLCoE) calculator – issued by government in BETA form – is intended to help building owners and operators to understand the full financial cost of the energy their buildings use, and welcomes feedback
---
England's heritage worth £31Bn: New Historic England report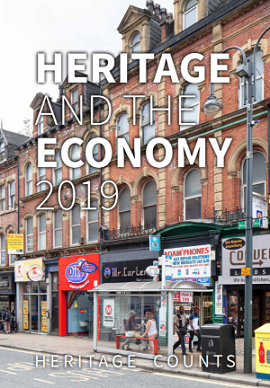 New research published by Historic England (HE) shows the value of heritage to England's economy as it contributes to economic prosperity and growth through jobs in the heritage and construction sectors and from tourism.
---
Part of Roman wall in Chester Collapses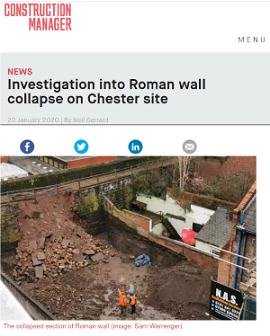 Investigations have begun into what caused part of Chester's Roman city wall to collapse during construction work.
---
Audit on new housing in England: Design overwhelmingly 'mediocre' or 'poor'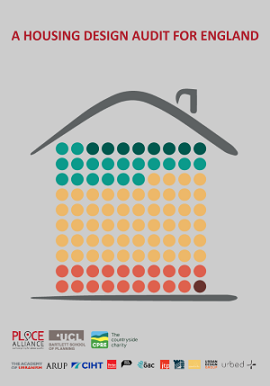 Though conservation professionals' skills in understanding, defining and explaining local character and architecture can help inform new residential design.
---
Historic England's '21 Fascinating Places Listed in 2019'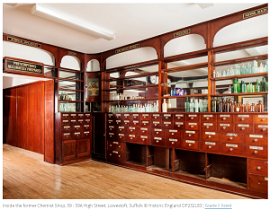 Over 500 historic places have been added to the National Heritage List for England (NHLE) in 2019 and Historic England (HE) has showcased 21 highlights.
---
UK's iconic first red public telephone box upgraded to GII*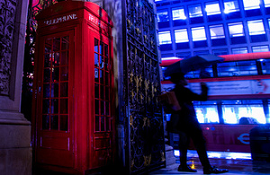 The K2 prototype telephone box situated outside the Royal Academy in London – built as part of the 1924 competition that gave rise to the iconic design and first listed at Grade II in 1986 – has had its listing upgraded to Grade II*.
---
Historic England publishes guidance on BIM for Heritage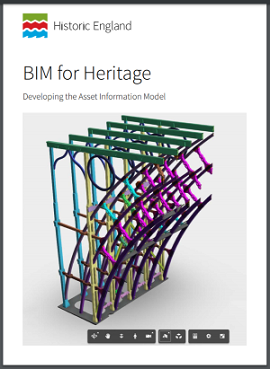 The second in a series focusses on developing the Asset Information Model (AIM).
---
High Streets Face a Bleak Future Without Rethinking Regeneration Strategies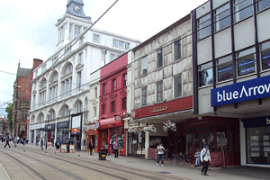 Reflecting issues that will be encountered across the IHBC's June 2020 Brighton School, think tank Centre for Cities argues for High Street success.
---