Acoustic insulation market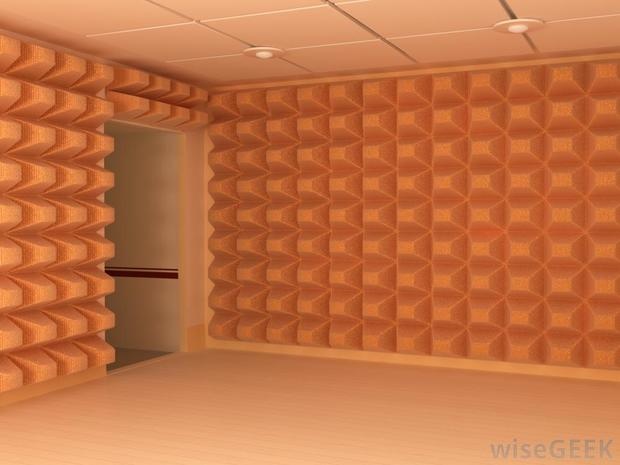 The Acoustic insulation is a soundproofing technique that prevents or minimises sound from entering or exiting an enclosed space by creating a barrier between the interior and exterior areas. It reduces the sound emitted from the structures of a room as well as acoustic reverberation.
The global acoustic insulation market was valued at $9,878 million in 2015 and is expected to reach $14,633 million by 2022, according to research published by Allied Market Research. Plastic foam material is expected to dominate the market from 2015 to 2022. Region wise, Europe led the market, accounting for around a 35% share of the global market in 2015.
Factors that drive the global market for acoustic insulation are the increase in health concerns regarding noise pollution, stringent noise pollution standards, rise in construction industry output, and energy efficiency advantages provided by insulation materials. However, the market is restrained by low awareness on the importance of acoustics in emerging countries and a slowdown in the construction industry in Europe.
The global market for acoustic insulation is segmented based on material type, end user, and geography.
Based on material type, it is divided into stone wool, glass wool, plastic foam, and others. Plastic foam dominated the market in 2015, with a share of more than 52%, due to excellent sound absorbing and vibration dampening qualities. This market is estimated to grow at a CAGR of 5.4% over the forecast period.
Based on end user, the market is segmented into building and construction, industrial, and transportation. Buildings and construction was the dominant end user in 2015 and is expected to maintain its position over the forecast period. The market growth in this segment is driven by evolving building codes and regulations, construction of new buildings, growth in urban population, and energy costs. The transportation segment is expected to be the fastest growing end-user segment at a CAGR of 7%, due to a rise in demand for acoustic insulation from automotive and aerospace industries.
Europe was the most dominant market in 2015, and is expected to continue this trend throughout the forecast period due to the regions strict building regulations and large transportation market. The fastest growing regional market for acoustic insulation industry is LAMEA, mainly driven by the construction industry in the Middle East and Africa, which has witnessed substantial growth in the past few years and is expected to continue this trend.
IHBC NewsBlog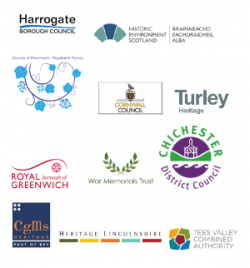 From conservation & design, DAC support and project management, to designation in Scotland!
---
IHBC meets Wikipedia - new entry posted by IHBC Chair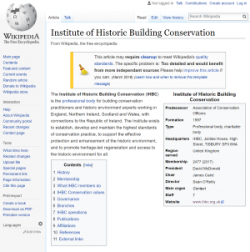 A Wikipedia entry for the IHBC, drafted by IHBC Chair James Caird, has now been published.
---
Boost your IHBC accreditation submission and CPD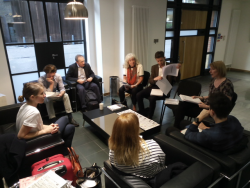 FREE application support MATE sessions: Nottingham (25/04), Belfast (31/05), Glasgow (7/06)
---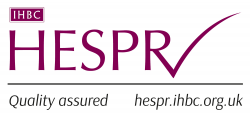 Project management for the Wordsworth Trust, closing 30/04, £40,000 contract.
---
IHBC Heritage from the doorstep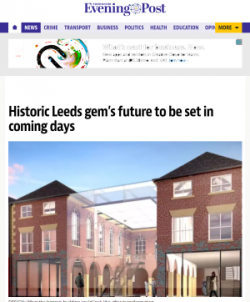 The Yorkshire Evening Post describes how an ageing heritage asset, the White Cloth Hall - one of Leeds' oldest buildings could see its future secured.
---
Heritage Alliance publishes first ever international report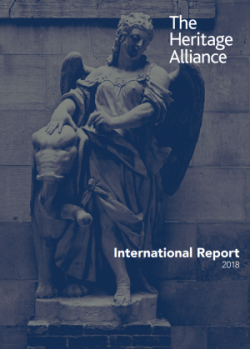 The Heritage Alliance (THA) has published the first ever report on the independent heritage sector's impact overseas, led by past THA CEO, Kate Pugh.
---
£27M funding scheme to improve lakes and rivers in England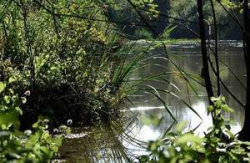 A new £27 million scheme is open for applicants to help improve England's waterways, funded by the European Agricultural Fund for Rural Development.
---
Pilot scheme launched to help build a sustainable future for listed places of worship
The new two-year £1.8m scheme is to be piloted with expert advisors working across the urban and rural areas of Manchester and Suffolk.