Acoustic insulation market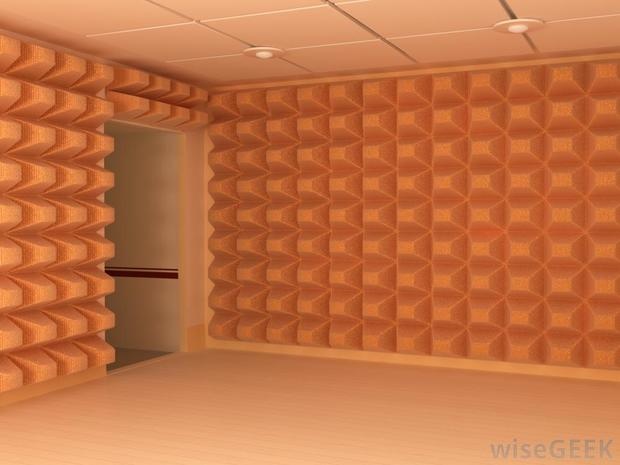 The Acoustic insulation is a soundproofing technique that prevents or minimises sound from entering or exiting an enclosed space by creating a barrier between the interior and exterior areas. It reduces the sound emitted from the structures of a room as well as acoustic reverberation.
The global acoustic insulation market was valued at $9,878 million in 2015 and is expected to reach $14,633 million by 2022, according to research published by Allied Market Research. Plastic foam material is expected to dominate the market from 2015 to 2022. Region wise, Europe led the market, accounting for around a 35% share of the global market in 2015.
Factors that drive the global market for acoustic insulation are the increase in health concerns regarding noise pollution, stringent noise pollution standards, rise in construction industry output, and energy efficiency advantages provided by insulation materials. However, the market is restrained by low awareness on the importance of acoustics in emerging countries and a slowdown in the construction industry in Europe.
The global market for acoustic insulation is segmented based on material type, end user, and geography.
Based on material type, it is divided into stone wool, glass wool, plastic foam, and others. Plastic foam dominated the market in 2015, with a share of more than 52%, due to excellent sound absorbing and vibration dampening qualities. This market is estimated to grow at a CAGR of 5.4% over the forecast period.
Based on end user, the market is segmented into building and construction, industrial, and transportation. Buildings and construction was the dominant end user in 2015 and is expected to maintain its position over the forecast period. The market growth in this segment is driven by evolving building codes and regulations, construction of new buildings, growth in urban population, and energy costs. The transportation segment is expected to be the fastest growing end-user segment at a CAGR of 7%, due to a rise in demand for acoustic insulation from automotive and aerospace industries.
Europe was the most dominant market in 2015, and is expected to continue this trend throughout the forecast period due to the regions strict building regulations and large transportation market. The fastest growing regional market for acoustic insulation industry is LAMEA, mainly driven by the construction industry in the Middle East and Africa, which has witnessed substantial growth in the past few years and is expected to continue this trend.
IHBC NewsBlog
IHBC & partners on Design and the NPPF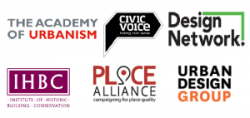 Update on request to government re 'getting serious on design' from IHBC and partners,including Civic Voice, Place Alliance and the Urban Design Group.
---
CPD preparations for the 2018 IHBC Annual School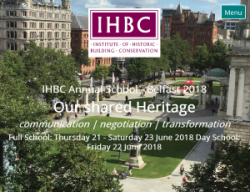 Prepare better for studies, talks, visits and networking by using our web guidance and links on the Belfast School site.
---
IHBC - Heritage from the doorstep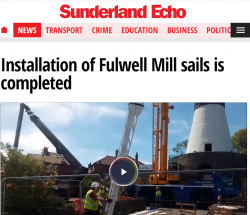 Restoration of Sunderland's Fulwell Mill sails complete, the Sunderland Echo tells its readers.
---
Historic Chapels Trust and Churches Conservation Trust partnering for strategic review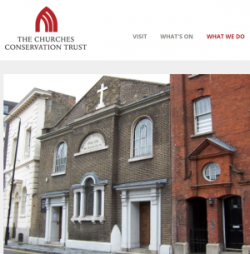 HCT and CCT will be working together in 2018/19 as the CCT takes over the day to day running of HCT, including its 20 historic chapels, for a period of one year.
---
THA responds to Treasury Committee VAT inquiry - suggesting mitigation measures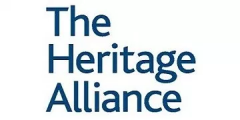 The Heritage Alliance (which includes the IHBC) responded to the Treasury Committee's VAT inquiry setting out concerns over the impact of VAT policy on the UK's built heritage.
---
CPRE says countryside being lost to housing at alarming rate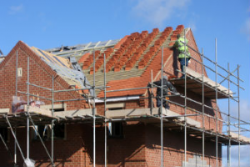 New government data shows that despite an increase in brownfield development, greenfield land is still being lost to housing development at an unnecessary rate.
---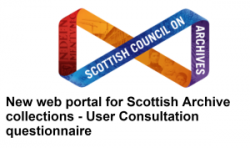 Consultation for users of online archive catalogues, closing 22 June.
---
New powers for councils in England to deliver homes for local families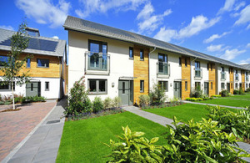 MHLG announce new powers for England's Councils to help them deliver the homes their communities need – including launching 'New Town Development Corporations'.