Acoustic insulation market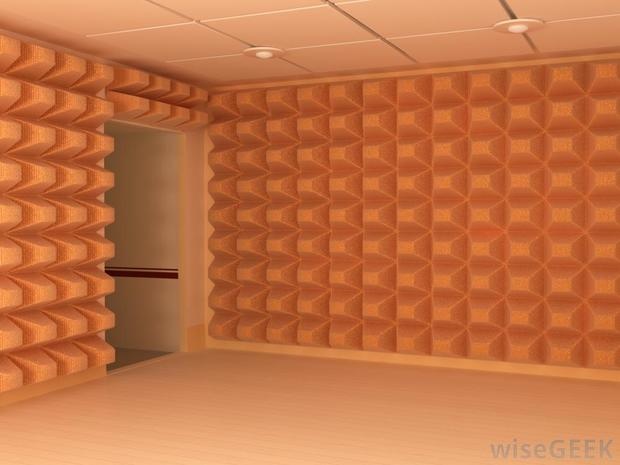 The Acoustic insulation is a soundproofing technique that prevents or minimises sound from entering or exiting an enclosed space by creating a barrier between the interior and exterior areas. It reduces the sound emitted from the structures of a room as well as acoustic reverberation.
The global acoustic insulation market was valued at $9,878 million in 2015 and is expected to reach $14,633 million by 2022, according to research published by Allied Market Research. Plastic foam material is expected to dominate the market from 2015 to 2022. Region wise, Europe led the market, accounting for around a 35% share of the global market in 2015.
Factors that drive the global market for acoustic insulation are the increase in health concerns regarding noise pollution, stringent noise pollution standards, rise in construction industry output, and energy efficiency advantages provided by insulation materials. However, the market is restrained by low awareness on the importance of acoustics in emerging countries and a slowdown in the construction industry in Europe.
The global market for acoustic insulation is segmented based on material type, end user, and geography.
Based on material type, it is divided into stone wool, glass wool, plastic foam, and others. Plastic foam dominated the market in 2015, with a share of more than 52%, due to excellent sound absorbing and vibration dampening qualities. This market is estimated to grow at a CAGR of 5.4% over the forecast period.
Based on end user, the market is segmented into building and construction, industrial, and transportation. Buildings and construction was the dominant end user in 2015 and is expected to maintain its position over the forecast period. The market growth in this segment is driven by evolving building codes and regulations, construction of new buildings, growth in urban population, and energy costs. The transportation segment is expected to be the fastest growing end-user segment at a CAGR of 7%, due to a rise in demand for acoustic insulation from automotive and aerospace industries.
Europe was the most dominant market in 2015, and is expected to continue this trend throughout the forecast period due to the regions strict building regulations and large transportation market. The fastest growing regional market for acoustic insulation industry is LAMEA, mainly driven by the construction industry in the Middle East and Africa, which has witnessed substantial growth in the past few years and is expected to continue this trend.
[edit]
Find out more
IHBC NewsBlog
RTPI: Measuring What Matters: Planning Outcomes Research

The Royal Town Planning Institute(RTPI) has issued research from across the UK and Ireland into how authorities can measure the outcomes of planning.
---
Wales introduces the Optimised Retrofit Programme (ORP) for a green recovery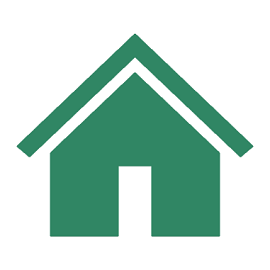 The Welsh Government has given the green light and a further £10M to a major new programme that will transform social housing across Wales, boost the economy and open the door to a new Welsh industry: the Optimised Retrofit Programme (ORP).
---
Lifeline grants for culture in all corners of the country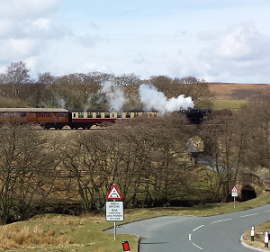 Culture across the country benefits as Lifeline grants from the latest round of the £1.57 billion Culture Recovery Fund will protect a further 162 heritage sites across the country.
---
Scottish Government rejects transformation of landmark building into luxury hotel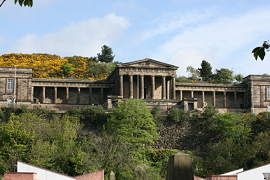 Now the building long touted as a potential home for the Scottish Parliament stands as a symbol of a divided Scottish capital.
---
One of Britain's last AA telephone boxes saved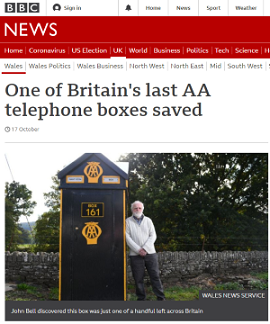 AA Box 161 has now been listed. The telephone boxes were a sanctuary for motorists in distress, but of the hundreds across Britain just 21 remain.
---
IHBC submits comments on BSI's PAS 2038 – Retrofitting non-domestic properties

The IHBC has noted that it fails to emphasise the need to carry out appropriate repairs as the vital precursor to installing retrofit measures.
---
Mapping tool for unused construction materials launched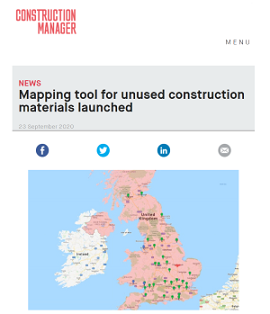 A mapping tool that provides contractors and their suppliers with a central database of local Materials Exchange Platform (MEP) projects to help cut waste by finding a home for unused materials has been launched.
---
'Unusual' WW2 sites listed and upgraded to mark 80th anniversary of Battle of Britain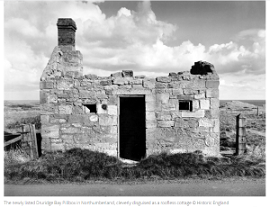 An air raid shelter, a pillbox cleverly disguised as a roofless cottage, a rare Chain Home radar defence tower, and a war memorial have been granted protection.
---
Derby City Council plans to knock down the 43-year old Assembly Rooms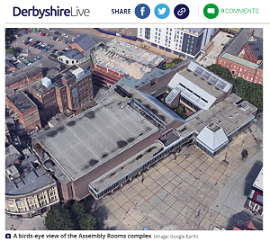 A planning application has been submitted by Derby City Council to knock down the Assembly Rooms – which has played host to the likes of Elton John, Iron Maiden, Take That, etc.
---
RIBA launches new contracts for the provision of conservation architectural services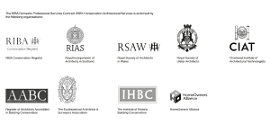 Specifically tailored for conservation projects, the Royal Institute of British Architects (RIBA) has launched two brand new professional services contracts.
---