Acoustic insulation market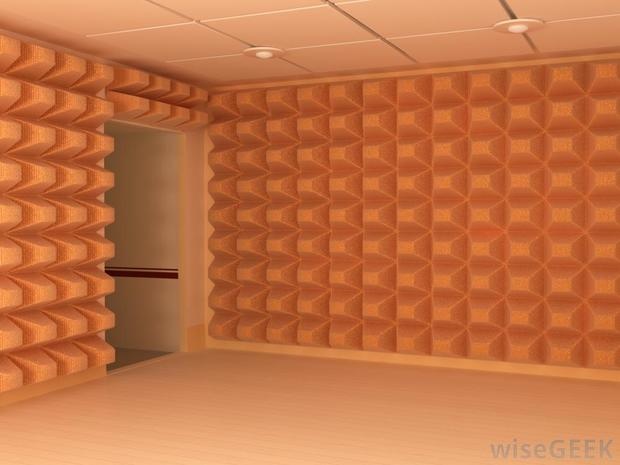 The Acoustic insulation is a soundproofing technique that prevents or minimises sound from entering or exiting an enclosed space by creating a barrier between the interior and exterior areas. It reduces the sound emitted from the structures of a room as well as acoustic reverberation.
The global acoustic insulation market was valued at $9,878 million in 2015 and is expected to reach $14,633 million by 2022, according to research published by Allied Market Research. Plastic foam material is expected to dominate the market from 2015 to 2022. Region wise, Europe led the market, accounting for around a 35% share of the global market in 2015.
Factors that drive the global market for acoustic insulation are the increase in health concerns regarding noise pollution, stringent noise pollution standards, rise in construction industry output, and energy efficiency advantages provided by insulation materials. However, the market is restrained by low awareness on the importance of acoustics in emerging countries and a slowdown in the construction industry in Europe.
The global market for acoustic insulation is segmented based on material type, end user, and geography.
Based on material type, it is divided into stone wool, glass wool, plastic foam, and others. Plastic foam dominated the market in 2015, with a share of more than 52%, due to excellent sound absorbing and vibration dampening qualities. This market is estimated to grow at a CAGR of 5.4% over the forecast period.
Based on end user, the market is segmented into building and construction, industrial, and transportation. Buildings and construction was the dominant end user in 2015 and is expected to maintain its position over the forecast period. The market growth in this segment is driven by evolving building codes and regulations, construction of new buildings, growth in urban population, and energy costs. The transportation segment is expected to be the fastest growing end-user segment at a CAGR of 7%, due to a rise in demand for acoustic insulation from automotive and aerospace industries.
Europe was the most dominant market in 2015, and is expected to continue this trend throughout the forecast period due to the regions strict building regulations and large transportation market. The fastest growing regional market for acoustic insulation industry is LAMEA, mainly driven by the construction industry in the Middle East and Africa, which has witnessed substantial growth in the past few years and is expected to continue this trend.
[edit]
Find out more
IHBC NewsBlog
IHBC offers sympathies to Paris on Notre Dame fire, as scale of damage under review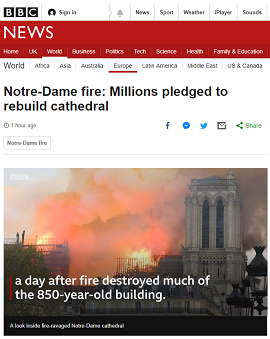 With the assessment of the scale of the fire damage to Notre Dame and its causes still ongoing, the IHBC offers its sympathies to the people of France, Europe and to the world.
---
Planning approval for restoration of historic border bridge, writes The Berwick Advertiser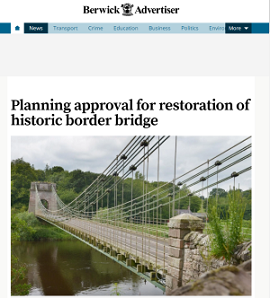 Plans to 'take apart and rebuild' a historic bridge linking England and Scotland have been approved by Northumberland County Council and its Scottish counterpart.
---
New House of Commons Library Note on VAT and Churches: from reforms to grants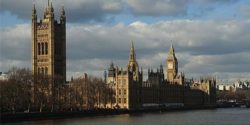 The House of Commons Library has issued a new Briefing Note that examines how construction work for churches is treated for VAT in the UK.
---
Norwich Anglia Square: Government calls in tower block plan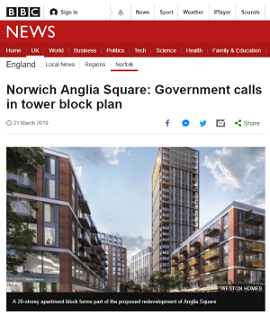 An inquiry will decide on a £250m redevelopment of a shopping complex, including 1,250 new homes, after plans were called in by the government.
---
Dudley council to undertake Unite's pioneering construction charter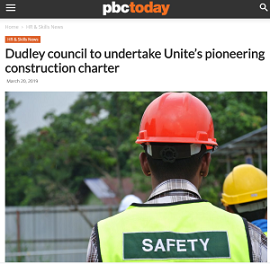 Dudley Council signing up to Unite's construction charter, a pioneering agreement to ensure that working conditions and building standards on construction projects under the control of the council meet the highest standards.
---
Historic England's new guidance on piling reported to engineers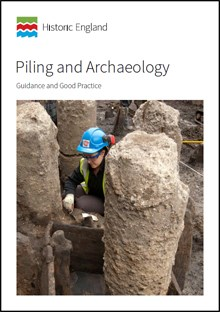 Ground Engineering News has updated readers on Historic England's (HE) publication of its guidance on piling.
---
Big Ben's iconic clock face restored to original blue colour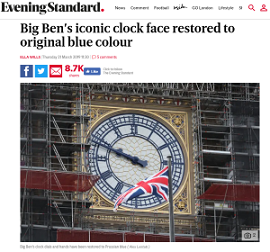 Big Ben's famous clock face has been unveiled in its new blue colour following more than a year of restoration.
---
Heads of Planning Scotland (HOPS): 'Planning Bill Could Break the System'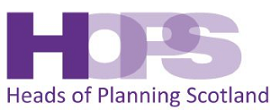 Heads of Planning Scotland (HOPS), who represent officials running planning authorities across the country, has warned that the scale of new responsibilities to be introduced in the Planning Bill could break the back of an already under-resourced system.
---
Historic England launches new heritage apprenticeships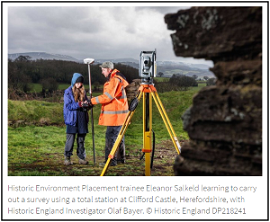 Historic England (HE) has launched new apprenticeships intended to meet the demand for skilled professionals around the country.
---
IHBC Tech Panel lead Prof John Edwards explores with CIOB how 'Conservation is driving quality in construction'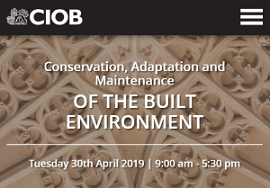 IHBC Tech Panel lead Prof John Edwards has made the case to members of the CIOB that Conservation is driving quality in construction.
---
Prince Charles: Future of built heritage could be endangered by traditional skills shortage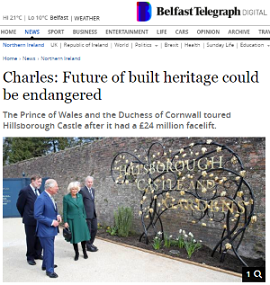 The Prince of Wales stated that the future of Britain's built heritage could be endangered by the threat to traditional building craft skills, so a programme within the Prince's Foundation was aimed at supporting them.
---
The Iron Bridge reopens to the public following £3.6 Million Project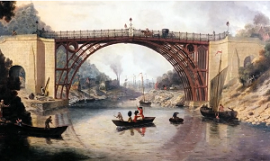 English Heritage's £3.6 million conservation project to repair and restore the Iron Bridge in Shropshire has been completed and it is now open to the public.
---