Acoustic insulation market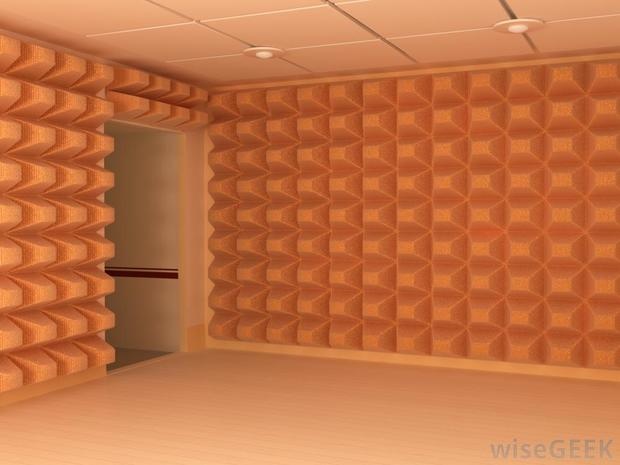 The Acoustic insulation is a soundproofing technique that prevents or minimises sound from entering or exiting an enclosed space by creating a barrier between the interior and exterior areas. It reduces the sound emitted from the structures of a room as well as acoustic reverberation.
The global acoustic insulation market was valued at $9,878 million in 2015 and is expected to reach $14,633 million by 2022, according to research published by Allied Market Research. Plastic foam material is expected to dominate the market from 2015 to 2022. Region wise, Europe led the market, accounting for around a 35% share of the global market in 2015.
Factors that drive the global market for acoustic insulation are the increase in health concerns regarding noise pollution, stringent noise pollution standards, rise in construction industry output, and energy efficiency advantages provided by insulation materials. However, the market is restrained by low awareness on the importance of acoustics in emerging countries and a slowdown in the construction industry in Europe.
The global market for acoustic insulation is segmented based on material type, end user, and geography.
Based on material type, it is divided into stone wool, glass wool, plastic foam, and others. Plastic foam dominated the market in 2015, with a share of more than 52%, due to excellent sound absorbing and vibration dampening qualities. This market is estimated to grow at a CAGR of 5.4% over the forecast period.
Based on end user, the market is segmented into building and construction, industrial, and transportation. Buildings and construction was the dominant end user in 2015 and is expected to maintain its position over the forecast period. The market growth in this segment is driven by evolving building codes and regulations, construction of new buildings, growth in urban population, and energy costs. The transportation segment is expected to be the fastest growing end-user segment at a CAGR of 7%, due to a rise in demand for acoustic insulation from automotive and aerospace industries.
Europe was the most dominant market in 2015, and is expected to continue this trend throughout the forecast period due to the regions strict building regulations and large transportation market. The fastest growing regional market for acoustic insulation industry is LAMEA, mainly driven by the construction industry in the Middle East and Africa, which has witnessed substantial growth in the past few years and is expected to continue this trend.
[edit]
Find out more
IHBC NewsBlog
Remains of 'high-status' Roman villa and bath-house found in Scarborough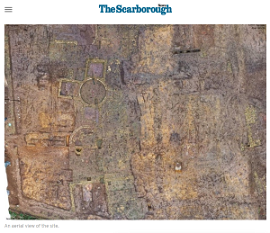 One of the most stunning Roman finds ever unearthed in Britain has been discovered on the site of a new housing development in a village near Scarborough.
---
IHBC's newest Context: Tackling 'Urban Design'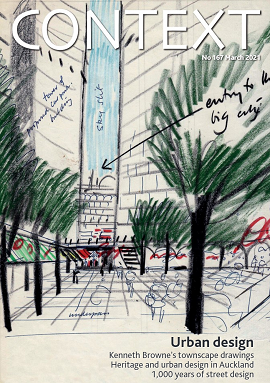 The latest issue (no.167) of the IHBC's membership journal Context is now out, boasting a tight focus on Urban Design, with a distinctly international take.
---
Europa Nostra announce Europe's 7 Most Endangered Heritage sites 2021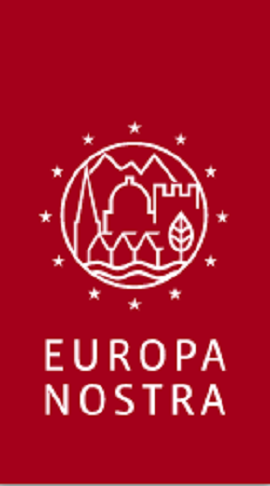 Europa Nostra has announced the list together with its partner, the European Investment Bank Institute.
---
Virtual Bradford will 'clone' the city to create navigable online world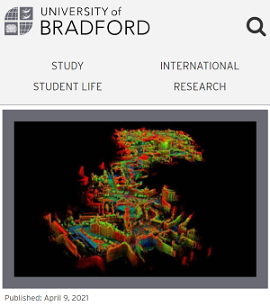 Work is underway on an ambitious project to virtually 'clone' Bradford city centre, as a 'Digital twin' will open the door to a 3D world with virtually endless possibilities.
---
Canal River Trust secures funding to create waterway roles for young people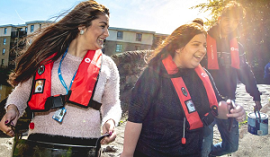 The support will create dozens of opportunities in heritage repair and construction and waterways management, funded by the Department for Work and Pensions.
---
2021 Building Conservation Directory published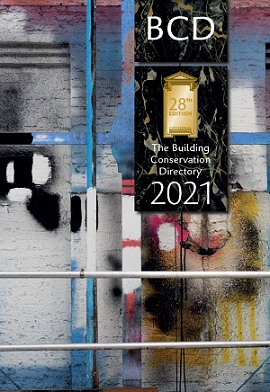 The 2021 edition of the Building Conservation Directory, also available online, has been published. Find skilled trades specialising in work to historic and traditional buildings.
---
BT dials up 'Adopt a Kiosk' scheme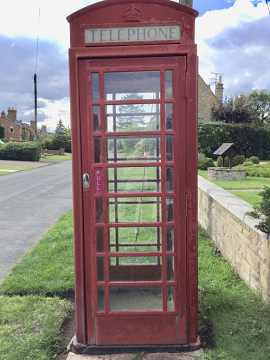 BT has revealed that almost 4,000 of its iconic red phone boxes across the UK are available for local communities to adopt for just £1.
---
Watch IHBC's webinar on 'Retrofit of Traditional Buildings'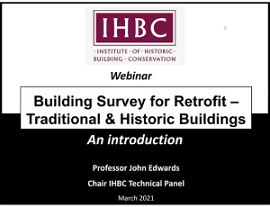 On 26 March the IHBC, led by Prof. John Edwards, hosted a free one-hour CPD webinar 'Introduction to Building Survey for Retrofit' for sector professionals.
---
Has the world left Europe behind?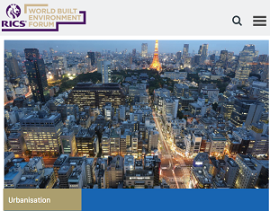 Greg Clark, writing an opinion piece for RICS, explores how good governance in cities pays dividends.
---
AHF on 'Transforming Places through Heritage'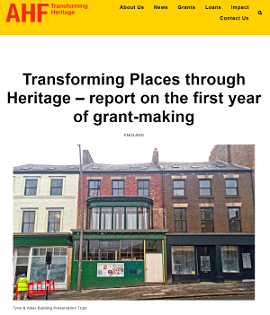 The Architectural Heritage Fund has issued a report on the first year of its 'Transforming Places Through Heritage' grants programme, funded by DCMS.