Acoustic insulation market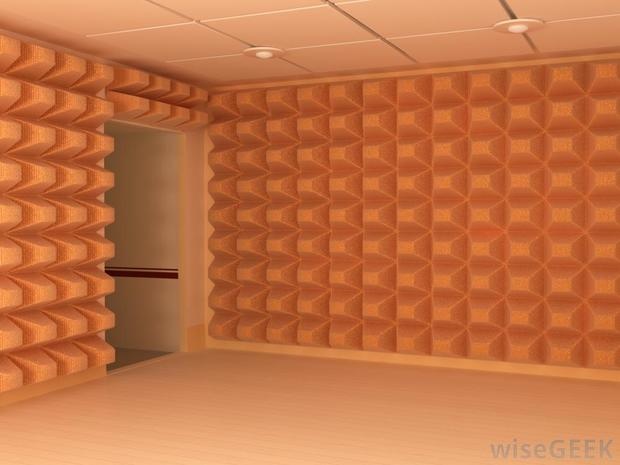 The Acoustic insulation is a soundproofing technique that prevents or minimises sound from entering or exiting an enclosed space by creating a barrier between the interior and exterior areas. It reduces the sound emitted from the structures of a room as well as acoustic reverberation.
The global acoustic insulation market was valued at $9,878 million in 2015 and is expected to reach $14,633 million by 2022, according to research published by Allied Market Research. Plastic foam material is expected to dominate the market from 2015 to 2022. Region wise, Europe led the market, accounting for around a 35% share of the global market in 2015.
Factors that drive the global market for acoustic insulation are the increase in health concerns regarding noise pollution, stringent noise pollution standards, rise in construction industry output, and energy efficiency advantages provided by insulation materials. However, the market is restrained by low awareness on the importance of acoustics in emerging countries and a slowdown in the construction industry in Europe.
The global market for acoustic insulation is segmented based on material type, end user, and geography.
Based on material type, it is divided into stone wool, glass wool, plastic foam, and others. Plastic foam dominated the market in 2015, with a share of more than 52%, due to excellent sound absorbing and vibration dampening qualities. This market is estimated to grow at a CAGR of 5.4% over the forecast period.
Based on end user, the market is segmented into building and construction, industrial, and transportation. Buildings and construction was the dominant end user in 2015 and is expected to maintain its position over the forecast period. The market growth in this segment is driven by evolving building codes and regulations, construction of new buildings, growth in urban population, and energy costs. The transportation segment is expected to be the fastest growing end-user segment at a CAGR of 7%, due to a rise in demand for acoustic insulation from automotive and aerospace industries.
Europe was the most dominant market in 2015, and is expected to continue this trend throughout the forecast period due to the regions strict building regulations and large transportation market. The fastest growing regional market for acoustic insulation industry is LAMEA, mainly driven by the construction industry in the Middle East and Africa, which has witnessed substantial growth in the past few years and is expected to continue this trend.
[edit]
Find out more
IHBC NewsBlog
IHBC's HESPR Pick this week: Transform church into community centre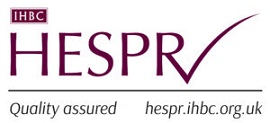 The IHBC Director's top pick this week: an opportunity to transform a church into a community centre of environmental awareness, valued £555k, closing 25/11.
---
Construction urged to do more for butterflies and bees, via SNH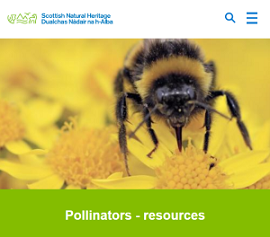 SNH has published new guidance on how best to fit pollinators into urban design and construction with a series of easy steps to suit all project budgets and sizes.
---
Applications now open for the Sustainability Scholarship for 2020: Closing 29/11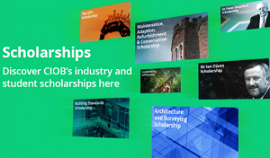 Applications are invited for the Sustainability Scholarship 2020, with successful applicants to receive £3000, support and mentoring from experts, and closing 29 November.
---
Government asked to save plans for Queensbury tunnel cycle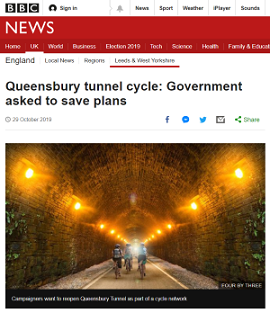 It was hoped the 1.4 mile (2.3km) Victorian Queensbury Tunnel could be used by cyclists travelling between Bradford and Halifax, but plans have been threatened.
---
Case Study in Durham Cathedral: Project Managment and Building Services Challenges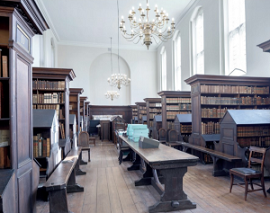 Completing works that widened public access to the hidden architectural spaces and collections of Durham Cathedral showcases exceptional project management.
---
Autumn clamp down on dust by HSE – site visits planned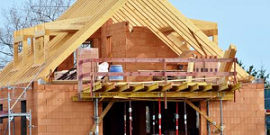 This month HSE is carrying out its latest construction inspection initiative with a focus in particular on measures in place to protect workers from occupational lung disease caused by asbestos, silica, wood and other dusts when carrying out common construction tasks.
---
Public property hubs to be delivered in Birmingham and Peterborough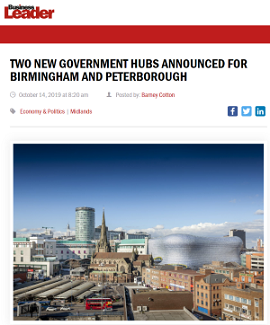 Peterborough and Birmingham are the latest places to benefit from the Government Hubs programme to regenerate city centre sites.
---
Banksy graffiti taken off Grade II listed Yorkshire bridge facing dismantling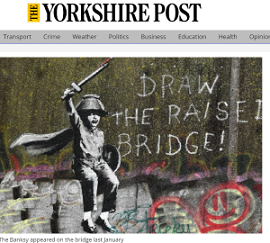 Graffiti by Banksy has been taken off a bridge in Hull as the Grade II (GII) listed Scott Street bridge itself faces dismantling.
---
The Liverpool Grade II 'jewel' that lies empty, derelict and vandalised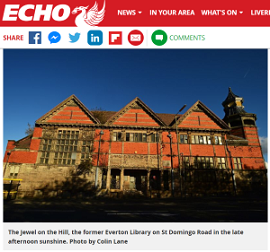 Liverpool landmark the Everton Library, a Grade II (GII) listed building that has been the focus of calls to restore it to its former glory continues to lie leaking, vandalised and derelict, when £5m could renovate the building, reports The Liverpool Echo.
---
Flintshire: Shotton steelworks' John Summers building to be restored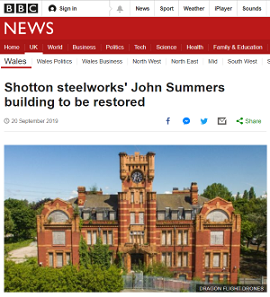 A landmark on a list of the UK's most endangered buildings, Shotton steelworks' Grade II-listed general office and clock tower, is to be brought back to life in Flintshire.
---