WH Crossland: an architectural biography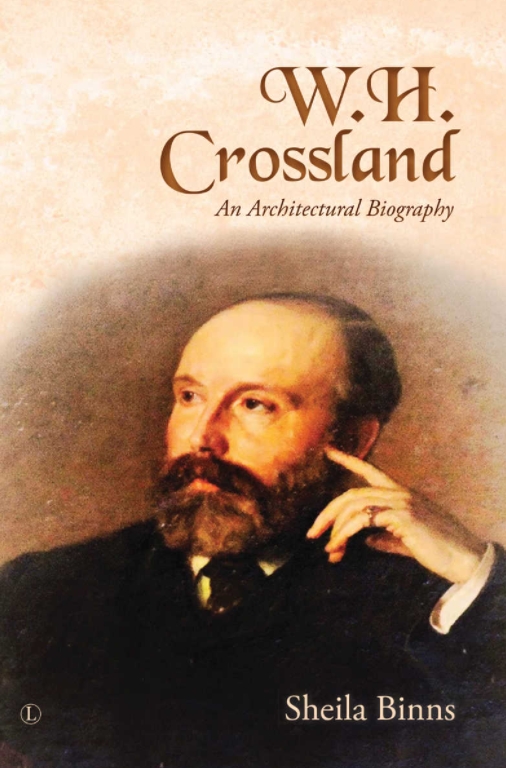 WH Crossland: an architectural biography, Sheila Binns, The Lutterworth Press, 2020, 257 pages, 150 illustrations, paperback.
If the Victorian architect William Henry Crossland is remembered today, it is for three outstanding works, Rochdale Town Hall, the Holloway Sanatorium at Virginia Water, and Royal Holloway College, Egham. However, as Sheila Binns reveals in this detailed biography, he was also responsible for dozens of buildings in his native Yorkshire, including 17 new churches, the restoration or rebuilding of 13 more, model cottages, terraced and detached houses, and a characterful group of commercial buildings in Huddersfield.
The son of a prosperous Huddersfield quarry owner, Crossland was articled to George Gilbert Scott, who launched his pupil's career by employing him as his assistant at his great church of All Souls, Haley Hill, Halifax, and then passing on to him the related commission for housing. As more work followed, Crossland moved his office from Halifax to Leeds, and entered competitions, winning Rochdale Town Hall when he was only 30. His municipal palace went well over budget but brought him national attention, and led him to relocate from Yorkshire to London, with a house in fashionable Park Village West, an office in Regent Street and membership of the Carlton Club as evidence of his ambition.
The move paid off, for one year after the town hall was finished he was invited to enter a limited competition to design a large sanatorium, the project of the patent medicine king and philanthropist Thomas Holloway. Hardly had work begun on the sanatorium, which provided humane conditions for the middleclass mentally ill, when Holloway came up with an even more grandiose idea for a convalescent home for incurables; this time he dispensed with a competition and gave the job straight to Crossland.
Holloway was a demanding client. He accompanied Crossland in France where the architect was studying Chambord, Blois and other chateaux, as they now favoured French Renaissance rather than the gothic employed at Rochdale and Virginia Water. Holloway changed his mind about the function of his building, opting for a Ladies' University instead of a convalescent home. Both sanatorium and college were to have red brick facades, but Holloway made Crossland change the ornamental dressings from cut brick to white Portland stone.
Although Crossland continued working on buildings in Yorkshire, his reputation was made by the two Holloway edifices, not least because of Holloway's insistence on prominent sites and strikingly ornate facades. Both buildings could be seen from the London railway; both assaulted the eye with lively skylines and with the sharp contrast of red and white. Holloway's success in business derived from his genius for marketing, which he also applied to the architecture, so that 'the buildings became their own advertisement'.
Binns is a diligent researcher, although her book at times reads like a thesis. She tends to cite the opinion of other writers rather than making her own judgements, and she piles on facts, dates and costs, some of which could have been relegated to an appendix. Nevertheless, the merit of her book goes beyond the myriad facts that she has discovered; not only has she reconstructed a significant Victorian architectural career, but she has also uncovered something of Crossland's private life. After the untimely death of his first wife, he settled down with another woman, known as Mrs Crossland, although they never married, who later had a brief but successful career as an actress.
Although Crossland's major buildings earned him large fees, there are hints in the correspondence with Holloway that he may have been living beyond his means, and soon after the second Mrs Crossland died his business went into receivership. Some years afterwards, his profession was described as an actor, although Binns has not uncovered any further details. Crossland died in poverty in a cheap Camden Town apartment: unrecognised, he was not interred in the grand family vault at Highgate Cemetery where his first wife and other family members were buried, and his final resting place is unknown.
---
This article originally appeared as 'Holloway's architect' in Context 167, published by the Institute of Historic Building Conservation (IHBC) in March 2021. It was written by Julian Treuherz, art historian and curator.
--Institute of Historic Building Conservation
IHBC NewsBlog
Ireland's Our Rural Future: support for LA purchase of vacant and derelict buildings for community use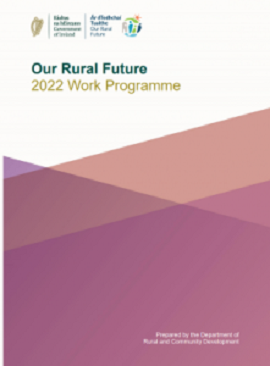 Ireland's Minister for Rural and Community Development, Heather Humphreys, announced a new funding stream to support Local Authorities (LAs) to purchase vacant buildings that could be converted and developed for community use.
---
BBC: Eleven Historic English pubs recognised for their interiors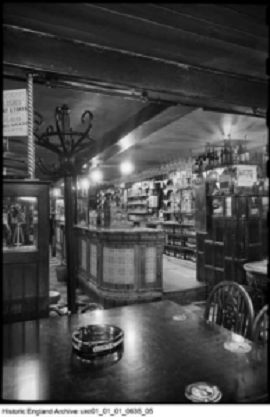 Eleven pubs across England have been recognised for their historic or unusual interiors, as they have been listed, upgraded or relisted.
---
HEF's Heritage Sector Resilience Plan launched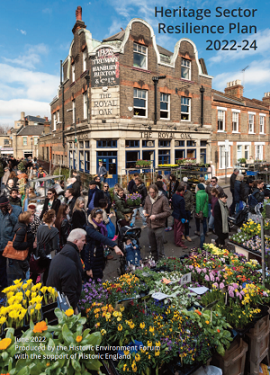 The Heritage Sector Resilience Plan, developed by the Historic Environment Forum (HEF) with the support of Historic England, has been launched.
---
Common Commitment to all Ireland's heritage – North South Agreement on Vernacular Heritage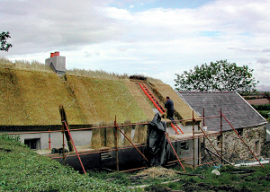 An 'All-Island' commitment to Ireland's vernacular heritage has been established with the signing of the North South Agreement on Vernacular Heritage, supporting traditional buildings etc.
---
Bristol Harbourside landmark Canons House gets GII listing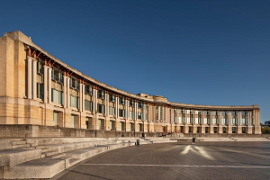 Canons House, a landmark building on Bristol Harbourside, has been awarded Grade II (GII) listed status having been built as a regional headquarters for Lloyds Bank between 1988 and 1991 (Arup)
---
BRE/BEIS project to modernise home energy rating scheme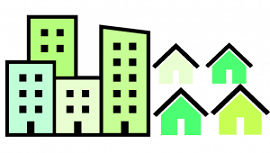 The Building Research Establishment (BRE) has announced a new project with the Department for Business, Energy and Industrial Strategy (BEIS) to improve and modernise the home energy rating scheme used to measure the energy and environmental performance of UK homes.
---
Interdisciplinary IHBC accreditation recognised by CSCS for PQP Cards

Sector lead the Construction Skills Certification Scheme (CSCS) has recognised the IHBC's professional accreditation and support (CPD etc.) in awarding its PQP (Professionally Qualified Person) cards.
---
Unearthing the history of Gloucester's 'the Fleece' Hotel starts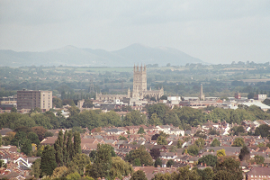 Work to repair a fire-hit medieval hotel in Gloucester is underway as crews have started work to strip back some of the modern trappings and reveal the historic framework.
---
European Heritage Heads Forum statement on Ukraine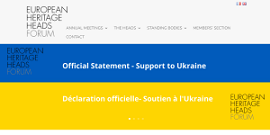 The Secretariat to the European Heritage Heads Forum has has coordinated its declaration of solidarity and support for Ukraine's cultural heritage institutions.
---
Welcome to #IHBC25 – 25 years since we turned professional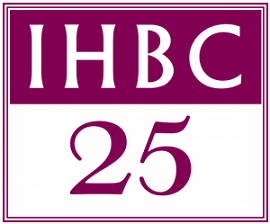 2022 will see the IHBC mark a quarter of a century since our incorporation as a professional body supporting and accrediting built and historic environment conservation specialists. We're kick-starting it by inviting your ideas on how to mark this special year!