The Angel Awards
Founded by Andrew Lloyd Webber, The Angel Awards 'celebrate the efforts of local people who have saved historic buildings and places.'
The awards are co-funded by Historic England with a three-year grant of £150,000 confirmed from the Andrew Lloyd Webber Foundation in 2015. Established in 2011, the awards aim to recognise people who champion their local heritage as well as those who both share and practise forgotten craft skills.
[edit]
Criteria
The Angel Awards particularly celebrate young people and champion their efforts to learn about heritage.
The award categories have been expanded in 2016 and include
[edit]
Eligibility
Been an active champion
The awards are open to a group or individual who has done one or more of the following:
[edit]
2015 winners
Tyne & Wear Building Preservation Trust for the rescue of Blackfell Hauler House, Gateshead
The Bowes Railway is a unique industrial heritage site, once used to transport coal from the Durham coal fields down to the Tyne and to the cities, towns and villages beyond. Of all the buildings at Bowes, the Hauler House was the biggest challenge. Subjected to frequent vandalism, graffiti and metal theft that wrecked the machinery, its transformation is all the more remarkable. With support from Historic England and the Architectural Heritage Fund, the Tyne & Wear Building Preservation Trust has been working on its restoration for nearly 40 years. The roof, windows, doors and steelwork have all been repaired turning the building into a successful workshop producing yurts.
Watch a film about the rescue of Blackfell Hauler House, Gateshead and runners up in this category
See press coverage of the refurbishment.
[edit] The People's Favourite: The Historic England followers and Telegraph Readers' award
The Newman Brothers Coffin Works, Birmingham
After 100 years of producing small metal goods in Birmingham's Jewellery Quarter, the Coffin Works closed its doors in 1998, leaving factory and offices intact, as if the workers had simply gone on a tea break. It soon fell into disrepair and was declared "At Risk" in 2003, leading to a tireless effort from the Trust's previous director Elizabeth Perkins and volunteers, to tell the story of this incredible building. Now open to the public, the building has been rescued and offers a window into a lost world.
Watch a film about the rescue of Newman Brothers Coffin Works and the runners up in the Historic Industrial Building or Site
[edit] Best Rescue or Repair of a Historic Place of Worship
Friends of Forncett St Mary Church for the rescue of St Mary's Church, Forncett St Mary, Norfolk
The Grade I listed St Mary's Church had became redundant in the 1980s and quickly fallen into disrepair. The challenge to restore the building was immense - its windows were broken, walls crumbling, organ vandalised and graveyard overgrown. A 100-strong group, led by Graham Prior, persevered and managed to bring the forgotten church back to life.
See a film about the rescue of St Mary's Church and the runners up in this category.
[edit] Best Rescue of a Historic Industrial Building or Site - Tyne & Wear Building Preservation Trust for the rescue of Blackfell Hauler House
Watch a film about the rescue of Blackfell Hauler House and the runners up in this category
[edit] Best Craftsmanship on a Heritage Rescue
Emma Dawson for the craftsmanship employed on several rescue sites
Aged just 16, armed only with a Saturday job at Woolworths and an interest in heritage, Emma landed a place on a foundation scheme where she began learning to work with plaster and mortar. Since then she's worked on many historic properties, from the National Trust's Basildon Park to King's Cross St Pancras, and has earned the nickname "The Pointing Queen".
Watch a film about Emma Dawson and the runners up in this category
Nicholas and Dinah Ashley-Cooper, 12th Earl and Countess of Shaftesbury for the rescue of St Giles House and Park, Wimborne St Giles
Abandoned and forgotten in the 1980, the Grade I St Giles House and Park rapidly fell into disrepair. In 2010, the new 12th Earl of Shaftesbury began thinking creatively about how to turn St Giles back into a family home. Building work began the following year with a team of craftsmen, specialists and consultants all pulling together to give this very special building a new lease of life.
Watch a film about the rescue of St Giles House and Park and the runners up in this category
[edit]
More information
IHBC NewsBlog
IHBC's 2019 'Yearbook' Now Released "Extending the Reach of the IHBC"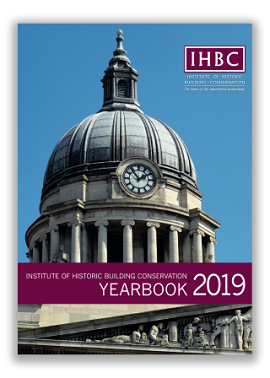 The IHBC's Yearbook for 2019 includes regular IHBC reviews, updates and listings, from IHBC's HESPR listing to our Recognised Conservation Courses and member directory.
---
IHBC 2019 Marsh Awards now out: at the IHBC's 2019 School, Nottingham 4 – 6 July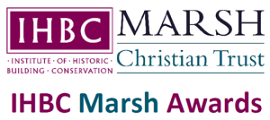 The judges are delighted to confer the 2019 IHBC Marsh Awards for Successful Learning in Heritage Skills and Community Contribution (Retired Member).
---
Rail stations in line for £300 million funding boost to improve disabled access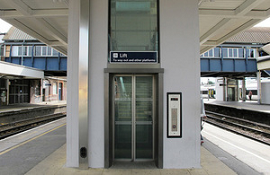 Disabled rail passengers across Britain will benefit from better access at stations and newly accessible stations will open up routes across the country.
---
A historical take on the future of Notre Dame, from IHBC's former Membership Secretary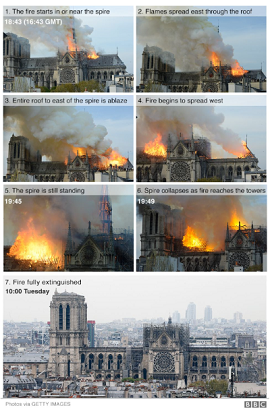 The IHBC asked former Membership Secretary Paul Butler for a take on some critical and historical issues around the modern response to Notre Dame.
---
CPRE's State of Brownfield 2019 report: Enough land for more than 1M homes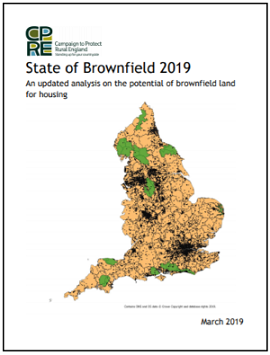 CPRE shows there is enough suitable brownfield land available in England for more than 1 million homes across over 18,000 sites and over 26,000 hectares.
---
BBC on 'The grief that comes from lost buildings'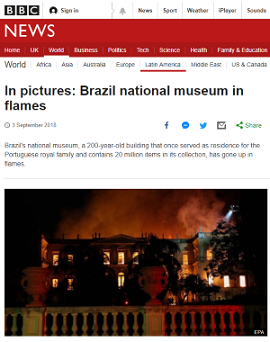 BBC News has reported on how, across the world, destruction of cultural attractions causes a specific sort of communal grief.
---
Enter the Brick Awards 2019: Closing 31 May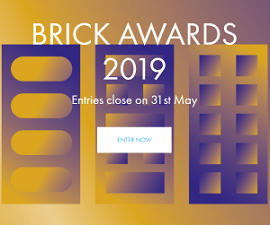 The Brick Development Association (BDA) has highlighted the opportunity to compete at the industry's highest level and be recognised by top-tier trade and national press.
---
STBA-SPAB Conference – 11 June 2019, London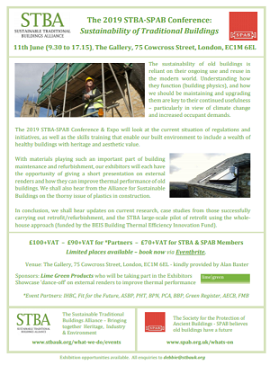 The 2019 STBA-SPAB Conference & Expo will look at the current situation of regulations and initiatives, as well as the skills training that enable our built environment to include a wealth of healthy buildings with heritage and aesthetic value.
---
Historic buildings on fire – Fisons Victorian factory near Ipswich destroyed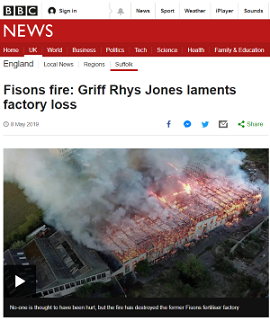 The former Fisons warehouse in Bramford, near Ipswich, was the victim on another fire affecting our heritage. Listed Grade II and dating back to 1858 the building was destroyed by a fire thought to be arson.
---
Highways England pours £4 million into canal restoration scheme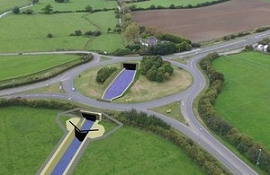 A mile-long stretch of canal in Gloucestershire that disappeared more than half a century ago is closer to being restored, thanks to £4 million of funding from Highways England.
---
Westminster: Legislative plans for Olympics-style body to oversee restoration works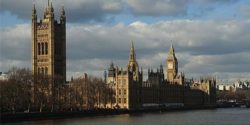 MPs vote on proposals for Houses of Parliament refurbishment, as the restoration and renewal of the Palace of Westminster reaches a major milestone.
---
Ever wondered 'How Venice Works', with 124 Islands, 183 Canals & 438 Bridges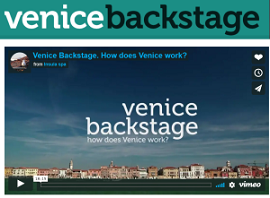 Open Culture has featured the Venice Backstage exploration of Venice and how, when the tourists leave the city, 60,000 year-round residents stay behind.
---
---