Taylor Review - Sustainability of English Churches and Cathedrals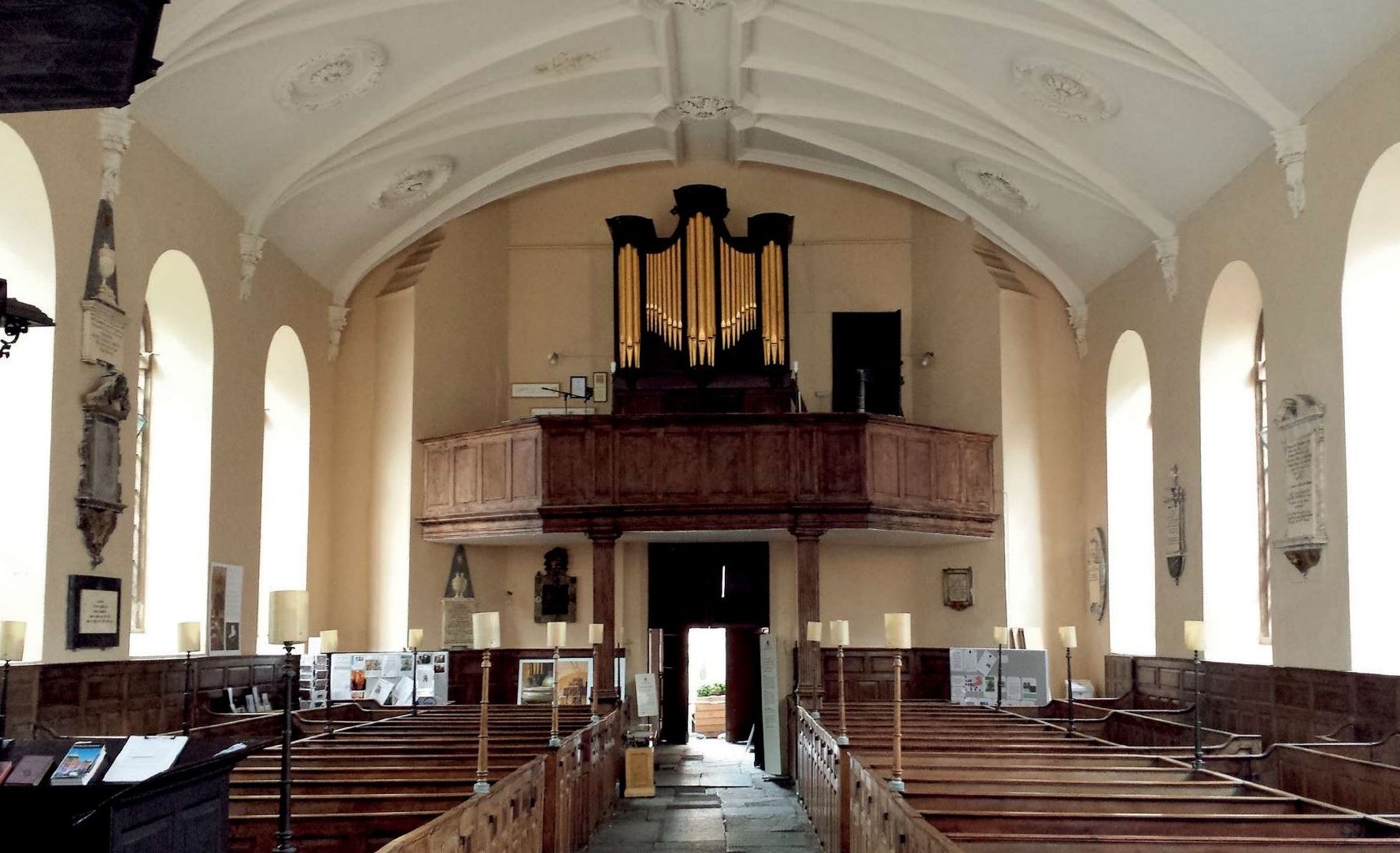 On 20 December 2017, an independent review was published calling for greater community use to give church buildings a sustainable future. The Taylor Review: Sustainability of English Churches and Cathedrals, published by the Department for Digital, Culture, Media & Sport (DCMS) recommends that churches should be opened for new and different uses to empower congregations and help value and care for the buildings.
Since 1999, £2.6 billion has been invested in repairs to churches and cathedrals and new build projects, with government and lottery sources funding £810 million of this. In total, 12,200 Church of England (CoE) churches are listed. The purpose of the review, instigated in 2016, was to investigate ways of maintaining CoE churches, potentially through different funding models. The review panel was chaired by Bernard Taylor and included representatives from the Church of England (CoE) as well as other heritage bodies.
The review highlights and encourages the way some buildings have been adapted to include uses such as cafes, playgroups and other community activities. It proposes creating a national network of Community Support Advisers to identify new means by which churches can be used more frequently by the local community and to maximise new funding options.
The panel found that, despite the hard work of volunteers from congregations, there was a lack of consistency in churches' ability to perform routine maintenance and repairs. They recommended creating a group of Fabric Support Officers who would have expertise in heritage buildings, ensuring churches have access to professional advice. In addition, they suggested churches develop annual minor repairs plans, so that more costly major repairs can be prevented through early action. Larger works should be planned and properly funded through a rolling ten-year major repairs plan.
Bernard Taylor, Chairman of the English Churches and Cathedrals Sustainability Review, said:
"Church buildings are an important and a much-loved part of our national heritage and form an integral part of our sense of identity and community. However, despite the hard work of many groups and volunteers around the country, they face complex problems of maintenance and repair, and are not always well used and supported.
"Increased use and helping communities in their broadest form to see the value and potential of the local church is the key to the church building becoming more self-sustaining and ultimately ensuring its long term survival. The solution must be local and there is no instant solution, but these recommendations represent the next steps towards a more sustainable future for these important buildings."
Heritage Minister John Glen said:
"This report has shown how valued these buildings are and how many thousands of volunteers work so hard on their upkeep. This review is an important first step to building a more sustainable future for thousands of church buildings across the country, and we will look at these recommendations carefully."
IHBC NewsBlog
Remains of 'high-status' Roman villa and bath-house found in Scarborough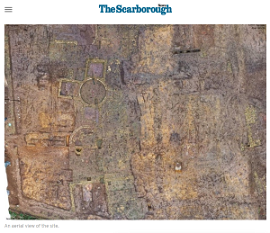 One of the most stunning Roman finds ever unearthed in Britain has been discovered on the site of a new housing development in a village near Scarborough.
---
IHBC's newest Context: Tackling 'Urban Design'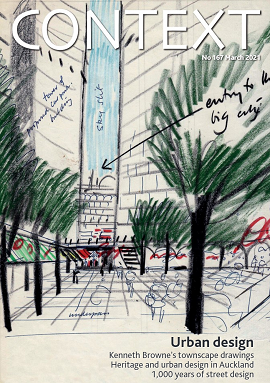 The latest issue (no.167) of the IHBC's membership journal Context is now out, boasting a tight focus on Urban Design, with a distinctly international take.
---
Europa Nostra announce Europe's 7 Most Endangered Heritage sites 2021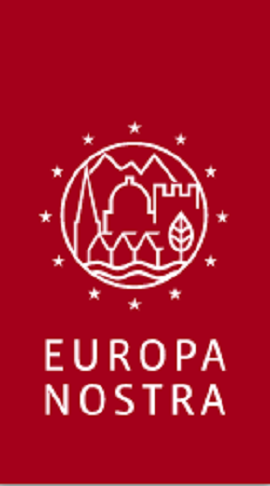 Europa Nostra has announced the list together with its partner, the European Investment Bank Institute.
---
Virtual Bradford will 'clone' the city to create navigable online world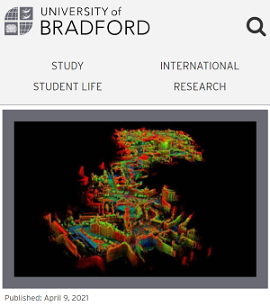 Work is underway on an ambitious project to virtually 'clone' Bradford city centre, as a 'Digital twin' will open the door to a 3D world with virtually endless possibilities.
---
Canal River Trust secures funding to create waterway roles for young people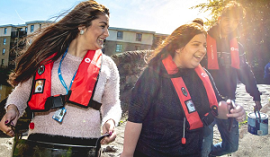 The support will create dozens of opportunities in heritage repair and construction and waterways management, funded by the Department for Work and Pensions.
---
2021 Building Conservation Directory published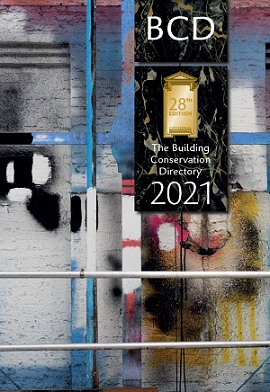 The 2021 edition of the Building Conservation Directory, also available online, has been published. Find skilled trades specialising in work to historic and traditional buildings.
---
BT dials up 'Adopt a Kiosk' scheme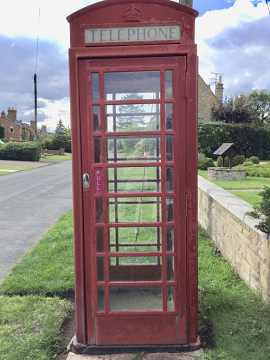 BT has revealed that almost 4,000 of its iconic red phone boxes across the UK are available for local communities to adopt for just £1.
---
Watch IHBC's webinar on 'Retrofit of Traditional Buildings'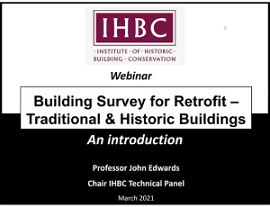 On 26 March the IHBC, led by Prof. John Edwards, hosted a free one-hour CPD webinar 'Introduction to Building Survey for Retrofit' for sector professionals.
---
Has the world left Europe behind?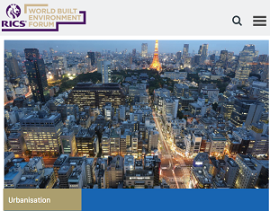 Greg Clark, writing an opinion piece for RICS, explores how good governance in cities pays dividends.
---
AHF on 'Transforming Places through Heritage'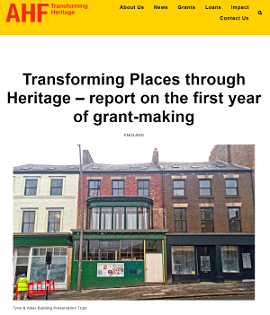 The Architectural Heritage Fund has issued a report on the first year of its 'Transforming Places Through Heritage' grants programme, funded by DCMS.