Taylor Review - Sustainability of English Churches and Cathedrals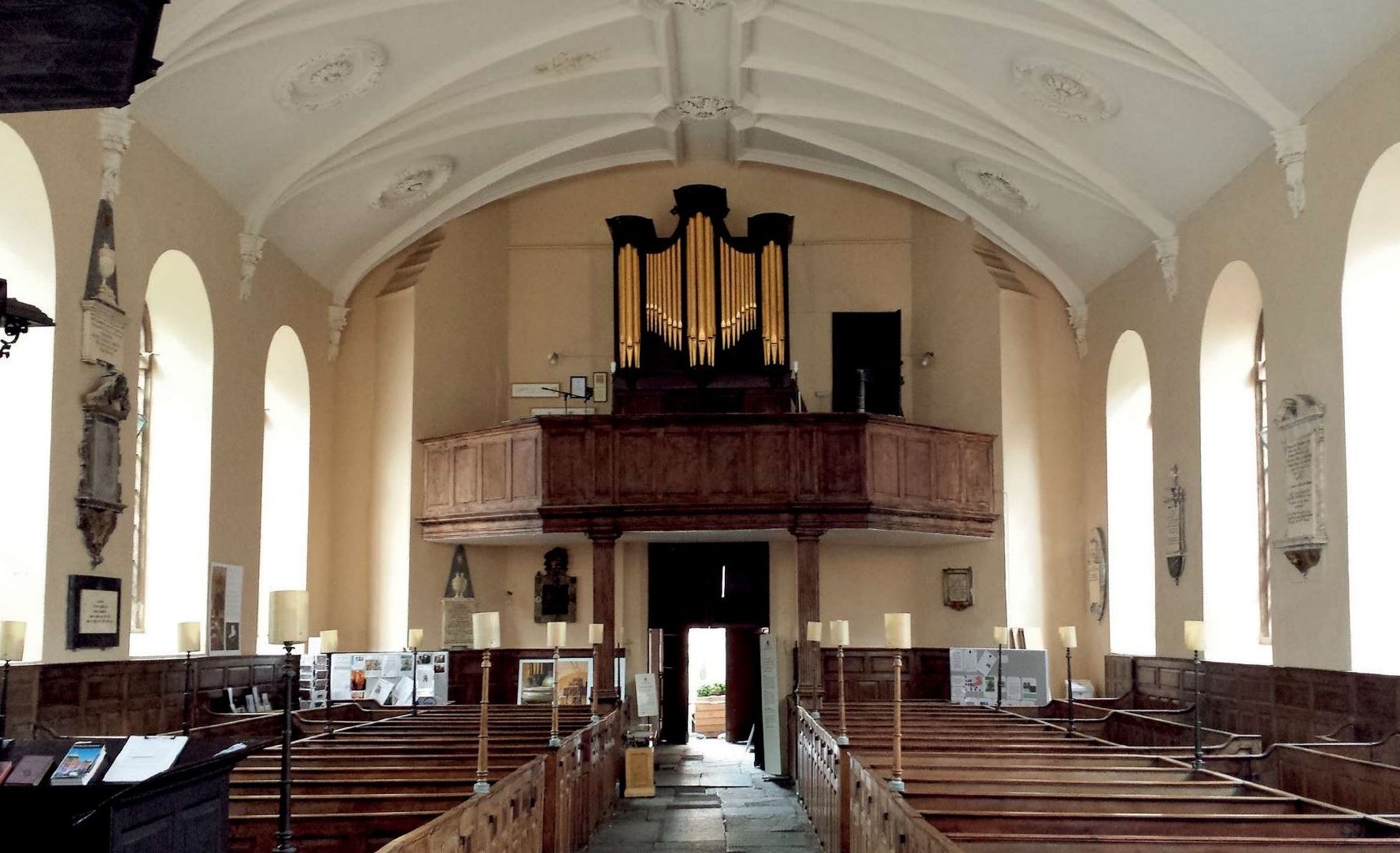 On 20 December 2017, an independent review was published calling for greater community use to give church buildings a sustainable future. The Taylor Review: Sustainability of English Churches and Cathedrals, published by the Department for Digital, Culture, Media & Sport (DCMS) recommends that churches should be opened for new and different uses to empower congregations and help value and care for the buildings.
Since 1999, £2.6 billion has been invested in repairs to churches and cathedrals and new build projects, with government and lottery sources funding £810 million of this. In total, 12,200 Church of England (CoE) churches are listed. The purpose of the review, instigated in 2016, was to investigate ways of maintaining CoE churches, potentially through different funding models. The review panel was chaired by Bernard Taylor and included representatives from the Church of England (CoE) as well as other heritage bodies.
The review highlights and encourages the way some buildings have been adapted to include uses such as cafes, playgroups and other community activities. It proposes creating a national network of Community Support Advisers to identify new means by which churches can be used more frequently by the local community and to maximise new funding options.
The panel found that, despite the hard work of volunteers from congregations, there was a lack of consistency in churches' ability to perform routine maintenance and repairs. They recommended creating a group of Fabric Support Officers who would have expertise in heritage buildings, ensuring churches have access to professional advice. In addition, they suggested churches develop annual minor repairs plans, so that more costly major repairs can be prevented through early action. Larger works should be planned and properly funded through a rolling ten-year major repairs plan.
Bernard Taylor, Chairman of the English Churches and Cathedrals Sustainability Review, said:
"Church buildings are an important and a much-loved part of our national heritage and form an integral part of our sense of identity and community. However, despite the hard work of many groups and volunteers around the country, they face complex problems of maintenance and repair, and are not always well used and supported.
"Increased use and helping communities in their broadest form to see the value and potential of the local church is the key to the church building becoming more self-sustaining and ultimately ensuring its long term survival. The solution must be local and there is no instant solution, but these recommendations represent the next steps towards a more sustainable future for these important buildings."
Heritage Minister John Glen said:
"This report has shown how valued these buildings are and how many thousands of volunteers work so hard on their upkeep. This review is an important first step to building a more sustainable future for thousands of church buildings across the country, and we will look at these recommendations carefully."
IHBC NewsBlog
IHBC London Branch Conference 4 Oct 2018 – save the date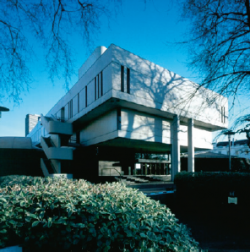 'Creative Conservation: Partnerships and Public Value'. London Branch's celebrated annual conference takes place in the Royal College of Physicians, Regents Park.
---
IHBC free MATE sessions - supporting accreditation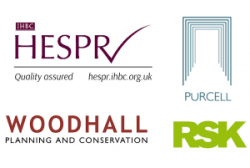 HESPR members' staff from Woodhall Conservation, Purcell and RSK take part in Membership Application Training Event sessions on the accreditation process.
---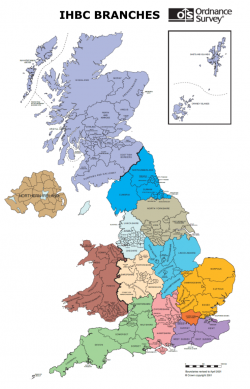 IHBC Branch & partner CPD & more, across the UK - our new NewsBlog resource lets you browse the wide range of CPD events on the IHBC Calendar and pass them on.
---
IHBC spotlights EPCs Call for Evidence – responses by 19 Oct 2018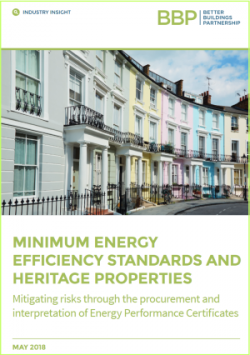 Responses needed to 'Call for Evidence on Energy Performance Certificates', while comments and copies of responses may be sent to [email protected]
---
IHBC CPD boost and checkup from DBW


Critical learning from DBW on 'Rights to light' using references such as the RICS Rights of light: Practical guidance for chartered surveyors in England and Wales.
---
IHBC Heritage from the doorstep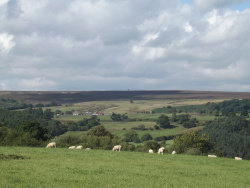 Cash boost helps preserve historic North York Moors monuments, reports The Darlington and Stockton Times.
---
IHBC CPD - Context article on lime and stone and reopening historic quarries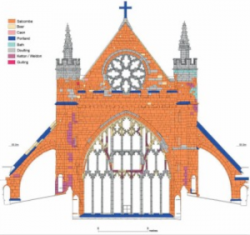 Even within environmentally sensitive areas planning permission is possible, as Emily Harper and Sue Penaluna explain in their article on the repair of Exeter Cathedral.
---
IHBC HESPR top pick from £250M+ costed work this week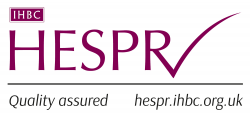 East Herts seeks regeneration developer for Bishop's Stortford site; closing 28/08,
contract values ranging from: £25M- £200M.
---
RTPI proposal for post-Brexit environmental watchdog fundamentally flawed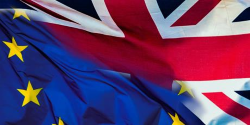 The Government's proposal for a post-Brexit environmental watchdog that only has jurisdiction for England is deeply flawed, says the RTPI.
---
World Heritage UK report out - Commercial Best Practice in World Heritage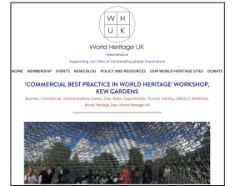 The report, following a meeting in March 2018, details the discussions and future actions and includes an appendix on visitor numbers and characteristics.
---
Planning Portal and Federation of Master Builders sign partnership agreement


The Memorandum of Understanding signals their intent to work more closely together for the benefit of their joint customers and members.
---
Scottish Planning Bill changes marks a point of no return for Scotland's heritage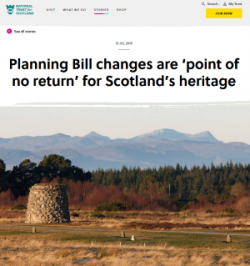 The National Trust for Scotland has called on the Scottish Government to save Scotland's heritage by overhauling the planning system.