Taylor Review - Sustainability of English Churches and Cathedrals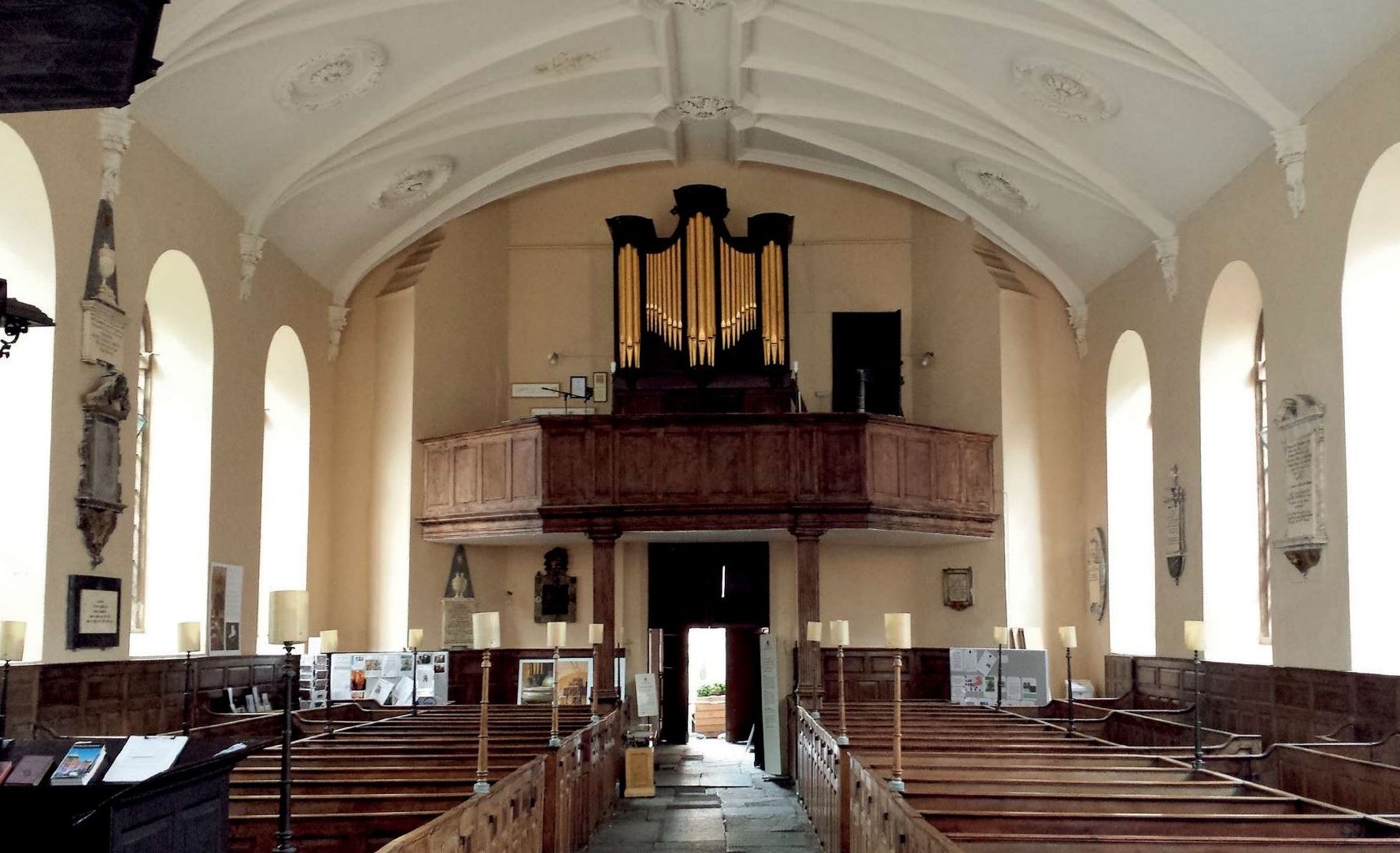 On 20 December 2017, an independent review was published calling for greater community use to give church buildings a sustainable future. The Taylor Review: Sustainability of English Churches and Cathedrals, published by the Department for Digital, Culture, Media & Sport (DCMS) recommends that churches should be opened for new and different uses to empower congregations and help value and care for the buildings.
Since 1999, £2.6 billion has been invested in repairs to churches and cathedrals and new build projects, with government and lottery sources funding £810 million of this. In total, 12,200 Church of England (CoE) churches are listed. The purpose of the review, instigated in 2016, was to investigate ways of maintaining CoE churches, potentially through different funding models. The review panel was chaired by Bernard Taylor and included representatives from the Church of England (CoE) as well as other heritage bodies.
The review highlights and encourages the way some buildings have been adapted to include uses such as cafes, playgroups and other community activities. It proposes creating a national network of Community Support Advisers to identify new means by which churches can be used more frequently by the local community and to maximise new funding options.
The panel found that, despite the hard work of volunteers from congregations, there was a lack of consistency in churches' ability to perform routine maintenance and repairs. They recommended creating a group of Fabric Support Officers who would have expertise in heritage buildings, ensuring churches have access to professional advice. In addition, they suggested churches develop annual minor repairs plans, so that more costly major repairs can be prevented through early action. Larger works should be planned and properly funded through a rolling ten-year major repairs plan.
Bernard Taylor, Chairman of the English Churches and Cathedrals Sustainability Review, said:
"Church buildings are an important and a much-loved part of our national heritage and form an integral part of our sense of identity and community. However, despite the hard work of many groups and volunteers around the country, they face complex problems of maintenance and repair, and are not always well used and supported.
"Increased use and helping communities in their broadest form to see the value and potential of the local church is the key to the church building becoming more self-sustaining and ultimately ensuring its long term survival. The solution must be local and there is no instant solution, but these recommendations represent the next steps towards a more sustainable future for these important buildings."
Heritage Minister John Glen said:
"This report has shown how valued these buildings are and how many thousands of volunteers work so hard on their upkeep. This review is an important first step to building a more sustainable future for thousands of church buildings across the country, and we will look at these recommendations carefully."
IHBC NewsBlog
IHBC's first Virtual School a Marked Success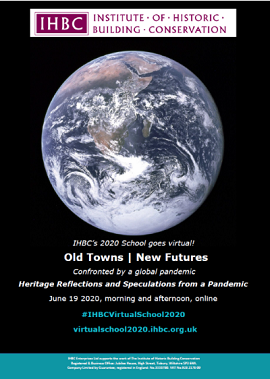 The first 'Virtual School' hosted by the IHBC was launched on 19 June with lead speakers covering pandemic-related topics shaping valued places over two sessions.
---
Two towers become one in Australian architectural first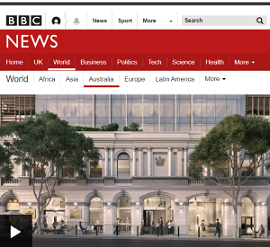 Two Brisbane skyscrapers are being stitched together to create a new 'green' building, the BBC has reported.
---
MPs are Asked for Views on £4bn Parliament Restoration Plan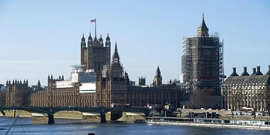 MPs and peers are being asked for their views on the planned restoration and renewal of the Houses of Parliament.
---
Ireland National Heritage Week: 15-23 August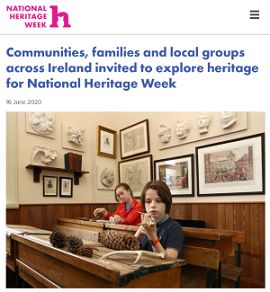 Plans are in place for a modified National Heritage Week for Ireland, which take into account ongoing restrictions on events and gatherings due to COVID-19.
---
Grimsby's historic Ice Factory thrown new survival lifeline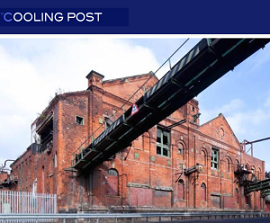 Opened in 1901, and derelict for the last 30 years, the Grimsby Ice Factory is the earliest and largest known surviving ice factory in the world. It still contains an array of historic ice making equipment including four J&E Hall ammonia compressors installed in 1931.
---
Risk Assessments and Contractual Impact from CIAT

A note on contractual obligations under the current COVID-19 pandemic has been issued by The Chartered Institute of Architectural Technologists(CIAT).
---
RTPI calls on government to issue planning guidance to prevent development delays

The Royal Town Planning Institute (RTPI) has called on the government to urgently issue planning guidance to prevent unnecessary delays to development from the pandemic.
---
How to Enjoy Heritage from Home, from the Heritage Fund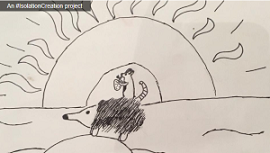 The Heritage Fund has put together a list of heritage-inspired activities to be done from home.
---
Listed Property Owners Club's Spring Checklist for Buildings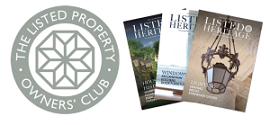 Spring is a good time to stand back and consider any building repairs that are required over the next 12 months, notes the LPOC, and regular inspection and maintenance is the key to keeping homes in good repair, as per its accessible step-by-step guidance.
---
Firefighters tackle blaze at converted Grade II listed former mill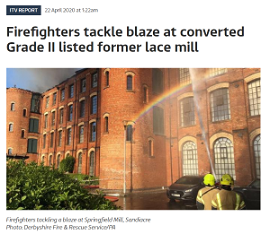 Derbyshire Fire and Rescue Service said "rapid and effective firefighting" had saved three quarters of the mill – which is now apartments.
---
Thieves take advantage of lockdown to steal lead from church roof in Halsham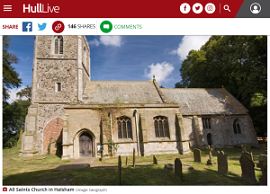 Police have appealed for witnesses after thieves stole lead from the roof of All Saints Church in Halsham near Hedon during the coronavirus lockdown.
---
IHBC's CPD Circular provides info on digital CPD opportunities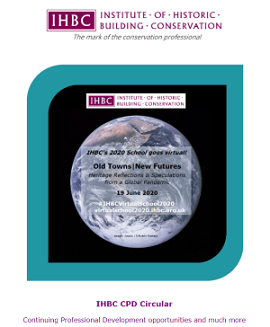 The regular newsletter showcases the IHBC's own Continuing Professional Development (CPD) content as well as online opportunities from 'IHBC Recognised CPD Providers' and other conservation related training and events.
---