Piscina
Piscina is a term derived from Latin meaning 'a reservoir of water'. It referrs to a small space, sometimes built into the wall of a church, located near the altar and used by priests for washing their hands or ceremonial objects, such as chalices and goblets. In Roman times, piscinas would be connected to an aqueduct but later would be simply connected to a nearby drain.
A piscina would typically comprise a shallow stone basin or sink with a drain hole at the bottom and could be built completely recessed into the wall or as a stone receptacle attached to the wall, sometimes with a small recess immediately behind it for storing small objects. In the latter case, the piscina would be supported by a stone pillar rising from the floor.
The earliest appearance piscinas make in the UK is from the middle of the 12th century and even then, their occurrence is rare. They became more prolific however after the 13th century and can usually be found in the chancel of most churches that have not been rebuilt.
In the UK, piscinas in churches from the Gothic period (Early English and Decorated) might sometimes sport two or three basins. They are usually found on the south side of the altar and usually on the south wall.
IHBC NewsBlog
Virtual Bradford will 'clone' the city to create navigable online world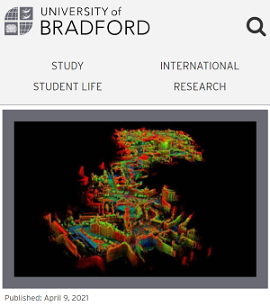 Work is underway on an ambitious project to virtually 'clone' Bradford city centre, as a 'Digital twin' will open the door to a 3D world with virtually endless possibilities.
---
Canal River Trust secures funding to create waterway roles for young people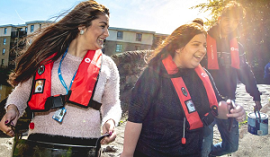 The support will create dozens of opportunities in heritage repair and construction and waterways management, funded by the Department for Work and Pensions.
---
2021 Building Conservation Directory published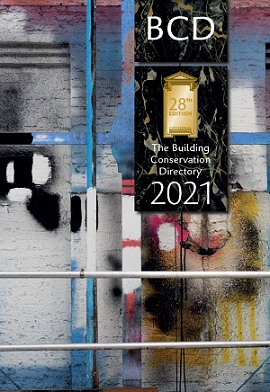 The 2021 edition of the Building Conservation Directory, also available online, has been published. Find skilled trades specialising in work to historic and traditional buildings.
---
BT dials up 'Adopt a Kiosk' scheme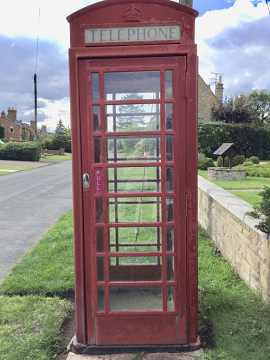 BT has revealed that almost 4,000 of its iconic red phone boxes across the UK are available for local communities to adopt for just £1.
---
Watch IHBC's webinar on 'Retrofit of Traditional Buildings'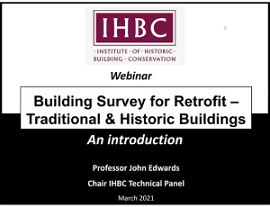 On 26 March the IHBC, led by Prof. John Edwards, hosted a free one-hour CPD webinar 'Introduction to Building Survey for Retrofit' for sector professionals.
---
Has the world left Europe behind?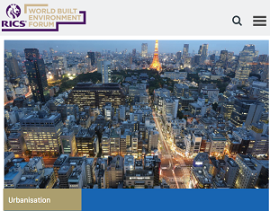 Greg Clark, writing an opinion piece for RICS, explores how good governance in cities pays dividends.
---
AHF on 'Transforming Places through Heritage'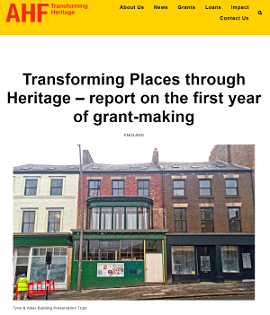 The Architectural Heritage Fund has issued a report on the first year of its 'Transforming Places Through Heritage' grants programme, funded by DCMS.
---
'Star Cities', Marvels of Renaissance Engineering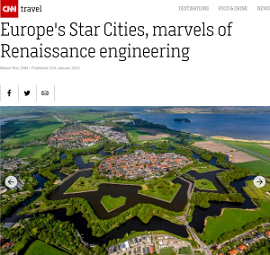 Europe's star cities are scattered all over Europe but their perfect geometrical beauty can only be fully admired when seen from above.
---
COTAC Releases Insight 1 series – The Need to Appreciate the Built Heritage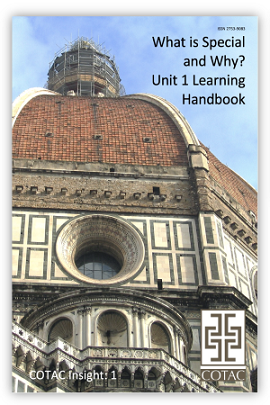 The freely available Insight 1 series targets a wide range of cohorts who wish to gain an appreciation of practical heritage conservation.
---
Palace of Westminster 'deteriorating faster than it can be fixed'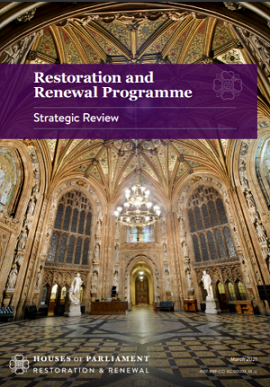 The restoration and renewal of the Palace of Westminster is of 'paramount importance' according to the recent strategic review.