Piscina
Piscina is a term derived from Latin meaning 'a reservoir of water'. It referrs to a small space, sometimes built into the wall of a church, located near the altar and used by priests for washing their hands or ceremonial objects, such as chalices and goblets. In Roman times, piscinas would be connected to an aqueduct but later would be simply connected to a nearby drain.
A piscina would typically comprise a shallow stone basin or sink with a drain hole at the bottom and could be built completely recessed into the wall or as a stone receptacle attached to the wall, sometimes with a small recess immediately behind it for storing small objects. In the latter case, the piscina would be supported by a stone pillar rising from the floor.
The earliest appearance piscinas make in the UK is from the middle of the 12th century and even then, their occurrence is rare. They became more prolific however after the 13th century and can usually be found in the chancel of most churches that have not been rebuilt.
In the UK, piscinas in churches from the Gothic period (Early English and Decorated) might sometimes sport two or three basins. They are usually found on the south side of the altar and usually on the south wall.
IHBC NewsBlog
Looking Ahead to IHBC's Brighton 2020 School – 'Old towns : New futures'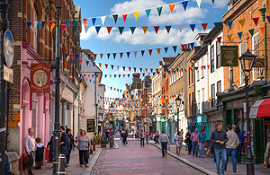 The Office for National Statistics (ONS) and Ordnance Survey (OS) have collaborated to identify high streets in Great Britain with new data survey analysis & interactive maps.
---
Dramatic pictures show structure lifted onto roof of Nottingham's 'most secret' building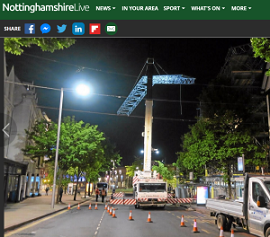 Dramatic pictures show the moment a huge temporary framework was added to one of Nottingham's most beautiful historic buildings, Bromley House.
---
Victorian Society kick starts 'Top 10 Most Endangered Buildings Campaign'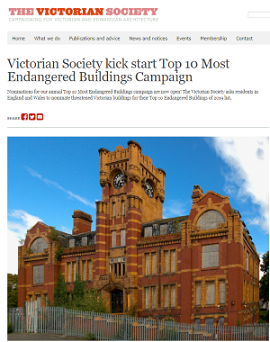 Nominations are now open, as the Victorian Society asks residents in England and Wales to nominate threatened Victorian buildings for their Top 10 Endangered Buildings of 2019.
---
'Building a safer future' – consultation on reform of the building safety regulatory system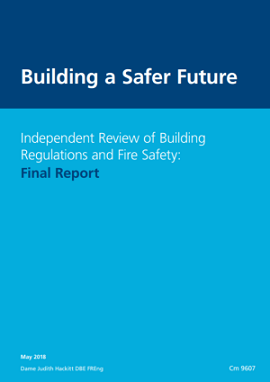 England's Ministry of Housing Communities and Local Government (MHCLG) seeks views on proposals for a radically new building and fire safety system.
---
Plastic road built on new housing development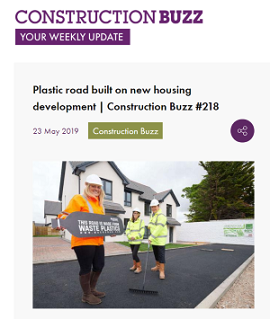 Springfield Properties has become the UK's first house builder to use waste plastic to build a road on a housing development.
---
Historic building that exported lace around the world restored to its former glory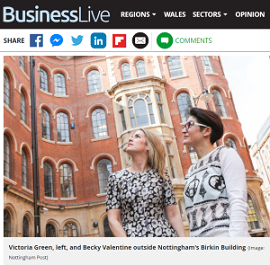 One of Nottingham's most cherished Victorian buildings, The Birkin Building designed by Thomas Chamber Hine in 1855 in Nottingham's Lace Market, has been restored.
---
Ramboll report finds clients underestimate economic value of sustainability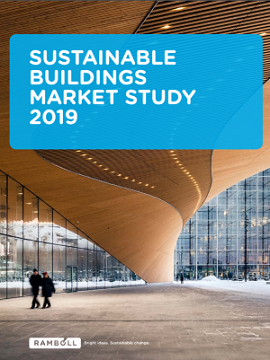 A recent Ramboll study indicates that rental yield and property values are underrated, as developers and investors underestimate the value of producing sustainable buildings.
---
England's 'HODs' celebrates 25th anniversary, from 13 to 22 September 2019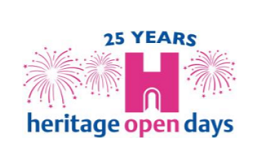 This year, England's Heritage Open Days (HODs) is celebrating its 25th anniversary with a raft of new initiatives and partners, focusing on this year's theme of 'People Power'.
---
---
---