Local Authority Conservation Services continue to decline
This article was created by The Institute of Historic Building Conservation (IHBC) and originally appeared in the IHBC NewsBlogs
---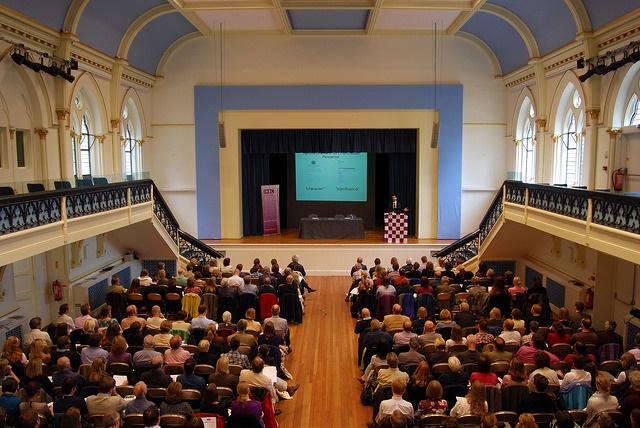 IHBC research, funded and published by Historic England, shows the nation's local authority conservation services have continued to suffer in what is now (2016) a decade of cuts, as conservation capacity reduced by a further 0.5% in the last year, with a shocking cumulative decline of 36% since 2006.
James Caird, IHBC Chair said: 'The continuing decline in local authority conservation staffing is disappointing. This is not least as it ignores substantial evidence that local conservation services are the best way - and best value - for LPAs to carry out their statutory duties under the Planning Acts as well as promoting heritage as a driver for urban and community renewal.'
'The IHBC is doing what we can to mitigate impacts that are otherwise outside our control. We collaborate sector-wide and in partnerships with like-minded bodies, such as the CIfA and the RTPI; offer national and local training; publish guidance, such as our Research and Guidance notes in our Toolbox, as well as offer advocacy resources, such as our 'Why Local Authorities need conservation skills' web site.'
IHBC President David McDonald, said: 'Our evidence, both statistically and anecdotally shows that local authorities are increasingly unable to cope with the pressure of applications and therefore not able to play a full part in meeting the government's planning objectives.'
IHBC Director Sean O'Reilly said: 'It is especially unfortunate too that much the same long-term, sorry story is also told by the parallel archaeology service data collected by ALGAO, in work also funded by Historic England, which shows a structurally damaging 13.5% fall in local authority archaeological specialists in the last year alone.'
Fiona Newton, who led the IHBC's role in the wider project, said: 'This Eighth Annual Report on Local Authority Staff Resources captures the dramatic impact of local government cutbacks on heritage management. Whilst the scale of the decline in conservation specialists has reduced to 0.5% in the last year, it still continues to fall each year and since 2006 the number of conservation specialists has fallen by 35.8%.'
'At the same time, in the last 12 months alone the number of planning application decisions increased by 3.6% and Listed Building Consent decisions increased by 0.62%. Whilst not the whole picture of the workload of conservation staff ,these increases illustrate the picture of rising workload and decreasing resources.'
For more recent background on conservation services see for example: Richard Bate in Context at http://ihbconline.co.uk/context/144/#33/z and the IHBC's website on LA skills at http://www.ihbc.org.uk/skills/england/index.html.
Download the Eighth report http://ihbc.org.uk/resources_head/SelectPapers/files/8LAresources.pdf
See more resources on our listing of papers at http://www.ihbc.org.uk/resources_head/SelectPapers/index.html and on our Toolbox at http://ihbconline.co.uk/toolbox/
Find out more
External References
IHBC NewsBlog
IHBC's first Virtual School a Marked Success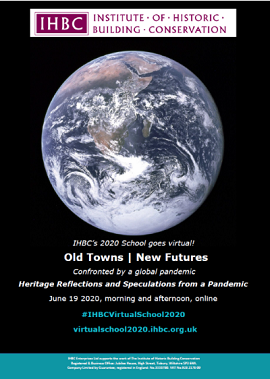 The first 'Virtual School' hosted by the IHBC was launched on 19 June with lead speakers covering pandemic-related topics shaping valued places over two sessions.
---
Ireland National Heritage Week: 15-23 August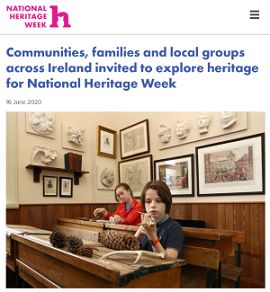 Plans are in place for a modified National Heritage Week for Ireland, which take into account ongoing restrictions on events and gatherings due to COVID-19.
---
Grimsby's historic Ice Factory thrown new survival lifeline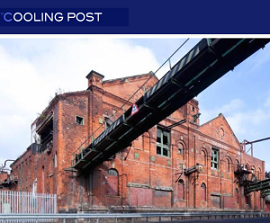 Opened in 1901, and derelict for the last 30 years, the Grimsby Ice Factory is the earliest and largest known surviving ice factory in the world. It still contains an array of historic ice making equipment including four J&E Hall ammonia compressors installed in 1931.
---
Risk Assessments and Contractual Impact from CIAT

A note on contractual obligations under the current COVID-19 pandemic has been issued by The Chartered Institute of Architectural Technologists(CIAT).
---
RTPI calls on government to issue planning guidance to prevent development delays

The Royal Town Planning Institute (RTPI) has called on the government to urgently issue planning guidance to prevent unnecessary delays to development from the pandemic.
---
How to Enjoy Heritage from Home, from the Heritage Fund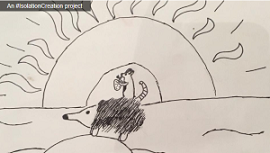 The Heritage Fund has put together a list of heritage-inspired activities to be done from home.
---
Listed Property Owners Club's Spring Checklist for Buildings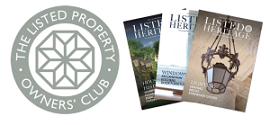 Spring is a good time to stand back and consider any building repairs that are required over the next 12 months, notes the LPOC, and regular inspection and maintenance is the key to keeping homes in good repair, as per its accessible step-by-step guidance.
---
Firefighters tackle blaze at converted Grade II listed former mill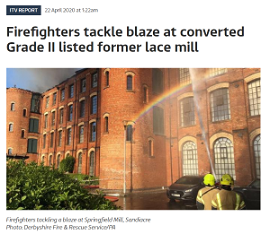 Derbyshire Fire and Rescue Service said "rapid and effective firefighting" had saved three quarters of the mill – which is now apartments.
---
Thieves take advantage of lockdown to steal lead from church roof in Halsham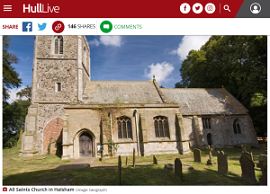 Police have appealed for witnesses after thieves stole lead from the roof of All Saints Church in Halsham near Hedon during the coronavirus lockdown.
---
IHBC's CPD Circular provides info on digital CPD opportunities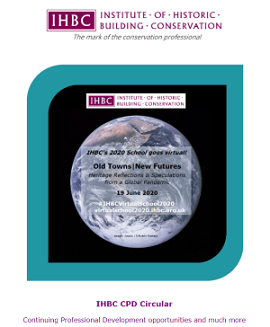 The regular newsletter showcases the IHBC's own Continuing Professional Development (CPD) content as well as online opportunities from 'IHBC Recognised CPD Providers' and other conservation related training and events.
---
Frank Lloyd Wright houses offer virtual tours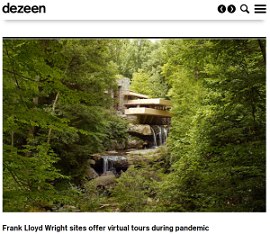 To make sure the public still has access to twelve of those famous works, #WrightVirtualVisits has been launched, which offers virtual tours of 12 iconic houses.
---
CIC's Coronavirus Digest review and survey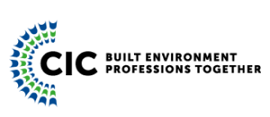 The Construction Industry Council's (CIC's) 'CIC Coronavirus Digest – Issue 8' surveys the latest government advice with updates from the construction industry.
---