Local Authority Conservation Services continue to decline
This article was created by The Institute of Historic Building Conservation (IHBC) and originally appeared in the IHBC NewsBlogs
---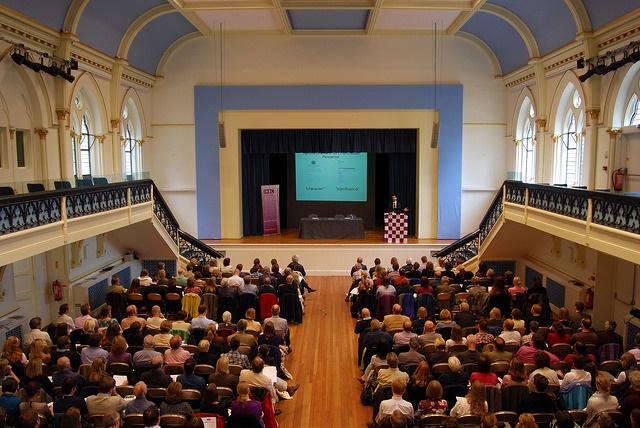 IHBC research, funded and published by Historic England, shows the nation's local authority conservation services have continued to suffer in what is now (2016) a decade of cuts, as conservation capacity reduced by a further 0.5% in the last year, with a shocking cumulative decline of 36% since 2006.
James Caird, IHBC Chair said: 'The continuing decline in local authority conservation staffing is disappointing. This is not least as it ignores substantial evidence that local conservation services are the best way - and best value - for LPAs to carry out their statutory duties under the Planning Acts as well as promoting heritage as a driver for urban and community renewal.'
'The IHBC is doing what we can to mitigate impacts that are otherwise outside our control. We collaborate sector-wide and in partnerships with like-minded bodies, such as the CIfA and the RTPI; offer national and local training; publish guidance, such as our Research and Guidance notes in our Toolbox, as well as offer advocacy resources, such as our 'Why Local Authorities need conservation skills' web site.'
IHBC President David McDonald, said: 'Our evidence, both statistically and anecdotally shows that local authorities are increasingly unable to cope with the pressure of applications and therefore not able to play a full part in meeting the government's planning objectives.'
IHBC Director Sean O'Reilly said: 'It is especially unfortunate too that much the same long-term, sorry story is also told by the parallel archaeology service data collected by ALGAO, in work also funded by Historic England, which shows a structurally damaging 13.5% fall in local authority archaeological specialists in the last year alone.'
Fiona Newton, who led the IHBC's role in the wider project, said: 'This Eighth Annual Report on Local Authority Staff Resources captures the dramatic impact of local government cutbacks on heritage management. Whilst the scale of the decline in conservation specialists has reduced to 0.5% in the last year, it still continues to fall each year and since 2006 the number of conservation specialists has fallen by 35.8%.'
'At the same time, in the last 12 months alone the number of planning application decisions increased by 3.6% and Listed Building Consent decisions increased by 0.62%. Whilst not the whole picture of the workload of conservation staff ,these increases illustrate the picture of rising workload and decreasing resources.'
For more recent background on conservation services see for example: Richard Bate in Context at http://ihbconline.co.uk/context/144/#33/z and the IHBC's website on LA skills at http://www.ihbc.org.uk/skills/england/index.html.
Download the Eighth report http://ihbc.org.uk/resources_head/SelectPapers/files/8LAresources.pdf
See more resources on our listing of papers at http://www.ihbc.org.uk/resources_head/SelectPapers/index.html and on our Toolbox at http://ihbconline.co.uk/toolbox/
Find out more
External References
IHBC NewsBlog
Historic Photographer of the Year 2020 Winners Announced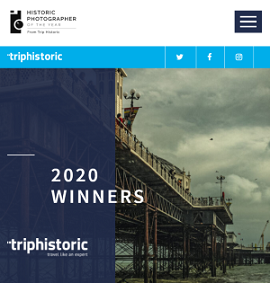 The awards showcase the very best historic places and cultural sites from across the globe.
---
IHBC Launches new 'Guidance Note' on Alterations to Listed Buildings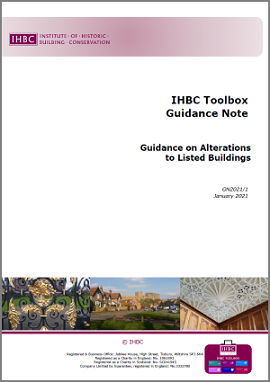 The IHBC's latest Toolbox Guidance Note, on 'Alterations to Listed Buildings' has been issued following UK-wide consultation.
---
Caithness Iron Age Stone Tower Conserved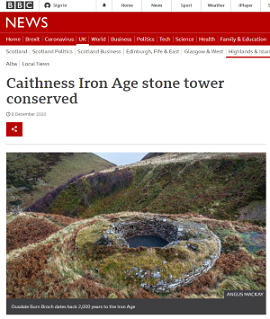 The ruins of Ousdale Burn Broch, north of Helmsdale in Caithness, had fallen into further disrepair over the past 130 years.
---
The American Air Museum at Duxford has been listed Grade II*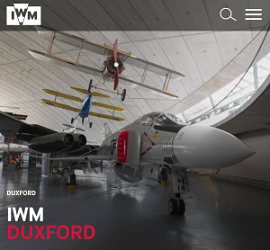 Europe's largest air museum and Britain's best-preserved Second World War airfield – has been included in Grade II* listing, even though technically too recent.
---
West Dean College wins Sussex Heritage Trust Award 2020 for Roof Restoration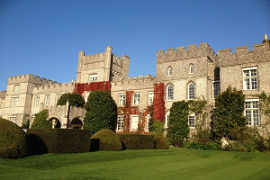 The College of Arts and Conservation has won the award for a for a project which provides or improves facilities for the community, including a £5.8M restoration of the College's 126-year-old roof.
---
Stowe North Hall & WMF: A Step Closer to Completion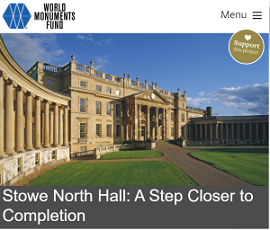 Completion of the restoration of Stowe House's North Hall, largely funded by World Monuments Fund (WMF), came a step closer this summer with the installation of a statue of Mercury opposite the imposing Laocoön group installed last year.
---
IHBC CREATIVE Conservation Fund launched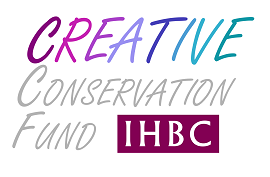 The CREATIVE Conservation Fund helps the IHBC generate and distribute funds exclusively to deserving causes in built and historic environment conservation.
---
The tunnel near Plymouth with a nuclear secret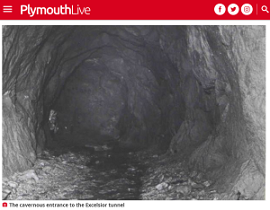 For years, there have been rumours whispered around Plymouth and Cornwall about so-called 'nuclear tunnels' that exist beneath the Tamar Valley.
---
141 bridges with 'very poor' rating remain open to avoid disruption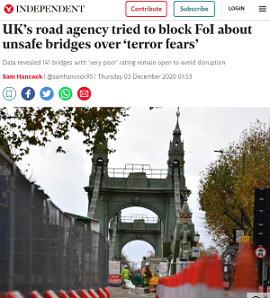 Just under half of England's busiest bridges are severely defected or damaged, but have remained open due to concerns about an influx of traffic should repairs be ordered, it has been revealed.
---
IHBC's new issue of 'Context' released, Oxford themed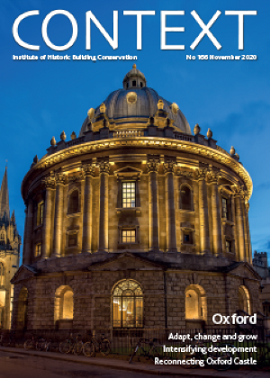 The issue focusses on the future of an historic city – Oxford – and includes an introduction by Layla Moran MP, Chair of the new APPG on Conservation, People and Places which has the IHBC as its Secretariat.
---