Local Authority Conservation Services continue to decline
This article was created by The Institute of Historic Building Conservation (IHBC) and originally appeared in the IHBC NewsBlogs
---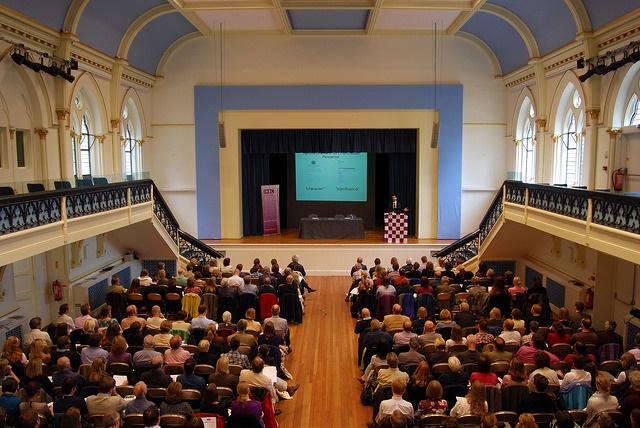 IHBC research, funded and published by Historic England, shows the nation's local authority conservation services have continued to suffer in what is now (2016) a decade of cuts, as conservation capacity reduced by a further 0.5% in the last year, with a shocking cumulative decline of 36% since 2006.
James Caird, IHBC Chair said: 'The continuing decline in local authority conservation staffing is disappointing. This is not least as it ignores substantial evidence that local conservation services are the best way - and best value - for LPAs to carry out their statutory duties under the Planning Acts as well as promoting heritage as a driver for urban and community renewal.'
'The IHBC is doing what we can to mitigate impacts that are otherwise outside our control. We collaborate sector-wide and in partnerships with like-minded bodies, such as the CIfA and the RTPI; offer national and local training; publish guidance, such as our Research and Guidance notes in our Toolbox, as well as offer advocacy resources, such as our 'Why Local Authorities need conservation skills' web site.'
IHBC President David McDonald, said: 'Our evidence, both statistically and anecdotally shows that local authorities are increasingly unable to cope with the pressure of applications and therefore not able to play a full part in meeting the government's planning objectives.'
IHBC Director Sean O'Reilly said: 'It is especially unfortunate too that much the same long-term, sorry story is also told by the parallel archaeology service data collected by ALGAO, in work also funded by Historic England, which shows a structurally damaging 13.5% fall in local authority archaeological specialists in the last year alone.'
Fiona Newton, who led the IHBC's role in the wider project, said: 'This Eighth Annual Report on Local Authority Staff Resources captures the dramatic impact of local government cutbacks on heritage management. Whilst the scale of the decline in conservation specialists has reduced to 0.5% in the last year, it still continues to fall each year and since 2006 the number of conservation specialists has fallen by 35.8%.'
'At the same time, in the last 12 months alone the number of planning application decisions increased by 3.6% and Listed Building Consent decisions increased by 0.62%. Whilst not the whole picture of the workload of conservation staff ,these increases illustrate the picture of rising workload and decreasing resources.'
For more recent background on conservation services see for example: Richard Bate in Context at http://ihbconline.co.uk/context/144/#33/z and the IHBC's website on LA skills at http://www.ihbc.org.uk/skills/england/index.html.
Download the Eighth report http://ihbc.org.uk/resources_head/SelectPapers/files/8LAresources.pdf
See more resources on our listing of papers at http://www.ihbc.org.uk/resources_head/SelectPapers/index.html and on our Toolbox at http://ihbconline.co.uk/toolbox/
External References
IHBC NewsBlog
IHBC extends private sector support for applicants
Free IHBC CPD 'MATE's (Membership Application Training Events) update, for a CgMS audience who welcomed the pilot as '… an excellent, bespoke seminar.….'
---
IHBC welcomes new research on Local Planning Authority Urban Design services
Research by a team at UCL Bartlett School of Planning, supported by the Urban Design Group confirms that England's housing delivery is threatened by design skills shortage.
---
Scottish Civic Trust launches IHBC supported Annual Conference on 27 November
The conference celebrates both 50 years of conservation areas and the 50th anniversary of the Trust, with reduced rates offered to IHBC members attending in Glasgow on 27/11.
---
IHBC HESPR's top pick from £600,000 of costed work this week
IHBC's heritage business listing, HESPR, highlights a call through ChurchCare for an accredited architect for a quinquennial inspection of a Leicestershire church - closes 27/10.
---
IHBC CPD boost - mimetic architecture scandal with bribery and corruption
DBW features US Teapot Dome Service Station and its scandal-struck background, the Teapot Dome Scandal of 1921-22 which involved bribery and corruption.
---
Work on Cardiff Coal Exchange examined to see if it goes beyond planning consent
Wales online reports that Cardiff council is examining whether the Coal Exchange developer is carrying out work without planning consent.
---
RTPI World Town Planning Day 8 Nov 2017 - Schools Competition
The competition to mark World Town Planning day and its theme - 'How would you make your local place more inclusive resilient and sustainable?, closes on 8/11.
---
Impact of Brexit and local authority role to be examined by Commons Select Committee
Calls relating to the 'Brexit and Local Government' inquiry into which powers currently held by the EU could be transferred to town halls after the UK's exit closes on 14/11.
---
Bolton Beehive Mills demolition plan to go ahead as Government cancels planning inquiry
The Beehive Mills, in Great Lever, Grade II Listed, will be demolished sooner than expected after a Government inquiry into plans to build homes on the site was cancelled.
---
Blackpool piers placed on WMF heritage watch list
Blackpool's 3 piers - including the GII listed North Pier - have been put on the 2018 'at risk' list due to the threats from the effects of climate change and changing tourism.