IHBC welcomes Heritage Protection Reform Proposals
This article was created by The Institute of Historic Building Conservation (IHBC). It was originally appeared in the IHBC NewsBlogs
---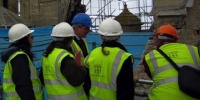 The IHBC has welcomed the Historic Environment Forum (HEF) consultation on 'Heritage Protection Reform Proposals' for England, which the institute has been contributing to for some time 'without prejudice', and with the consultation to close on 19 September [2016].
Mike Brown, immediate past chair of the IHBC comments, 'I have been closely involved in developing these proposals over the last two years on behalf of HEF, working with a wide range of sector interests and Historic England. We have kept close contact with DCLG and DCMS so that the ideas developed are the ones with most potential within government.'
'From the start our concern has been, 'how can we address the resourcing shortfall in conservation capacity within Local Planning Authorities given that no new money is likely to be made available' and 'How can we best protect heritage in these straightened times?'.
'I can't say I agree 100% with every idea put forward, but much of it is common-sense. The more radical ideas, perhaps reflect our times and the urgent need for a more imaginative approach. Of course, those ideas will need detailing and careful monitoring to ensure they work and do not lead to unexpected outcomes.'
'HEF ran two workshops on the outline ideas last October, one in London and one in Birmingham were they were well-received. We have now developed them in more detail and want to test the water, this time with a broader base of heritage interests and individuals. Given there is a new government there is, perhaps, a new opportunity to influence Ministers. I encourage members to look at the proposals with an open mind and feed into the IHBC's response your thoughts and any alternatives.'
The HEF writes:
The Historic Environment Forum (HEF), the high-level sectoral committee, has been concerned for many years by the continuing reduction in heritage and planning resourcing in local authorities. In 2014 HEF set up a working group, the Historic Environment Protection Reform Group, to address these problems and devise solutions. HEF consulted key heritage stakeholders on 15 proposed reforms in October 2015. These proposals have now been worked up in more detail, and HEF is seeking further input from stakeholders in this summer 2016 consultation.
The Historic Environment Forum welcomes all responses to this consultation. Everyone is encouraged to answer the general question (Question 12), but HEF would particularly welcome responses on the more specific questions which precede it.
Responses should be sent to The Heritage Alliance acting as the Secretariat for HEF to [email protected]
For further information see the Heritage Alliance -http://www.theheritagealliance.org.uk/historic-environment-forum/
Find out more
---
External references
IHBC Jobs etc – see: http://ihbconline.co.uk/jobsetc/
IHBC NewsBlogs see: http://ihbconline.co.uk/newsachive
IHBC NewsBlog
IHBC's first Virtual School a Marked Success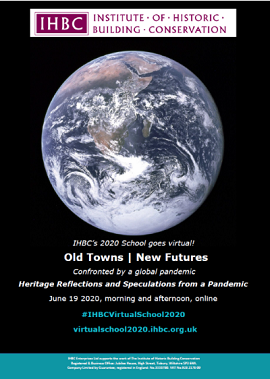 The first 'Virtual School' hosted by the IHBC was launched on 19 June with lead speakers covering pandemic-related topics shaping valued places over two sessions.
---
Ireland National Heritage Week: 15-23 August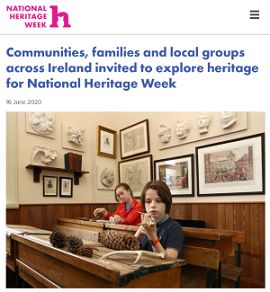 Plans are in place for a modified National Heritage Week for Ireland, which take into account ongoing restrictions on events and gatherings due to COVID-19.
---
Grimsby's historic Ice Factory thrown new survival lifeline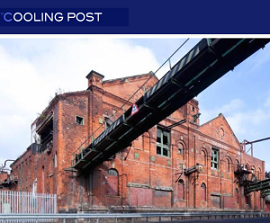 Opened in 1901, and derelict for the last 30 years, the Grimsby Ice Factory is the earliest and largest known surviving ice factory in the world. It still contains an array of historic ice making equipment including four J&E Hall ammonia compressors installed in 1931.
---
Risk Assessments and Contractual Impact from CIAT

A note on contractual obligations under the current COVID-19 pandemic has been issued by The Chartered Institute of Architectural Technologists(CIAT).
---
RTPI calls on government to issue planning guidance to prevent development delays

The Royal Town Planning Institute (RTPI) has called on the government to urgently issue planning guidance to prevent unnecessary delays to development from the pandemic.
---
How to Enjoy Heritage from Home, from the Heritage Fund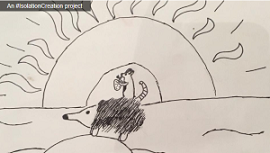 The Heritage Fund has put together a list of heritage-inspired activities to be done from home.
---
Listed Property Owners Club's Spring Checklist for Buildings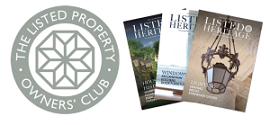 Spring is a good time to stand back and consider any building repairs that are required over the next 12 months, notes the LPOC, and regular inspection and maintenance is the key to keeping homes in good repair, as per its accessible step-by-step guidance.
---
Firefighters tackle blaze at converted Grade II listed former mill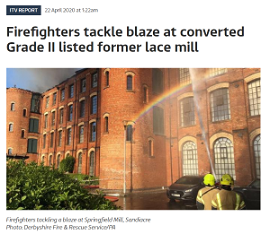 Derbyshire Fire and Rescue Service said "rapid and effective firefighting" had saved three quarters of the mill – which is now apartments.
---
Thieves take advantage of lockdown to steal lead from church roof in Halsham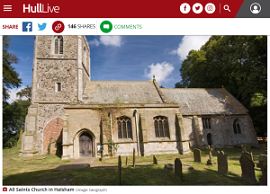 Police have appealed for witnesses after thieves stole lead from the roof of All Saints Church in Halsham near Hedon during the coronavirus lockdown.
---
IHBC's CPD Circular provides info on digital CPD opportunities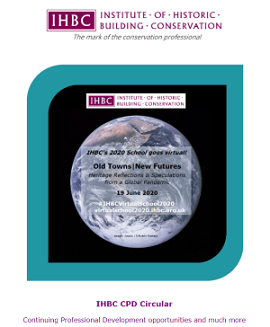 The regular newsletter showcases the IHBC's own Continuing Professional Development (CPD) content as well as online opportunities from 'IHBC Recognised CPD Providers' and other conservation related training and events.
---
Frank Lloyd Wright houses offer virtual tours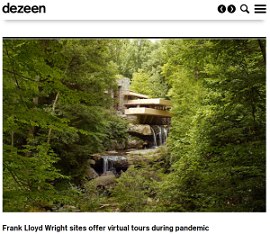 To make sure the public still has access to twelve of those famous works, #WrightVirtualVisits has been launched, which offers virtual tours of 12 iconic houses.
---
CIC's Coronavirus Digest review and survey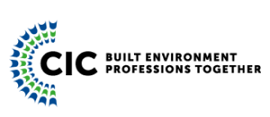 The Construction Industry Council's (CIC's) 'CIC Coronavirus Digest – Issue 8' surveys the latest government advice with updates from the construction industry.
---