IHBC welcomes Heritage Protection Reform Proposals
This article was created by The Institute of Historic Building Conservation (IHBC). It was originally appeared in the IHBC NewsBlogs
---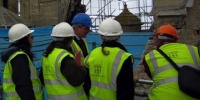 The IHBC has welcomed the Historic Environment Forum (HEF) consultation on 'Heritage Protection Reform Proposals' for England, which the institute has been contributing to for some time 'without prejudice', and with the consultation to close on 19 September [2016].
Mike Brown, immediate past chair of the IHBC comments, 'I have been closely involved in developing these proposals over the last two years on behalf of HEF, working with a wide range of sector interests and Historic England. We have kept close contact with DCLG and DCMS so that the ideas developed are the ones with most potential within government.'
'From the start our concern has been, 'how can we address the resourcing shortfall in conservation capacity within Local Planning Authorities given that no new money is likely to be made available' and 'How can we best protect heritage in these straightened times?'.
'I can't say I agree 100% with every idea put forward, but much of it is common-sense. The more radical ideas, perhaps reflect our times and the urgent need for a more imaginative approach. Of course, those ideas will need detailing and careful monitoring to ensure they work and do not lead to unexpected outcomes.'
'HEF ran two workshops on the outline ideas last October, one in London and one in Birmingham were they were well-received. We have now developed them in more detail and want to test the water, this time with a broader base of heritage interests and individuals. Given there is a new government there is, perhaps, a new opportunity to influence Ministers. I encourage members to look at the proposals with an open mind and feed into the IHBC's response your thoughts and any alternatives.'
The HEF writes:
The Historic Environment Forum (HEF), the high-level sectoral committee, has been concerned for many years by the continuing reduction in heritage and planning resourcing in local authorities. In 2014 HEF set up a working group, the Historic Environment Protection Reform Group, to address these problems and devise solutions. HEF consulted key heritage stakeholders on 15 proposed reforms in October 2015. These proposals have now been worked up in more detail, and HEF is seeking further input from stakeholders in this summer 2016 consultation.
The Historic Environment Forum welcomes all responses to this consultation. Everyone is encouraged to answer the general question (Question 12), but HEF would particularly welcome responses on the more specific questions which precede it.
Responses should be sent to The Heritage Alliance acting as the Secretariat for HEF to uk [email protected]uk
For further information see the Heritage Alliance -http://www.theheritagealliance.org.uk/historic-environment-forum/
Find out more
---
External references
IHBC Jobs etc – see: http://ihbconline.co.uk/jobsetc/
IHBC NewsBlogs see: http://ihbconline.co.uk/newsachive
IHBC NewsBlog
Denmark's 300-year-old homes of the future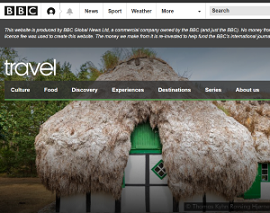 On Læsø, houses are thatched with thick, heavy bundles of silvery seaweed that have the potential to be a contemporary building material around the world.
---
Upcoming Heritage Open Days to feature in-person and online events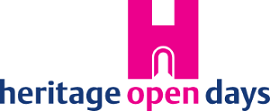 For the first time in its history, England's largest festival of heritage and culture will feature online events as well as in-person activities. Heritage Open Days (HODs) returns in September, thanks to support from players of People's Postcode Lottery.
---
RSA report 'Heritage for inclusive growth' published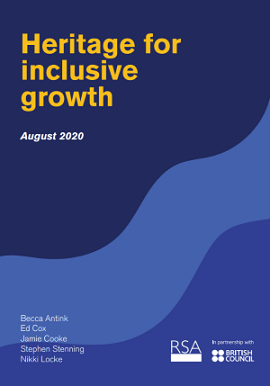 The Royal Society for the encouragement of Arts, Manufactures and Commerce (RSA) shows the scale of the 'missed opportunity' if we continue to separate heritage policymaking and economic policymaking.
---
UKGBC creating new 'Policy Playbook' covering retrofit of the existing housing stock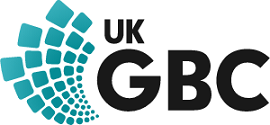 The resource format has proved to be a successful way of providing guidance for local authorities on crucial policy topics.
---
Over-engineered buildings nullify the green benefits, from pbctoday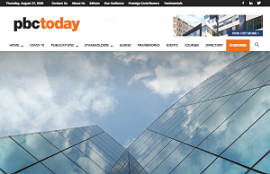 Insight into the smart ways to design building services to ensure they perform as designed without being over-engineered
---
World's oldest operational vehicular suspension bridge receives restoration funding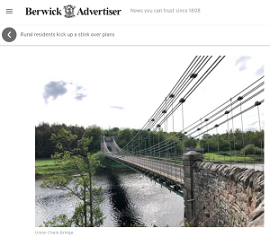 Historic England (HE) has awarded £250,000 towards the restoration of the Union Chain Bridge, built in 1820, spanning the River Tweed near Berwick.
---
'Restoration' and 'Repair': what's the difference?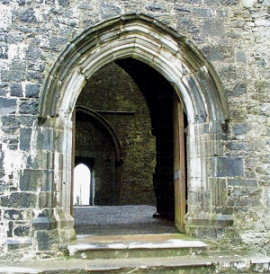 One of Ireland's most distinguished architectural historians explores the differences between 'restoration' and 'repair' and Conservation ethics in issue 163 of CONTEXT.
---
Don't demolish old buildings, urge architects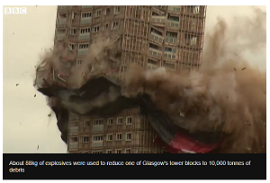 Architects say buildings should be protected – to fight climate change, reports the BBC on recent evidence given to the Commons Environmental Audit Committee (EAC).
---
IHBC's latest issue of CONTEXT explores issues with Damp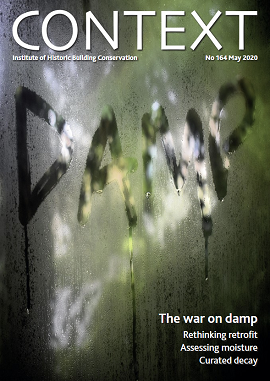 It includes articles on Rethinking Retrofit to not waste carbon and not damage buildings, Assessing Moisture in porous building materials, conserving the Burns Monument using lime grout and injection mortars, Curated Decay, and more.
---
New Online Course in "Energy Efficiency Measures for Older and Traditional Buildings"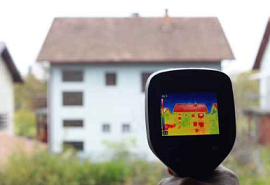 Welsh company The Environment Study Centre (ESC) has released a new online course for professionals seeking a qualification in dealing with the retrofitting of older and traditional buildings.
---