IHBC warn government on retrofitting older homes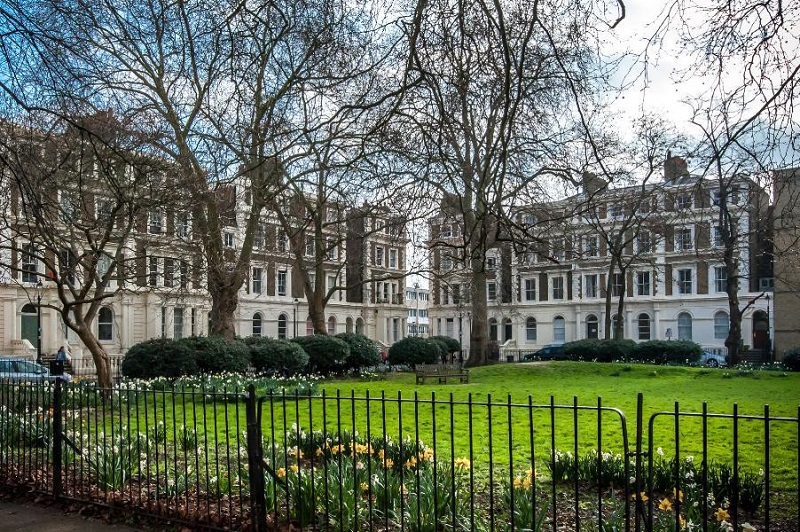 In November 2017, the Institute of Historic Building Conservation (IHBC), along with several leading heritage organisations and client bodies, wrote to the government to highlight the way 'flawed' energy efficiency policy is leading to mis-treatments in traditional buildings.
Advised and led for the IHBC by 'Green' Panel Chair John Preston, the IHBC has joined together with other bodies - including the Church of England and the National Trust - to write to the Government to explain that the one-size-fits-all approach to energy efficiency fails to recognise the unique nature of heritage properties.
John Preston said:
"This collective letter and release is from a group of heritage bodies with a critical mass which should make Government sit up and take notice. Anything others can do to spread the word will only help.
"This initiative complements the technical evidence gathered by IHBC, SPAB, HE, HES, STBA and NT, and takes the issues raised to a much higher public and political level. This is a crucial step in arguing for radical changes to Government approaches to retrofit specifically, and to counter the damaging impacts of deregulation in terms of both unavailability of advice, and the damage and waste arising from uncoordinated and inappropriate measures.
"Pending a response from Ministers to the letter, a further crucial test will be the (delayed) publication of the Government's response to December 2016's consultation on SAP and RdSAP, on which EPCs and the whole basis of the Government's approach to retrofit depend. This response may be published by 20 November if it is not delayed again. Watch this space!"
IHBC Chair – and co-signatory of the letter – James Caird said:
"We share the Government's concern on climate change and agree that energy efficiency is central to tackling it but there are substantial flaws in the policy which left unaddressed have the potential to damage homes, cause disruption in the property market and fail to achieve the Government's energy efficiency objectives.
"Older buildings are an important part of our national heritage and are highly sought after for their character. It would be a tragedy for the Government to put them at risk with an overly simplistic approach to energy efficiency.
"Together we want to encourage better investment in housing to achieve warmer, more efficient homes, but this is undermined when property owners do not have faith in the information found in energy performance certificates."
Signatories are:
Church of England.
Sustainable Traditional Buildings Alliance (STBA).
Society for Protection of Ancient Buildings (SPAB).
Historic Houses Association (HHA).
Joint Committee of the National Amenity Societies (JCNAS).
Country Land and Business Association (CLA).
---
This article was originally published here by IHBC on 10th Nov 2017.
--Institute of Historic Building Conservation
IHBC NewsBlog
IHBC update on MATE - Membership Application Training Events
Kate Kendall, lead on our Membership Application Training Events, offers her update on progress in supporting applications for conservation accreditation.
---
IHBC welcomes HE Conservation Principles update consultation - closes 2 Feb 2018
Historic England's Conservation Principles, offers guidance on its approach to its own research and advice on designation, planning and conservation.
---
IHBC welcomes update of environment website for Scotland
Scotland's environment newly launched website reflects how technology, design and user needs are constantly evolving as has their website since its creation in 2009.
---
Icon launches next five-year strategy - 2017-21
Institute of Conservation's (Icon's) next five-year strategy 2017-21 has been launched.
---
£1Million restoration boost from Europe for Rothesay Pavilion
More than £1 Million of European funding for the restoration of Rothesay Pavilion will help create new jobs, according to Economy Secretary Keith Brown.
---
London landmark Admiralty Arch to become luxury Waldorf Astoria hotel
Admiralty Arch, designed by Sir Aston Webb (completed in 1912) as part of the Queen Victoria memorial scheme, is being transformed into a luxury hotel, apartments and club.
---
Radical plans unveiled to pedestrianise Oxford Street
Radical plans to pedestrianise London's Oxford Street have been unveiled in a move intended to address air quality concerns and lessen problems of overcrowding in London.
---
Post Trauma Recovery and Reconstruction for World Heritage Cultural Properties
ICOMOS is pleased to share the 'ICOMOS Guidance on Post Trauma Recovery and Reconstruction for World Heritage Cultural Properties document.'
---
2017 Senior Managers' Risk Report from Zurich Municipal – the role of the public sector
The Report examines changing attitudes about the role of the public sector in an era of austerity with commentator noting: 'The danger is if councils lose their moral purpose'.
---
£450m development at Ayrshire leisure and tourism complex at Loudoun Castle
Developer behind Belfast's Titanic Quarter is in talks re a major role in the leisure, tourism and residential development planned for SW Scotland creating a possible 1,000 jobs.