Ash deafening
Ash deafening, or 'pugging' (occasionally mistakenly referred to as 'deadening') was traditionally used in the construction of buildings in Scotland to provide sound insulation in timber separating floors (floors designed to restrict the passage of sound between the spaces above and below the floor). It is commonly found in Georgian, Victorian, traditional tenement and four-in-a-block dwellings built before 1919. After 1930 separating floor constructions tended to become lighter, using 'quilt' insulating materials such as mineral wool instead.
Deafening generally comprises 70mm of ash and small stones from builder's rubble. This usually rests on timber boards referred to as 'deafening boards' above a suspended ceiling. Two common configurations are illustrated below.

As well as acoustic insulation, deafening and deafening boards can also help stiffen a floor.
Problems or poor performance of deafening can be caused by lack of cover between joists and walls, or where deafening has been removed or moved during alterations to buildings. Water leaks can also wash deafening into the ceiling or wall constructions, and can damage plaster.
Ash deafening can now be difficult to source, and alternatives such as graded stone chips, dry sand or other crushed dense materials may be used instead. If sand or other fine particles are used, a lining sheet may be required to prevent particles falling between the deafening boards. Ash deafening typically has a mass of around 70 to 80 kg/m2, and so a structural engineer should be consulted before insertion.
[edit]
External references
Featured articles and news
IHBC welcomes launch of CIOB's construction Academy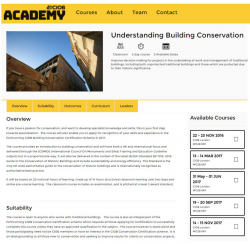 The IHBC has welcomed the launch of a new training academy aimed at enhancing excellence and boosting productivity and notably including a conservation remit.

---
IHBC update - voluntary Chair sought for Canal and River Trust Heritage Advisory Group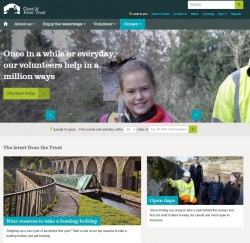 The IHBC has been advised that Sir Neil Cossons, the present Chair will be retiring this year and the Trust is seeking a new voluntary Chair to lead the group.

---
Context CPD boost: Ruchill Hospital water tower restoration challenge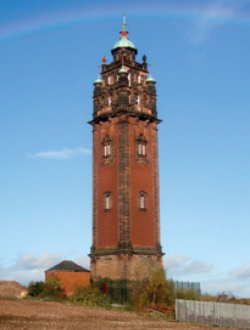 Ian Andrew outlines the challenge to structural engineers in stabilising and repairing the severely decayed, Category A listed, tower in Glasgow.

---
The Architectural Heritage Fund publishes Annual Report
The report highlights grants of £375k for UK projects and progress on its projects and reform programme, which aims to reduce costs and strengthen its governance.
---
WSP Parsons Brinckerhoff appointed to Parliament's Northern Estate Programme
The consultancy will be working on the refurbishment and development of a number of significant historic buildings at the House of Commons.
---
Heritage Opinion - cities pay the price of austerity by selling their heritage
Across the country, architectural gems are being bought by developers to help cash-strapped local authorities, according to the Guardian.
---
National BIM Survey 2017 opens
The seventh annual BIM survey is now open to comments on the introduction of the Government's 2016 BIM mandate.