Repointing masonry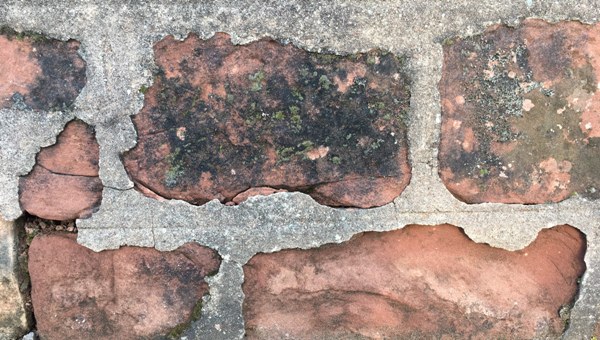 Repointing is a construction technique used in the maintenance of masonry structures. The 'pointing' is the external, i.e. visible, edge of mortar joints between masonry units which are typically 10 mm-wide.
When masonry structures are first constructed, mortar is applied as a thick paste which sets hard as it cures, creating a tight seal between bricks and blocks to prevent air and moisture entering into the construction. It can compensate for variations in brick or bock size to produce an aesthetically-pleasing and structurally-sound construction. However, generally, mortar is structurally weaker than the blocks or bricks it bonds, creating a sacrificial layer that is more easily repaired than defects would be in the bricks or blocks themselves.
As a result, mortar joints can decay over time, due to weathering, frost damage, and so on. When this happens, repointing is undertaken to renew them.
Pointing on older buildings was often made of lime mortar which, compared to harder cement pointing typically used today, may feel soft or powdery, but this does not mean that it needs to be repointed. Only where joints are badly eroded such that voids have formed which are at risk of rainwater and ice making them progressively worse, will they need repointing. In this case it is important that a similar mortar is used, to prevent erosion of the masonry itself (see the image at the top of the page and see: Lime mortar for more information).
Masonry structures in exposed locations tend to be at more risk of weathering than in other locations. Due to variances in exposure, it may only be small patches of masonry that require repointing as opposed to the whole structure. Regardless of the extent of the repointing, it is important that it should resemble the original (both in type, texture, surface profile and colour) as closely as possible, as otherwise the newer pointing can clash with the old.
The process of repointing begins with preparation of the masonry by raking out the defective mortar to a depth of at least 20 mm. The joint should then be dampened with a fine water spray before fresh mortar is applied to the back of the joint using a pointing tool. The type of mortar to be used should be slightly weaker than that of the surrounding masonry; usually (but not always) a 4:1 sand/cement mix. For softer masonry (such as some sandstones), a 'weaker' lime mortar can be used.
For more information see: Mortar.
Mortar can applied slightly protruding from flush face of the masonry until it begins to harden and then any excess can be scraped off. The profile of the mortar joint (pointing) can be varied depending on exposure or to create a specific visual effect. The most common profiles are; flush (rag joint), bucket handle, weather struck, weather struck and cut, and recessed.
IHBC NewsBlog
Ireland's Our Rural Future: support for LA purchase of vacant and derelict buildings for community use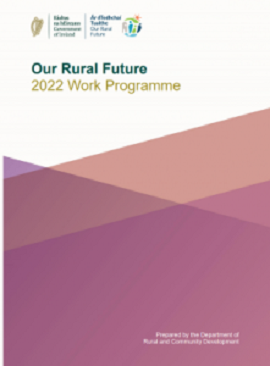 Ireland's Minister for Rural and Community Development, Heather Humphreys, announced a new funding stream to support Local Authorities (LAs) to purchase vacant buildings that could be converted and developed for community use.
---
BBC: Eleven Historic English pubs recognised for their interiors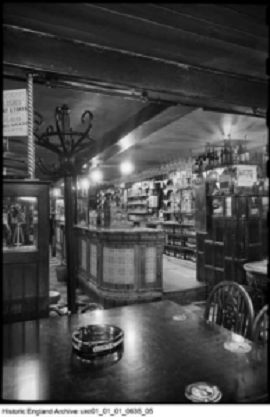 Eleven pubs across England have been recognised for their historic or unusual interiors, as they have been listed, upgraded or relisted.
---
HEF's Heritage Sector Resilience Plan launched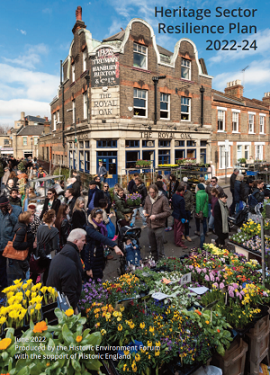 The Heritage Sector Resilience Plan, developed by the Historic Environment Forum (HEF) with the support of Historic England, has been launched.
---
Common Commitment to all Ireland's heritage – North South Agreement on Vernacular Heritage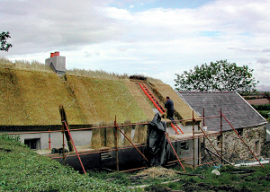 An 'All-Island' commitment to Ireland's vernacular heritage has been established with the signing of the North South Agreement on Vernacular Heritage, supporting traditional buildings etc.
---
Bristol Harbourside landmark Canons House gets GII listing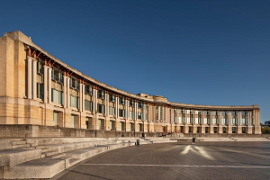 Canons House, a landmark building on Bristol Harbourside, has been awarded Grade II (GII) listed status having been built as a regional headquarters for Lloyds Bank between 1988 and 1991 (Arup)
---
BRE/BEIS project to modernise home energy rating scheme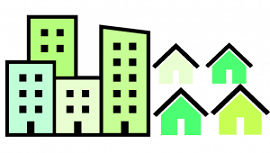 The Building Research Establishment (BRE) has announced a new project with the Department for Business, Energy and Industrial Strategy (BEIS) to improve and modernise the home energy rating scheme used to measure the energy and environmental performance of UK homes.
---
Interdisciplinary IHBC accreditation recognised by CSCS for PQP Cards

Sector lead the Construction Skills Certification Scheme (CSCS) has recognised the IHBC's professional accreditation and support (CPD etc.) in awarding its PQP (Professionally Qualified Person) cards.
---
Unearthing the history of Gloucester's 'the Fleece' Hotel starts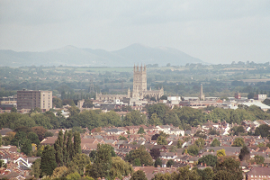 Work to repair a fire-hit medieval hotel in Gloucester is underway as crews have started work to strip back some of the modern trappings and reveal the historic framework.
---
European Heritage Heads Forum statement on Ukraine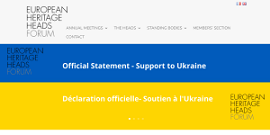 The Secretariat to the European Heritage Heads Forum has has coordinated its declaration of solidarity and support for Ukraine's cultural heritage institutions.
---
Welcome to #IHBC25 – 25 years since we turned professional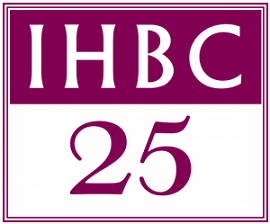 2022 will see the IHBC mark a quarter of a century since our incorporation as a professional body supporting and accrediting built and historic environment conservation specialists. We're kick-starting it by inviting your ideas on how to mark this special year!