Repointing masonry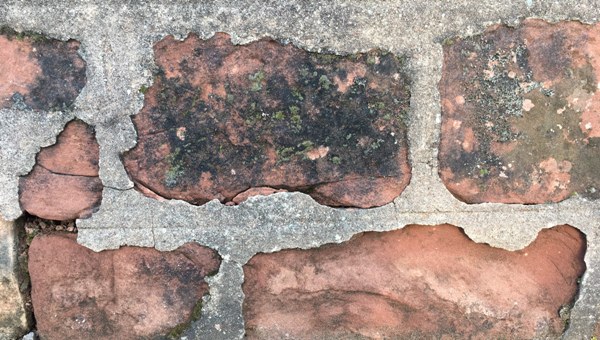 Repointing is a construction technique used in the maintenance of masonry structures. The 'pointing' is the external, i.e. visible, edge of mortar joints between masonry units which are typically 10 mm-wide.
When masonry structures are first constructed, mortar is applied as a thick paste which sets hard as it cures, creating a tight seal between bricks and blocks to prevent air and moisture entering into the construction. It can compensate for variations in brick or bock size to produce an aesthetically-pleasing and structurally-sound construction. However, generally, mortar is structurally weaker than the blocks or bricks it bonds, creating a sacrificial layer that is more easily repaired than defects would be in the bricks or blocks themselves.
As a result, mortar joints can decay over time, due to weathering, frost damage, and so on. When this happens, repointing is undertaken to renew them.
Pointing on older buildings was often made of lime mortar which, compared to harder cement pointing typically used today, may feel soft or powdery, but this does not mean that it needs to be repointed. Only where joints are badly eroded such that voids have formed which are at risk of rainwater and ice making them progressively worse, will they need repointing. In this case it is important that a similar mortar is used, to prevent erosion of the masonry itself (see the image at the top of the page and see: Lime mortar for more information).
Masonry structures in exposed locations tend to be at more risk of weathering than in other locations. Due to variances in exposure, it may only be small patches of masonry that require repointing as opposed to the whole structure. Regardless of the extent of the repointing, it is important that it should resemble the original (both in type, texture, surface profile and colour) as closely as possible, as otherwise the newer pointing can clash with the old.
The process of repointing begins with preparation of the masonry by raking out the defective mortar to a depth of at least 20 mm. The joint should then be dampened with a fine water spray before fresh mortar is applied to the back of the joint using a pointing tool. The type of mortar to be used should be slightly weaker than that of the surrounding masonry; usually (but not always) a 4:1 sand/cement mix. For softer masonry (such as some sandstones), a 'weaker' lime mortar can be used.
For more information see: Mortar.
Mortar can applied slightly protruding from flush face of the masonry until it begins to harden and then any excess can be scraped off. The profile of the mortar joint (pointing) can be varied depending on exposure or to create a specific visual effect. The most common profiles are; flush (rag joint), bucket handle, weather struck, weather struck and cut, and recessed.
IHBC NewsBlog
Canal River Trust secures funding to create waterway roles for young people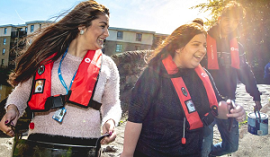 The support will create dozens of opportunities in heritage repair and construction and waterways management, funded by the Department for Work and Pensions.
---
2021 Building Conservation Directory published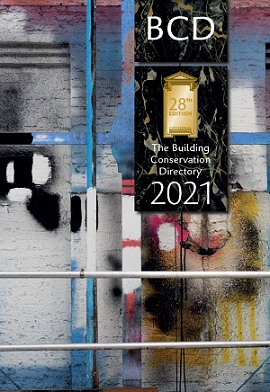 The 2021 edition of the Building Conservation Directory, also available online, has been published. Find skilled trades specialising in work to historic and traditional buildings.
---
BT dials up 'Adopt a Kiosk' scheme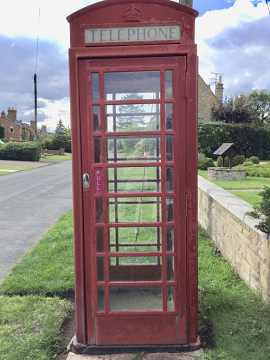 BT has revealed that almost 4,000 of its iconic red phone boxes across the UK are available for local communities to adopt for just £1.
---
Watch IHBC's webinar on 'Retrofit of Traditional Buildings'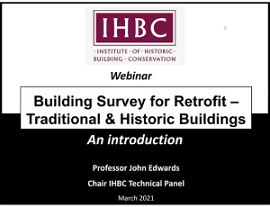 On 26 March the IHBC, led by Prof. John Edwards, hosted a free one-hour CPD webinar 'Introduction to Building Survey for Retrofit' for sector professionals.
---
Has the world left Europe behind?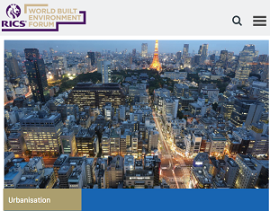 Greg Clark, writing an opinion piece for RICS, explores how good governance in cities pays dividends.
---
AHF on 'Transforming Places through Heritage'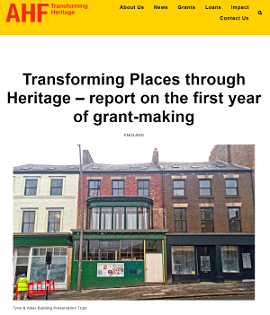 The Architectural Heritage Fund has issued a report on the first year of its 'Transforming Places Through Heritage' grants programme, funded by DCMS.
---
'Star Cities', Marvels of Renaissance Engineering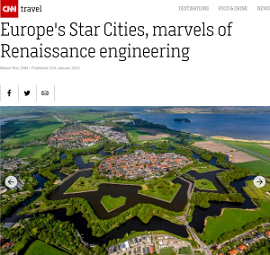 Europe's star cities are scattered all over Europe but their perfect geometrical beauty can only be fully admired when seen from above.
---
COTAC Releases Insight 1 series – The Need to Appreciate the Built Heritage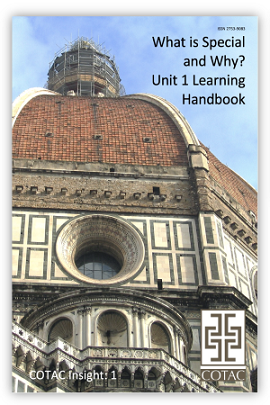 The freely available Insight 1 series targets a wide range of cohorts who wish to gain an appreciation of practical heritage conservation.
---
Palace of Westminster 'deteriorating faster than it can be fixed'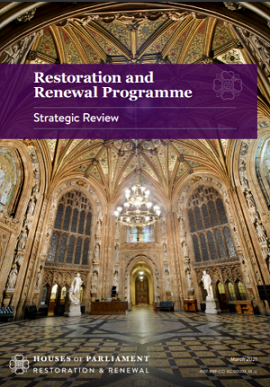 The restoration and renewal of the Palace of Westminster is of 'paramount importance' according to the recent strategic review.
---
Find Webinars and other Events pertaining to Heritage Conservation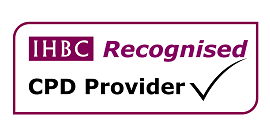 The IHBC's monthly CPD Circular showcases upcoming Events, Awards, Placements, Bursaries & Scholarships, Calls for Papers and more from across the UK and beyond.