Repointing masonry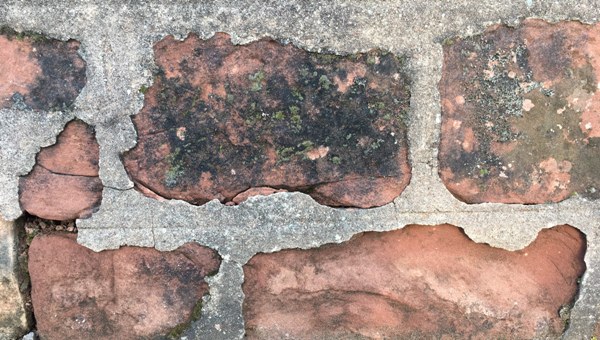 Repointing is a construction technique used in the maintenance of masonry structures. The 'pointing' is the external, i.e. visible, edge of mortar joints between masonry units which are typically 10 mm-wide.
When masonry structures are first constructed, mortar is applied as a thick paste which sets hard as it cures, creating a tight seal between bricks and blocks to prevent air and moisture entering into the construction. It can compensate for variations in brick or bock size to produce an aesthetically-pleasing and structurally-sound construction. However, generally, mortar is structurally weaker than the blocks or bricks it bonds, creating a sacrificial layer that is more easily repaired than defects would be in the bricks or blocks themselves.
As a result, mortar joints can decay over time, due to weathering, frost damage, and so on. When this happens, repointing is undertaken to renew them.
Pointing on older buildings was often made of lime mortar which, compared to harder cement pointing typically used today, may feel soft or powdery, but this does not mean that it needs to be repointed. Only where joints are badly eroded such that voids have formed which are at risk of rainwater and ice making them progressively worse, will they need repointing. In this case it is important that a similar mortar is used, to prevent erosion of the masonry itself (see the image at the top of the page and see: Lime mortar for more information).
Masonry structures in exposed locations tend to be at more risk of weathering than in other locations. Due to variances in exposure, it may only be small patches of masonry that require repointing as opposed to the whole structure. Regardless of the extent of the repointing, it is important that it should resemble the original (both in type, texture, surface profile and colour) as closely as possible, as otherwise the newer pointing can clash with the old.
The process of repointing begins with preparation of the masonry by raking out the defective mortar to a depth of at least 20 mm. The joint should then be dampened with a fine water spray before fresh mortar is applied to the back of the joint using a pointing tool. The type of mortar to be used should be slightly weaker than that of the surrounding masonry; usually (but not always) a 4:1 sand/cement mix. For softer masonry (such as some sandstones), a 'weaker' lime mortar can be used.
For more information see: Mortar.
Mortar can applied slightly protruding from flush face of the masonry until it begins to harden and then any excess can be scraped off. The profile of the mortar joint (pointing) can be varied depending on exposure or to create a specific visual effect. The most common profiles are; flush (rag joint), bucket handle, weather struck, weather struck and cut, and recessed.
IHBC NewsBlog
IHBC's first Virtual School a Marked Success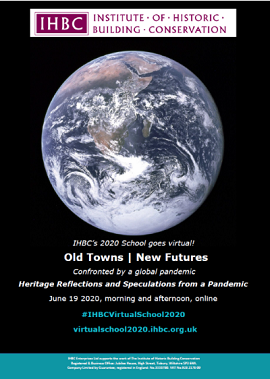 The first 'Virtual School' hosted by the IHBC was launched on 19 June with lead speakers covering pandemic-related topics shaping valued places over two sessions.
---
Take a Tour of Scotland in 3D, courtesy of HES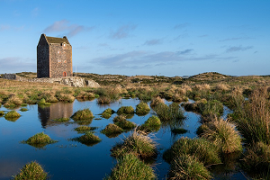 Anyone can immerse themselves in Scotland's history from home by exploring the interactive 3D models of towers, tombs, brochs and standing stones from Historic Environment Scotland (HES).
---
Two towers become one in Australian architectural first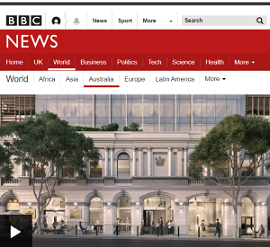 Two Brisbane skyscrapers are being stitched together to create a new 'green' building, the BBC has reported.
---
MPs are Asked for Views on £4bn Parliament Restoration Plan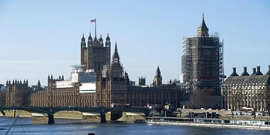 MPs and peers are being asked for their views on the planned restoration and renewal of the Houses of Parliament.
---
Ireland National Heritage Week: 15-23 August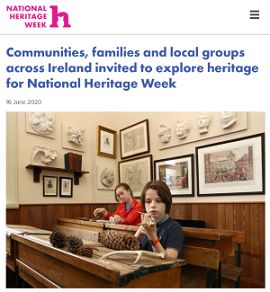 Plans are in place for a modified National Heritage Week for Ireland, which take into account ongoing restrictions on events and gatherings due to COVID-19.
---
Grimsby's historic Ice Factory thrown new survival lifeline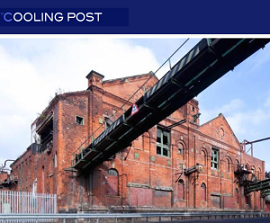 Opened in 1901, and derelict for the last 30 years, the Grimsby Ice Factory is the earliest and largest known surviving ice factory in the world. It still contains an array of historic ice making equipment including four J&E Hall ammonia compressors installed in 1931.
---
Risk Assessments and Contractual Impact from CIAT

A note on contractual obligations under the current COVID-19 pandemic has been issued by The Chartered Institute of Architectural Technologists(CIAT).
---
RTPI calls on government to issue planning guidance to prevent development delays

The Royal Town Planning Institute (RTPI) has called on the government to urgently issue planning guidance to prevent unnecessary delays to development from the pandemic.
---
How to Enjoy Heritage from Home, from the Heritage Fund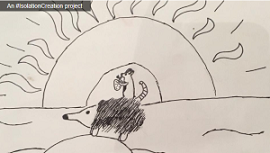 The Heritage Fund has put together a list of heritage-inspired activities to be done from home.
---
Listed Property Owners Club's Spring Checklist for Buildings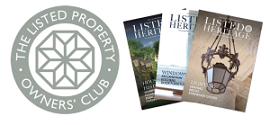 Spring is a good time to stand back and consider any building repairs that are required over the next 12 months, notes the LPOC, and regular inspection and maintenance is the key to keeping homes in good repair, as per its accessible step-by-step guidance.
---
Firefighters tackle blaze at converted Grade II listed former mill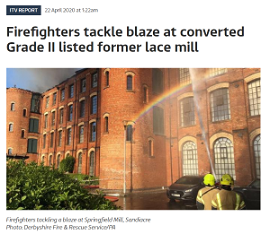 Derbyshire Fire and Rescue Service said "rapid and effective firefighting" had saved three quarters of the mill – which is now apartments.
---
Thieves take advantage of lockdown to steal lead from church roof in Halsham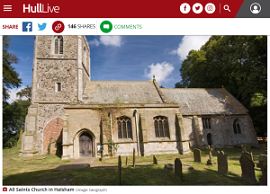 Police have appealed for witnesses after thieves stole lead from the roof of All Saints Church in Halsham near Hedon during the coronavirus lockdown.
---