Nuclear Dawn mural, Brixton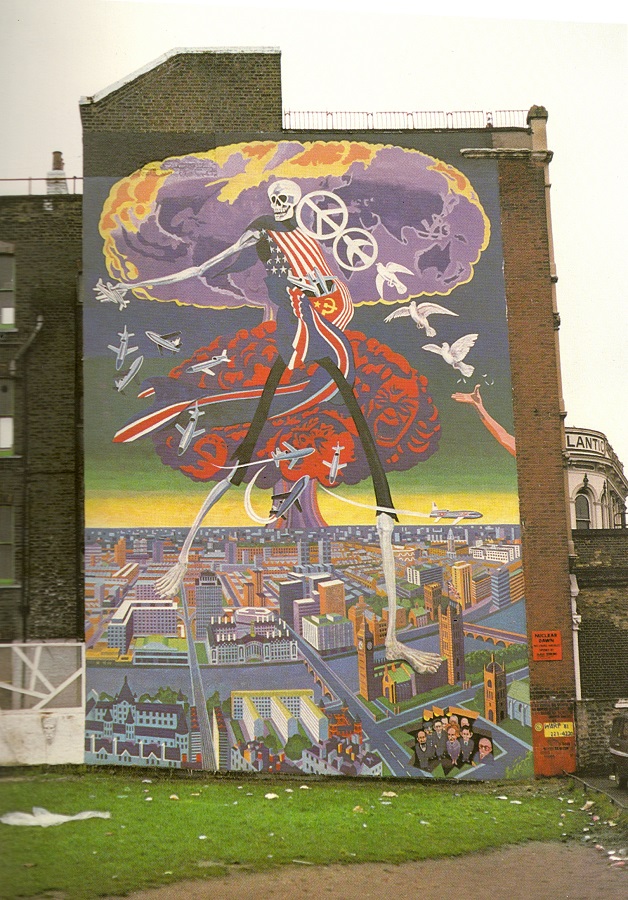 [Original mural in 1981. Courtesy of London Mural Preservation Society]
Nuclear Dawn is the title of a foreboding mural on the wall of a Victorian-era building in Brixton, South London. Painted in 1981, the artwork provides a visceral representation of a time of escalating international tensions, when a nuclear strike felt a real possibility.
Once a troubled area of London, gentrification has transformed Brixton into a hipster destination to rival Shoreditch or Camden. Hidden behind trees on the other side of Coldharbour Lane from the thriving Brixton Village indoor market, few notice the landmark that is now languishing in a worsening state of deterioration and vandalism.
Indeed, locals are increasingly anxious that a proposed redevelopment of the derelict building could spell the end for one of London's most striking murals.
The mural was painted by Brian Barnes with the help of Dale McCrea and twenty other residents of the Carlton Mansions; at the time, a thriving co-operative housing community. It was funded by the Arts Council, the Gulbenkian Foundation, the Greater London Arts Association, and a £2,000 grant from Lambeth Council's Inner City Partnership Fund.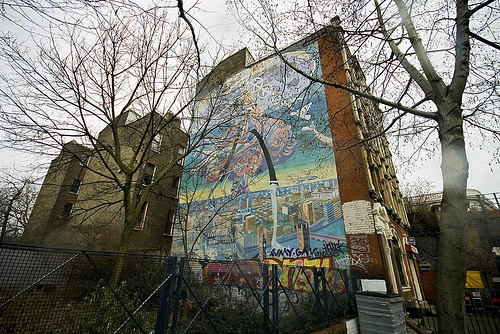 Measuring 25 sq. m, the artwork depicts a huge Grim Reaper-esque skeleton standing over London as a nuclear mushroom cloud erupts behind. The skeleton is adorned with the flags of nuclear weapon nations. One hand drops bombs over Brixton, where a miniature version of the mural can be seen.
Over the figure's shoulder flies a white dove merging into the Campaign for Nuclear Disarmament (CND) logo. Below the figure, in bunkers beneath the Houses of Parliament, are a handful of world leaders including then-Prime Minister Margaret Thatcher, then-US President Ronald Reagan, and Prince Charles.
Over the years, natural deterioration – through weather and the encroachment of ivy – and the increasing amount of graffiti, has left the mural in a state from which it may not be recoverable. A substantial piece of vandalism committed in March 2017, has almost completely obscured the London landscape in the bottom half of the mural.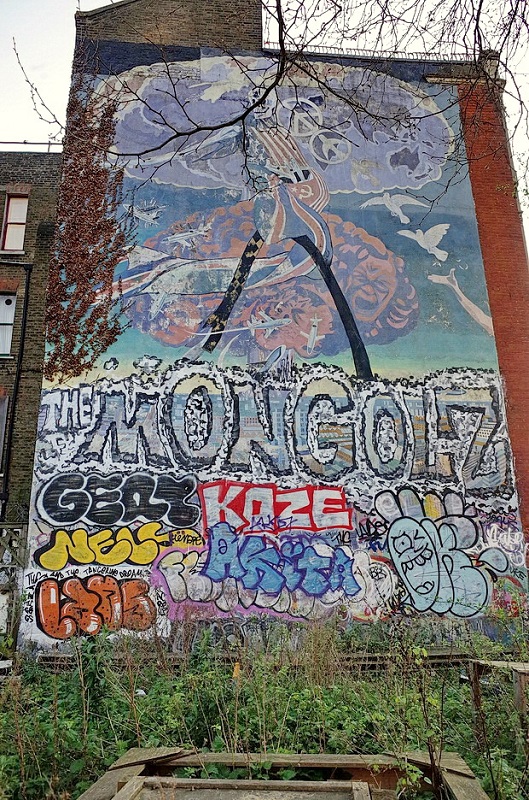 [Mural in 2017.]
The London Mural Preservation Society (LMPS) has been monitoring the condition of the mural over recent years and have expressed their alarm over its future, particularly since Carlton Mansions was earmarked for a major redevelopment in 2014, following the eviction of the building's residents.
The redevelopment scheme includes the neighbouring Somerleyton Road and will see the relocation of Ovalhouse - a fully-accessible, fit for purpose, and sustainable modern theatre. The wider project will comprise nearly 300 new homes, community and health facilities, a shop, social enterprise and training opportunities for young people.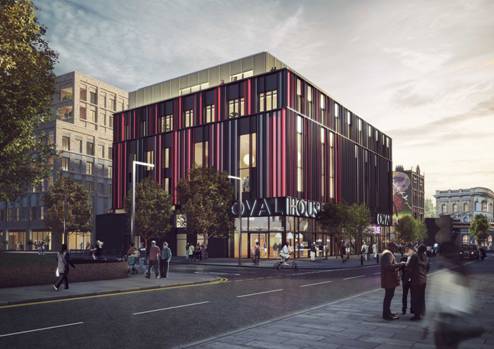 [Proposed redevelopment. Image © Ovalhouse]
Although the proposed plans for the new theatre include the restoration of the mural, the LMPS and others have expressed their fears that those behind the development will not hesitate to have it permanently removed should the opportunity arise.
The editor of local newspaper Brixton Buzz told Designing Buildings Wiki; "Gentrification has already seen Brixton lose much of its unique character so it's important that this mural is preserved. There's talk of getting the artwork restored through crowdfunding but there seems little point until the building's future is secured."
In response to an inquiry from Designing Buildings Wiki regarding the project's intentions for the mural, Deborah Bestwick, Director, OvalHouse said; "The theatre has been designed to leave a public space in front of the mural, and that the protection and preservation of the mural is within the brief that has been put out by Lambeth to procure the contractor to build the theatre and refurbish Carlton Mansions. Once the contractor is known we will talk to them about how to move forwards."
Without any assurance in writing, LMPS have organised a petition to demonstrate the support for the mural's restoration as a local landmark and powerful piece of community and political history. As of July 2017, the petition has attracted nearly 1,300 signatures. You can sign the petition here.
[edit]
Find out more
IHBC NewsBlog
Looking Ahead to IHBC's Brighton 2020 School – 'Old towns : New futures'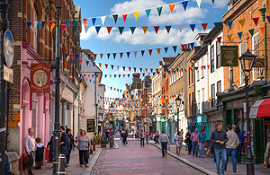 The Office for National Statistics (ONS) and Ordnance Survey (OS) have collaborated to identify high streets in Great Britain with new data survey analysis & interactive maps.
---
Dramatic pictures show structure lifted onto roof of Nottingham's 'most secret' building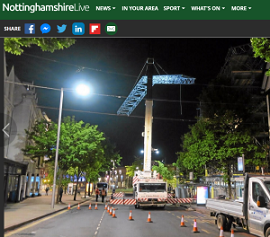 Dramatic pictures show the moment a huge temporary framework was added to one of Nottingham's most beautiful historic buildings, Bromley House.
---
Victorian Society kick starts 'Top 10 Most Endangered Buildings Campaign'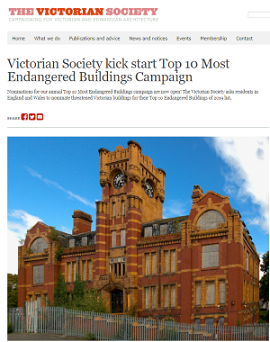 Nominations are now open, as the Victorian Society asks residents in England and Wales to nominate threatened Victorian buildings for their Top 10 Endangered Buildings of 2019.
---
'Building a safer future' – consultation on reform of the building safety regulatory system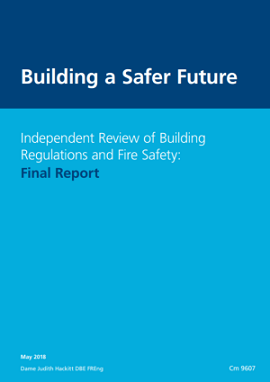 England's Ministry of Housing Communities and Local Government (MHCLG) seeks views on proposals for a radically new building and fire safety system.
---
Plastic road built on new housing development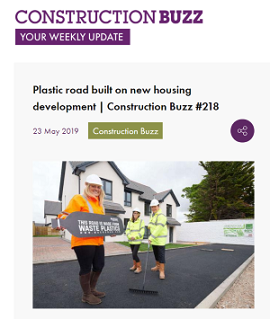 Springfield Properties has become the UK's first house builder to use waste plastic to build a road on a housing development.
---
Historic building that exported lace around the world restored to its former glory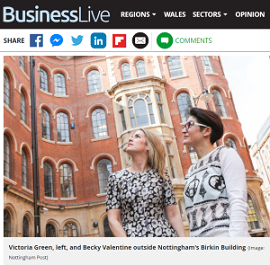 One of Nottingham's most cherished Victorian buildings, The Birkin Building designed by Thomas Chamber Hine in 1855 in Nottingham's Lace Market, has been restored.
---
Ramboll report finds clients underestimate economic value of sustainability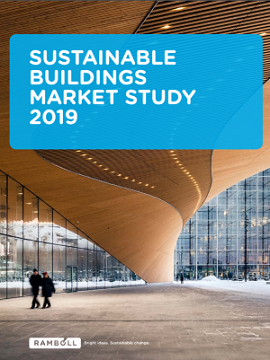 A recent Ramboll study indicates that rental yield and property values are underrated, as developers and investors underestimate the value of producing sustainable buildings.
---
England's 'HODs' celebrates 25th anniversary, from 13 to 22 September 2019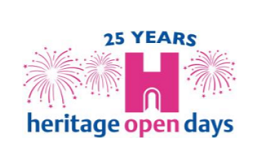 This year, England's Heritage Open Days (HODs) is celebrating its 25th anniversary with a raft of new initiatives and partners, focusing on this year's theme of 'People Power'.
---
---
---