Living Buildings. Architectural Conservation: philosophy, principles and practice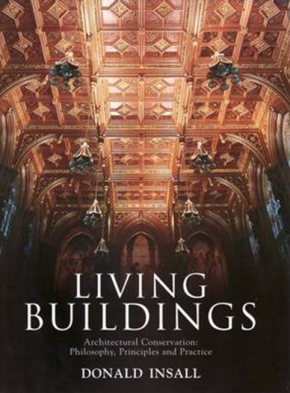 Living Buildings. Architectural Conservation: philosophy, principles and practice, Donald Insall, Images Publishing, first published 2008, reprint 2018, 272 pages, 66 black & white and 565 colour illustrations.
---
Sir Donald Insall is an internationally renowned pioneer of architectural conservation. The updating and reprinting of Living Buildings in 2018 was a celebration of his 60 years of conservation practice, a few years earlier than the anniversary of the Venice Charter. The reader is conducted through the book by Insall's voice telling captivating stories about befriending old buildings.
After a summary of his professional journey, Insall devotes 20 pages to explaining that buildings are alive, highlighting examples of phases and changes that a building goes through during its lifespan. Then he outlines the methodology of organising the conservation project. The philosophy and principles of conservation are fleshed out by illustrated examples of actual projects. This is a great guide for students and practitioners of architectural conservation. It includes practical tips, such as the rationale for organising the report. 'For order and consistency, we like to work from the general to the particular, and from fact to opinion. In this way, detail falls within its broader framework, both in historical sequence and in terms of spatial layout.'
The philosophy and principles of conservation are further explained by defining, by means of case studies, 10 degrees of intervention that buildings may be subjected to, emphasising that every building is unique. The first and least intrusive degree is the 'day-to-day building care' at the bottom of the ladder, while at the top are 'new buildings in context' and 'conservation in changing historic areas', with different degrees of intervention in between. An example of the day-to-day building care is the programme of systematic and continuous major repairs, which was developed for Trinity College, Cambridge. Accordingly, work continued in the different buildings and parts of the college without a break since the early 1970s.
An example of 'conservation in a changing historic area' is the pilot scheme that was developed for the Bridgegate area in the historic city of Chester, including renewal, replacement and integrating new buildings with old ones. Different degrees of intervention are illustrated by interesting examples, varying in scale and nature of buildings, areas and cities as well as different conservation issues. This part is concluded by a chapter making the point that many degrees of interventions may be applied within the same building according to different situations, values and issues. The rationale is illustrated by the post-fire restoration at Windsor Castle.
'Living Buildings' is philosophy of conservation without long-winded arguments. It advocates principles of conservation, distilling 50 years of conservation practice. The book is generously illustrated by crisp photographs, explanatory drawings and sketches, with some fabulous hand-drawn axonometrics. The text is full of wise words of advice on approaches, methods and techniques for understanding historic buildings, and finding out their defects and addressing them, while keeping in mind the needs of their owners.
---
This article originally appeared as 'Friend of old buildings' in IHBC's Context 164 (Page 52), published by The Institute of Historic Building Conservation in March 2020. It was written by Hossam Mahdy, international freelance consultant on the conservation of built heritage.
--Institute of Historic Building Conservation
IHBC NewsBlog
IHBC's latest issue of CONTEXT explores issues with Damp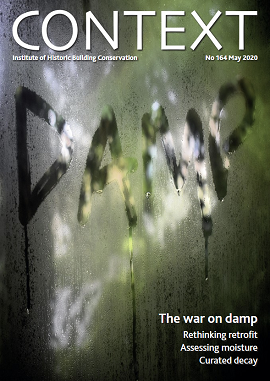 It includes articles on Rethinking Retrofit to not waste carbon and not damage buildings, Assessing Moisture in porous building materials, conserving the Burns Monument using lime grout and injection mortars, Curated Decay, and more.
---
New Online Course in "Energy Efficiency Measures for Older and Traditional Buildings"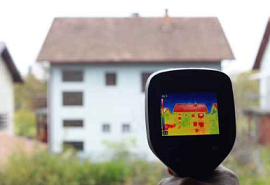 Welsh company The Environment Study Centre (ESC) has released a new online course for professionals seeking a qualification in dealing with the retrofitting of older and traditional buildings.
---
Looking for a Qualified Conservation Professional?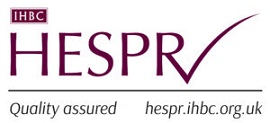 Use the IHBC's HESPR register of businesses that work to the high conservation and service standards expected by the IHBC.
---
Futurism, manifest in the '70s!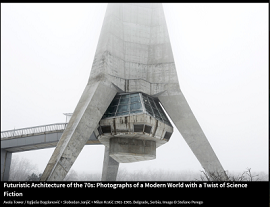 The photographic essay 'Futuristic Architecture of the 70s: Photographs of a Modern World with a Twist of Science Fiction', with images by Stefano Perego, from Arch Daily.
---
Warwick planners failed to properly consider impact of development on wildlife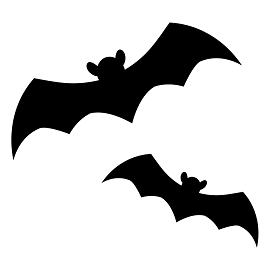 Warwick District Council is to pay a local wildlife group £1,000 and provide new hibernation boxes for bats said Local Government and Social Care Ombudsman.
---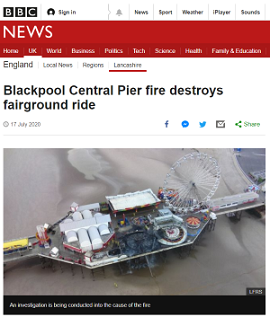 Some 50 firefighters have been tackling a blaze on Blackpool's Central Pier, built in 1868 and containing a 33m-high (108ft) Ferris wheel known as the Big Wheel installed in 1990.
---
Chancellor announces £2bn Green Homes Grant, part of £3Bn package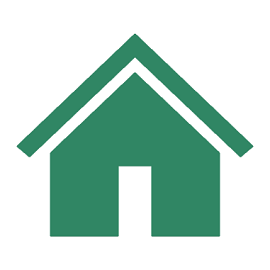 Chancellor Rishi Sunak has unveiled a new £2bn Green Homes Grant to retrofit homes and buildings across the country, part of a £3bn green investment package.
---
IHBC's first Virtual School a Marked Success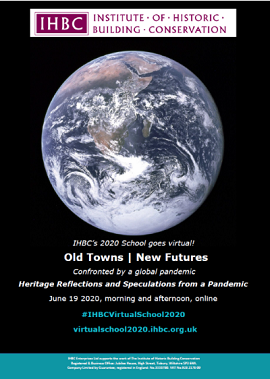 The first 'Virtual School' hosted by the IHBC was launched on 19 June with lead speakers covering pandemic-related topics shaping valued places over two sessions.
---
Take a Tour of Scotland in 3D, courtesy of HES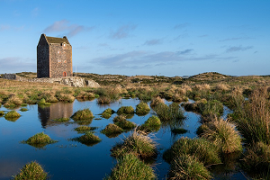 Anyone can immerse themselves in Scotland's history from home by exploring the interactive 3D models of towers, tombs, brochs and standing stones from Historic Environment Scotland (HES).
---
Two towers become one in Australian architectural first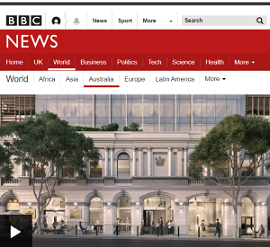 Two Brisbane skyscrapers are being stitched together to create a new 'green' building, the BBC has reported.
---
MPs are Asked for Views on £4bn Parliament Restoration Plan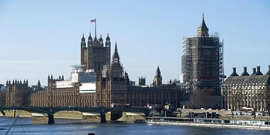 MPs and peers are being asked for their views on the planned restoration and renewal of the Houses of Parliament.
---