Living Buildings. Architectural Conservation: philosophy, principles and practice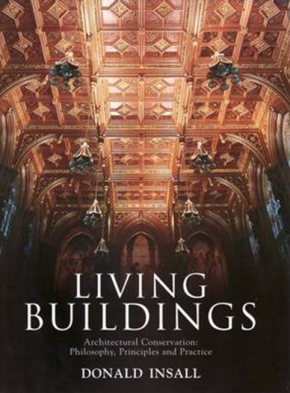 Living Buildings. Architectural Conservation: philosophy, principles and practice, Donald Insall, Images Publishing, first published 2008, reprint 2018, 272 pages, 66 black & white and 565 colour illustrations.
---
Sir Donald Insall is an internationally renowned pioneer of architectural conservation. The updating and reprinting of Living Buildings in 2018 was a celebration of his 60 years of conservation practice, a few years earlier than the anniversary of the Venice Charter. The reader is conducted through the book by Insall's voice telling captivating stories about befriending old buildings.
After a summary of his professional journey, Insall devotes 20 pages to explaining that buildings are alive, highlighting examples of phases and changes that a building goes through during its lifespan. Then he outlines the methodology of organising the conservation project. The philosophy and principles of conservation are fleshed out by illustrated examples of actual projects. This is a great guide for students and practitioners of architectural conservation. It includes practical tips, such as the rationale for organising the report. 'For order and consistency, we like to work from the general to the particular, and from fact to opinion. In this way, detail falls within its broader framework, both in historical sequence and in terms of spatial layout.'
The philosophy and principles of conservation are further explained by defining, by means of case studies, 10 degrees of intervention that buildings may be subjected to, emphasising that every building is unique. The first and least intrusive degree is the 'day-to-day building care' at the bottom of the ladder, while at the top are 'new buildings in context' and 'conservation in changing historic areas', with different degrees of intervention in between. An example of the day-to-day building care is the programme of systematic and continuous major repairs, which was developed for Trinity College, Cambridge. Accordingly, work continued in the different buildings and parts of the college without a break since the early 1970s.
An example of 'conservation in a changing historic area' is the pilot scheme that was developed for the Bridgegate area in the historic city of Chester, including renewal, replacement and integrating new buildings with old ones. Different degrees of intervention are illustrated by interesting examples, varying in scale and nature of buildings, areas and cities as well as different conservation issues. This part is concluded by a chapter making the point that many degrees of interventions may be applied within the same building according to different situations, values and issues. The rationale is illustrated by the post-fire restoration at Windsor Castle.
'Living Buildings' is philosophy of conservation without long-winded arguments. It advocates principles of conservation, distilling 50 years of conservation practice. The book is generously illustrated by crisp photographs, explanatory drawings and sketches, with some fabulous hand-drawn axonometrics. The text is full of wise words of advice on approaches, methods and techniques for understanding historic buildings, and finding out their defects and addressing them, while keeping in mind the needs of their owners.
---
This article originally appeared as 'Friend of old buildings' in IHBC's Context 164 (Page 52), published by The Institute of Historic Building Conservation in March 2020. It was written by Hossam Mahdy, international freelance consultant on the conservation of built heritage.
--Institute of Historic Building Conservation
IHBC NewsBlog
Mapping tool for unused construction materials launched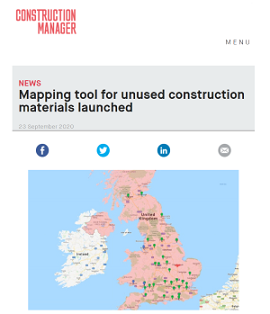 A mapping tool that provides contractors and their suppliers with a central database of local Materials Exchange Platform (MEP) projects to help cut waste by finding a home for unused materials has been launched.
---
'Unusual' WW2 sites listed and upgraded to mark 80th anniversary of Battle of Britain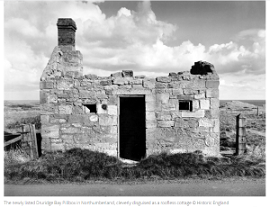 An air raid shelter, a pillbox cleverly disguised as a roofless cottage, a rare Chain Home radar defence tower, and a war memorial have been granted protection.
---
Derby City Council plans to knock down the 43-year old Assembly Rooms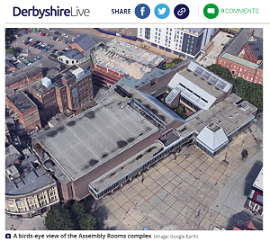 A planning application has been submitted by Derby City Council to knock down the Assembly Rooms – which has played host to the likes of Elton John, Iron Maiden, Take That, etc.
---
RIBA launches new contracts for the provision of conservation architectural services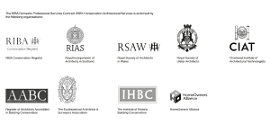 Specifically tailored for conservation projects, the Royal Institute of British Architects (RIBA) has launched two brand new professional services contracts.
---
Liverpool Mayor blocks £5m zip wire plan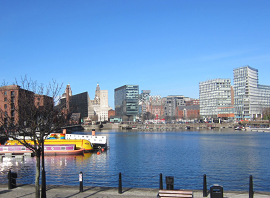 Liverpool Mayor Joe Anderson has made a dramatic intervention into the zip wire row which has divided people, politicians and businesses in the city.
---
Big Ben's roof is revealed as conservation work continues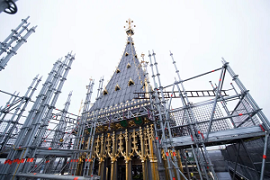 The roof of the Elizabeth Tower (also known as Big Ben) is slowly becoming visible again from 28 September 2020, as part of the scaffolding is removed.
---
Discover webinars, lectures, training, and other events via IHBC's CPD Circular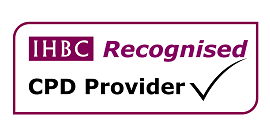 The IHBC lists quality providers of education and learning in the historic built environment, and emails a monthly recap of their upcoming events.
---
Denmark's 300-year-old homes of the future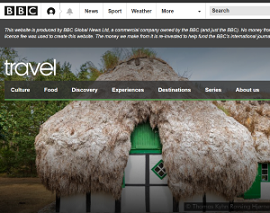 On Læsø, houses are thatched with thick, heavy bundles of silvery seaweed that have the potential to be a contemporary building material around the world.
---
Upcoming Heritage Open Days to feature in-person and online events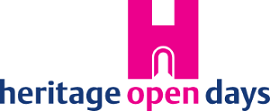 For the first time in its history, England's largest festival of heritage and culture will feature online events as well as in-person activities. Heritage Open Days (HODs) returns in September, thanks to support from players of People's Postcode Lottery.
---
RSA report 'Heritage for inclusive growth' published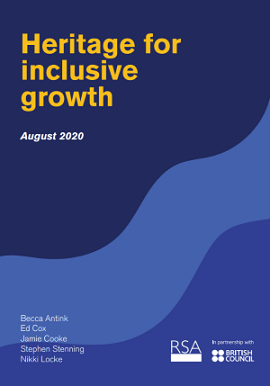 The Royal Society for the encouragement of Arts, Manufactures and Commerce (RSA) shows the scale of the 'missed opportunity' if we continue to separate heritage policymaking and economic policymaking.
---