Kissing gate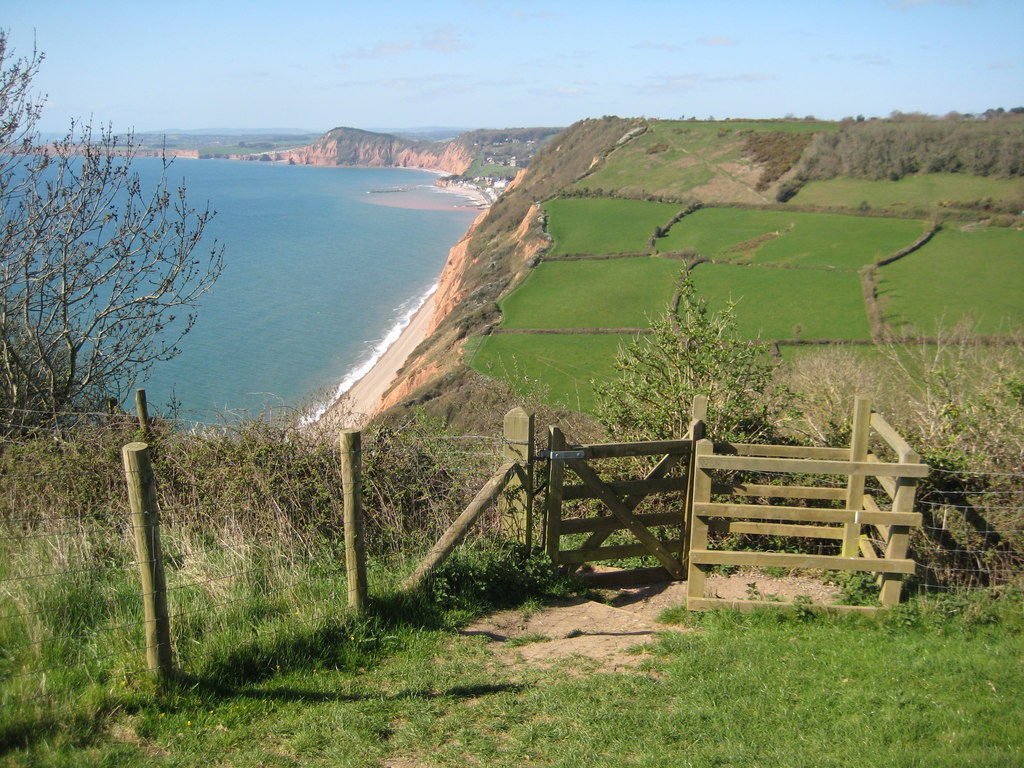 This kissing gate is located above Salcombe on the South West Coast Path.
[edit]
Introduction
A kissing gate is a gate that opens in a narrow enclosure that allows only one person to pass through at a time while preventing livestock from going through the gate.
[edit]
History
The term kissing gate has been in use since the 16th century and there are two theories about its origin. The most common theory is that the term "kiss" describes how the gate lightly touches the entry and exits the posts instead of being firmly fixed with a latch that keeps it closed.
Another understanding of the origins of the term comes from the north of England, where the expression is thought to be a corruption of Kisting Gate. According to an account offered by Susan Deal, Sheffield, UK, "This is a place where a coffin (Kist, a variant form of chest) was put down for the bearers to rest while being carried to the church for the funeral."
There is a more romantic urban legend connected to the idea of a man requesting a kiss from a woman after he goes through the gate first and then holds it open for her. The kiss is exchanged as the two pass by each other.
[edit] Design characteristics of kissing gates
While some kissing gates close automatically (through the use of special hinge geometry or the installation of a certain type of spring or weight), others may need to be pushed open and then pulled closed by the user.
In accordance with the UK's Equality Act 2010, it has been suggested by The Department for Environment, Food and Rural Affairs (DEFRA) that kissing gates be replaced or redesigned to accommodate wheelchairs as well as prams and bicycles. Otherwise, these items must be passed over the fence or taken through the closest conventional gate, unless the kissing gate has an additional latch that allows it to open fully.
When designed according to criteria included in BS5709, kissing gates now allow people to pass through two at a time. Most wheelchairs, prams and bicycles can also use them as well.
Surrey Hills Directory
[edit] Planning
---
[edit] Highways
---
[edit] Biodiversity & Landscape
---
[edit] Health & Wellbeing