Historic Synagogues - at risk updates
In August 2016, Jewish Heritage UK published a new report into the state of repair of synagogues which concluded that general improvements have been made overall in their condition, and flagship projects have helped repair those most at risk, however falls in membership and poor maintenance are still risk factors UK wide.
Britain's historic synagogues are in better shape than they were five years ago, according to Jewish Heritage's latest report published this week. This is especially the case in London where all but one historic synagogue are now rated as 'Good' or 'Fair' in terms of the key indicators by which 'Risk' is measured in the Heritage world: 'Condition' and 'Usage'. The biggest threats to historic synagogues are poor maintenance and redundancy because of falling membership.
Big repair projects have been carried out at Sandys Row on the edge of the city and at Golders Green, thanks in large part to the Heritage Lottery Fund (HLF). Both buildings are now experiencing a new lease of life, contrary to many expectations.
Britain's oldest 'cathedral synagogue', Singers Hill in Birmingham, that for years fought closure, is also enjoying a renaissance. Now finding itself In the centre of a regenerated city centre quarter, this building has undergone renovation largely funded privately by members and has acquired a dynamic rabbinical couple who are turning the shul once again into a hive of activity.
Leicester's Orthodox congregation have opted to sell off their 1950s hall across the road and to hang on to their distinctive late Victorian synagogue, shown on the cover of the Report. Their foresight has paid off: since 2012 they have landed no fewer than three publicly-funded Heritage grants, totalling almost £145,000, for repairs to the building, development of educational resources on site, as well as for a documentation project of the turn-of-the-20th-century Jewish Section at the city's Gilroes Cemetery, that was opened soon after the synagogue (in 1902).
The Report's author, Dr Sharman Kadish, commented, 'All these examples demonstrate the fact that well-maintained buildings stimulate more activity inside them. Jewish Heritage's aim is to preserve the powerful link between Binyan [building] and Minyan [community] for the benefit of future generations.'
Challenges remain. The Report highlights a group of highly graded Victorian synagogues: Liverpool's Princes Road (Grade I), Bradford's Bowland Street (Grade II*) and Brighton's Middle Street (Grade II*) as in need of urgent work to arrest further deterioration. This is especially true in Bradford, where an HLF Repair Grant has been awarded for the first time. In all these places small enthusiastic congregations have worked hard not only to make their shul a widely recognised hub for local Jews, but also a magnet for many non-Jewish visitors, including school parties, especially during this month's national and European Jewish Heritage Open Days.
'At Risk' synagogues are most likely to date from the early 20th century and to be located in the North of England. Sunderland, Blackpool and Liverpool's Greenbank have all now closed and are seeking appropriate new users.
The recently announced capital development grant for the Manchester Jewish Museum, housed in the city's Victorian Spanish and Portuguese Synagogue, is set to bring the amount of public funding contributed to historic synagogues to nearly £5 million.
[edit]
Find out more
[edit]
External references
IHBC NewsBlog
IHBC's 2019 'Yearbook' Now Released "Extending the Reach of the IHBC"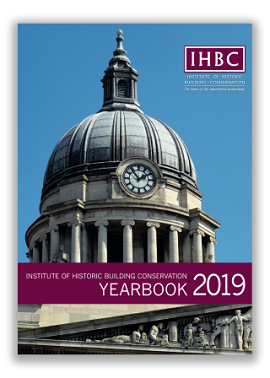 The IHBC's Yearbook for 2019 includes regular IHBC reviews, updates and listings, from IHBC's HESPR listing to our Recognised Conservation Courses and member directory.
---
IHBC 2019 Marsh Awards now out: at the IHBC's 2019 School, Nottingham 4 – 6 July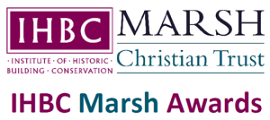 The judges are delighted to confer the 2019 IHBC Marsh Awards for Successful Learning in Heritage Skills and Community Contribution (Retired Member).
---
Rail stations in line for £300 million funding boost to improve disabled access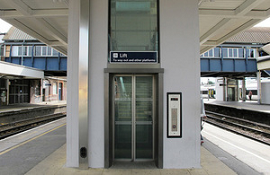 Disabled rail passengers across Britain will benefit from better access at stations and newly accessible stations will open up routes across the country.
---
A historical take on the future of Notre Dame, from IHBC's former Membership Secretary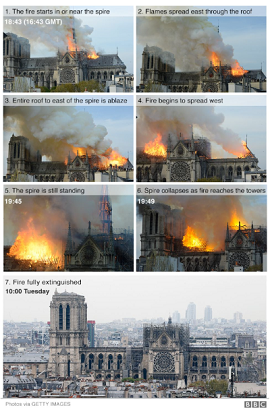 The IHBC asked former Membership Secretary Paul Butler for a take on some critical and historical issues around the modern response to Notre Dame.
---
CPRE's State of Brownfield 2019 report: Enough land for more than 1M homes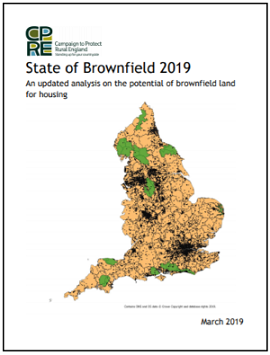 CPRE shows there is enough suitable brownfield land available in England for more than 1 million homes across over 18,000 sites and over 26,000 hectares.
---
BBC on 'The grief that comes from lost buildings'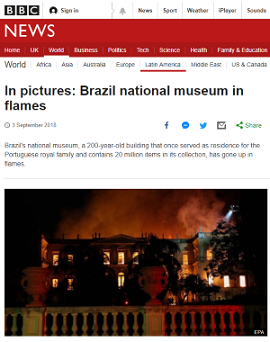 BBC News has reported on how, across the world, destruction of cultural attractions causes a specific sort of communal grief.
---
Enter the Brick Awards 2019: Closing 31 May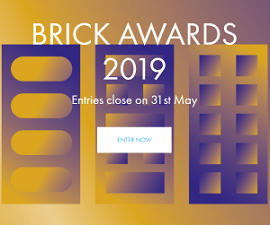 The Brick Development Association (BDA) has highlighted the opportunity to compete at the industry's highest level and be recognised by top-tier trade and national press.
---
STBA-SPAB Conference – 11 June 2019, London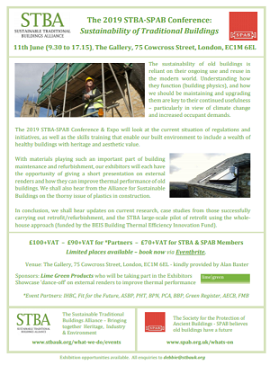 The 2019 STBA-SPAB Conference & Expo will look at the current situation of regulations and initiatives, as well as the skills training that enable our built environment to include a wealth of healthy buildings with heritage and aesthetic value.
---
Historic buildings on fire – Fisons Victorian factory near Ipswich destroyed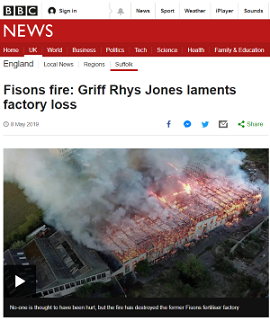 The former Fisons warehouse in Bramford, near Ipswich, was the victim on another fire affecting our heritage. Listed Grade II and dating back to 1858 the building was destroyed by a fire thought to be arson.
---
Highways England pours £4 million into canal restoration scheme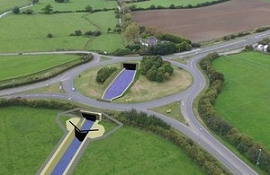 A mile-long stretch of canal in Gloucestershire that disappeared more than half a century ago is closer to being restored, thanks to £4 million of funding from Highways England.
---
Westminster: Legislative plans for Olympics-style body to oversee restoration works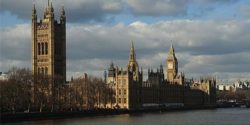 MPs vote on proposals for Houses of Parliament refurbishment, as the restoration and renewal of the Palace of Westminster reaches a major milestone.
---
Ever wondered 'How Venice Works', with 124 Islands, 183 Canals & 438 Bridges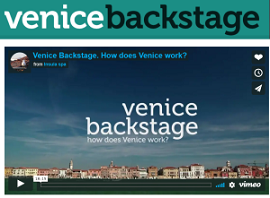 Open Culture has featured the Venice Backstage exploration of Venice and how, when the tourists leave the city, 60,000 year-round residents stay behind.
---
---