Historic Synagogues - at risk updates
In August 2016, Jewish Heritage UK published a new report into the state of repair of synagogues which concluded that general improvements have been made overall in their condition, and flagship projects have helped repair those most at risk, however falls in membership and poor maintenance are still risk factors UK wide.
Britain's historic synagogues are in better shape than they were five years ago, according to Jewish Heritage's latest report published this week. This is especially the case in London where all but one historic synagogue are now rated as 'Good' or 'Fair' in terms of the key indicators by which 'Risk' is measured in the Heritage world: 'Condition' and 'Usage'. The biggest threats to historic synagogues are poor maintenance and redundancy because of falling membership.
Big repair projects have been carried out at Sandys Row on the edge of the city and at Golders Green, thanks in large part to the Heritage Lottery Fund (HLF). Both buildings are now experiencing a new lease of life, contrary to many expectations.
Britain's oldest 'cathedral synagogue', Singers Hill in Birmingham, that for years fought closure, is also enjoying a renaissance. Now finding itself In the centre of a regenerated city centre quarter, this building has undergone renovation largely funded privately by members and has acquired a dynamic rabbinical couple who are turning the shul once again into a hive of activity.
Leicester's Orthodox congregation have opted to sell off their 1950s hall across the road and to hang on to their distinctive late Victorian synagogue, shown on the cover of the Report. Their foresight has paid off: since 2012 they have landed no fewer than three publicly-funded Heritage grants, totalling almost £145,000, for repairs to the building, development of educational resources on site, as well as for a documentation project of the turn-of-the-20th-century Jewish Section at the city's Gilroes Cemetery, that was opened soon after the synagogue (in 1902).
The Report's author, Dr Sharman Kadish, commented, 'All these examples demonstrate the fact that well-maintained buildings stimulate more activity inside them. Jewish Heritage's aim is to preserve the powerful link between Binyan [building] and Minyan [community] for the benefit of future generations.'
Challenges remain. The Report highlights a group of highly graded Victorian synagogues: Liverpool's Princes Road (Grade I), Bradford's Bowland Street (Grade II*) and Brighton's Middle Street (Grade II*) as in need of urgent work to arrest further deterioration. This is especially true in Bradford, where an HLF Repair Grant has been awarded for the first time. In all these places small enthusiastic congregations have worked hard not only to make their shul a widely recognised hub for local Jews, but also a magnet for many non-Jewish visitors, including school parties, especially during this month's national and European Jewish Heritage Open Days.
'At Risk' synagogues are most likely to date from the early 20th century and to be located in the North of England. Sunderland, Blackpool and Liverpool's Greenbank have all now closed and are seeking appropriate new users.
The recently announced capital development grant for the Manchester Jewish Museum, housed in the city's Victorian Spanish and Portuguese Synagogue, is set to bring the amount of public funding contributed to historic synagogues to nearly £5 million.
[edit]
Find out more
[edit]
External references
IHBC NewsBlog
Red Tape is Strangling our High Streets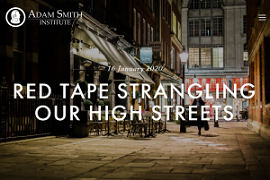 A new paper from the Adam Smith Institute argues that the problem with the High Street has been totally misunderstood, saying that we need to reform restrictive planning rules and reject a policy of managed decline to reinvigorate our town centres.
---
Calculating the full cost of energy used by buildings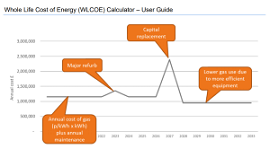 The Whole Life Cost of Energy (WLCoE) calculator – issued by government in BETA form – is intended to help building owners and operators to understand the full financial cost of the energy their buildings use, and welcomes feedback
---
England's heritage worth £31Bn: New Historic England report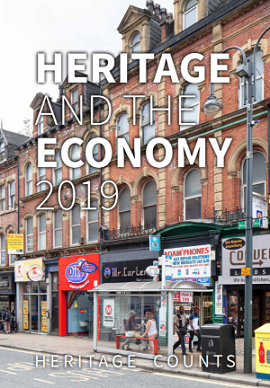 New research published by Historic England (HE) shows the value of heritage to England's economy as it contributes to economic prosperity and growth through jobs in the heritage and construction sectors and from tourism.
---
Part of Roman wall in Chester Collapses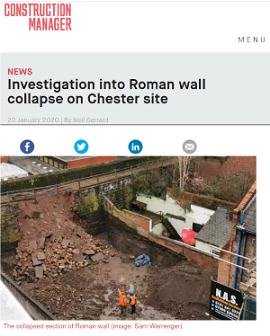 Investigations have begun into what caused part of Chester's Roman city wall to collapse during construction work.
---
Audit on new housing in England: Design overwhelmingly 'mediocre' or 'poor'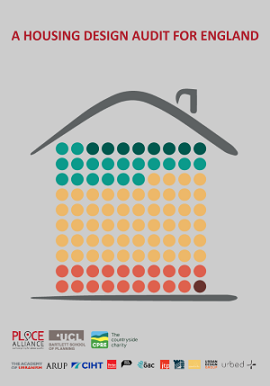 Though conservation professionals' skills in understanding, defining and explaining local character and architecture can help inform new residential design.
---
Historic England's '21 Fascinating Places Listed in 2019'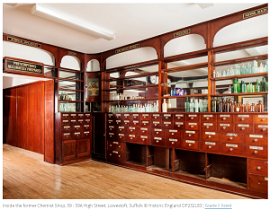 Over 500 historic places have been added to the National Heritage List for England (NHLE) in 2019 and Historic England (HE) has showcased 21 highlights.
---
UK's iconic first red public telephone box upgraded to GII*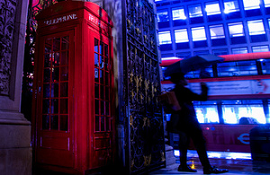 The K2 prototype telephone box situated outside the Royal Academy in London – built as part of the 1924 competition that gave rise to the iconic design and first listed at Grade II in 1986 – has had its listing upgraded to Grade II*.
---
Historic England publishes guidance on BIM for Heritage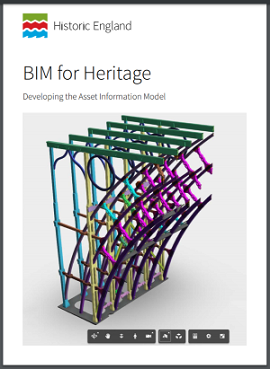 The second in a series focusses on developing the Asset Information Model (AIM).
---
High Streets Face a Bleak Future Without Rethinking Regeneration Strategies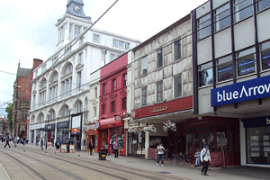 Reflecting issues that will be encountered across the IHBC's June 2020 Brighton School, think tank Centre for Cities argues for High Street success.
---
Take a look inside the first flat in the iconic Battersea Power Station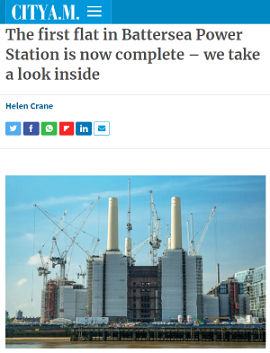 City A.M took a tour of the first apartment to be completed within the original grade II*-listed power station with designer Tim Boyd of Michaelis Boyd – which also designed the interiors for Soho House and the Groucho Club – and Battersea Power Station's UK sales director Georgia Siri.
---
Retrofit scheme named World Building of the Year at WAF 2019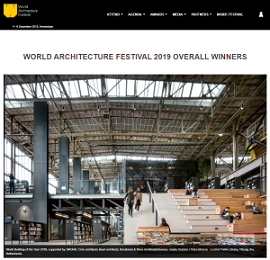 A conversion of a locomotive hangar into a public library is the first retrofit to win the top prize at the World Architecture Festival (WAF).
---
Historic England Updates Technical Conservation Guidance and Research Doc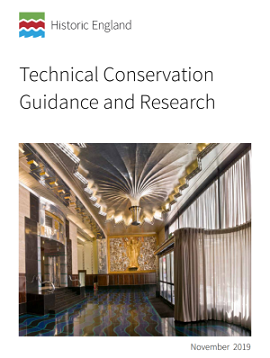 New guidance and research includes: Lightning Protection, Church Roof Replacement using Terne-coated SS, the conservation of Fibrous Plaster, and more.
---