Glazing cames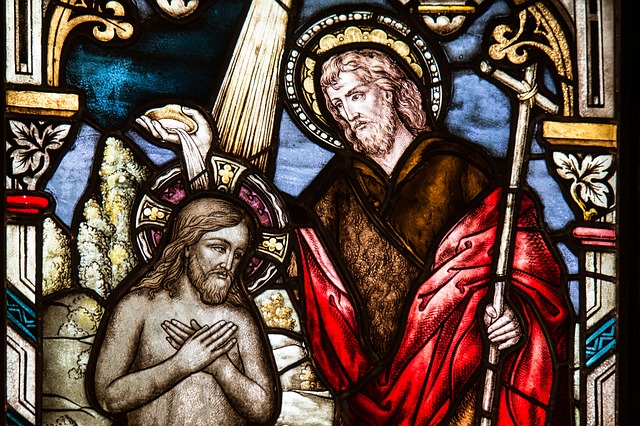 In a glass window – stained glass or leaded light – comprising an arrangement of smaller pieces, the cames are the metal strips that hold the individual pieces of glass in place. Individual cames can be soldered together to form the whole, with the glass pieces frequently arranged to create patterns or pictorial representations - often depicting religious iconography.
[edit]
Historical usage
At the beginning of the 13th century, cames (from the French 'calme') were generally made from lead bars and were H-shaped to hold adjacent pieces of glass together within the main body of the work, or U-shaped for borders.
The use of lead cames underwent a renaissance in the late 19th to early 20th centuries during the Art Nouveau period, particularly among the works of Charles Rennie Mackintosh, Victor Horta and others.
Today, cames are also available in copper, zinc and brass, although they do not have the softness and malleability of lead which can be bent to shape more easily. However, the harder metals can offer greater structural support for larger pieces of glass and are also used to create gentle curves. Brass and copper can impart a golden hue to a work, whereas zinc offers greater rigidity and lightness so it can be used for free-hanging panels.
Lead came stained-glass windows of the medieval period are considered sturdier than their Victorian – and even early 20th century – counterparts because medieval lead contained impurities of other metals. Over time, as lead became increasingly purified, a less sturdy product resulted. To rectify this, 'restoration lead' that is closer to the medieval composition has been available since the 1970s.
Came strips are generally available in a variety of shapes and in lengths up to 2m.
IHBC NewsBlog
Looking Ahead to IHBC's Brighton 2020 School – 'Old towns : New futures'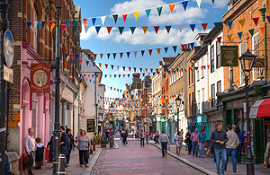 The Office for National Statistics (ONS) and Ordnance Survey (OS) have collaborated to identify high streets in Great Britain with new data survey analysis & interactive maps.
---
Dramatic pictures show structure lifted onto roof of Nottingham's 'most secret' building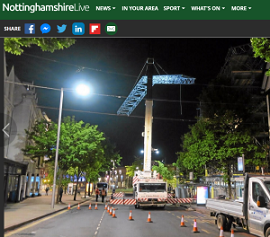 Dramatic pictures show the moment a huge temporary framework was added to one of Nottingham's most beautiful historic buildings, Bromley House.
---
Victorian Society kick starts 'Top 10 Most Endangered Buildings Campaign'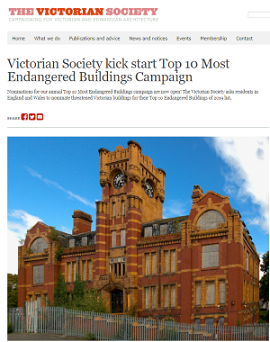 Nominations are now open, as the Victorian Society asks residents in England and Wales to nominate threatened Victorian buildings for their Top 10 Endangered Buildings of 2019.
---
'Building a safer future' – consultation on reform of the building safety regulatory system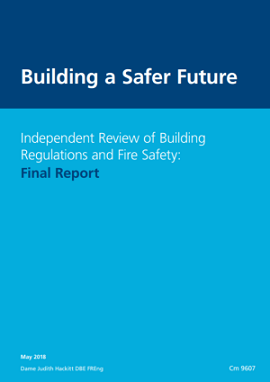 England's Ministry of Housing Communities and Local Government (MHCLG) seeks views on proposals for a radically new building and fire safety system.
---
Plastic road built on new housing development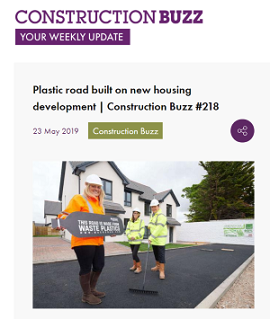 Springfield Properties has become the UK's first house builder to use waste plastic to build a road on a housing development.
---
Historic building that exported lace around the world restored to its former glory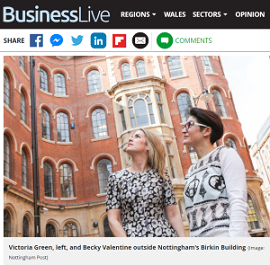 One of Nottingham's most cherished Victorian buildings, The Birkin Building designed by Thomas Chamber Hine in 1855 in Nottingham's Lace Market, has been restored.
---
Ramboll report finds clients underestimate economic value of sustainability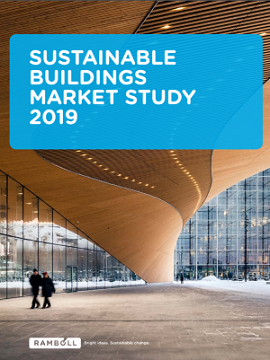 A recent Ramboll study indicates that rental yield and property values are underrated, as developers and investors underestimate the value of producing sustainable buildings.
---
England's 'HODs' celebrates 25th anniversary, from 13 to 22 September 2019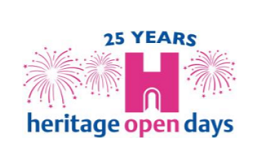 This year, England's Heritage Open Days (HODs) is celebrating its 25th anniversary with a raft of new initiatives and partners, focusing on this year's theme of 'People Power'.
---
---
---