Glazing cames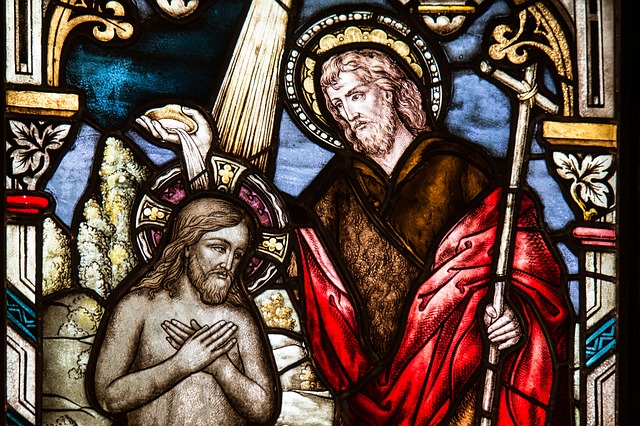 In a glass window – stained glass or leaded light – comprising an arrangement of smaller pieces, the cames are the metal strips that hold the individual pieces of glass in place. Individual cames can be soldered together to form the whole, with the glass pieces frequently arranged to create patterns or pictorial representations - often depicting religious iconography.
[edit]
Historical usage
At the beginning of the 13th century, cames (from the French 'calme') were generally made from lead bars and were H-shaped to hold adjacent pieces of glass together within the main body of the work, or U-shaped for borders.
The use of lead cames underwent a renaissance in the late 19th to early 20th centuries during the Art Nouveau period, particularly among the works of Charles Rennie Mackintosh, Victor Horta and others.
Today, cames are also available in copper, zinc and brass, although they do not have the softness and malleability of lead which can be bent to shape more easily. However, the harder metals can offer greater structural support for larger pieces of glass and are also used to create gentle curves. Brass and copper can impart a golden hue to a work, whereas zinc offers greater rigidity and lightness so it can be used for free-hanging panels.
Lead came stained-glass windows of the medieval period are considered sturdier than their Victorian – and even early 20th century – counterparts because medieval lead contained impurities of other metals. Over time, as lead became increasingly purified, a less sturdy product resulted. To rectify this, 'restoration lead' that is closer to the medieval composition has been available since the 1970s.
Came strips are generally available in a variety of shapes and in lengths up to 2m.
NB Stained Glass Windows: Managing Environmental Deterioration, published by Historic England in 2020 defines 'came' or 'calme' as: "A strip of malleable metal (usually lead or industrial lead alloys, but sometimes copper, brass or zinc), H-shaped in cross section, which is used to fix together small pieces of glass to make a larger area of glazing. The flanges of the strip are wrapped around the edges of the glass pieces, the 'heart' separating each piece from its neighbour. Cames are jointed with molten lead, or by soldering, and the gaps between the flanges and the glass are filled with glaziers' cement. Medieval cames were cast, and then cut and shaved to the desired width and length. Later cames were milled or, more recently, extruded to give longer lengths."
IHBC NewsBlog
IHBC Annual School 18 June 2021: Over 25 MarketPlace Stalls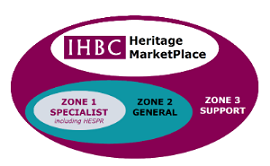 IHBC's Virtual Annual School 2021 MarketPlace stalls provide access to over 25 of the sector's most influential organisations. Book now to join!
---
IHBC Annual School: Historic Places - People Places: 18 June 2021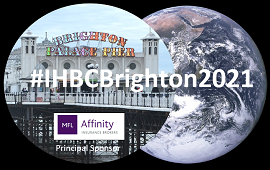 IHBC's 2021 virtual conference examines how we can best change and sustain places for the benefit of people, led by expert practitioners boasting international, national and local profiles and experiences.
---
Europe's top heritage awards honour 24 exemplary achievements from 18 countries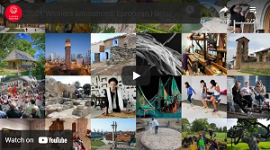 The 2021 winners of the European Heritage Awards / Europa Nostra Awards have been announced.
---
10 Local Councils in England to test the use of digital tools in planning process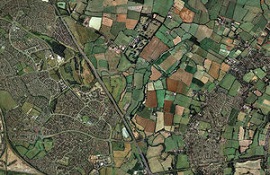 England's Housing Minister has announced a £1.1 million fund to test the use of digital tools and data standards across 10 local areas.
---
LABC launches new home improvement website: Front Door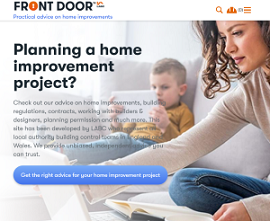 Created by the Local Authority Building Control (LABC), Front Door provides practical guidance on home improvements and renovations as well as technical advice on obtaining building control and planning approvals.
---
Oriel College decision on 'Rhodes' and Related Issues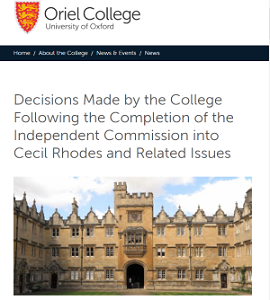 The Independent Commission established by the Governing Body of Oriel College on the memorials and legacy of Cecil Rhodes has reported.
---
Platt's Eyot fire: River Thames GII Boatyards Destroyed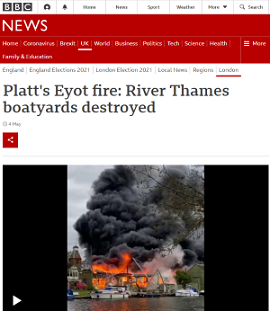 A huge blaze has destroyed two Grade-II listed boatyards on a River Thames island.
---
St Albans Cathedral restoration features a figure wearing a face-mask!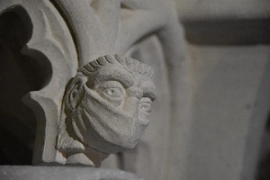 The medieval shrine of St Amphibalus has been restored to its former glory, now with 'a modern addition of a face wearing a face-mask to commemorate the shrine's restoration project' in the pandemic!
---
Ulster Canal to be Restored and Reopened in Border Region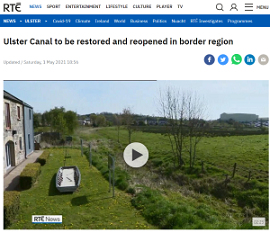 A section of the Ulster Canal, a disused canal in the border region of Monaghan and Fermanagh, will be restored and reopened as a public amenity more than 90 years after it was abandoned.
---
Remains of 'high-status' Roman villa and bath-house found in Scarborough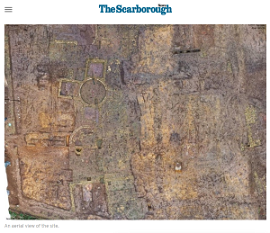 One of the most stunning Roman finds ever unearthed in Britain has been discovered on the site of a new housing development in a village near Scarborough.