Glazing cames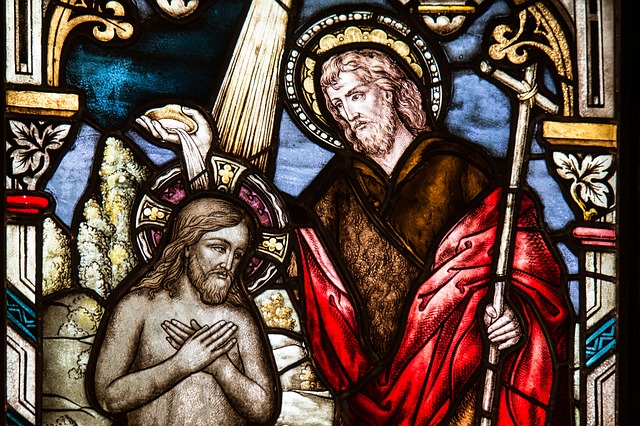 In a glass window – stained glass or leaded light – comprising an arrangement of smaller pieces, the cames are the metal strips that hold the individual pieces of glass in place. Individual cames can be soldered together to form the whole, with the glass pieces frequently arranged to create patterns or pictorial representations - often depicting religious iconography.
[edit]
Historical usage
At the beginning of the 13th century, cames (from the French 'calme') were generally made from lead bars and were H-shaped to hold adjacent pieces of glass together within the main body of the work, or U-shaped for borders.
The use of lead cames underwent a renaissance in the late 19th to early 20th centuries during the Art Nouveau period, particularly among the works of Charles Rennie Mackintosh, Victor Horta and others.
Today, cames are also available in copper, zinc and brass, although they do not have the softness and malleability of lead which can be bent to shape more easily. However, the harder metals can offer greater structural support for larger pieces of glass and are also used to create gentle curves. Brass and copper can impart a golden hue to a work, whereas zinc offers greater rigidity and lightness so it can be used for free-hanging panels.
Lead came stained-glass windows of the medieval period are considered sturdier than their Victorian – and even early 20th century – counterparts because medieval lead contained impurities of other metals. Over time, as lead became increasingly purified, a less sturdy product resulted. To rectify this, 'restoration lead' that is closer to the medieval composition has been available since the 1970s.
Came strips are generally available in a variety of shapes and in lengths up to 2m.
NB Stained Glass Windows: Managing Environmental Deterioration, published by Historic England in 2020 defines 'came' or 'calme' as: "A strip of malleable metal (usually lead or industrial lead alloys, but sometimes copper, brass or zinc), H-shaped in cross section, which is used to fix together small pieces of glass to make a larger area of glazing. The flanges of the strip are wrapped around the edges of the glass pieces, the 'heart' separating each piece from its neighbour. Cames are jointed with molten lead, or by soldering, and the gaps between the flanges and the glass are filled with glaziers' cement. Medieval cames were cast, and then cut and shaved to the desired width and length. Later cames were milled or, more recently, extruded to give longer lengths."
IHBC NewsBlog
Historic Photographer of the Year 2020 Winners Announced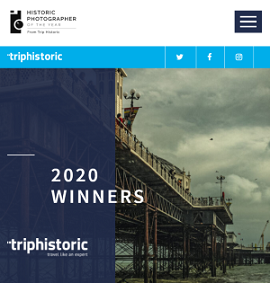 The awards showcase the very best historic places and cultural sites from across the globe.
---
IHBC Launches new 'Guidance Note' on Alterations to Listed Buildings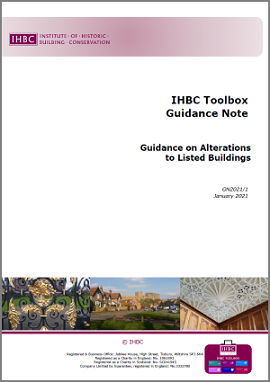 The IHBC's latest Toolbox Guidance Note, on 'Alterations to Listed Buildings' has been issued following UK-wide consultation.
---
Caithness Iron Age Stone Tower Conserved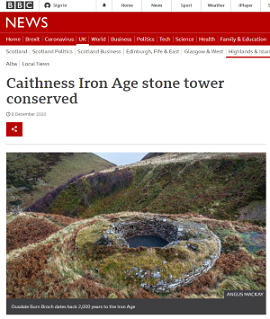 The ruins of Ousdale Burn Broch, north of Helmsdale in Caithness, had fallen into further disrepair over the past 130 years.
---
The American Air Museum at Duxford has been listed Grade II*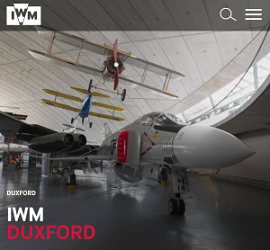 Europe's largest air museum and Britain's best-preserved Second World War airfield – has been included in Grade II* listing, even though technically too recent.
---
West Dean College wins Sussex Heritage Trust Award 2020 for Roof Restoration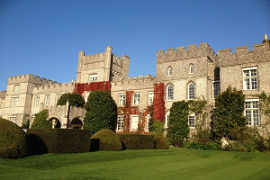 The College of Arts and Conservation has won the award for a for a project which provides or improves facilities for the community, including a £5.8M restoration of the College's 126-year-old roof.
---
Stowe North Hall & WMF: A Step Closer to Completion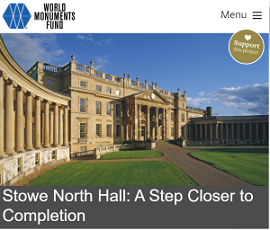 Completion of the restoration of Stowe House's North Hall, largely funded by World Monuments Fund (WMF), came a step closer this summer with the installation of a statue of Mercury opposite the imposing Laocoön group installed last year.
---
IHBC CREATIVE Conservation Fund launched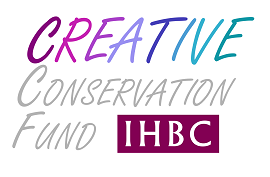 The CREATIVE Conservation Fund helps the IHBC generate and distribute funds exclusively to deserving causes in built and historic environment conservation.
---
The tunnel near Plymouth with a nuclear secret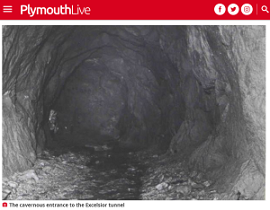 For years, there have been rumours whispered around Plymouth and Cornwall about so-called 'nuclear tunnels' that exist beneath the Tamar Valley.
---
141 bridges with 'very poor' rating remain open to avoid disruption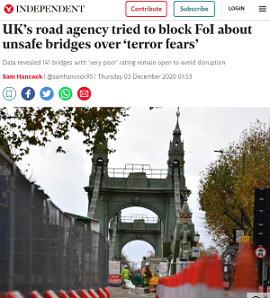 Just under half of England's busiest bridges are severely defected or damaged, but have remained open due to concerns about an influx of traffic should repairs be ordered, it has been revealed.
---
IHBC's new issue of 'Context' released, Oxford themed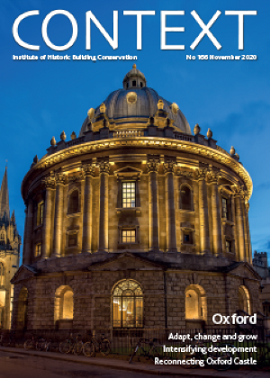 The issue focusses on the future of an historic city – Oxford – and includes an introduction by Layla Moran MP, Chair of the new APPG on Conservation, People and Places which has the IHBC as its Secretariat.
---