Glazing cames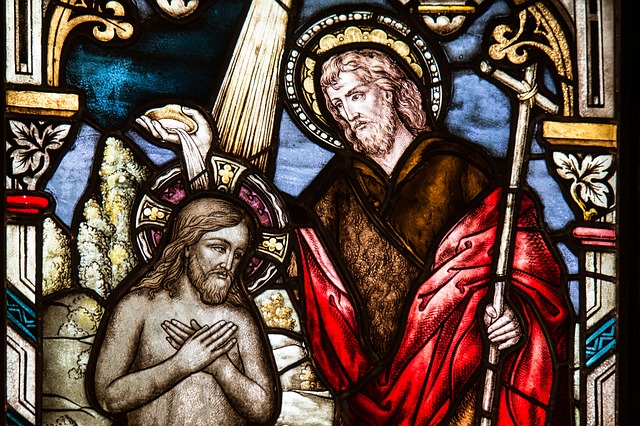 In a glass window – stained glass or leaded light – comprising an arrangement of smaller pieces, the cames are the metal strips that hold the individual pieces of glass in place. Individual cames can be soldered together to form the whole, with the glass pieces frequently arranged to create patterns or pictorial representations - often depicting religious iconography.
[edit]
Historical usage
At the beginning of the 13th century, cames (from the French 'calme') were generally made from lead bars and were H-shaped to hold adjacent pieces of glass together within the main body of the work, or U-shaped for borders.
The use of lead cames underwent a renaissance in the late 19th to early 20th centuries during the Art Nouveau period, particularly among the works of Charles Rennie Mackintosh, Victor Horta and others.
Today, cames are also available in copper, zinc and brass, although they do not have the softness and malleability of lead which can be bent to shape more easily. However, the harder metals can offer greater structural support for larger pieces of glass and are also used to create gentle curves. Brass and copper can impart a golden hue to a work, whereas zinc offers greater rigidity and lightness so it can be used for free-hanging panels.
Lead came stained-glass windows of the medieval period are considered sturdier than their Victorian – and even early 20th century – counterparts because medieval lead contained impurities of other metals. Over time, as lead became increasingly purified, a less sturdy product resulted. To rectify this, 'restoration lead' that is closer to the medieval composition has been available since the 1970s.
Came strips are generally available in a variety of shapes and in lengths up to 2m.
NB Stained Glass Windows: Managing Environmental Deterioration, published by Historic England in 2020 defines 'came' or 'calme' as: "A strip of malleable metal (usually lead or industrial lead alloys, but sometimes copper, brass or zinc), H-shaped in cross section, which is used to fix together small pieces of glass to make a larger area of glazing. The flanges of the strip are wrapped around the edges of the glass pieces, the 'heart' separating each piece from its neighbour. Cames are jointed with molten lead, or by soldering, and the gaps between the flanges and the glass are filled with glaziers' cement. Medieval cames were cast, and then cut and shaved to the desired width and length. Later cames were milled or, more recently, extruded to give longer lengths."
IHBC NewsBlog
'Local Heritage Listing: Identifying and Conserving Local Heritage' Published
Historic England has published a new edition of its advice note on how local heritage listing and local heritage lists can be formally identified as part of the wider range of designation so that they can be taken into account in planning applications.
---
Hammersmith Bridge illuminated red in Valentine's Day message to Government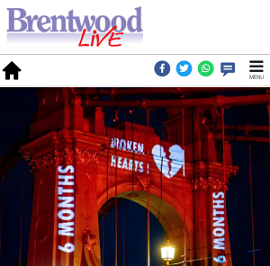 The stunt aimed at highlighting ongoing delays to its repair, as the 133-year-old west London bridge has been closed to traffic since April 2019 when cracks appeared in its pedestals.
---
Drone Surveying a London Landmark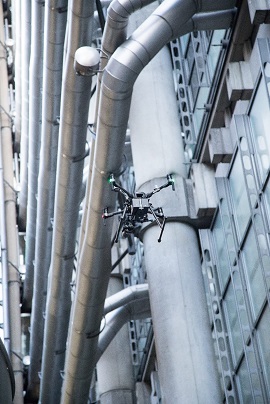 Uninhabited Aerial Vehicles (UAVs) have been used to undertake a survey of the Lloyd's building's external façade in the heart of the City of London.
---
Green Party calls for no VAT on refurbishment in new Parliamentary petition
The petition calls on the government to remove VAT on refurbishment projects and raise VAT on non-Passivhaus new-build construction to 20 per cent. Retrofitting is carbon-efficient but the current VAT regime privileges new build over refurbishment.
---
Conservation Professionals Concerned about Future Planning Policy

Directors of the IHBC and the Victorian Society are among those whose opinions are featured in the RICS in-house publication Modus as it explores heritage impacts in England's planning proposals.
---
Learn all about the Professions in Building Conservation at upcoming Conference

Glasgow City Heritage Trust (GCHT) 3-day online conference aimed at anyone working, or interested in working, within the building and heritage sectors.
---
New use for abandoned oil rigs: Offshore reefs!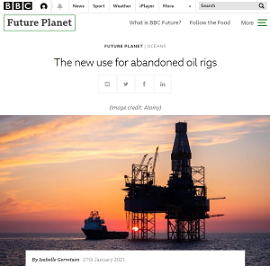 One way in which these old rigs can be remarkably useful is that the subsurface rig can provide the ideal skeleton for coral reefs, allowing the remarkable ecosystems beneath the waves come into their own.
---
Birnbeck Pier, in Weston-super-Mare, to undergo Restoration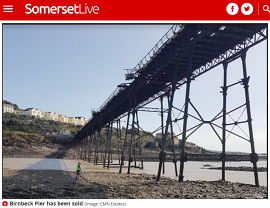 A new company – Birnbeck Holdings Limited – has now been set up by CNM Estates which has purchased Birnbeck Island and the historic pier.
---
Ecclesiastical Heritage Risk Barometer 2020 Published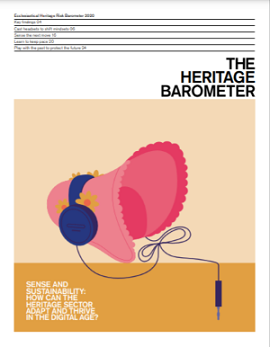 The publication offers research to help answer the question: 'How can the heritage sector adapt and thrive in the digital age'?
---
Victorian Bath House dug up from under a Manchester Car Park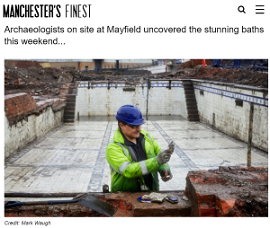 A stunning Victorian Bath House has been uncovered during works on creating the city's first public park in over 100 years.