Glazing cames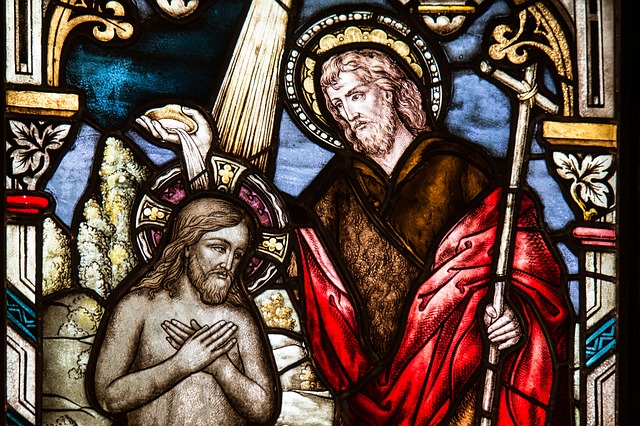 In a glass window – stained glass or leaded light – comprising an arrangement of smaller pieces, the cames are the metal strips that hold the individual pieces of glass in place. Individual cames can be soldered together to form the whole, with the glass pieces frequently arranged to create patterns or pictorial representations - often depicting religious iconography.
[edit]
Historical usage
At the beginning of the 13th century, cames (from the French 'calme') were generally made from lead bars and were H-shaped to hold adjacent pieces of glass together within the main body of the work, or U-shaped for borders.
The use of lead cames underwent a renaissance in the late 19th to early 20th centuries during the Art Nouveau period, particularly among the works of Charles Rennie Mackintosh, Victor Horta and others.
Today, cames are also available in copper, zinc and brass, although they do not have the softness and malleability of lead which can be bent to shape more easily. However, the harder metals can offer greater structural support for larger pieces of glass and are also used to create gentle curves. Brass and copper can impart a golden hue to a work, whereas zinc offers greater rigidity and lightness so it can be used for free-hanging panels.
Lead came stained-glass windows of the medieval period are considered sturdier than their Victorian – and even early 20th century – counterparts because medieval lead contained impurities of other metals. Over time, as lead became increasingly purified, a less sturdy product resulted. To rectify this, 'restoration lead' that is closer to the medieval composition has been available since the 1970s.
Came strips are generally available in a variety of shapes and in lengths up to 2m.
IHBC NewsBlog
IHBC offers sympathies to Paris on Notre Dame fire, as scale of damage under review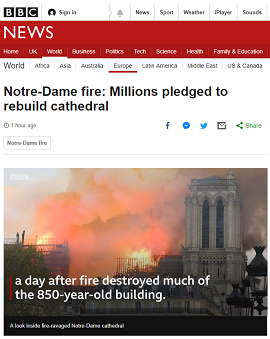 With the assessment of the scale of the fire damage to Notre Dame and its causes still ongoing, the IHBC offers its sympathies to the people of France, Europe and to the world.
---
Planning approval for restoration of historic border bridge, writes The Berwick Advertiser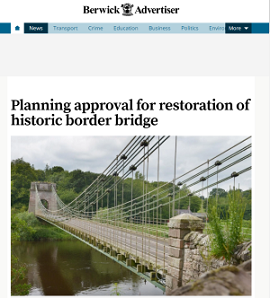 Plans to 'take apart and rebuild' a historic bridge linking England and Scotland have been approved by Northumberland County Council and its Scottish counterpart.
---
New House of Commons Library Note on VAT and Churches: from reforms to grants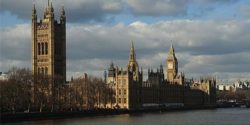 The House of Commons Library has issued a new Briefing Note that examines how construction work for churches is treated for VAT in the UK.
---
Norwich Anglia Square: Government calls in tower block plan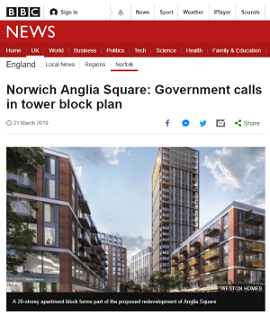 An inquiry will decide on a £250m redevelopment of a shopping complex, including 1,250 new homes, after plans were called in by the government.
---
Dudley council to undertake Unite's pioneering construction charter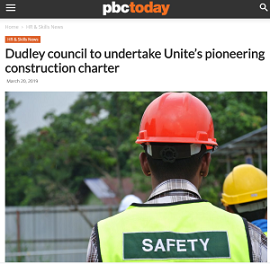 Dudley Council signing up to Unite's construction charter, a pioneering agreement to ensure that working conditions and building standards on construction projects under the control of the council meet the highest standards.
---
Historic England's new guidance on piling reported to engineers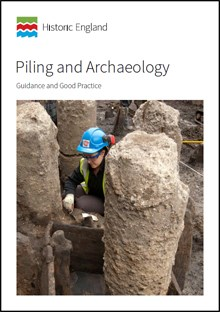 Ground Engineering News has updated readers on Historic England's (HE) publication of its guidance on piling.
---
Big Ben's iconic clock face restored to original blue colour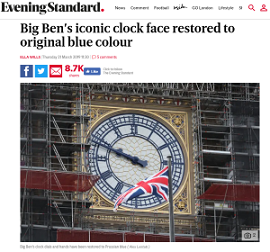 Big Ben's famous clock face has been unveiled in its new blue colour following more than a year of restoration.
---
Heads of Planning Scotland (HOPS): 'Planning Bill Could Break the System'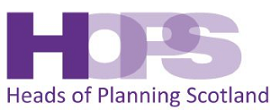 Heads of Planning Scotland (HOPS), who represent officials running planning authorities across the country, has warned that the scale of new responsibilities to be introduced in the Planning Bill could break the back of an already under-resourced system.
---
Historic England launches new heritage apprenticeships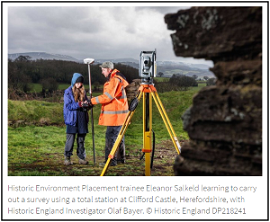 Historic England (HE) has launched new apprenticeships intended to meet the demand for skilled professionals around the country.
---
IHBC Tech Panel lead Prof John Edwards explores with CIOB how 'Conservation is driving quality in construction'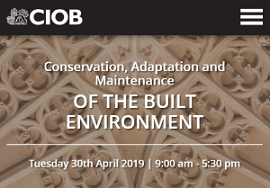 IHBC Tech Panel lead Prof John Edwards has made the case to members of the CIOB that Conservation is driving quality in construction.
---
Prince Charles: Future of built heritage could be endangered by traditional skills shortage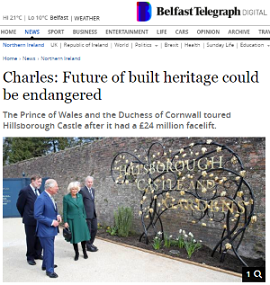 The Prince of Wales stated that the future of Britain's built heritage could be endangered by the threat to traditional building craft skills, so a programme within the Prince's Foundation was aimed at supporting them.
---
The Iron Bridge reopens to the public following £3.6 Million Project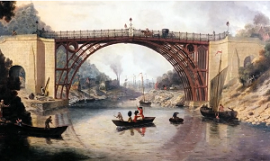 English Heritage's £3.6 million conservation project to repair and restore the Iron Bridge in Shropshire has been completed and it is now open to the public.
---