Coronavirus planning rules to protect theatres, concert halls and music venues
The changes will safeguard theatres, concert halls and live music performance venues in England from redevelopment or demolition. This is a response to the threat these venues face due to temporary social distancing restrictions introduced during the coronavirus pandemic.
Councils will now have to take the temporary impact of coronavirus into account when considering applications for change of use, redevelopment or demolition. This move, alongside a £1.57 billion investment programme, is intended to provide extra security to businesses as they make plans to re-open when is it safe to do so, and continue activities outdoors and virtually.
Housing and Communities Secretary, Rt Hon Robert Jenrick MP said: "Our theatres, concert halls and live music performance venues are the envy of the world and are central to our cultural heritage. That's why we're investing £1.57 billion to protect Britain's cultural, arts and heritage institutions, as well as ensuring these buildings aren't destroyed. It is vital they are properly protected by the planning system for both people today to enjoy and future generations."
Jon Morgan, Director of the Theatres Trust, said: "We welcome the news of revisions to the planning system, which reinforce and increase protections for our treasured theatres and provide reassurance for the communities that use and value them. The COVID-19 lockdown has rendered otherwise vibrant theatres vulnerable to permanent closure and we have already seen a number of theatres fall vacant due to the operator going into liquidation. These measures will help ensure these vital community assets are protected during the current crisis and can be revived to serve their local communities once again."
A written ministerial statement outlining the changes will have immediate effect and will remain in place until 31 December 2022.
Ref https://www.gov.uk/government/news/new-planning-rules-to-protect-our-cultural-heritage
IHBC NewsBlog
IHBC's latest issue of CONTEXT explores issues with Damp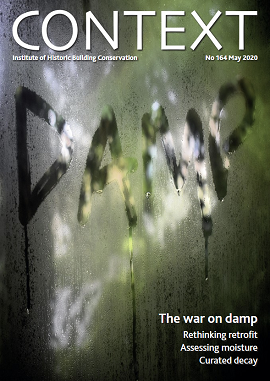 It includes articles on Rethinking Retrofit to not waste carbon and not damage buildings, Assessing Moisture in porous building materials, conserving the Burns Monument using lime grout and injection mortars, Curated Decay, and more.
---
New Online Course in "Energy Efficiency Measures for Older and Traditional Buildings"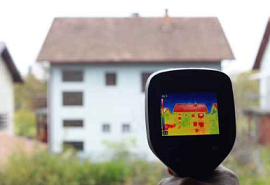 Welsh company The Environment Study Centre (ESC) has released a new online course for professionals seeking a qualification in dealing with the retrofitting of older and traditional buildings.
---
Looking for a Qualified Conservation Professional?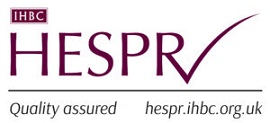 Use the IHBC's HESPR register of businesses that work to the high conservation and service standards expected by the IHBC.
---
Futurism, manifest in the '70s!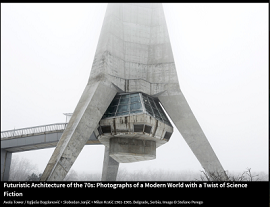 The photographic essay 'Futuristic Architecture of the 70s: Photographs of a Modern World with a Twist of Science Fiction', with images by Stefano Perego, from Arch Daily.
---
Warwick planners failed to properly consider impact of development on wildlife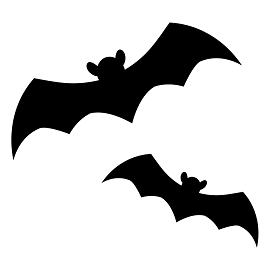 Warwick District Council is to pay a local wildlife group £1,000 and provide new hibernation boxes for bats said Local Government and Social Care Ombudsman.
---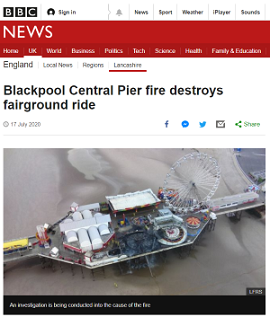 Some 50 firefighters have been tackling a blaze on Blackpool's Central Pier, built in 1868 and containing a 33m-high (108ft) Ferris wheel known as the Big Wheel installed in 1990.
---
Chancellor announces £2bn Green Homes Grant, part of £3Bn package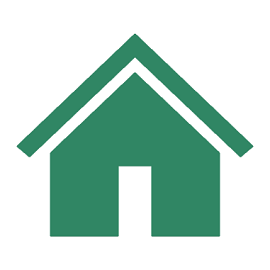 Chancellor Rishi Sunak has unveiled a new £2bn Green Homes Grant to retrofit homes and buildings across the country, part of a £3bn green investment package.
---
IHBC's first Virtual School a Marked Success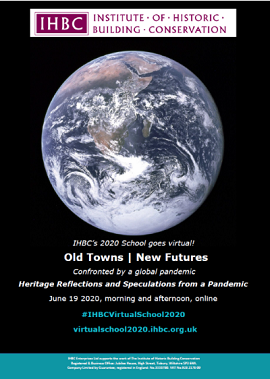 The first 'Virtual School' hosted by the IHBC was launched on 19 June with lead speakers covering pandemic-related topics shaping valued places over two sessions.
---
Take a Tour of Scotland in 3D, courtesy of HES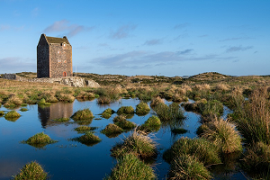 Anyone can immerse themselves in Scotland's history from home by exploring the interactive 3D models of towers, tombs, brochs and standing stones from Historic Environment Scotland (HES).
---
Two towers become one in Australian architectural first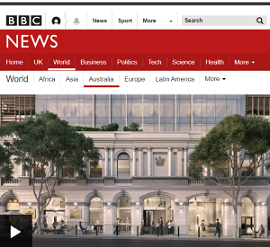 Two Brisbane skyscrapers are being stitched together to create a new 'green' building, the BBC has reported.
---
MPs are Asked for Views on £4bn Parliament Restoration Plan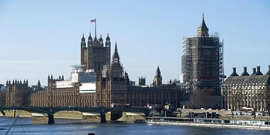 MPs and peers are being asked for their views on the planned restoration and renewal of the Houses of Parliament.
---