Construction Project Management Online: what works and what is to come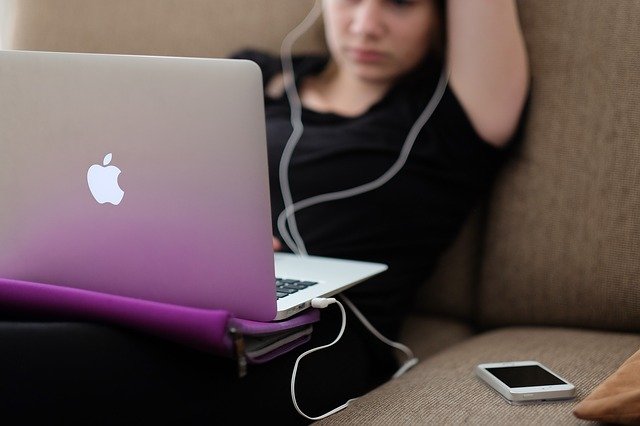 Overview
One year ago, our lives suddenly changed with Covid-19. Since then we have moved from uncertainty to investigation, from fear to dedication, from lockdown to creativity. Globally we are now on a path that we all hope will lead us to a new and better normal.
I am a project manager who started as a civil engineer 15 years ago at GEG – an international engineering design and consultancy company, headquartered in Porto, Portugal. GEG began its internationalisation process in 2003 and since then it has developed engineering solutions in more than 30 countries. This was relevant for the way our teams adapted to this new reality, as we already embraced some procedures and an online culture, imposed by our work with other international consultants and due to our clients being spread around the world.
The impact on how our teams worked at GEG with the pandemic was significant, when most employees started working at home. However, some work practices that already existed, such as online meetings, BIM models of collaborative work on online platforms, and communication software between teams, helped this transition.
Once the first logistical and organisational difficulties were overcome, the doubts were huge: how would the teams react to the local situation of specific projects, when there were so many crucial deadlines to be met for such important projects? How would we stay focused and united?
The personal challenges are also significant, namely how to manage the balance between work and family in the best possible way? How do we stay emotionally enthusiastic about our work?
Findings & Tips
I did not have the answers to these questions, so I went to talk with some of my GEG colleagues and asked how they overcame their difficulties and how their teams reacted. I found that we should move forward by making time for conversation and to share experiences. In this way it is possible to learn from each other when we are facing such different and complex challenges.
Here are some important thoughts, representing only a small part of my learnings, but crucial none-the-less.
The first finding is that "There is no comparison between those who are at home working without children with those who have young children at home."
The difference is quite stark and understanding this, for management, is crucial.
Some of those without children went back to old hobbies and were able to schedule a glass of wine and an online chat with friends to help their emotional balance. Those with children had to pack toys, wash clothes and bibs, prepare meals, print schoolwork, do some sign language when also attending a professional meeting to instruct their children not to watch so much YouTube or to stop fighting with their siblings.
But on the other hand, parents also discovered skills that are sure to stay for a lifetime - the ability to focus attentively at a Zoom meeting while the children are running around in the room; multi-tasking with a call to the boss, while picking up the one-year-old son who is clinging to the electrical cables; or resilience by enduring heroically each passing day. In the evening, when the children sleep quietly, it is possible to realise that they help us to focus on what is essential in life, and force us to keep on the right path. This is nothing more than a strategic view of life and one that can also help us in business.
The second finding is that "The management of the teams went smoothly, and the deadlines were met."
In the first lockdown, we had large projects underway with tight deadlines. We suddenly and quickly had to adjust the way we work. Using technological tools that we were already used to, promoting online meetings and also focusing on deadlines, with clear language and objectives, we were able to successfully provide the necessary responses. This methodology has been easily maintained over the past few months, although some tiredness is also being experienced as the months go by.
My colleagues helped with some tips - I like these and tried to implement them also at home. So here are my thoughts for a better way of teleworking:
Keep routines
Plan everything that can be planned: from the most important work tasks that really have to be done (giving priority); to meals at home (so you don't have to be thinking about what to cook at the last minute); "I get to plan the time that I will dedicate to the children and the time that I will be working"
Be flexible: one has to adapt the planned tasks if there are unforeseen circumstances and requirements, both for family and professionally
Be relative: in other words give your best knowing that this will not always be enough. Not all requests from children are so important, and not all requests from work will be so urgent
Take a break: when teleworking, it is more difficult to take a moment to decompress and one can often work excessively. It is important to take a break in the middle of the morning or afternoon to reset, a time without screens
Conclusion
It was, and it is, possible to manage teams located in various geographies where each person is actually in their own home. It is sometimes harder to answer all the challenges, but many of us in the world are doing our best to succeed.
Some people like teleworking, others not so much and prefer to work in an office environment. But both these ways can work together, and why not? Appreciating this fact means that we can adapt the way we work in the future. We can find mixed ways of working, blend solutions, to allow us also to reduce our adverse ecological footprint and minimise the disadvantages inherent in commuting. This can be done whilst maintaining efficiency and balance at work, and both management and the professional teams must work hand-in-hand to make this happen. The time is right.
---
Project Manager - GEG Engineering Structures For Life, Portugal: Raquel Campos e Matos
--ICPMA 13:44, 03 May 2021 (BST)