The Heritage Lottery Fund supports the historic home of horticulture
On 24 August 2016, The Heritage Lottery Fund (HLF) announced that it had awarded the historic home of horticulture, the Royal Horticultural Society Wisley Garden, a project planning grant towards the restoration of the garden as a learning garden, with works to the original laboratory and lecture facilities and digital collection access for the nationally important collection.
The HLF wrote:
The 'home of horticulture' will restore an historic laboratory, secure the future of its incredible specimen archive and create new space and learning opportunities for visitors of all ages. A specimen collected by Charles Darwin on the Beagle and a piece of lavender dating back to 1731 are just two of more than 100,000 plant and insect specimens in RHS Wisley's nationally and historically important collection. Many of these treasures are now set to be cleaned, restored and put on display for the very first time. Virtual visitors will be able to access the collection as records of some of the plants and insects will be shared digitally.
The garden's historic laboratory will also be brought back into the heart of Wisley's story. Dating back more than two centuries, the building houses old botanical labs, the original lecture theatre and a Herbarium. The project will restore these features and open up part of the building as an art gallery and museum space.
The project will revive Wisley's original purpose as a learning garden.
A new Centre for Horticultural Science and Learning, complete with atrium and events space, will be built to house collections and share learning with visitors and researchers. Three new 'Future Gardens', exploring themes of Gardens as Nature Reserves, Health and Wellbeing and a World Kitchen Garden, will be created next to the Centre.
Stuart McLeod, Head of HLF South East, said: 'Wisley is such an important site in the history of plants and gardens – a superb setting for some rare and fascinating plant specimens along with thousands of books, artefacts and photographs. This project will help build on the traditions of the place to reach out and attract new visitors and ensure people come here to learn about and enjoy horticulture for many years to come.'
RHS Garden Wisley has been awarded £212,000 to develop project plans and will apply for a full grant of £4.8million at a later date.
[edit]
Find out more
[edit]
External references
IHBC NewsBlog
IHBC Marsh Award Nominations – Closing Date 30 March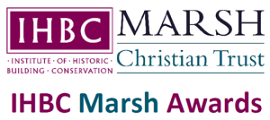 Celebrate your local 'retired members' and 'successful learners' with £500 cash prizes and 2020 Brighton School places!
---
Biodiversity Net Gain through UK Construction Projects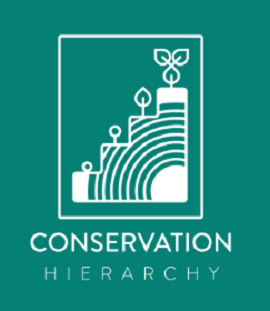 The Conservation Hierarchy is a new framework developed by the University of Oxford to help construction projects achieve Biodiversity Net Gain.
---
How Project Managers for Town Centre Developments can Balance Risk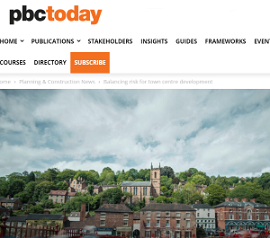 Jacqueline Hughes, senior risk analyst at Equib, in pbctoday discusses how project managers for town centre developments can get their risk management strategies right.
---
Red Tape is Strangling our High Streets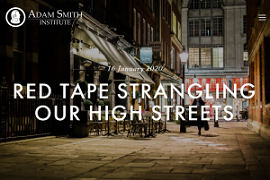 A new paper from the Adam Smith Institute argues that the problem with the High Street has been totally misunderstood, saying that we need to reform restrictive planning rules and reject a policy of managed decline to reinvigorate our town centres.
---
Calculating the full cost of energy used by buildings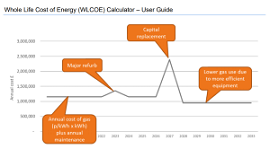 The Whole Life Cost of Energy (WLCoE) calculator – issued by government in BETA form – is intended to help building owners and operators to understand the full financial cost of the energy their buildings use, and welcomes feedback
---
England's heritage worth £31Bn: New Historic England report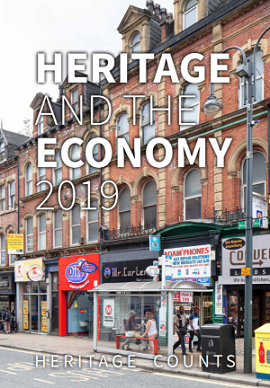 New research published by Historic England (HE) shows the value of heritage to England's economy as it contributes to economic prosperity and growth through jobs in the heritage and construction sectors and from tourism.
---
Part of Roman wall in Chester Collapses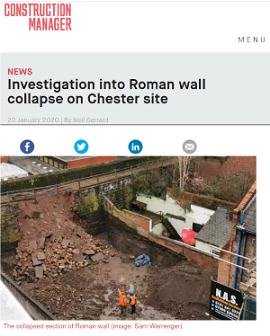 Investigations have begun into what caused part of Chester's Roman city wall to collapse during construction work.
---
Audit on new housing in England: Design overwhelmingly 'mediocre' or 'poor'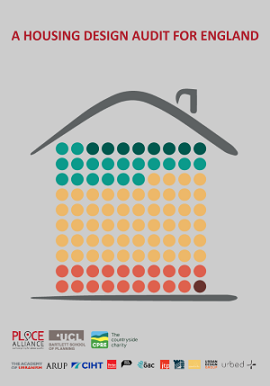 Though conservation professionals' skills in understanding, defining and explaining local character and architecture can help inform new residential design.
---
Historic England's '21 Fascinating Places Listed in 2019'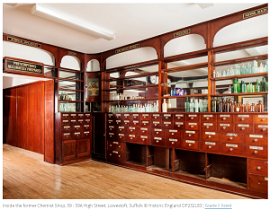 Over 500 historic places have been added to the National Heritage List for England (NHLE) in 2019 and Historic England (HE) has showcased 21 highlights.
---
UK's iconic first red public telephone box upgraded to GII*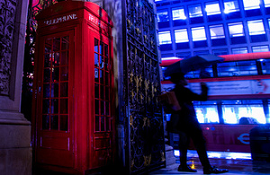 The K2 prototype telephone box situated outside the Royal Academy in London – built as part of the 1924 competition that gave rise to the iconic design and first listed at Grade II in 1986 – has had its listing upgraded to Grade II*.
---
Historic England publishes guidance on BIM for Heritage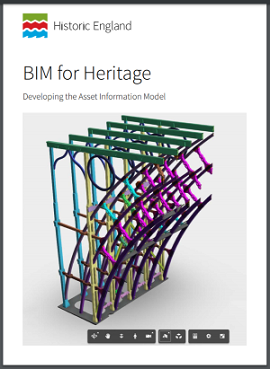 The second in a series focusses on developing the Asset Information Model (AIM).
---
High Streets Face a Bleak Future Without Rethinking Regeneration Strategies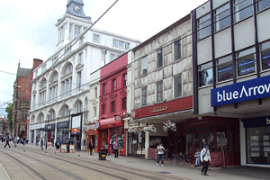 Reflecting issues that will be encountered across the IHBC's June 2020 Brighton School, think tank Centre for Cities argues for High Street success.
---