The Heritage Lottery Fund supports the historic home of horticulture
On 24 August 2016, The Heritage Lottery Fund (HLF) announced that it had awarded the historic home of horticulture, the Royal Horticultural Society Wisley Garden, a project planning grant towards the restoration of the garden as a learning garden, with works to the original laboratory and lecture facilities and digital collection access for the nationally important collection.
The HLF wrote:
The 'home of horticulture' will restore an historic laboratory, secure the future of its incredible specimen archive and create new space and learning opportunities for visitors of all ages. A specimen collected by Charles Darwin on the Beagle and a piece of lavender dating back to 1731 are just two of more than 100,000 plant and insect specimens in RHS Wisley's nationally and historically important collection. Many of these treasures are now set to be cleaned, restored and put on display for the very first time. Virtual visitors will be able to access the collection as records of some of the plants and insects will be shared digitally.
The garden's historic laboratory will also be brought back into the heart of Wisley's story. Dating back more than two centuries, the building houses old botanical labs, the original lecture theatre and a Herbarium. The project will restore these features and open up part of the building as an art gallery and museum space.
The project will revive Wisley's original purpose as a learning garden.
A new Centre for Horticultural Science and Learning, complete with atrium and events space, will be built to house collections and share learning with visitors and researchers. Three new 'Future Gardens', exploring themes of Gardens as Nature Reserves, Health and Wellbeing and a World Kitchen Garden, will be created next to the Centre.
Stuart McLeod, Head of HLF South East, said: 'Wisley is such an important site in the history of plants and gardens – a superb setting for some rare and fascinating plant specimens along with thousands of books, artefacts and photographs. This project will help build on the traditions of the place to reach out and attract new visitors and ensure people come here to learn about and enjoy horticulture for many years to come.'
RHS Garden Wisley has been awarded £212,000 to develop project plans and will apply for a full grant of £4.8million at a later date.
[edit]
External references
IHBC NewsBlog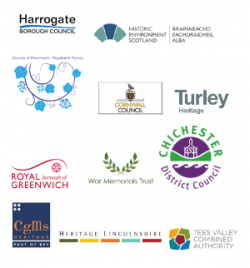 From conservation & design, DAC support and project management, to designation in Scotland!
---
IHBC meets Wikipedia - new entry posted by IHBC Chair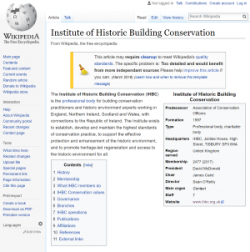 A Wikipedia entry for the IHBC, drafted by IHBC Chair James Caird, has now been published.
---
Boost your IHBC accreditation submission and CPD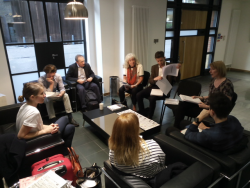 FREE application support MATE sessions: Nottingham (25/04), Belfast (31/05), Glasgow (7/06)
---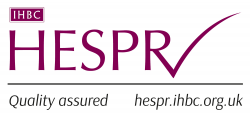 Project management for the Wordsworth Trust, closing 30/04, £40,000 contract.
---
IHBC Heritage from the doorstep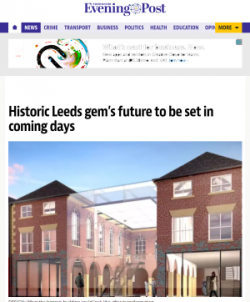 The Yorkshire Evening Post describes how an ageing heritage asset, the White Cloth Hall - one of Leeds' oldest buildings could see its future secured.
---
Heritage Alliance publishes first ever international report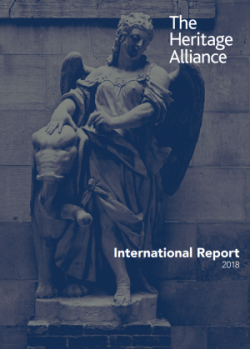 The Heritage Alliance (THA) has published the first ever report on the independent heritage sector's impact overseas, led by past THA CEO, Kate Pugh.
---
£27M funding scheme to improve lakes and rivers in England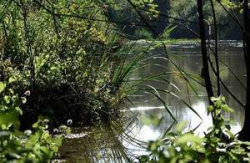 A new £27 million scheme is open for applicants to help improve England's waterways, funded by the European Agricultural Fund for Rural Development.
---
Pilot scheme launched to help build a sustainable future for listed places of worship
The new two-year £1.8m scheme is to be piloted with expert advisors working across the urban and rural areas of Manchester and Suffolk.