The Heritage Lottery Fund supports the historic home of horticulture
On 24 August 2016, The Heritage Lottery Fund (HLF) announced that it had awarded the historic home of horticulture, the Royal Horticultural Society Wisley Garden, a project planning grant towards the restoration of the garden as a learning garden, with works to the original laboratory and lecture facilities and digital collection access for the nationally important collection.
The HLF wrote:
The 'home of horticulture' will restore an historic laboratory, secure the future of its incredible specimen archive and create new space and learning opportunities for visitors of all ages. A specimen collected by Charles Darwin on the Beagle and a piece of lavender dating back to 1731 are just two of more than 100,000 plant and insect specimens in RHS Wisley's nationally and historically important collection. Many of these treasures are now set to be cleaned, restored and put on display for the very first time. Virtual visitors will be able to access the collection as records of some of the plants and insects will be shared digitally.
The garden's historic laboratory will also be brought back into the heart of Wisley's story. Dating back more than two centuries, the building houses old botanical labs, the original lecture theatre and a Herbarium. The project will restore these features and open up part of the building as an art gallery and museum space.
The project will revive Wisley's original purpose as a learning garden.
A new Centre for Horticultural Science and Learning, complete with atrium and events space, will be built to house collections and share learning with visitors and researchers. Three new 'Future Gardens', exploring themes of Gardens as Nature Reserves, Health and Wellbeing and a World Kitchen Garden, will be created next to the Centre.
Stuart McLeod, Head of HLF South East, said: 'Wisley is such an important site in the history of plants and gardens – a superb setting for some rare and fascinating plant specimens along with thousands of books, artefacts and photographs. This project will help build on the traditions of the place to reach out and attract new visitors and ensure people come here to learn about and enjoy horticulture for many years to come.'
RHS Garden Wisley has been awarded £212,000 to develop project plans and will apply for a full grant of £4.8million at a later date.
[edit]
Find out more
[edit]
External references
IHBC NewsBlog
Drone Surveying a London Landmark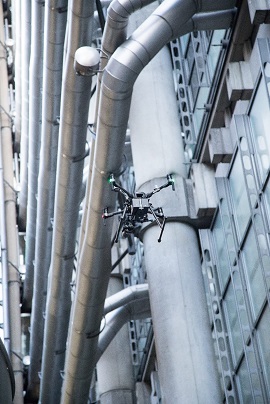 Uninhabited Aerial Vehicles (UAVs) have been used to undertake a survey of the Lloyd's building's external façade in the heart of the City of London.
---
Green Party calls for no VAT on refurbishment in new Parliamentary petition
The petition calls on the government to remove VAT on refurbishment projects and raise VAT on non-Passivhaus new-build construction to 20 per cent. Retrofitting is carbon-efficient but the current VAT regime privileges new build over refurbishment.
---
Conservation Professionals Concerned about Future Planning Policy

Directors of the IHBC and the Victorian Society are among those whose opinions are featured in the RICS in-house publication Modus as it explores heritage impacts in England's planning proposals.
---
Learn all about the Professions in Building Conservation at upcoming Conference

Glasgow City Heritage Trust (GCHT) 3-day online conference aimed at anyone working, or interested in working, within the building and heritage sectors.
---
New use for abandoned oil rigs: Offshore reefs!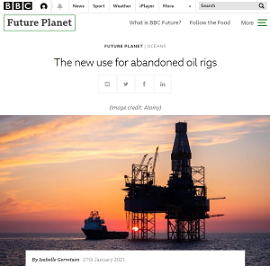 One way in which these old rigs can be remarkably useful is that the subsurface rig can provide the ideal skeleton for coral reefs, allowing the remarkable ecosystems beneath the waves come into their own.
---
Birnbeck Pier, in Weston-super-Mare, to undergo Restoration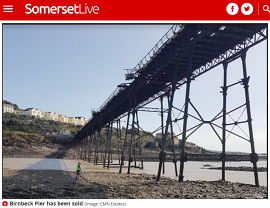 A new company – Birnbeck Holdings Limited – has now been set up by CNM Estates which has purchased Birnbeck Island and the historic pier.
---
Ecclesiastical Heritage Risk Barometer 2020 Published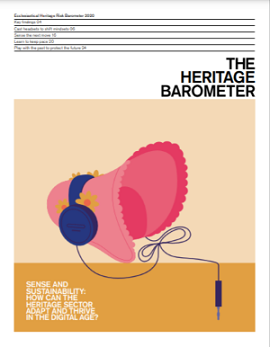 The publication offers research to help answer the question: 'How can the heritage sector adapt and thrive in the digital age'?
---
Victorian Bath House dug up from under a Manchester Car Park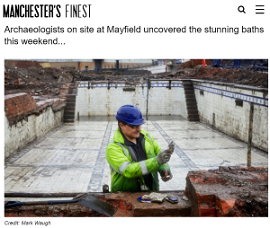 A stunning Victorian Bath House has been uncovered during works on creating the city's first public park in over 100 years.
---
APPG on 'Conservation, Places and People' Opens first Parliamentary Inquiry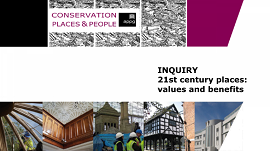 The Inquiry is into '21st Century Places – Values & Benefits'
---
Historic Photographer of the Year 2020 Winners Announced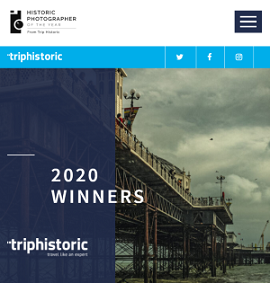 The awards showcase the very best historic places and cultural sites from across the globe.