The Heritage Lottery Fund supports the historic home of horticulture
On 24 August 2016, The Heritage Lottery Fund (HLF) announced that it had awarded the historic home of horticulture, the Royal Horticultural Society Wisley Garden, a project planning grant towards the restoration of the garden as a learning garden, with works to the original laboratory and lecture facilities and digital collection access for the nationally important collection.
The HLF wrote:
The 'home of horticulture' will restore an historic laboratory, secure the future of its incredible specimen archive and create new space and learning opportunities for visitors of all ages. A specimen collected by Charles Darwin on the Beagle and a piece of lavender dating back to 1731 are just two of more than 100,000 plant and insect specimens in RHS Wisley's nationally and historically important collection. Many of these treasures are now set to be cleaned, restored and put on display for the very first time. Virtual visitors will be able to access the collection as records of some of the plants and insects will be shared digitally.
The garden's historic laboratory will also be brought back into the heart of Wisley's story. Dating back more than two centuries, the building houses old botanical labs, the original lecture theatre and a Herbarium. The project will restore these features and open up part of the building as an art gallery and museum space.
The project will revive Wisley's original purpose as a learning garden.
A new Centre for Horticultural Science and Learning, complete with atrium and events space, will be built to house collections and share learning with visitors and researchers. Three new 'Future Gardens', exploring themes of Gardens as Nature Reserves, Health and Wellbeing and a World Kitchen Garden, will be created next to the Centre.
Stuart McLeod, Head of HLF South East, said: 'Wisley is such an important site in the history of plants and gardens – a superb setting for some rare and fascinating plant specimens along with thousands of books, artefacts and photographs. This project will help build on the traditions of the place to reach out and attract new visitors and ensure people come here to learn about and enjoy horticulture for many years to come.'
RHS Garden Wisley has been awarded £212,000 to develop project plans and will apply for a full grant of £4.8million at a later date.
[edit]
External references
Featured articles and news
IHBC seeks perspectives on Brexit planning for conservation
We would like to hear from members with ideas on these matters, and/or any interest in joining an IHBC European Special Interest Group.
---
IHBC Reminder: Marsh Awards close end March 2017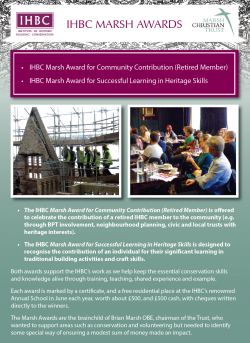 The 2nd IHBC Marsh Awards celebrating retired members and successful learners is now open - prizes include £500 and a free place at the IHBC's Annual School.
---
IHBC HESPR tender pick of the week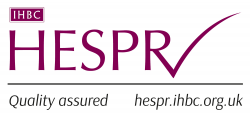 Director's top pick features a call from Blaenau Gwent County Borough Council for a specialist consultant to develop Town Centre Strategies.
---
IHBC CPD boost - How Business Improvement Districts impact on urban regeneration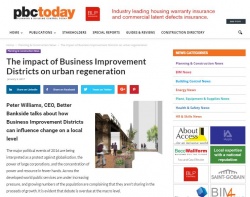 Peter Williams, CEO of Better Bankside in London, talks about how these can influence change on a local level in Planning & Building Control Today.
---
Scotland's Conservation Crisis No 2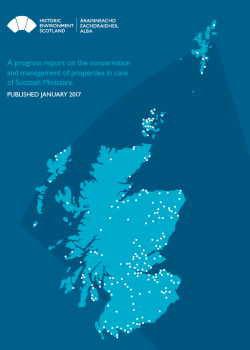 More than half of heritage sites and monuments managed by Historic Environment Scotland (HES) are at risk, according to a recent report.
---
Scoping for limited VAT review
The review will consider if the system is working appropriately in today's economy and identify simplification opportunities.
---
New Health and Work Strategy launched
Health and Safety Executive (HSE) concludes there is a role to play for everyone who has a stake or interest in improving health and safety in the workplace.
---
Apps will allow European online heritage curation
New social platform and smartphone applications (apps) will be developed by a European consortium to aid the documentation of Europe's cultural heritage.
---
Lord Prior appointed as new construction minister
Lord Prior of Brampton replaces Jesse Norman, who has become energy minister after just six months in the construction role.
---
Scarborough Futurist Theatre demolition approved
Plans to demolish a 1920s theatre have been approved by councillors amid an angry protest by more than 100 campaigners, according to the BBC.