The Heritage Lottery Fund supports the historic home of horticulture
On 24 August 2016, The Heritage Lottery Fund (HLF) announced that it had awarded the historic home of horticulture, the Royal Horticultural Society Wisley Garden, a project planning grant towards the restoration of the garden as a learning garden, with works to the original laboratory and lecture facilities and digital collection access for the nationally important collection.
The HLF wrote:
The 'home of horticulture' will restore an historic laboratory, secure the future of its incredible specimen archive and create new space and learning opportunities for visitors of all ages. A specimen collected by Charles Darwin on the Beagle and a piece of lavender dating back to 1731 are just two of more than 100,000 plant and insect specimens in RHS Wisley's nationally and historically important collection. Many of these treasures are now set to be cleaned, restored and put on display for the very first time. Virtual visitors will be able to access the collection as records of some of the plants and insects will be shared digitally.
The garden's historic laboratory will also be brought back into the heart of Wisley's story. Dating back more than two centuries, the building houses old botanical labs, the original lecture theatre and a Herbarium. The project will restore these features and open up part of the building as an art gallery and museum space.
The project will revive Wisley's original purpose as a learning garden.
A new Centre for Horticultural Science and Learning, complete with atrium and events space, will be built to house collections and share learning with visitors and researchers. Three new 'Future Gardens', exploring themes of Gardens as Nature Reserves, Health and Wellbeing and a World Kitchen Garden, will be created next to the Centre.
Stuart McLeod, Head of HLF South East, said: 'Wisley is such an important site in the history of plants and gardens – a superb setting for some rare and fascinating plant specimens along with thousands of books, artefacts and photographs. This project will help build on the traditions of the place to reach out and attract new visitors and ensure people come here to learn about and enjoy horticulture for many years to come.'
RHS Garden Wisley has been awarded £212,000 to develop project plans and will apply for a full grant of £4.8million at a later date.
[edit]
Find out more
[edit]
External references
IHBC NewsBlog
IHBC offers sympathies to Paris on Notre Dame fire, as scale of damage under review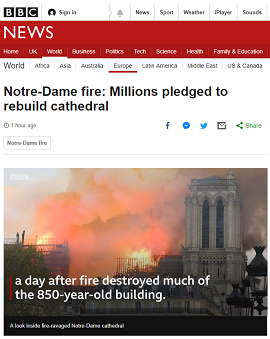 With the assessment of the scale of the fire damage to Notre Dame and its causes still ongoing, the IHBC offers its sympathies to the people of France, Europe and to the world.
---
Planning approval for restoration of historic border bridge, writes The Berwick Advertiser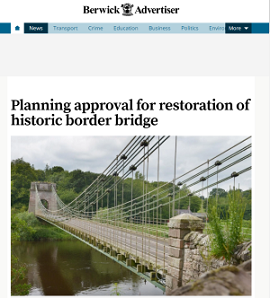 Plans to 'take apart and rebuild' a historic bridge linking England and Scotland have been approved by Northumberland County Council and its Scottish counterpart.
---
New House of Commons Library Note on VAT and Churches: from reforms to grants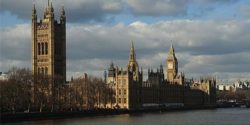 The House of Commons Library has issued a new Briefing Note that examines how construction work for churches is treated for VAT in the UK.
---
Norwich Anglia Square: Government calls in tower block plan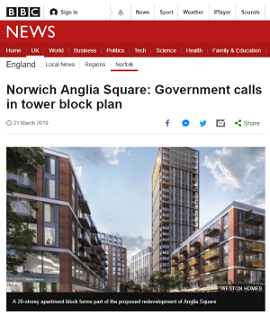 An inquiry will decide on a £250m redevelopment of a shopping complex, including 1,250 new homes, after plans were called in by the government.
---
Dudley council to undertake Unite's pioneering construction charter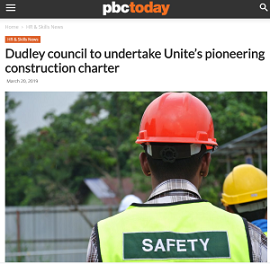 Dudley Council signing up to Unite's construction charter, a pioneering agreement to ensure that working conditions and building standards on construction projects under the control of the council meet the highest standards.
---
Historic England's new guidance on piling reported to engineers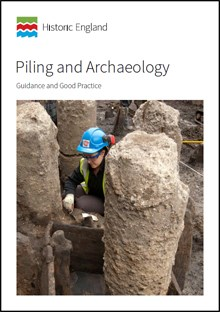 Ground Engineering News has updated readers on Historic England's (HE) publication of its guidance on piling.
---
Big Ben's iconic clock face restored to original blue colour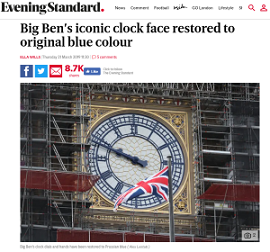 Big Ben's famous clock face has been unveiled in its new blue colour following more than a year of restoration.
---
Heads of Planning Scotland (HOPS): 'Planning Bill Could Break the System'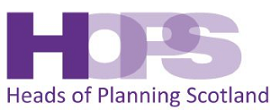 Heads of Planning Scotland (HOPS), who represent officials running planning authorities across the country, has warned that the scale of new responsibilities to be introduced in the Planning Bill could break the back of an already under-resourced system.
---
Historic England launches new heritage apprenticeships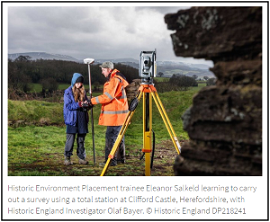 Historic England (HE) has launched new apprenticeships intended to meet the demand for skilled professionals around the country.
---
IHBC Tech Panel lead Prof John Edwards explores with CIOB how 'Conservation is driving quality in construction'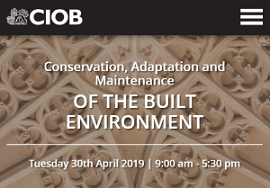 IHBC Tech Panel lead Prof John Edwards has made the case to members of the CIOB that Conservation is driving quality in construction.
---
Prince Charles: Future of built heritage could be endangered by traditional skills shortage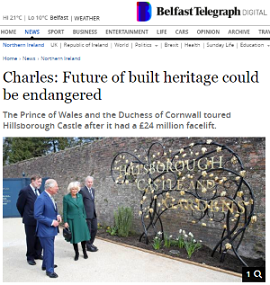 The Prince of Wales stated that the future of Britain's built heritage could be endangered by the threat to traditional building craft skills, so a programme within the Prince's Foundation was aimed at supporting them.
---
The Iron Bridge reopens to the public following £3.6 Million Project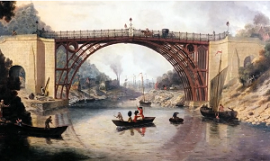 English Heritage's £3.6 million conservation project to repair and restore the Iron Bridge in Shropshire has been completed and it is now open to the public.
---