Southwark Council's programme of rooftop housing development
Introduction
In October 2019, Southwark Council outlined its plans to introduce a set of principles, or promises to residents, to guide a proposed bespoke programme of rooftop development aiming to provide vital new council housing.
Southwark faces an acute housing need with over 12,000 families on the waiting list and over 2,000 children currently living in temporary accommodation. The council has one of the most ambitious council housebuilding programmes in the country with a commitment to build 11,000 brand new council homes by 2043. Over 600 council homes have already been delivered, and more are on the horizon, but with available land in short supply the council is looking at new and innovative ways to build more housing. This includes a special focus on unlocking potentially hundreds of new homes with upward extensions on existing blocks. But the council is also aware of the impact this will have on people living in the affected buildings and has drafted a series of principles and commitments to maximise the benefits and minimise the impacts on residents.
Cllr Leo Pollak, Cabinet Member for Social Regeneration, Great Estates and New Homes, said:
"Rooftop housing has a great potential to not only deliver hundreds of high-quality new council homes and improve existing homes, but also to help decarbonise the development supply chain.
"We've spoken to residents about the opportunities and challenges linked to rooftop housing and the kind of preferences that were raised were things like their desire to remain on the top floor, being prioritised for the new homes and improvements being made to the rest of the block.
"Unlocking a new dimension of council housing supply like this is not going to be straightforward, but we are driven by the potential for hundreds, potentially thousands of new council homes in our borough. We plan to offer a quicker on-site construction time by doing most of the building off-site, [giving] first refusal on the new homes to those living underneath, and improvements to the existing block, with any costs associated with the new homes – such as a new roof, lift and landscaping – non-rechargeable to leaseholders.
"We are also developing an accompanying rooftop design guide that will detail some of the best options to complement and enhance an existing block well, maximise internal living and amenity space and solutions for connecting new homes to existing services."
One of the ways the council is promising to minimise the impact on existing residents is to build rooftop homes in a modular form, off-site and crane them onto adapted blocks, significantly shortening the time construction is on site. Residents living immediately underneath the new homes will be given the first opportunity to move into them, so people previously living on the top floor will have the chance to stay on the top floor and in a brand-new home. The vacated properties will then be made available to those on the waiting list.
About this article
This article was previously published on the IHBC website in October 2019 under the title: 'Southwark Council plans new principles for bespoke programme of rooftop development'. It can be accessed HERE.
Other articles by IHBC on Designing Buildings Wiki can be accessed HERE.
IHBC NewsBlog
Find an IHBC HESPR accredited professional using our map-based search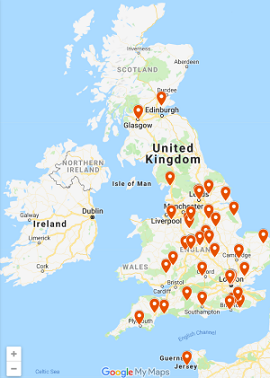 Find the office locations of HESPR members – IHBC's Historic Environment Service Provider Recognition (HESPR) scheme – using our map-based facility.
---
Flintshire: Shotton steelworks' John Summers building to be restored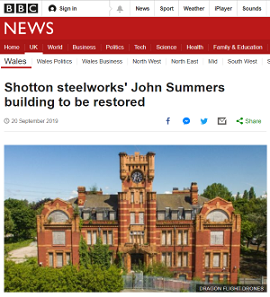 A landmark on a list of the UK's most endangered buildings, Shotton steelworks' Grade II-listed general office and clock tower, is to be brought back to life in Flintshire.
---
Rochdale Market, Manchester, to close as trader numbers and revenue continue to fall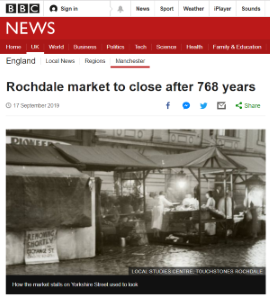 Rochdale Borough Council writes: Over the past year the number of traders regularly attending the market has halved and it is not financially viable.
---
IHBC supports Climate Heritage Network Global Launch: Edinburgh 24-25 Oct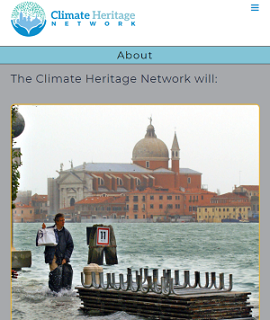 The Climate Heritage Network (CHN) Global Launch is a two-day program devoted to urgently mobilizing the cultural heritage sector for climate action across the globe.
---
Brunel's 'other bridge' in Bristol to be 'saved with £62k grant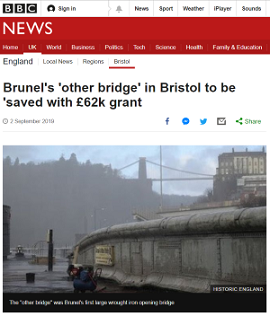 A swing bridge that was designed by Brunel is to be 'saved' with a £62,000 grant from Historic England.
---
Victorian Society announce Top 10 Most Endangered Buildings 2019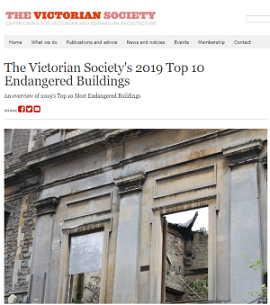 On September 13th the Victorian Society announced its Top 10 Endangered buildings list.
---
American Cities Then & Now: See How New York, Los Angeles & Detroit Look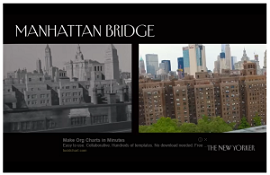 An Open Culture article takes a look at the American Cities of New York, Los Angeles and Detroit comparing how they look now compared to the 1930s and 1940s.
---
Great Yarmouth's Venetian Waterways to recapture former glories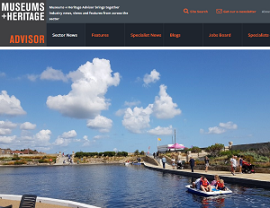 Great Yarmouth's 91 year old Venetian Waterways has been re-opened to the public following a £2.7 million regeneration project.
---
Fire engulfs Grade II-listed Horncliffe Mansion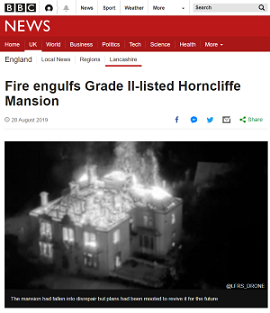 BBC news has reported on how the Grade II-listed mansion, Horncliffe Mansion in Rawtenstall has been 'completely gutted' after a fire tore through the derelict building.
---
England's Heritage Open Days celebrates 25 years!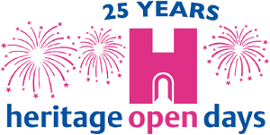 England's Heritage Open Days celebrates it's 25th year with 25 new places opening their doors. Take advantage of a huge range of regular and one-off opportunities!
---