Seashaken Houses: a lighthouse history from Eddystone to Fastnet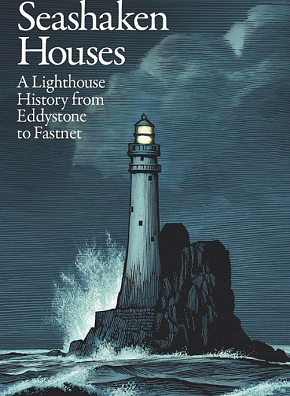 Seashaken Houses: a lighthouse history from Eddystone to Fastnet, Tom Nancollas, Particular Books, 2018, 256 pages, black and white illustrations, hardback.
---
I like a book to have a good title and Seashaken Houses, a line borrowed from Dylan Thomas, is a good title. 'Standing far offshore, the rock lighthouses are strange conceits, surrounded entirely by water but impervious to its effects… In fair conditions, waves bounce against their massive drum-like lower parts, sending chance plumes of spray to harass the window sills. Fouler weather sends heavier walls of water over the fragile glass lanterns, usually held protectively out of the sea's reach. In the heaviest weather, they shake.' Several accounts by lighthouse men attest to this shaking. The buildings groan too, in the heaviest seas.
The book started as a dissertation – 'A Machine for Living in: appraising the Rock Lighthouse interior' – commended in the Gus Astley Student Awards in 2016. By the time it became a book the title had, thankfully, changed but it had also morphed into something broader. Part architectural and social history of these eccentric buildings, it is written as a travelogue, giving an understanding of the isolation and purpose of these edifices. The incredible ingenuity required to build them at sea and the tenacity of the men who manned them, risking their lives and their sanity, are woven with salty tales of seafaring and shipwrecks to form a richly atmospheric read. Nancollas writes of the lighthouses: 'Their stories would hold the attention of even the most wandering mind.'
The book takes you on a journey around the seas of Britain to visit surviving rock lighthouses. From the oldest standing one (Bell Rock, 1813), off Arbroath in Scotland, past Perch Rock in the mouth of the Mersey to Wolf Rock located in notoriously tempestuous seas eight miles off the coast of Land's End. These are lighthouses on the very fringes of the country, not even of the country, standing on offshore rocky reefs that had, by the time any of the lighthouses were built, wrecked many ships and claimed many lives.
The story starts with Henry Winstanley's ludicrously decorative first lighthouse at Eddystone (1698). Built of timber, with an external stair wrapping around, it looked more like a helter-skelter in a fairground than a fortress to face the worse tempers of the sea. Surprisingly, it lasted for five years until the Great Storm of 1703 swept it away with Winstanley (who had rushed out to it to sea to strengthen it) inside it. The lighthouse and Winstanley were never seen again. He was not alone. Thirteen naval ships were wrecked and 1,000 sailors died in the same storm. John Smeaton's replacement at Eddystone (1759) became the standard form for all later lighthouses: the tall, tapering cylinder topped with the glass-encased light. Smeaton's particular tour de force was to build it of interlocking stonework, blocks dovetailed together and bedded with hydraulic cement. It became the blueprint for lighthouse building.
Not that it made building them any easier. As Nancollas writes of the men who built Bishop Rock lighthouse, 32 miles off the coast of Land's End: 'these men clung like limpets to unforgiving nodules of granite. Atlantic swells regularly crashed over their god-forsaken building site, but they clung on with the help of harnesses bolted deeply into the rock. Even the tools were tied down. They ate limpets too, in their grim quarters on a nearby islet because storms frequently halted their supply chain.' The book captures the isolation of these buildings, as well as the deprivations faced by the men who built and manned them. There is no romantic view of these isolated beacons. Madness was never far away.
Seashaken Houses is an evocative and well-written book. It does not easily fit into a category, part architectural and social history, part travelogue, but I liked it all the more for that. Perhaps bookshops and libraries should have a good-read section. That would be a good place for it.
---
This article originally appeared as 'Homes for limpets' in IHBC's Context 160 (Page 48), published in July 2019. It was written by Kate Judge, freelance architectural historian.
--Institute of Historic Building Conservation
IHBC NewsBlog
COVID-19: Advice and Updates collated from the Heritage Sector
Organisations with conservation links have been collating resources on COVID-19 impacts, including Built Environment Forum Scotland (BEFS), Historic Environment Forum, The Heritage Alliance (THA), and Historic England, on cleaning surfaces.
---
Councils considering 'executive powers' as measures to avoid planning gridlock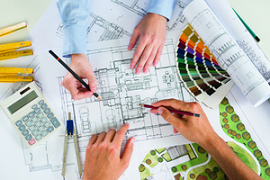 Councils are reported to be considering taking up rarely-used executive powers to keep the planning and development system moving during the coronavirus pandemic.
---
Historic England provides updated flood recovery advice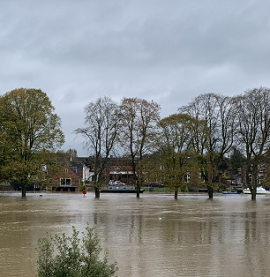 Historic England's 'After a Flood' provides timely advice on how to dry walls properly and avoid further damage to the building fabric.
---
Conservation of Timber Buildings: an example of evolving conservation techniques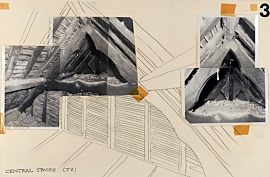 Context Issue 162 offers a peek into an archive of timber conservation history through the records of the practice of FWB and Mary Charles Chartered Architects.
---
Call for VAT rates for Refurbishment to be Reduced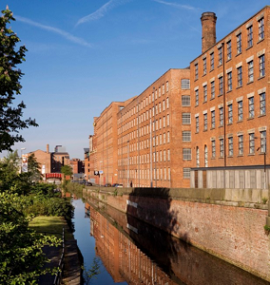 To meet the government's target of being carbon neutral by 2050, we must recycle, reuse and responsibly adapt our existing historic buildings, according to this year's Heritage Counts report, so Historic England and partners are calling for a reduction in VAT rates to incentivise this more sustainable option.
---
Grade II Edwardian swimming baths in Birmingham restored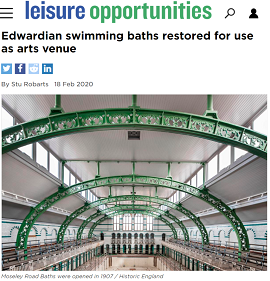 Donald Insall Associates, with the help of Historic England, has completed restoration work of Moseley Road Baths, being converted for use as an arts and culture venue.
---
IHBC Marsh Award Nominations – Closing Date 30 March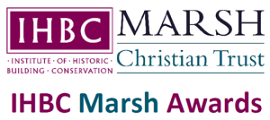 Celebrate your local 'retired members' and 'successful learners' with £500 cash prizes and 2020 Brighton School places!
---
Biodiversity Net Gain through UK Construction Projects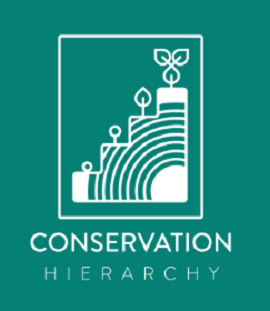 The Conservation Hierarchy is a new framework developed by the University of Oxford to help construction projects achieve Biodiversity Net Gain.
---
How Project Managers for Town Centre Developments can Balance Risk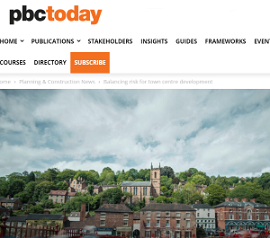 Jacqueline Hughes, senior risk analyst at Equib, in pbctoday discusses how project managers for town centre developments can get their risk management strategies right.
---
Red Tape is Strangling our High Streets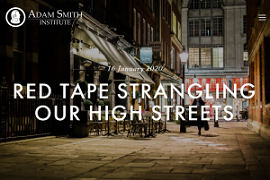 A new paper from the Adam Smith Institute argues that the problem with the High Street has been totally misunderstood, saying that we need to reform restrictive planning rules and reject a policy of managed decline to reinvigorate our town centres.
---
Calculating the full cost of energy used by buildings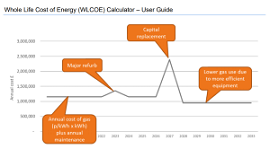 The Whole Life Cost of Energy (WLCoE) calculator – issued by government in BETA form – is intended to help building owners and operators to understand the full financial cost of the energy their buildings use, and welcomes feedback
---
England's heritage worth £31Bn: New Historic England report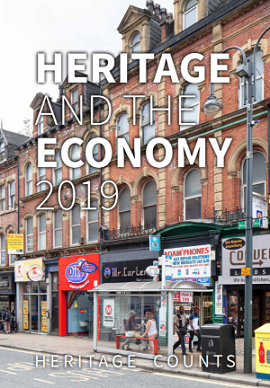 New research published by Historic England (HE) shows the value of heritage to England's economy as it contributes to economic prosperity and growth through jobs in the heritage and construction sectors and from tourism.
---