Arts and Crafts Churches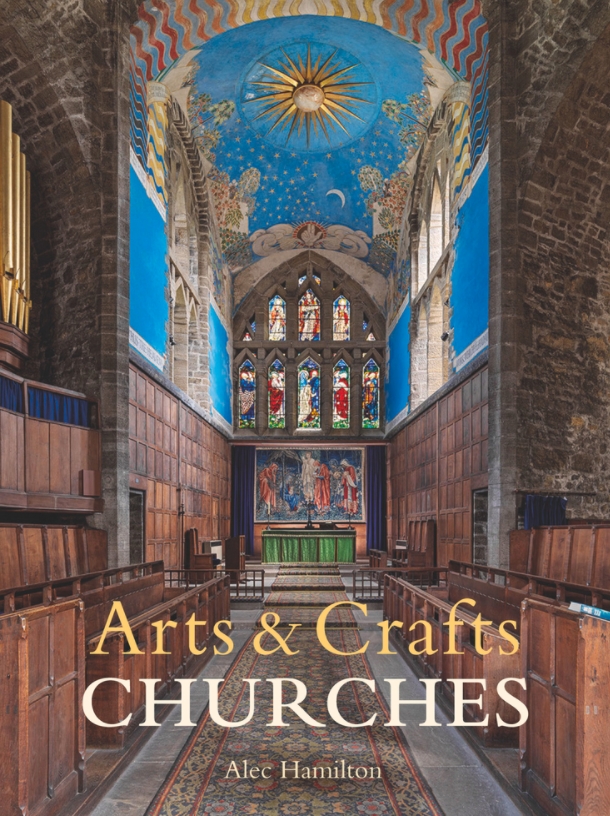 Arts and Crafts Churches, Alec Hamilton, Lund Humphries, 2020, 352 pages, 350 colour illustrations.
It may seem surprising, given today's interest in the arts and crafts movement, that this is the first published study of arts and crafts churches. This may be in part because it is difficult to identify what is an arts and crafts church, a dilemma that faced the book's author Alec Hamilton when he began his research. Does it depend, he asks, on the designer being a member of the Art Workers' Guild or someone who exhibited with the Arts and Crafts Exhibition Society? Is it enough for it to look arty crafty? Might it have something to do with the dwindling belief in an all-powerful God? Or is it simply that such churches were no longer Victorian?
As Hamilton points out, despite what Pevsner liked to think, arts and crafts churches did not prefigure modernism, for their designers looked not to the future, but back with nostalgia to a kind of vernacular based on an idealised vision of the past. Attention to decorative detail, the mark of craftsmanship, beauty and truth were more important than ecclesiological orthodoxy or purposeful construction, values that had underpinned the gothic revival. Perhaps, he concludes, the arts and crafts church is not an architectural category at all, but the transcendence of religion by art.
These thoughtful observations are debated in the introductory section that explores the social, political, religious and artistic context of the period from 1884, the founding date of the Art Workers' Guild, to 1918. The remainder of the book consists of a comprehensive gazetteer of churches, arranged on a regional basis, including Wales and Scotland as well as England. Entries for well-known churches, such as Brockhampton, Roker and Holy Trinity, Sloane Street are comparatively brief as there are articles or even books on these paradigms, as cited in the bibliography. The aim of the gazetteer is to send the reader to little-known churches.
Within each region, the churches are described in order of significance. A large number of 'other churches' worth seeking out are listed at the end of each chapter. Interspersed are informative topic pages covering leading architects such as John Dando Sedding and Robert Lorimer, or lesser-known but no less interesting ones like John Sydney Brocklesby and Charles Ponting. Other topics include Oxford College Chapels, Colliers' Churches, the Settlement Movement, and the craftsmen and craftswomen whose work is of such importance. One remarkable aspect is the contribution made by women, even though they were excluded from becoming members of the Art Workers' Guild. Such were the Pinwell sisters, skilled woodcarvers who formed a company in Devon, and the Rope cousins, who produced beautiful stained glass. They, and the more celebrated feminist icon Phoebe Traquair, all deservedly get topic pages.
Beautifully illustrated and well-produced, the book encourages browsing; and when it becomes possible to do so, it will act as an invaluable companion for exploring these appealing buildings. As Hamilton observes, 'Mostly the churches are loved – because they are lovable. They are so much less churchy than the gothic revival monsters of the middle of the century. They do not try to bring us to our knees which nowadays we tend not to want to be.' Whether we are inspired to fall to our knees or remain upright, this is a book that could bring much pleasure to our recently restricted lives.
---
This article originally appeared as 'Loved and lovable' in Context 167, published by the Institute of Historic Building Conservation (IHBC) in March 2021. It was written by Peter de Figueiredo, reviews editor, Context.
--Institute of Historic Building Conservation
IHBC NewsBlog
Part of historic Old Courthouse in Cockermouth collapses into river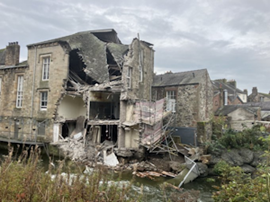 A section has fallen away and landed in the River Cocker below, including the back walls over three floors, sections of flooring and parts of the roof.
---
Scaffolding removed from Salisbury Cathedral after 37 years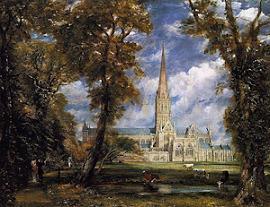 Starting with a survey in 1986, the 'topping out' ceremony took place 7 Sep 2023.
---
Demolition of Kirkcaldy's Category B former Kitty's nightclub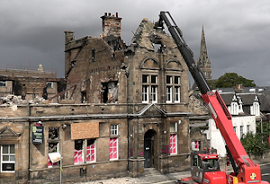 Following a fire, engineers confirmed that the building faced complete demolition.
---
Irreplaceable Welsh castle saved from collapse thanks to £2.2m grant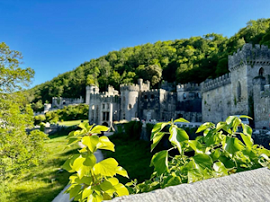 Wales' Gwrych Castle has a funding lifeline from the National Heritage Memorial Fund (NHMF) as part of its Covid-19 Response Fund
---
New interactive models of the 'Dinosaurs' sculptures in Crystal Palace Park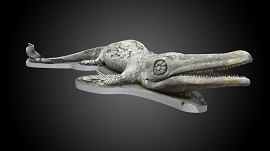 Interactive 3D models have been created of the 29 surviving 'dinosaurs' in Palace Park, South London.
---
How was it built – the Iconic Forth Bridge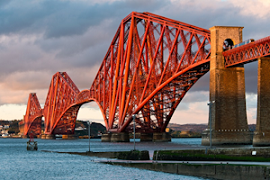 The Forth Bridge is one of the engineering wonders of the world. From the Engine Shed HES, find out more about how this incredible structure was built and what the conservation challenges are today.
---
Stirling's Christie Clock Tower demolition 'over safety' sparks Council investigation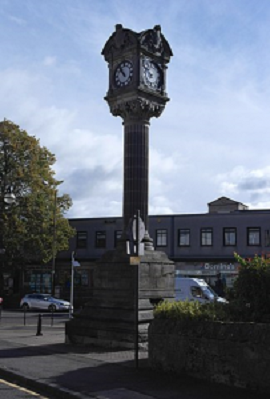 A clock tower which stood in Stirling for 117 years has been controversially and dramatically demolished by the local council over safety fears
---
The Natural Stone Source Book 2023-24 Specifiers Guide published

This guide is designed to be both inspirational and educational, providing the information and creative stimulation needed for successful completion of a natural stone project.
---
Context C176 published - World Heritage Sites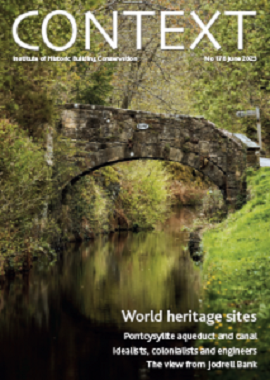 The issue explores the diverse facets of conservation of World Heritage Sites from across our globe.
---
Historic Environment Scotland unveils plans for new Archive House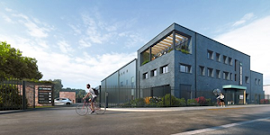 The innovative project will be an exemplar of reuse and retrofit of an existing building.