Abortive work in building design and construction
Abortive work (or abortive costs or abortive fees) refers to work that has been started or carried out, but is not needed, or is no longer needed, and will not form part of the final development. The work will be wasted.
Abortive work can occur at any stage of a project, relating to the tender process, the work of consultants or construction.
Abortive work can arise because of:
Cancellation of a project or an element of a project.
Failed or abortive tendering.
A change of circumstances (for example a change in legislative requirements).
Clarification of circumstances (for example the opening up of existing works, or below ground works).
Refusal of planning permission or other approvals.
Changes in requirements, such as; budget, location, size, technical requirements and so on.
Unauthorised work being carried out.
Work that has not been properly authorised.
Mistakes or misunderstandings.
Clashes resulting from poor co-ordination.
Design changes during manufacturing or construction.
Changes required once the completed works have been seen.
Procurement of redundant goods, materials, plant or personnel.
The occurrence of abortive work can be reduced by:
Where abortive work is carried out, the cost of those works will be allocated depending on the wording of the contract.
Very broadly, the costs may be borne by the client if the conditions set out in the contract have been met (sometimes referred to as abortive terms), if the client has accepted the risk for unknown items (such as ground conditions) or if there has been a breach of contract by the client.
Where a change has been instructed by the client in accordance with the contract that might result in abortive work, this may give rise to additions or deductions from the contract sum and may also (but not necessarily) require adjustment of the completion date.
Where the consultant or contractor has carried out unauthorised or non-compliant work, or they have accepted the risk of unknown items they may bear the cost of abortive work.
[edit]
External references
Herbert Smith Freehills, Claims arising from delays and scope changes. 2013.
IHBC NewsBlog
10 Days to submit for IHBC Student Award 2018 with up to £5000 to be won
Photo: Colin Higgs (http://www.portreathstudio.com) from Hilary Wyatt's winning submission to the 2016 IHBC Student Award, on historic marine infrastructure.

The IHBC's 2017 Gus Astley Student Award closes on 31 July, so if you have relevant coursework be sure to submit it online and on time.
---
Meet the IHBC national officers online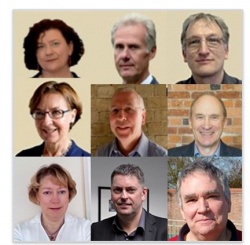 Following their election at the IHBC's AGM in Manchester, the institute's officers summary details have been posted on the IHBC's website.
---
IHBC welcomes Appeal Court timely reaffirmation of legislation over policy
IHBC's Policy Chair said: 'This judgement…. makes clear the importance of up-to-date development plans, and that the NPPF is not the over-riding consideration in every planning decision'.
---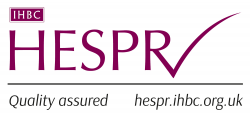 Consultant for Stage 2 HLF bid for Mansfield Townscape Heritage Scheme, closing 7 August, valued at £70,000.
---
Listing of Humber Bridge and Philip Larkin house celebrates the heritage of Hull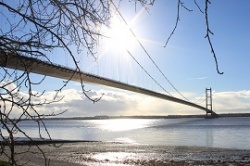 Humber Bridge joins top 2.5% of listed buildings on the 36th anniversary of its official opening by The Queen, as 9 new listings are added during Hull City of Culture 2017.
---
Scottish Government launches consultation on socio economic duty
In 2017, Scotland will become the first part of the UK to introduce the 'socio-economic duty' and a consultation paper is a key way to get the implementation right.
---
Historic England seeks advice and guidance on advice and guidance
The online survey's objective is to review HE's online advice and guidance to find out if the right information is being provided to the right people in the most effective way.
---
Archikids Festival - free architecture festival for kids and families in London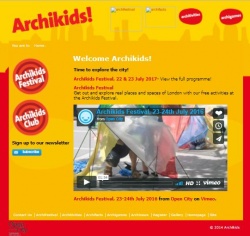 From 22 - 23 July 2017 free architecturally-inspired activities and workshops will be held, led by architects, artists and designers for kids and their families to explore the city.
---
Economic boost for the north of England as HS2 routes confirmed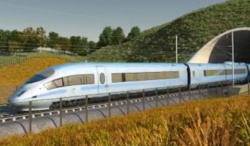 Transport Secretary Chris Grayling confirms Britain's high-speed rail lines to the north-west, East Midlands and Yorkshire will give the North of England a huge economic boost.
---
Heritage funding in England and Scotland tops £486 million
Two reports detail the amount of financial support the EU has provided to heritage in England and Scotland between 2007-2016, together identifying more than £486 million.
---
Civic Voice makes Special Award for Development in a Conservation Area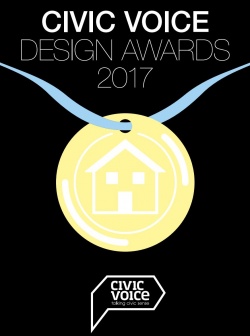 To mark the 50th anniversary of the Civic Amenities Act 1967 Civic Voice has awarded 3 Special Awards to projects from across England for enhancing a conservation area.