Abortive work in building design and construction
Abortive work (or abortive costs or abortive fees) refers to work that has been started or carried out, but is not needed, or is no longer needed, and will not form part of the final development. The work will be wasted.
Abortive work can occur at any stage of a project, relating to the tender process, the work of consultants or construction.
Abortive work can arise because of:
Cancellation of a project or an element of a project.
Failed or abortive tendering.
A change of circumstances (for example a change in legislative requirements).
Clarification of circumstances (for example the opening up of existing works, or below ground works).
Refusal of planning permission or other approvals.
Changes in requirements, such as; budget, location, size, technical requirements and so on.
Unauthorised work being carried out.
Work that has not been properly authorised.
Mistakes or misunderstandings.
Clashes resulting from poor co-ordination.
Design changes during manufacturing or construction.
Changes required once the completed works have been seen.
Procurement of redundant goods, materials, plant or personnel.
The occurrence of abortive work can be reduced by:
Where abortive work is carried out, the cost of those works will be allocated depending on the wording of the contract.
Very broadly, the costs may be borne by the client if the conditions set out in the contract have been met (sometimes referred to as abortive terms), if the client has accepted the risk for unknown items (such as ground conditions) or if there has been a breach of contract by the client.
Where a change has been instructed by the client in accordance with the contract that might result in abortive work, this may give rise to additions or deductions from the contract sum and may also (but not necessarily) require adjustment of the completion date.
Where the consultant or contractor has carried out unauthorised or non-compliant work, or they have accepted the risk of unknown items they may bear the cost of abortive work.
[edit]
External references
Herbert Smith Freehills, Claims arising from delays and scope changes. 2013.
IHBC NewsBlog
Latest IHBC ToolBox Guidance Note - Marketing of heritage assets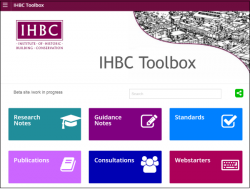 If you are looking for answers to marketing your heritage at risk (HAR), check out the IHBC's new Guidance Note (GN2017/6) just launched on our ToolBox resource.
---
Find answers to car parking in conservation areas in IHBC's Context 150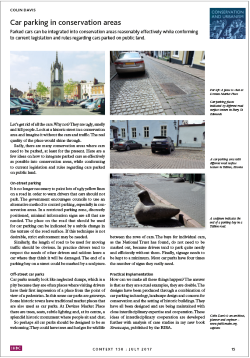 'Conservation and Urbanism' written by Architect Planner and engineer Colin Davis outlines ideas on integrated parking while still conforming to current legislation and rules.
---
DBW selection from Open House London 2017 festival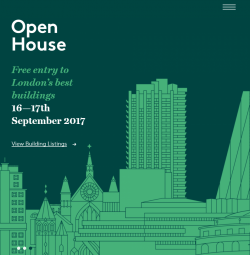 DBW has selected some of the most interesting buildings as part of Open House London festival of architecture and design which took place 16-17 September.
---
The Heritage Alliance annual debate on 2 October in London looks at heritage and health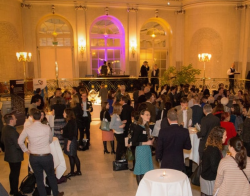 Booking is now open for their annual debate on Monday 2 October at The Adelphi Suite, The Waldorf Hilton, London with the theme 'Is heritage good for your health?'
---
Son of architects behind the Robin Hood Gardens criticises its demolition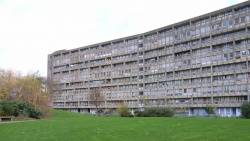 Simon Smithson has attacked politicians for tampering with the heritage-listing system, to erase prime examples of the UK's post-war architecture.
---
Historic England holds online discussion on 20-21 Sept - Challenges for Archaeology
HE's LinkedIn group is holding the online discussion entitled 'New models for advisory services: potential future roles for local authority archaeology services and Historic England'.
---
Heritage 2020 sets up a twitter initiative for historic environment sector
Heritage 2020 sets up monthly #HeritageChat for the historic environment sector using the handle @HeritageChat.