Specifications for Building Conservation - Volume 1: External Structure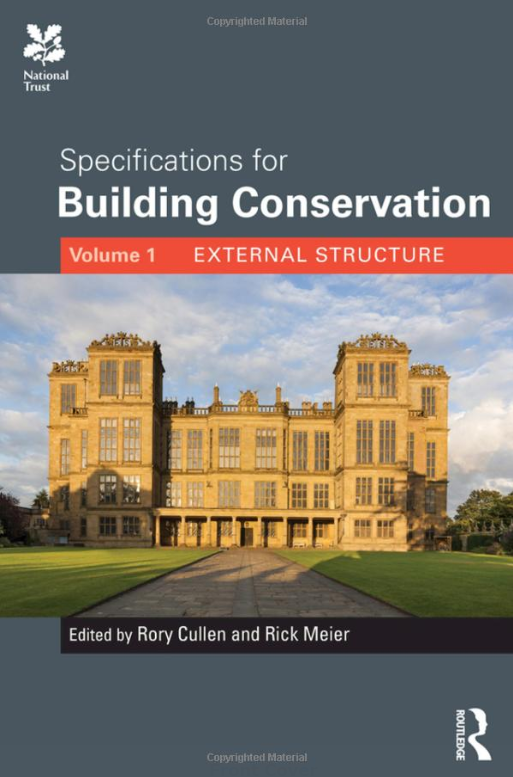 Specifications for Building Conservation - Volume 1: External Structure, Edited by Rory Cullen and Rick Meier, Routledge, 2016, 204 pages, black and white and colour illustrations.
When the parcel arrived, I had expected an item the size of the revised Historic England guidance manuals and was a little shocked when I saw the small but perfectly formed book. As you would expect from something touched by the hand of Rory Cullen, however, it is clear, concise, accessible and full of very useful information.
By using good examples of projects undertaken by surveyors at the National Trust, the book provides an excellent basis for working with historic buildings, understanding the challenges and expressing the required works in clear, simple English. The case studies cover a variety of everyday buildings such as cottages and a humble timber-framed donkey wheel, to grander buildings such as Hardwick Hall. This shows not only the wide variety of buildings that the trust looks after, but also how it values the sum of its buildings regardless of size or scale. Each building is clearly regarded as significant and important in its own right, a message which is reinforced throughout the book.
Part 1 deals with conservation philosophy and principles, including procurement and specification, while Part 2 presents case studies, taking each building element in turn and providing guidance on how the correct works were specified. The first chapter looks at building recording, and why understanding the building – its significance and management – is just as important as specifying the correct works and materials for conservation.
The case studies and the overview of legislation and guidance are worth the cost of the book alone. In addition, the appendices make it extremely helpful, since they provide tried-and-tested templates for conservation management plans and statements, briefs for surveys and methodologies for historic buildings surveys. Further reading is provided via the comprehensive, but carefully selected, bibliography.
This book will appeal to those starting in the business, looking to transfer from normal surveying to heritage work, to managers seeking an understanding of the process, and to conservation officers requiring guidance about what should be included in a specification. It will also serve as a general reference book for any surveyor working with historic buildings.
In addition to its value as a technical handbook, the profits from sales go to support the National Trust building apprenticeship scheme. This helps to foster the transfer of knowledge and experience to the next generation, with hands-on experience and training within the direct-labour teams employed by the National Trust.
---
This article originally appeared in IHBC's Context 154, published in May 2018. It was written by Janice Gooch, architectural historian and building surveyor.
IHBC NewsBlog
IHBC South Branch Conference - Yearning for Timelessness


The conference on October 26 will look at 'Modern architecture in historic settings' with expert talks and site visits offering top-notch CPD with exceptional settings.
---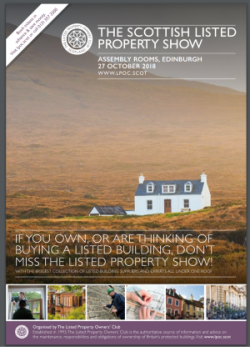 Don't forget your free IHBC CPD & more for members and colleagues: 27 Oct, Edinburgh (Book ahead for free entry) with IHBC Scotland.
---
Topical CPD focusing on curtilage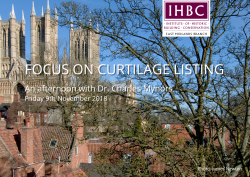 IHBC East Midlands branch will be hosting an afternoon with Charles Mynors, the leading authority on heritage law, on Friday 9 November in the Lincoln City Council Chamber.
---
IHBC Belfast School Context now out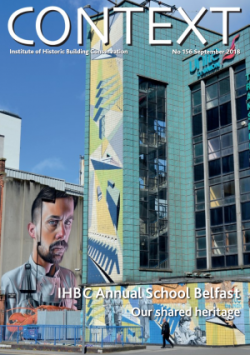 'Our shared heritage', with thanks to all, including Main School Sponsor and HESPR member 'Heritage Collective'.
---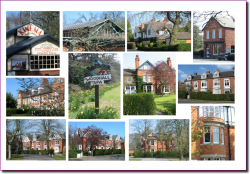 Lincolnshire local authority's 'national first' offers a new approach to Conservation Area controls – two Article 4 Directions with a Local Development Order (LDO).
---
IHBC's Policy Chair Roy Lewis notes the award of costs against Lambeth Council in a recent appeal which emphasises the importance of doing site visits!
---
IHBC - VAT reminder - LPOC Campaign 10K target signatures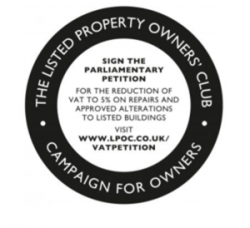 Sign the LPOC's petition to the Chancellor if you agree with the IHBC, that '…it is perverse that repairs should be subject to VAT when new development is not'.
---
IHBC HESPR top pick from £205K+ costed work this week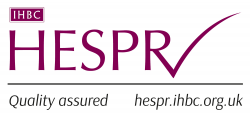 Braintree DC seeks Conservation Area Appraisals – closing 26/10, valued £10-25,000.
---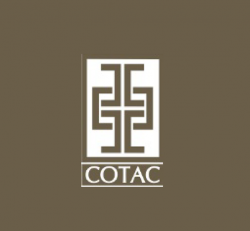 COTAC, the Council on Training in Architectural Conservation, seeks trustees with notes of interest by 15 November.
---
FMB says MAC recommendations would cripple construction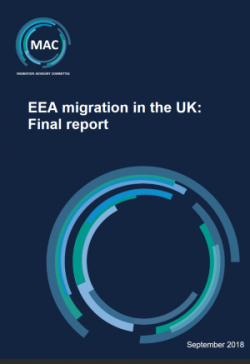 The Migration Advisory Committee's recommendations for new immigration policy post-Brexit, would cripple the construction industry, says Federation of Master Builders.
---
New government investment aimed at overcoming barriers to building in England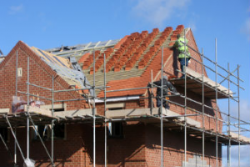 Government has established investment to tackle issues on potential housing sites and get homes built in parts of England where they may be most needed.
---
IHBC Heritage from the doorstep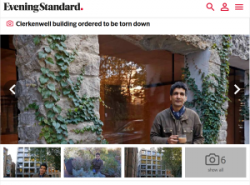 The Evening Standard has reported that an architect has been ordered to tear down award winning £4.65m home in Clerkenwell.
---
HE National Capacity Building Programme launched – closing 4/11
Historic England has launched the programme for projects running for 1 year max with a deadline for submitting grant applications 4/11/18 and funding to begin from 1/04/19.
---
Planning (Scotland) Bill – Briefing by BEFS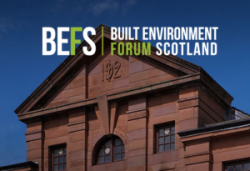 Built Environment Forum Scotland (BEFS) has issued a briefing on the Planning (Scotland) Bill.
---
England's youngest Civic Society chair elected to Birmingham Civic Society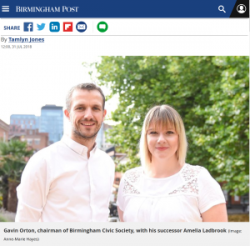 26 year old Amelia Ladbrooke has been elected as the chair of Birmingham Civic Society, and is the youngest ever Civic Society chair in England.
---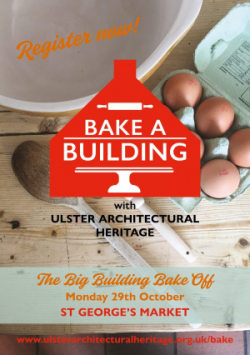 Ulster Architectural Heritage (UAH) and Food NI invite you to BAKE A BUILDING for the Big Building Bake Off at St. George's Market, 29 October 12-3pm.