Specifications for Building Conservation - Volume 1: External Structure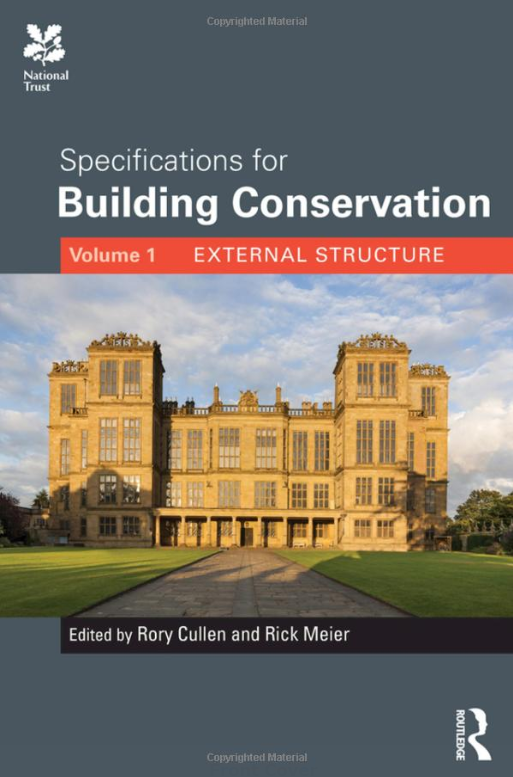 Specifications for Building Conservation - Volume 1: External Structure, Edited by Rory Cullen and Rick Meier, Routledge, 2016, 204 pages, black and white and colour illustrations.
When the parcel arrived, I had expected an item the size of the revised Historic England guidance manuals and was a little shocked when I saw the small but perfectly formed book. As you would expect from something touched by the hand of Rory Cullen, however, it is clear, concise, accessible and full of very useful information.
By using good examples of projects undertaken by surveyors at the National Trust, the book provides an excellent basis for working with historic buildings, understanding the challenges and expressing the required works in clear, simple English. The case studies cover a variety of everyday buildings such as cottages and a humble timber-framed donkey wheel, to grander buildings such as Hardwick Hall. This shows not only the wide variety of buildings that the trust looks after, but also how it values the sum of its buildings regardless of size or scale. Each building is clearly regarded as significant and important in its own right, a message which is reinforced throughout the book.
Part 1 deals with conservation philosophy and principles, including procurement and specification, while Part 2 presents case studies, taking each building element in turn and providing guidance on how the correct works were specified. The first chapter looks at building recording, and why understanding the building – its significance and management – is just as important as specifying the correct works and materials for conservation.
The case studies and the overview of legislation and guidance are worth the cost of the book alone. In addition, the appendices make it extremely helpful, since they provide tried-and-tested templates for conservation management plans and statements, briefs for surveys and methodologies for historic buildings surveys. Further reading is provided via the comprehensive, but carefully selected, bibliography.
This book will appeal to those starting in the business, looking to transfer from normal surveying to heritage work, to managers seeking an understanding of the process, and to conservation officers requiring guidance about what should be included in a specification. It will also serve as a general reference book for any surveyor working with historic buildings.
In addition to its value as a technical handbook, the profits from sales go to support the National Trust building apprenticeship scheme. This helps to foster the transfer of knowledge and experience to the next generation, with hands-on experience and training within the direct-labour teams employed by the National Trust.
---
This article originally appeared in IHBC's Context 154, published in May 2018. It was written by Janice Gooch, architectural historian and building surveyor.
IHBC NewsBlog
IHBC's first Virtual School a Marked Success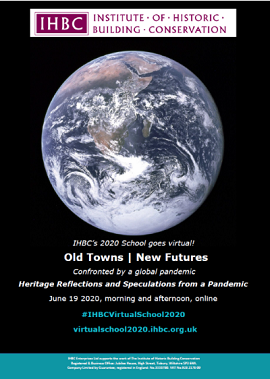 The first 'Virtual School' hosted by the IHBC was launched on 19 June with lead speakers covering pandemic-related topics shaping valued places over two sessions.
---
Take a Tour of Scotland in 3D, courtesy of HES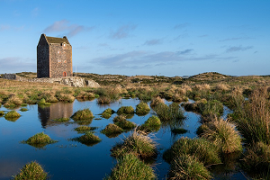 Anyone can immerse themselves in Scotland's history from home by exploring the interactive 3D models of towers, tombs, brochs and standing stones from Historic Environment Scotland (HES).
---
Two towers become one in Australian architectural first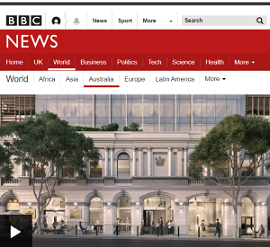 Two Brisbane skyscrapers are being stitched together to create a new 'green' building, the BBC has reported.
---
MPs are Asked for Views on £4bn Parliament Restoration Plan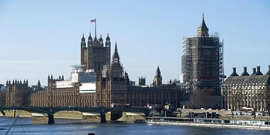 MPs and peers are being asked for their views on the planned restoration and renewal of the Houses of Parliament.
---
Ireland National Heritage Week: 15-23 August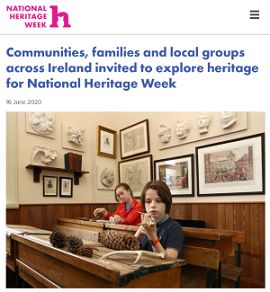 Plans are in place for a modified National Heritage Week for Ireland, which take into account ongoing restrictions on events and gatherings due to COVID-19.
---
Grimsby's historic Ice Factory thrown new survival lifeline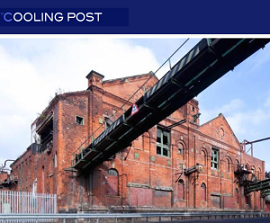 Opened in 1901, and derelict for the last 30 years, the Grimsby Ice Factory is the earliest and largest known surviving ice factory in the world. It still contains an array of historic ice making equipment including four J&E Hall ammonia compressors installed in 1931.
---
Risk Assessments and Contractual Impact from CIAT

A note on contractual obligations under the current COVID-19 pandemic has been issued by The Chartered Institute of Architectural Technologists(CIAT).
---
RTPI calls on government to issue planning guidance to prevent development delays

The Royal Town Planning Institute (RTPI) has called on the government to urgently issue planning guidance to prevent unnecessary delays to development from the pandemic.
---
How to Enjoy Heritage from Home, from the Heritage Fund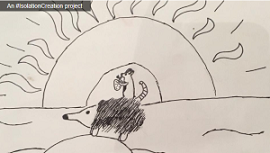 The Heritage Fund has put together a list of heritage-inspired activities to be done from home.
---
Listed Property Owners Club's Spring Checklist for Buildings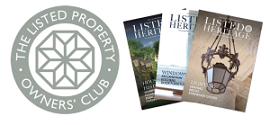 Spring is a good time to stand back and consider any building repairs that are required over the next 12 months, notes the LPOC, and regular inspection and maintenance is the key to keeping homes in good repair, as per its accessible step-by-step guidance.
---
Firefighters tackle blaze at converted Grade II listed former mill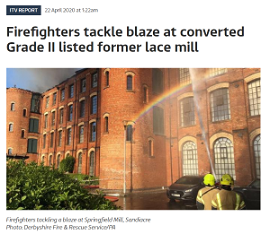 Derbyshire Fire and Rescue Service said "rapid and effective firefighting" had saved three quarters of the mill – which is now apartments.
---
Thieves take advantage of lockdown to steal lead from church roof in Halsham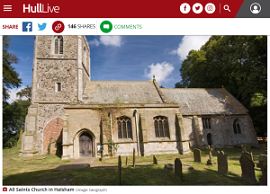 Police have appealed for witnesses after thieves stole lead from the roof of All Saints Church in Halsham near Hedon during the coronavirus lockdown.
---