Smart elevators
Smart elevators operate by the user pushing a button setting their destination, and then an indicator directing them to the elevator that will take them there in the shortest amount of time. This is faster and more efficient, reducing costs and potentially, the number, size or speed of elevators required. They can be programmed to adopt different operating modes at different times of the day, and can recognise user by keycards that may include destination and permissions information.
Smart elevators and also smart escalators my also include monitoring technology to help shedule maintenance and repairs.
Smart elevators and escalators are installed in mixed-used buildings, hotels, commercial buildings, IT parks, residential buildings, restaurants and retail outlets among others.
China is the largest market for smart elevators and escalators globally. The ageing population in countries such as Japan and China among others is a key factor driving the smart elevators and escalators market. Other factors include an increase in population, changing demographics, urbanisation and growth in the construction sector, particularly in rising economies such as India, Japan and China
In addition, installation of smart elevators and escalators is becoming more common in low-rise, mid-rise and high-rise buildings.There is significant demand in five star hotels, high-rise apartments, luxury apartments, luxury condominiums and office buildings in India, China and Mexico.
The major factor restraining the global smart elevators and escalators market is low replacement rate due to high costs. Key factors affecting the prices of smart elevators and escalators include a cost intensive product certification process and the high and volatile prices of raw materials.
The smart escalators and elevators market is dominated by the elevators segment. The elevators market can be sub divided into elevator capacity types 450 - 1,150 kg, 1,150kg-1,500kg, 1,500kg-2,000kg and others. The escalators market is sub divided into moving walkway escalators and moving stairs.
By application the market is segmented into eight types: commercial, hotels, retail, residential, transportation, hospital, parking building and others. The market is dominated by the transportation segment, followed by residential applications. Transportation segment dominates the smart escalators and elevators market globally.
Key players profiled in this report include Cisco Systems, Inc (U.S.), Toshiba Corporation (Japan), Otis Elevator Company (U.S.), Mitsubishi Electric Corporation (Japan), Schindler Holding Ltd.( Switzerland), Hitachi Ltd.( Japan), Fujitec Co., Ltd. (Japan), ThyssenKrupp AG (Germany), Kone Corporation (Finland), Kleemann Hellas SA (Greece) among others.
[edit]
Find out more
IHBC NewsBlog
2021 Building Conservation Directory published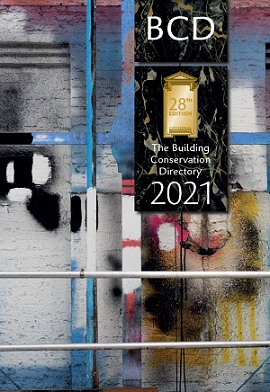 The 2021 edition of the Building Conservation Directory, also available online, has been published. Find skilled trades specialising in work to historic and traditional buildings.
---
BT dials up 'Adopt a Kiosk' scheme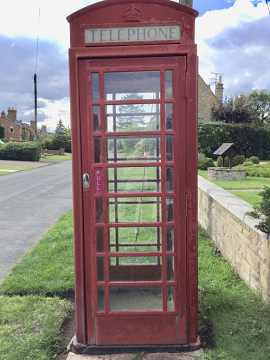 BT has revealed that almost 4,000 of its iconic red phone boxes across the UK are available for local communities to adopt for just £1.
---
Watch IHBC's webinar on 'Retrofit of Traditional Buildings'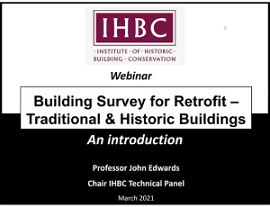 On 26 March the IHBC, led by Prof. John Edwards, hosted a free one-hour CPD webinar 'Introduction to Building Survey for Retrofit' for sector professionals.
---
Has the world left Europe behind?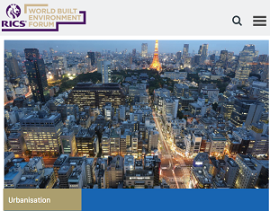 Greg Clark, writing an opinion piece for RICS, explores how good governance in cities pays dividends.
---
AHF on 'Transforming Places through Heritage'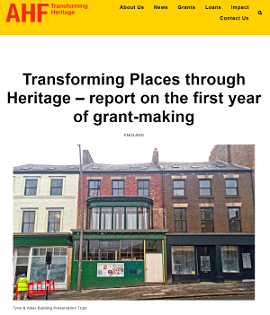 The Architectural Heritage Fund has issued a report on the first year of its 'Transforming Places Through Heritage' grants programme, funded by DCMS.
---
'Star Cities', Marvels of Renaissance Engineering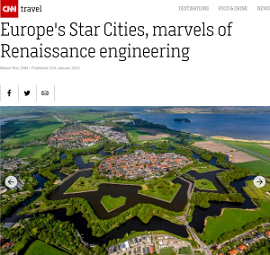 Europe's star cities are scattered all over Europe but their perfect geometrical beauty can only be fully admired when seen from above.
---
COTAC Releases Insight 1 series – The Need to Appreciate the Built Heritage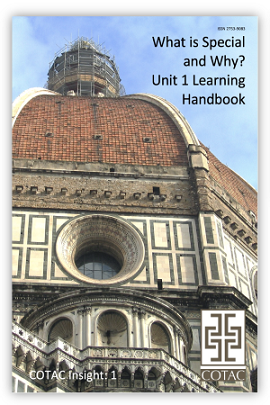 The freely available Insight 1 series targets a wide range of cohorts who wish to gain an appreciation of practical heritage conservation.
---
Palace of Westminster 'deteriorating faster than it can be fixed'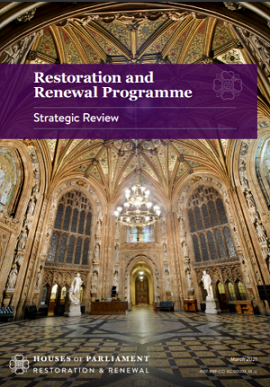 The restoration and renewal of the Palace of Westminster is of 'paramount importance' according to the recent strategic review.
---
Find Webinars and other Events pertaining to Heritage Conservation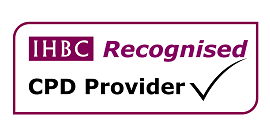 The IHBC's monthly CPD Circular showcases upcoming Events, Awards, Placements, Bursaries & Scholarships, Calls for Papers and more from across the UK and beyond.
---
139-Year-Old Victorian house moves through San Francisco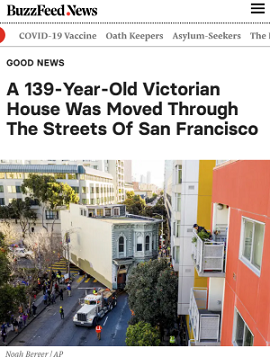 The move of a 139 year old Victorian House through the streets of San Francisco drew an excited crowd of onlookers who came out to watch a truck slowly and carefully pull the historic house through the streets.