Pargetting
Pargetting (pargeting, pergeting, parge-work or pinking) involves the creation of decorative plaster surfaces for either internal or external walls. While still wet, the plaster (typically lime plaster) is decorated with mouldings, figures, foliage and other patterns that are usually applied in relief by pressing objects, such as pins, into the surface. The most skilled plasterers decorate by using their fingers and a spatula to create designs in high relief.
Pargetting is mostly associated with the southeast of England (Suffolk and Essex predominantly) but examples have been found in the West country, Cheshire and Staffordshire. It is thought to have been introduced into England by the Italian plasterers brought in by Henry VIII to decorate Nonsuch Palace, Surrey.
The technique became popular in middle-class and wealthy households during Elizabethan times. It was mostly used on the outside of timber-framed houses (between studs), particularly in areas where good building stone was not available. But it was also used internally – at a time when clay bricks became more available and affordable and could be used to enclose what would otherwise have been an open fire. As a consequence, the absence of smoke-blackened surfaces in the upper reaches of the house encouraged decoration, with pargetting an economic and easily-applied finish.
Although introduced in the late 16th century, pargetting reached the zenith of its popularity in the 17th and early 18th centuries. Plain plaster came back into fashion in the mid-18th century. Pargetting experienced a limited comeback in the late 19th century. The craft is still carried on today but the number of available skilled craftsmen is diminishing.
Other meanings:
Pargetting can also refer to creating a smooth lining inside a chimney to reduce friction and facilitate the flow of smoke. Also, see Parge coat
IHBC NewsBlog
HEF's Heritage Sector Resilience Plan launched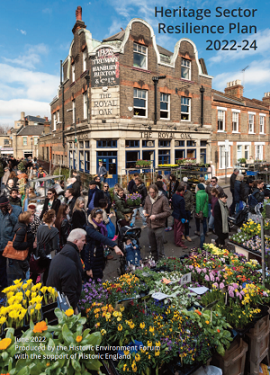 The Heritage Sector Resilience Plan, developed by the Historic Environment Forum (HEF) with the support of Historic England, has been launched.
---
Common Commitment to all Ireland's heritage – North South Agreement on Vernacular Heritage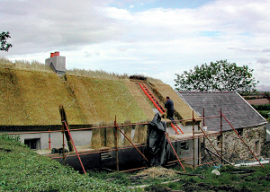 An 'All-Island' commitment to Ireland's vernacular heritage has been established with the signing of the North South Agreement on Vernacular Heritage, supporting traditional buildings etc.
---
Bristol Harbourside landmark Canons House gets GII listing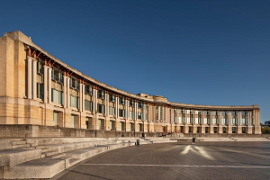 Canons House, a landmark building on Bristol Harbourside, has been awarded Grade II (GII) listed status having been built as a regional headquarters for Lloyds Bank between 1988 and 1991 (Arup)
---
BRE/BEIS project to modernise home energy rating scheme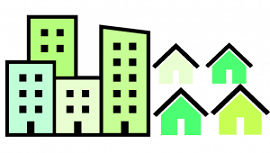 The Building Research Establishment (BRE) has announced a new project with the Department for Business, Energy and Industrial Strategy (BEIS) to improve and modernise the home energy rating scheme used to measure the energy and environmental performance of UK homes.
---
Interdisciplinary IHBC accreditation recognised by CSCS for PQP Cards

Sector lead the Construction Skills Certification Scheme (CSCS) has recognised the IHBC's professional accreditation and support (CPD etc.) in awarding its PQP (Professionally Qualified Person) cards.
---
IHBC Heritage Marketplace provides learning-led virtual engagement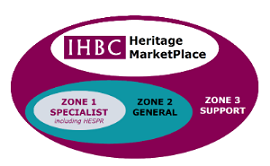 The IHBC's 2022 Aberdeen School Heritage MarketPlace (4.30-7.30PM, 15 June) is designed to extend the scope of a traditional IHBC School exhibition floor.
---
Unearthing the history of Gloucester's 'the Fleece' Hotel starts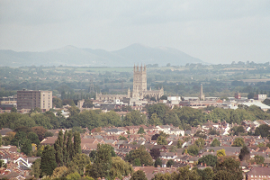 Work to repair a fire-hit medieval hotel in Gloucester is underway as crews have started work to strip back some of the modern trappings and reveal the historic framework.
---
Booking Open for IHBC Annual School: Aberdeen, 16-18 June 2022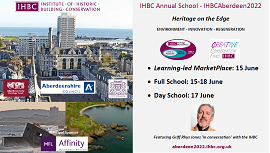 Options for in-person and virtual delegates to explore 'heritage on the edge' across up to 4 days of IHBC engagement & learning.
---
European Heritage Heads Forum statement on Ukraine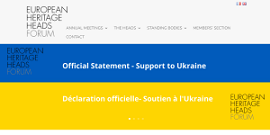 The Secretariat to the European Heritage Heads Forum has has coordinated its declaration of solidarity and support for Ukraine's cultural heritage institutions.
---
Welcome to #IHBC25 – 25 years since we turned professional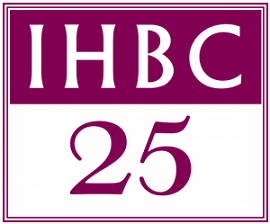 2022 will see the IHBC mark a quarter of a century since our incorporation as a professional body supporting and accrediting built and historic environment conservation specialists. We're kick-starting it by inviting your ideas on how to mark this special year!