Pargetting
Pargetting (pargeting, pergeting, parge-work or pinking) involves the creation of decorative plaster surfaces for either internal or external walls. While still wet, the plaster (typically lime plaster) is decorated with mouldings, figures, foliage and other patterns that are usually applied in relief by pressing objects, such as pins, into the surface. The most skilled plasterers decorate by using their fingers and a spatula to create designs in high relief.
Pargetting is mostly associated with the southeast of England (Suffolk and Essex predominantly) but examples have been found in the West country, Cheshire and Staffordshire. It is thought to have been introduced into England by the Italian plasterers brought in by Henry VIII to decorate Nonsuch Palace, Surrey.
The technique became popular in middle-class and wealthy households during Elizabethan times. It was mostly used on the outside of timber-framed houses (between studs), particularly in areas where good building stone was not available. But it was also used internally – at a time when clay bricks became more available and affordable and could be used to enclose what would otherwise have been an open fire. As a consequence, the absence of smoke-blackened surfaces in the upper reaches of the house encouraged decoration, with pargetting an economic and easily-applied finish.
Although introduced in the late 16th century, pargetting reached the zenith of its popularity in the 17th and early 18th centuries. Plain plaster came back into fashion in the mid-18th century. Pargetting experienced a limited comeback in the late 19th century. The craft is still carried on today but the number of available skilled craftsmen is diminishing.
Other meanings:
Pargetting can also refer to creating a smooth lining inside a chimney to reduce friction and facilitate the flow of smoke. Also, see Parge coat
IHBC NewsBlog
Modus on the challenge the construction industry has to become more circular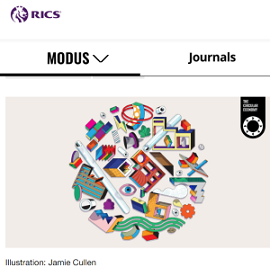 RICS members' journal Modus 'crunches the numbers' on the challenge the construction industry has to become more circular.
---
RTPI: Measuring What Matters: Planning Outcomes Research

The Royal Town Planning Institute(RTPI) has issued research from across the UK and Ireland into how authorities can measure the outcomes of planning.
---
Wales introduces the Optimised Retrofit Programme (ORP) for a green recovery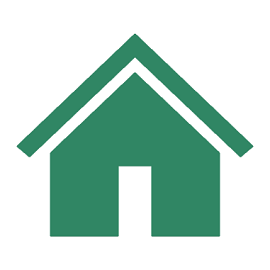 The Welsh Government has given the green light and a further £10M to a major new programme that will transform social housing across Wales, boost the economy and open the door to a new Welsh industry: the Optimised Retrofit Programme (ORP).
---
Lifeline grants for culture in all corners of the country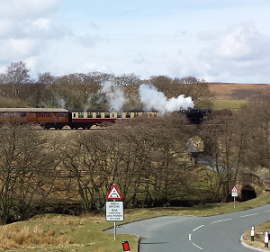 Culture across the country benefits as Lifeline grants from the latest round of the £1.57 billion Culture Recovery Fund will protect a further 162 heritage sites across the country.
---
Scottish Government rejects transformation of landmark building into luxury hotel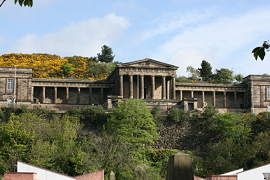 Now the building long touted as a potential home for the Scottish Parliament stands as a symbol of a divided Scottish capital.
---
One of Britain's last AA telephone boxes saved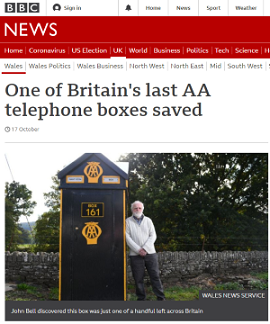 AA Box 161 has now been listed. The telephone boxes were a sanctuary for motorists in distress, but of the hundreds across Britain just 21 remain.
---
IHBC submits comments on BSI's PAS 2038 – Retrofitting non-domestic properties

The IHBC has noted that it fails to emphasise the need to carry out appropriate repairs as the vital precursor to installing retrofit measures.
---
Mapping tool for unused construction materials launched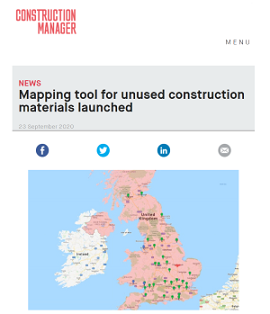 A mapping tool that provides contractors and their suppliers with a central database of local Materials Exchange Platform (MEP) projects to help cut waste by finding a home for unused materials has been launched.
---
'Unusual' WW2 sites listed and upgraded to mark 80th anniversary of Battle of Britain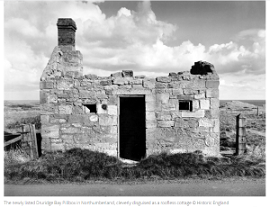 An air raid shelter, a pillbox cleverly disguised as a roofless cottage, a rare Chain Home radar defence tower, and a war memorial have been granted protection.
---
Derby City Council plans to knock down the 43-year old Assembly Rooms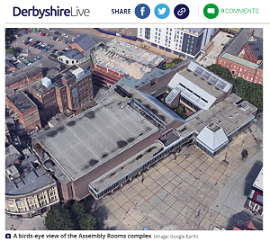 A planning application has been submitted by Derby City Council to knock down the Assembly Rooms – which has played host to the likes of Elton John, Iron Maiden, Take That, etc.
---