Pantry, buttery, larder and scullery
A pantry (Fr. 'panetterie') was traditionally a small storeroom for bread and other dry goods, as well as for preparing food. It is seen in British architecture from the 11th and 12th centuries onwards as one of two rooms which were provided at the ends of hall houses (and so away from the entrance).
Pantries were also common in monastic establishments, manor houses and castles for storing bread and other items that were needed on the kitchen table.
The second store room in a typical hall house was the buttery (Fr. boutellerie = butt and bottle store) where wine and ale were decanted and stored, along with flagons and cups. Contrary to common belief, the buttery was not for storing butter.
The larder (lard) was a small room for storing bacon and other meats. In Victorian times, it was often used for food preparation. (Large houses and estates in Victorian times would often have separate rooms for storing and preparing food).
A scullery (Lat. scutellum = dish) was a room in a medieval mansion or monastery for storing plates and dishes. In Victorian times, it would have a sink and running water.
With the advent of larger, better-equipped kitchens in 20th century houses, pantries, butteries, larders and sculleries became virtually obsolete. Today however, the pantry is enjoying a comeback in British and American homes. This is thought to be due to its practicality, homely charm and a nostalgia associated with bygone ages.
IHBC NewsBlog
How Project Managers for Town Centre Developments can Balance Risk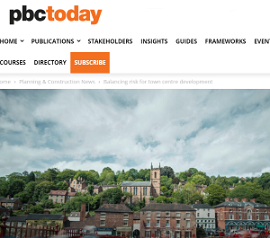 Jacqueline Hughes, senior risk analyst at Equib, in pbctoday discusses how project managers for town centre developments can get their risk management strategies right.
---
Red Tape is Strangling our High Streets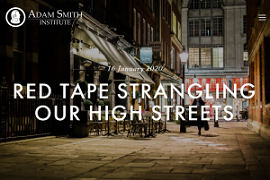 A new paper from the Adam Smith Institute argues that the problem with the High Street has been totally misunderstood, saying that we need to reform restrictive planning rules and reject a policy of managed decline to reinvigorate our town centres.
---
Calculating the full cost of energy used by buildings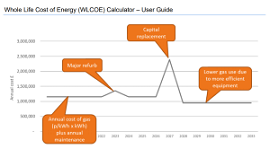 The Whole Life Cost of Energy (WLCoE) calculator – issued by government in BETA form – is intended to help building owners and operators to understand the full financial cost of the energy their buildings use, and welcomes feedback
---
England's heritage worth £31Bn: New Historic England report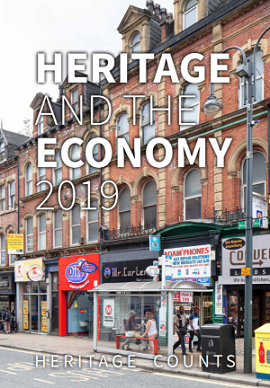 New research published by Historic England (HE) shows the value of heritage to England's economy as it contributes to economic prosperity and growth through jobs in the heritage and construction sectors and from tourism.
---
Part of Roman wall in Chester Collapses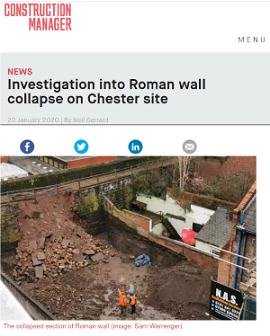 Investigations have begun into what caused part of Chester's Roman city wall to collapse during construction work.
---
Audit on new housing in England: Design overwhelmingly 'mediocre' or 'poor'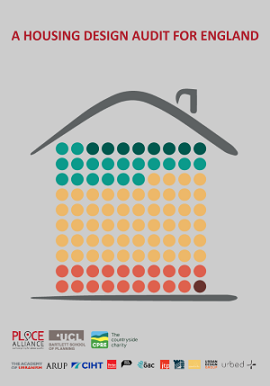 Though conservation professionals' skills in understanding, defining and explaining local character and architecture can help inform new residential design.
---
Historic England's '21 Fascinating Places Listed in 2019'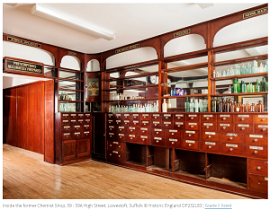 Over 500 historic places have been added to the National Heritage List for England (NHLE) in 2019 and Historic England (HE) has showcased 21 highlights.
---
UK's iconic first red public telephone box upgraded to GII*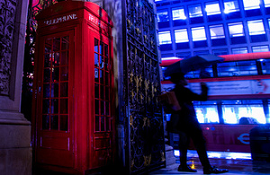 The K2 prototype telephone box situated outside the Royal Academy in London – built as part of the 1924 competition that gave rise to the iconic design and first listed at Grade II in 1986 – has had its listing upgraded to Grade II*.
---
Historic England publishes guidance on BIM for Heritage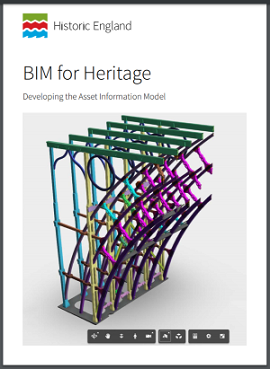 The second in a series focusses on developing the Asset Information Model (AIM).
---
High Streets Face a Bleak Future Without Rethinking Regeneration Strategies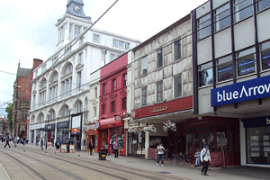 Reflecting issues that will be encountered across the IHBC's June 2020 Brighton School, think tank Centre for Cities argues for High Street success.
---
Take a look inside the first flat in the iconic Battersea Power Station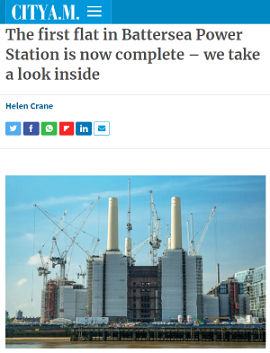 City A.M took a tour of the first apartment to be completed within the original grade II*-listed power station with designer Tim Boyd of Michaelis Boyd – which also designed the interiors for Soho House and the Groucho Club – and Battersea Power Station's UK sales director Georgia Siri.
---
Retrofit scheme named World Building of the Year at WAF 2019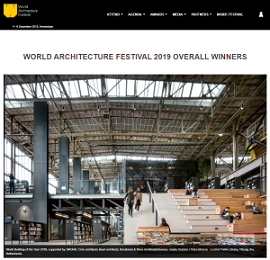 A conversion of a locomotive hangar into a public library is the first retrofit to win the top prize at the World Architecture Festival (WAF).
---