Pantry, buttery, larder and scullery
A pantry (Fr. 'panetterie') was traditionally a small storeroom for bread and other dry goods, as well as for preparing food. It is seen in British architecture from the 11th and 12th centuries onwards as one of two rooms which were provided at the ends of hall houses (and so away from the entrance).
Pantries were also common in monastic establishments, manor houses and castles for storing bread and other items that were needed on the kitchen table.
The second store room in a typical hall house was the buttery (Fr. boutellerie = butt and bottle store) where wine and ale were decanted and stored, along with flagons and cups. Contrary to common belief, the buttery was not for storing butter.
The larder (lard) was a small room for storing bacon and other meats. In Victorian times, it was often used for food preparation. (Large houses and estates in Victorian times would often have separate rooms for storing and preparing food).
A scullery (Lat. scutellum = dish) was a room in a medieval mansion or monastery for storing plates and dishes. In Victorian times, it would have a sink and running water.
With the advent of larger, better-equipped kitchens in 20th century houses, pantries, butteries, larders and sculleries became virtually obsolete. Today however, the pantry is enjoying a comeback in British and American homes. This is thought to be due to its practicality, homely charm and a nostalgia associated with bygone ages.
IHBC NewsBlog
APPG on 'Conservation, Places and People' Opens first Parliamentary Inquiry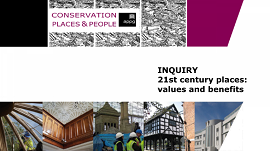 The Inquiry is into '21st Century Places – Values & Benefits'
---
Historic Photographer of the Year 2020 Winners Announced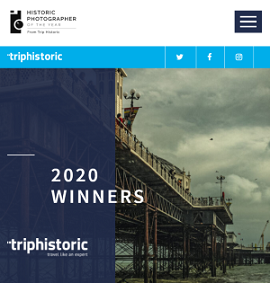 The awards showcase the very best historic places and cultural sites from across the globe.
---
IHBC Launches new 'Guidance Note' on Alterations to Listed Buildings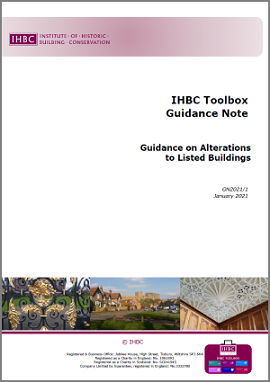 The IHBC's latest Toolbox Guidance Note, on 'Alterations to Listed Buildings' has been issued following UK-wide consultation.
---
Caithness Iron Age Stone Tower Conserved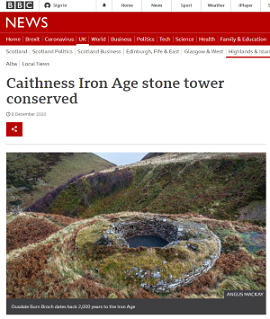 The ruins of Ousdale Burn Broch, north of Helmsdale in Caithness, had fallen into further disrepair over the past 130 years.
---
The American Air Museum at Duxford has been listed Grade II*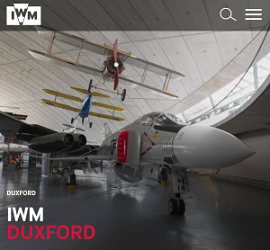 Europe's largest air museum and Britain's best-preserved Second World War airfield – has been included in Grade II* listing, even though technically too recent.
---
West Dean College wins Sussex Heritage Trust Award 2020 for Roof Restoration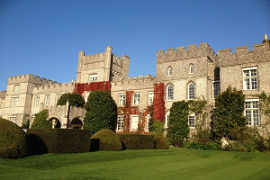 The College of Arts and Conservation has won the award for a for a project which provides or improves facilities for the community, including a £5.8M restoration of the College's 126-year-old roof.
---
Stowe North Hall & WMF: A Step Closer to Completion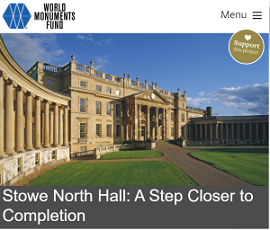 Completion of the restoration of Stowe House's North Hall, largely funded by World Monuments Fund (WMF), came a step closer this summer with the installation of a statue of Mercury opposite the imposing Laocoön group installed last year.
---
IHBC CREATIVE Conservation Fund launched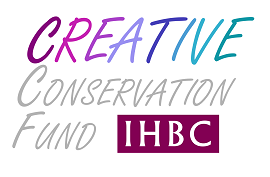 The CREATIVE Conservation Fund helps the IHBC generate and distribute funds exclusively to deserving causes in built and historic environment conservation.
---
The tunnel near Plymouth with a nuclear secret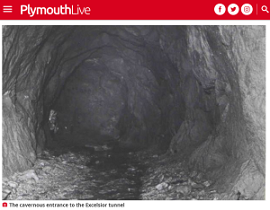 For years, there have been rumours whispered around Plymouth and Cornwall about so-called 'nuclear tunnels' that exist beneath the Tamar Valley.
---
141 bridges with 'very poor' rating remain open to avoid disruption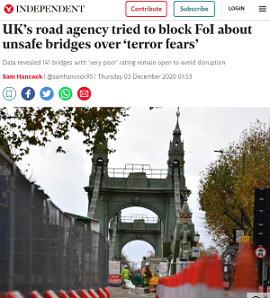 Just under half of England's busiest bridges are severely defected or damaged, but have remained open due to concerns about an influx of traffic should repairs be ordered, it has been revealed.