Pantry, buttery, larder and scullery
A pantry (Fr. 'panetterie') was traditionally a small storeroom for bread and other dry goods, as well as for preparing food. It is seen in British architecture from the 11th and 12th centuries onwards as one of two rooms which were provided at the ends of hall houses (and so away from the entrance).
Pantries were also common in monastic establishments, manor houses and castles for storing bread and other items that were needed on the kitchen table.
The second store room in a typical hall house was the buttery (Fr. boutellerie = butt and bottle store) where wine and ale were decanted and stored, along with flagons and cups. Contrary to common belief, the buttery was not for storing butter.
The larder (lard) was a small room for storing bacon and other meats. In Victorian times, it was often used for food preparation. (Large houses and estates in Victorian times would often have separate rooms for storing and preparing food).
A scullery (Lat. scutellum = dish) was a room in a medieval mansion or monastery for storing plates and dishes. In Victorian times, it would have a sink and running water.
[edit]
The modern era
With the advent of larger, better-equipped kitchens in 20th century houses, pantries, butteries, larders and sculleries became virtually obsolete. Today however, the pantry is enjoying a comeback in British and American homes. This is thought to be due to its practicality, homely charm and a nostalgia associated with bygone ages.
IHBC NewsBlog
IHBC's 2019 Nottingham Annual School a Great Success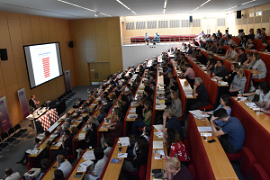 One of the IHBC's most populous Schools, the 2019 Nottingham School will be remembered for its combination authoritative speakers, urban experiences and accessible learning, including the IHBC's Spotlights.
---
England's new High Streets Task Force will help revitalise high streets and town centres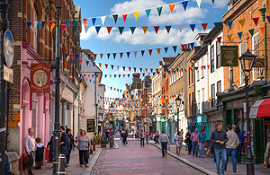 A new High Streets Task Force, to support local leaders as they revitalise England's high streets and town centres, has been launched.
---
UK petition to Zero-rate VAT on deep retrofit/eco-refurbishment building works now open

A UK parliamentary petition to Zero-rate VAT on deep retrofit/eco-refurbishment building works on all homes, has been launched, with a deadline of 8 January 2020.
---
IHBC's new Guidance Notes launched at Nottingham's 2019 School Spotlights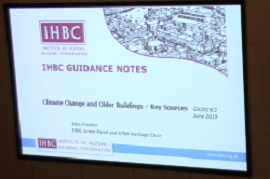 The IHBC has launched two new Guidance Notes, on Retrofitting of Traditional Buildings and Climate Change and Older Buildings – Key Sources.
---
NLA awards 2019 include Pitzhanger Manor and Gallery for Conservation & Retrofit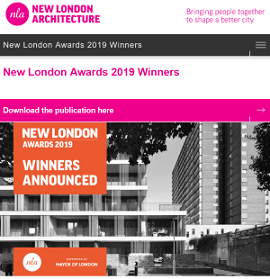 The Conservation & Retrofit award of the New London Awards (NLA) 2019 has been won by Pitzhanger Manor and Gallery, W5, by Jestico + Whiles and Julian Harrap Architects.
---
AHF £15M fund – 'Transforming Places Through Heritage'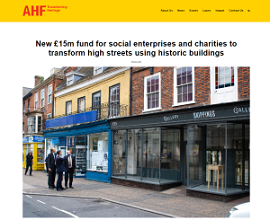 The Architectural Heritage Fund (AHF) has announced the opening of the 'Transforming Places Through Heritage' fund, focussed on reinvigorating England's high streets.
---
How wartime photographers dodged Nazi bombing to record historic buildings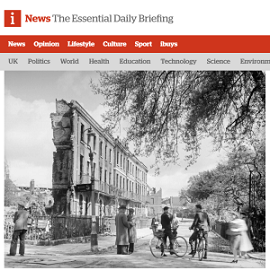 A race against devastation - a new exhibition chronicles the wartime work of the National Buildings Record – set up to capture a disappearing landscape.
---
---
---