Milton Keynes 2050 vision
This article originally appeared in the IHBC NewsBlogs
---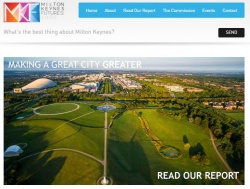 The heritage of Milton Keynes is increasingly well recognised, and is a small but important thread in a report by a commission of independent experts which considered what sort of city Milton Keynes could become by 2050.
The report suggests that by 2050 Milton Keynes could be home to 400,000 residents and be recognised internationally as a centre of learning and innovation at the heart of a cluster of high-performing universities in the Cambridge- Milton Keynes-Oxford Arc.
The report also urges that: '…future plans respect the city's distinctive heritage – Milton Keynes' landscape is a gift that keeps on giving – and ensure that future generations will enjoy the city's beauty.'
The approach is best reflected in its 'Project Six', Milton Keynes - The Creative and Cultured City which states that Milton Keynes is 'a uniquely created cultural artefact, with a priceless cultural, sport and leisure asset base, this will harness the creative energy and motivation of the city's biggest assets, its people. Using the 50th anniversary as a platform and building from the Capital of Culture bid, this would start with an International Festival of Creative Urban Living linking to innovation as well as culture, with a festival of urban green space and architecture, designating a grid square of sport, and arts, music and dance programme and animating the city's rich heritage.'
Read the summary and full report on the Milton Keynes Futures website
---
IHBC NewsBlog
IHBC London Branch Conference 4 Oct 2018 – save the date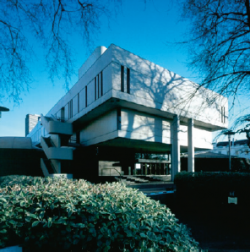 'Creative Conservation: Partnerships and Public Value'. London Branch's celebrated annual conference takes place in the Royal College of Physicians, Regents Park.
---
IHBC free MATE sessions - supporting accreditation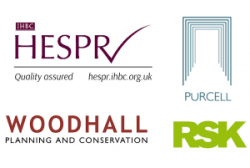 HESPR members' staff from Woodhall Conservation, Purcell and RSK take part in Membership Application Training Event sessions on the accreditation process.
---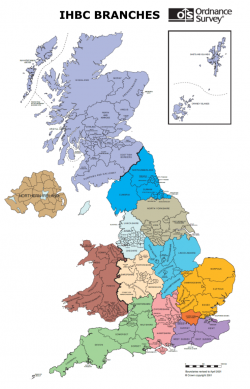 IHBC Branch & partner CPD & more, across the UK - our new NewsBlog resource lets you browse the wide range of CPD events on the IHBC Calendar and pass them on.
---
IHBC spotlights EPCs Call for Evidence – responses by 19 Oct 2018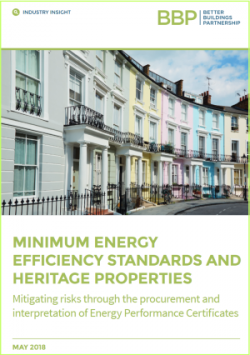 Responses needed to 'Call for Evidence on Energy Performance Certificates', while comments and copies of responses may be sent to [email protected]
---
IHBC CPD boost and checkup from DBW


Critical learning from DBW on 'Rights to light' using references such as the RICS Rights of light: Practical guidance for chartered surveyors in England and Wales.
---
IHBC Heritage from the doorstep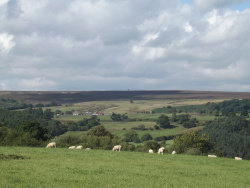 Cash boost helps preserve historic North York Moors monuments, reports The Darlington and Stockton Times.
---
IHBC CPD - Context article on lime and stone and reopening historic quarries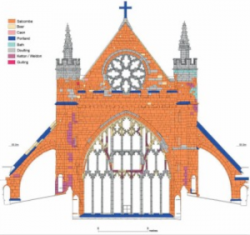 Even within environmentally sensitive areas planning permission is possible, as Emily Harper and Sue Penaluna explain in their article on the repair of Exeter Cathedral.
---
IHBC HESPR top pick from £250M+ costed work this week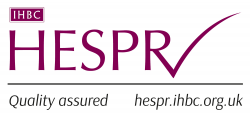 East Herts seeks regeneration developer for Bishop's Stortford site; closing 28/08,
contract values ranging from: £25M- £200M.
---
RTPI proposal for post-Brexit environmental watchdog fundamentally flawed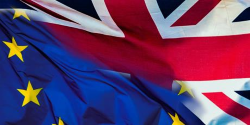 The Government's proposal for a post-Brexit environmental watchdog that only has jurisdiction for England is deeply flawed, says the RTPI.
---
World Heritage UK report out - Commercial Best Practice in World Heritage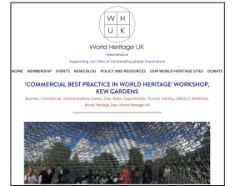 The report, following a meeting in March 2018, details the discussions and future actions and includes an appendix on visitor numbers and characteristics.
---
Planning Portal and Federation of Master Builders sign partnership agreement


The Memorandum of Understanding signals their intent to work more closely together for the benefit of their joint customers and members.
---
Scottish Planning Bill changes marks a point of no return for Scotland's heritage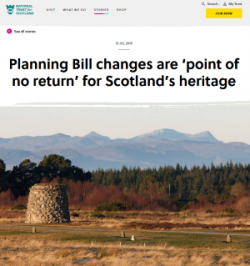 The National Trust for Scotland has called on the Scottish Government to save Scotland's heritage by overhauling the planning system.