IHBC welcomes planned re-launch of UKAPT
This article originally appeared in the IHBC NewsBlogs.
---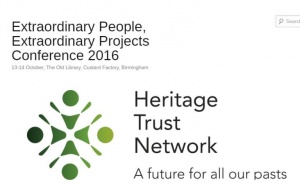 The IHBC has welcomed plans for the re-launch of UKAPT as Heritage Trust Network (HTN), following funding support for the transition from the Heritage Lottery Fund (HLF), with the official launch planned at HTN's inaugural national conference at the Custard Factory in Birmingham on 13-14 October 2016.
IHBC Chair James Caird said: 'I'm delighted to welcome this renewal of UKAPT as the Heritage Trust Network, not least as it represents so many bodies with key roles in our sector. We see the Trust as an essential partner in helping raise both professional standards and the profile of conservation-led regeneration in the public and political arenas.'
IHBC Director Seán O'Reilly said: 'The re-structuring of UKAPT as the Heritage Trust Network represents a critical moment in the transformation and modernisation of the sector. The IHBC is very keen to do what we can to help deliver on all the ambitions in the renewal of this pivotal link body.'
HTN wrote
We are delighted to announce the launch of Heritage Trust Network, the new name for UK Association of Building Preservation Trusts (UKAPT), originally established in 1989 as a grass roots umbrella organisation offering guidance and support to building preservation trusts. The new organisation is the result of a recent and significant period of transition, supported by the Heritage Lottery Fund. It will take forward the best of the last 27 years of UKAPT but with a broader remit, supporting all forms of not-for-profit groups who are breathing life and enterprise into the UK's threatened historic places.
Sarah McLeod, Chair of Heritage Trust Network, who has been leading the transition process said: 'Over the last 12 months, our organisation, including members and advisors, has been exploring how we can ensure our charity is resilient and fit for purpose. We will continue working to support members across nine regions, whilst developing new partnerships with other heritage organisations and funders, widening our membership. We will of course continue to provide a national voice for heritage regeneration. The change to Heritage Trust Network is more than just a name change; it's an exciting new chapter in our organisation's history which will bring greater benefits to everyone involved in tackling historic buildings and heritage assets at risk.'
New features of Heritage Trust Network include:
A specific membership package for individuals working in the heritage sector as well as a new Corporate Supporters offer, meaning that more people are now able to benefit from the expertise of the network
A new Start Up Membership for fledgling groups. This package, which includes visits to live projects, is designed for new unconstituted groups who are considering starting a project.
An interactive Toolkit with new and improved guidance notes
A Talent Bank on the website where Corporate Supporters and Full Members can advertise their services and expertise, providing a useful go-to list of heritage professionals.
The new website www.heritagetrustnetwork.org.uk is 'live' from the end of August 2016, and Heritage Trust Network will be launched officially at HTN's inaugural national conference in Birmingham in October – 'Extraordinary People, Extraordinary Projects'.
Find out more
External references
IHBC NewsBlog
Drone Surveying a London Landmark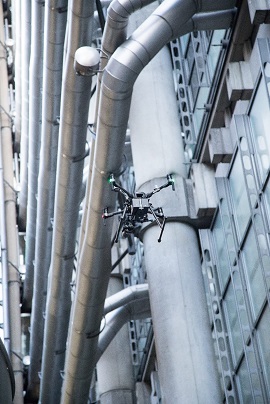 Uninhabited Aerial Vehicles (UAVs) have been used to undertake a survey of the Lloyd's building's external façade in the heart of the City of London.
---
Green Party calls for no VAT on refurbishment in new Parliamentary petition
The petition calls on the government to remove VAT on refurbishment projects and raise VAT on non-Passivhaus new-build construction to 20 per cent. Retrofitting is carbon-efficient but the current VAT regime privileges new build over refurbishment.
---
Conservation Professionals Concerned about Future Planning Policy

Directors of the IHBC and the Victorian Society are among those whose opinions are featured in the RICS in-house publication Modus as it explores heritage impacts in England's planning proposals.
---
Learn all about the Professions in Building Conservation at upcoming Conference

Glasgow City Heritage Trust (GCHT) 3-day online conference aimed at anyone working, or interested in working, within the building and heritage sectors.
---
New use for abandoned oil rigs: Offshore reefs!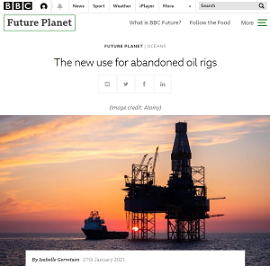 One way in which these old rigs can be remarkably useful is that the subsurface rig can provide the ideal skeleton for coral reefs, allowing the remarkable ecosystems beneath the waves come into their own.
---
Birnbeck Pier, in Weston-super-Mare, to undergo Restoration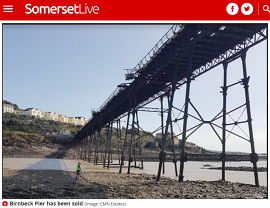 A new company – Birnbeck Holdings Limited – has now been set up by CNM Estates which has purchased Birnbeck Island and the historic pier.
---
Ecclesiastical Heritage Risk Barometer 2020 Published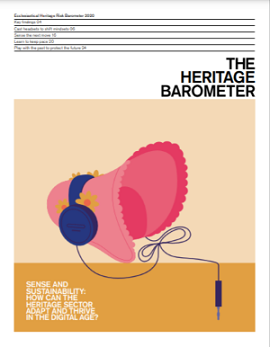 The publication offers research to help answer the question: 'How can the heritage sector adapt and thrive in the digital age'?
---
Victorian Bath House dug up from under a Manchester Car Park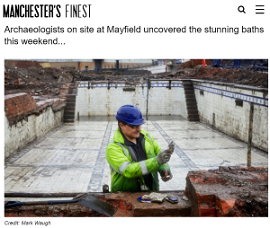 A stunning Victorian Bath House has been uncovered during works on creating the city's first public park in over 100 years.
---
APPG on 'Conservation, Places and People' Opens first Parliamentary Inquiry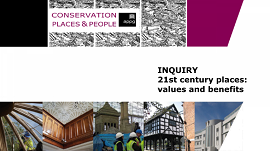 The Inquiry is into '21st Century Places – Values & Benefits'
---
Historic Photographer of the Year 2020 Winners Announced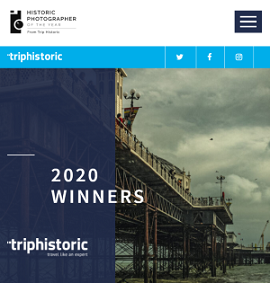 The awards showcase the very best historic places and cultural sites from across the globe.