IHBC welcomes planned re-launch of UKAPT
This article originally appeared in the IHBC NewsBlogs.
---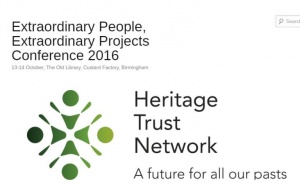 The IHBC has welcomed plans for the re-launch of UKAPT as Heritage Trust Network (HTN), following funding support for the transition from the Heritage Lottery Fund (HLF), with the official launch planned at HTN's inaugural national conference at the Custard Factory in Birmingham on 13-14 October 2016.
IHBC Chair James Caird said: 'I'm delighted to welcome this renewal of UKAPT as the Heritage Trust Network, not least as it represents so many bodies with key roles in our sector. We see the Trust as an essential partner in helping raise both professional standards and the profile of conservation-led regeneration in the public and political arenas.'
IHBC Director Seán O'Reilly said: 'The re-structuring of UKAPT as the Heritage Trust Network represents a critical moment in the transformation and modernisation of the sector. The IHBC is very keen to do what we can to help deliver on all the ambitions in the renewal of this pivotal link body.'
HTN wrote
We are delighted to announce the launch of Heritage Trust Network, the new name for UK Association of Building Preservation Trusts (UKAPT), originally established in 1989 as a grass roots umbrella organisation offering guidance and support to building preservation trusts. The new organisation is the result of a recent and significant period of transition, supported by the Heritage Lottery Fund. It will take forward the best of the last 27 years of UKAPT but with a broader remit, supporting all forms of not-for-profit groups who are breathing life and enterprise into the UK's threatened historic places.
Sarah McLeod, Chair of Heritage Trust Network, who has been leading the transition process said: 'Over the last 12 months, our organisation, including members and advisors, has been exploring how we can ensure our charity is resilient and fit for purpose. We will continue working to support members across nine regions, whilst developing new partnerships with other heritage organisations and funders, widening our membership. We will of course continue to provide a national voice for heritage regeneration. The change to Heritage Trust Network is more than just a name change; it's an exciting new chapter in our organisation's history which will bring greater benefits to everyone involved in tackling historic buildings and heritage assets at risk.'
New features of Heritage Trust Network include:
A specific membership package for individuals working in the heritage sector as well as a new Corporate Supporters offer, meaning that more people are now able to benefit from the expertise of the network
A new Start Up Membership for fledgling groups. This package, which includes visits to live projects, is designed for new unconstituted groups who are considering starting a project.
An interactive Toolkit with new and improved guidance notes
A Talent Bank on the website where Corporate Supporters and Full Members can advertise their services and expertise, providing a useful go-to list of heritage professionals.
The new website www.heritagetrustnetwork.org.uk is 'live' from the end of August 2016, and Heritage Trust Network will be launched officially at HTN's inaugural national conference in Birmingham in October – 'Extraordinary People, Extraordinary Projects'.
Find out more
External references
IHBC NewsBlog
COVID-19: Advice and Updates collated from the Heritage Sector
Organisations with conservation links have been collating resources on COVID-19 impacts, including Built Environment Forum Scotland (BEFS), Historic Environment Forum, The Heritage Alliance (THA), and Historic England, on cleaning surfaces.
---
Councils considering 'executive powers' as measures to avoid planning gridlock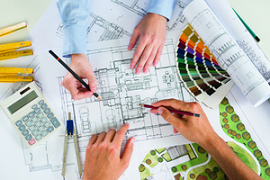 Councils are reported to be considering taking up rarely-used executive powers to keep the planning and development system moving during the coronavirus pandemic.
---
Historic England provides updated flood recovery advice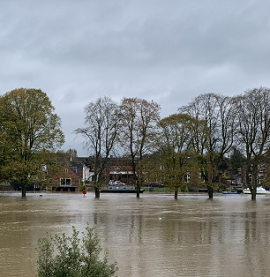 Historic England's 'After a Flood' provides timely advice on how to dry walls properly and avoid further damage to the building fabric.
---
Conservation of Timber Buildings: an example of evolving conservation techniques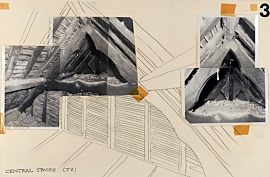 Context Issue 162 offers a peek into an archive of timber conservation history through the records of the practice of FWB and Mary Charles Chartered Architects.
---
Call for VAT rates for Refurbishment to be Reduced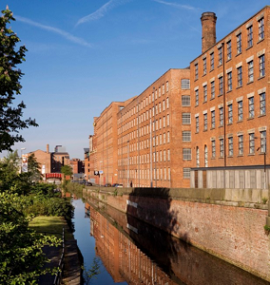 To meet the government's target of being carbon neutral by 2050, we must recycle, reuse and responsibly adapt our existing historic buildings, according to this year's Heritage Counts report, so Historic England and partners are calling for a reduction in VAT rates to incentivise this more sustainable option.
---
Grade II Edwardian swimming baths in Birmingham restored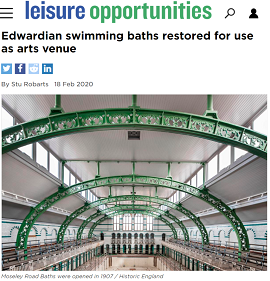 Donald Insall Associates, with the help of Historic England, has completed restoration work of Moseley Road Baths, being converted for use as an arts and culture venue.
---
IHBC Marsh Award Nominations – Closing Date 30 March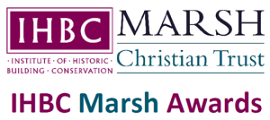 Celebrate your local 'retired members' and 'successful learners' with £500 cash prizes and 2020 Brighton School places!
---
Biodiversity Net Gain through UK Construction Projects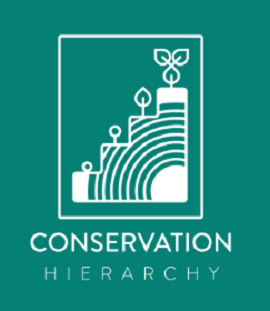 The Conservation Hierarchy is a new framework developed by the University of Oxford to help construction projects achieve Biodiversity Net Gain.
---
How Project Managers for Town Centre Developments can Balance Risk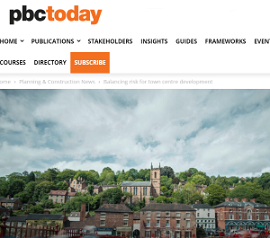 Jacqueline Hughes, senior risk analyst at Equib, in pbctoday discusses how project managers for town centre developments can get their risk management strategies right.
---
Red Tape is Strangling our High Streets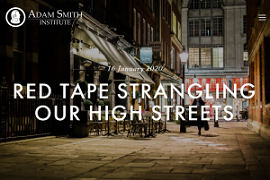 A new paper from the Adam Smith Institute argues that the problem with the High Street has been totally misunderstood, saying that we need to reform restrictive planning rules and reject a policy of managed decline to reinvigorate our town centres.
---
Calculating the full cost of energy used by buildings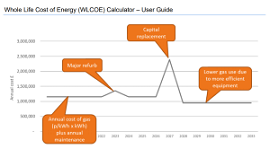 The Whole Life Cost of Energy (WLCoE) calculator – issued by government in BETA form – is intended to help building owners and operators to understand the full financial cost of the energy their buildings use, and welcomes feedback
---
England's heritage worth £31Bn: New Historic England report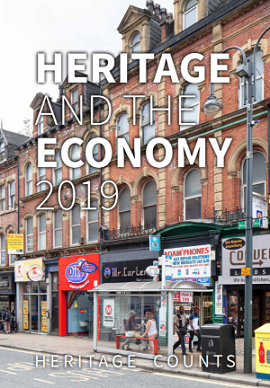 New research published by Historic England (HE) shows the value of heritage to England's economy as it contributes to economic prosperity and growth through jobs in the heritage and construction sectors and from tourism.
---