Green Claims Code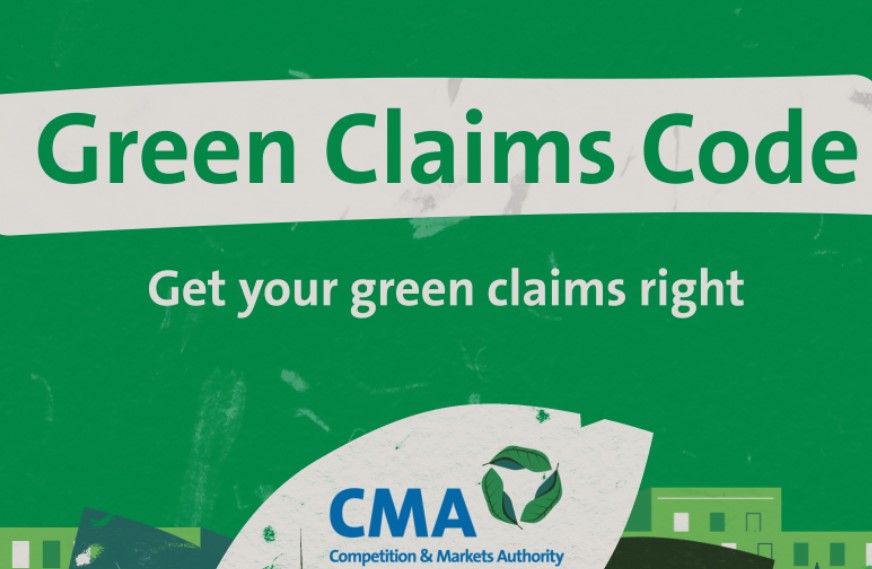 [edit]
Introduction
In September 2021, the Competition and Markets Authority (CMA) published the Green Claims Code to help businesses understand how to communicate their green credentials while reducing the risk of misleading shoppers.
The key piece of relevant consumer protection legislation for developing this guidance was the Consumer Protection from Unfair Trading Regulations 2008 (CPRs). The CPRs contain a general prohibition against unfair commercial practices and specific prohibitions against misleading actions and misleading omissions.
The Green Claims Code focuses on principles based on existing consumer law found in the CPRs. Firms making green claims "must not omit or hide important information" and "must consider the full life cycle of the product". Businesses have until January 2022 to make sure their environmental claims comply.
Following the initial compliance adjustment period, the CMA will carry out a full review of misleading green claims, both on and offline (e.g. claims made in store or on labelling). The CMA will prioritise which sectors to review, based on its concerns about people being misled by environmental claims. This could include industries where consumers appear most susceptible. However, any sector where the CMA finds significant concerns could become a priority.
[edit]
Follow up actions
The Green Claims Code has been published following consultations with businesses and consumer groups. Businesses should check their green claims against the Code and seek legal advice if they are unsure whether their claims comply with the law. More information can be found on the misleading environmental claims case page.
Minister of State for Energy and Clean Growth, Greg Hands, said, "Government is also reviewing green energy tariffs to ensure consumers can be confident they are choosing companies that make a conscious choice to invest in renewable energy."
Ref https://www.gov.uk/government/news/greenwashing-cma-puts-businesses-on-notice
About the wiki
Anyone is welcome to use and contribute to the wiki in different ways.
---
[edit] Engaging with the wiki
You can:
Contribute to existing articles
Create articles
Share articles through social media and other channels
Contact the CIRCuIT project to let us know what you think and how we can improve
---
[edit] Add your own content
To contribute to or create an article, you can follow these steps:
Register as a user
Read through the editorial policy and guidance on writing and contributing to articles
See the detailed help page on tips on writing wiki articles
Try editing a test article
If editing an article, select 'Edit this article' underneath the article title
If creating a new article, select 'Create an article'. In the 'Select categories' area, expand the 'Industry context' list and tag 'Circular economy' to add your article to this wiki
---
[edit] Who is this wiki for?
The articles contain information on implementing circular economy approaches in construction that could be relevant to:
Architects
Construction contractors
Designers
Developers, owners, investors
Engineers
Landowners
Manufacturers and supplier
Universities and research
Urban planners
---
[edit] About CIRCuIT
The Circular Economy wiki is supported by the Circular Construction in Regenerative Cities (CIRCuIT) project, which is funded by the European Union's Horizon 2020 research and innovation programme. CIRCuIT is a collaborative project involving 31 ambitious partners across the entire built environment chain in Copenhagen, Hamburg, Helsinki Region and Greater London. Through a series of demonstrations, case studies, events and dissemination activities, the project will showcase how circular construction practices can be scaled and replicated across Europe to enable sustainable building in cities and the transition to a circular economy on a wider scale.