Caring for your Home website
This article originally appeared in the IHBC NewsBlogs
---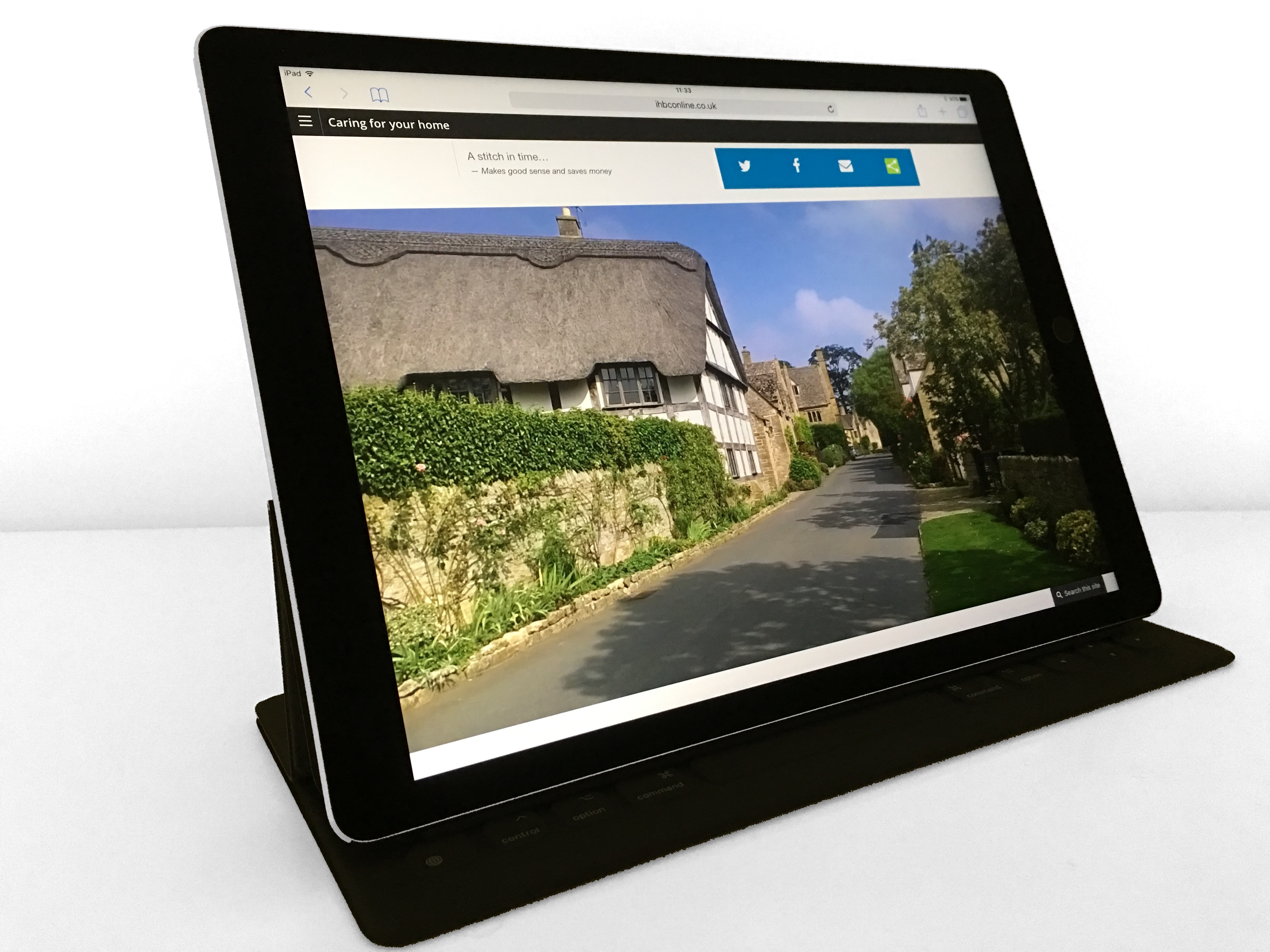 The IHBC has launched its 'Caring for your home' website at its 2016 School, offering an accessible guide to anyone seeking help in looking after their home; and while there's still work to be done on the resource – as a Beta test site – there's lots of help on offer there already.
IHBC's Vice Chair Kathy Davies said: 'This is set to be a very useful new resource for home-owners and residents. I'm delighted that the IHBC, with initiatives like this site, is making real contributions to the widest constituencies of heritage users. It is the perfect way for the IHBC to help 'join the dots' between all the players that shape the future of our heritage'.
IHBC's Technical Committee, led by Janice Gooch, helped shaped the distinctive style of this resource. Janice said: 'This is a modern day resource that replaces the much respected publication of 'Stitch in Time', which we produced with the Society for the Protection of Ancient Buildings (SPAB). This website sets out the core principles and forms a strong starting point for further development and progression, like any good conservation document.'
'Though aimed at the general householder, it is a great resource for anyone, professionals included.'
'Also, it will be developed further with the help of IHBC members and colleagues, but always remembering the key audience: the general public. This is an important step from the IHBC to provide the public with independent free guidance written by heritage professionals.'
IHBC Director Seán O'Reilly said: 'The 'Caring for your home' web resource retains the classic Hellman cartoons from the much revered 'Stitch in time', but there's a very different character. With this digital platform we'll be able to reach many more people who need access to basic guidance on how best to look after their homes.'
'And of course many of the lessons and tips apply equally to properties of very different types – not least the number one priority, needing to take care of them'
'The website is built using a 'mobile first' approach, so you can take the content along with you too, once you've a signal. But do also remember that you should always put health and safety first, and don't use it when or where it might lead to an accident!'
For more information and background see the IHBC NewsBlog
IHBC NewsBlog
IHBC-ALGAO-HE Local Authority conservation and archaeology staffing stats published
Historic England has issued the latest figures collated by the IHBC and ALGAO which highlights ongoing reductions in capacity even as workload continues to grow.
---
IHBC and COTAC jointly welcomed BIM4Heritage launch conference on 14 Sept
As supporters of the initiative they welcomed its launch conference – 'How can BIM help to understand and preserve the historic environment?' – held at the Royal Academy.
---
IHBC CPD in depth and in Context - Reconciling conservation & sustainable development
Sean McEntee sheds light on the need to balance conservation and urbanism in current Context 150 - 'Conservation and urbanism'.
---
ARB pre-consultation survey on the prescription of qualifications
The Architects Registration Board's pre-consultation review of its 'Criteria' and 'Procedures' for its 'Prescription of Qualifications' closes at midnight on 2 October.
---
Inspector concludes that Chelsea listed townhouse restoration outweighs loss of housing
Merging two flats allowed as, despite policy conflict, the 'substantial benefits arising from the enhancement of the listed building' carried more weight.
---
Victorian Society marks 10 years of endangered buildings campaigning with new top 10 list
c. Vic Soc

All of the Victorian and Edwardian buildings and structures on this year's list have been neglected for up to fifty years and have now reached a critical point of dereliction.
---
DCMS Report out on the role of culture and sport and heritage in place shaping
Research on the role of culture, sport and heritage assets and investment in positive economic and social outcomes at the local level concludes they are important influencers.
---
Considerate Constructors Scheme achieves 100,000 milestone
The national Scheme to improve the image of the construction industry – has reached a major milestone in UK construction history by registering its 100,000th site.
---
Victorian Society on Bristol landmark threatened by student flats
The Society highlights that one of the oldest hospital buildings in the country is under threat of total demolition as part of controversial plans for a large-scale student development.
---
UK best preserved WW1 aerodrome secures National Lottery cash
Stow Maries Great War Aerodrome, near Maldon in Essex, will be transformed into a major visitor attraction, thanks to National Lottery funding.
---
Spot the Bull: BBC time-lapse video shows revamp of Bracknell town centre
The redevelopment of Bracknell town centre involved the demolition of the town's (big) 'Brutalist' centre but the 'refurbishment' of the (small) 15th century Bull pub.