Caring for your Home website
This article originally appeared in the IHBC NewsBlogs
---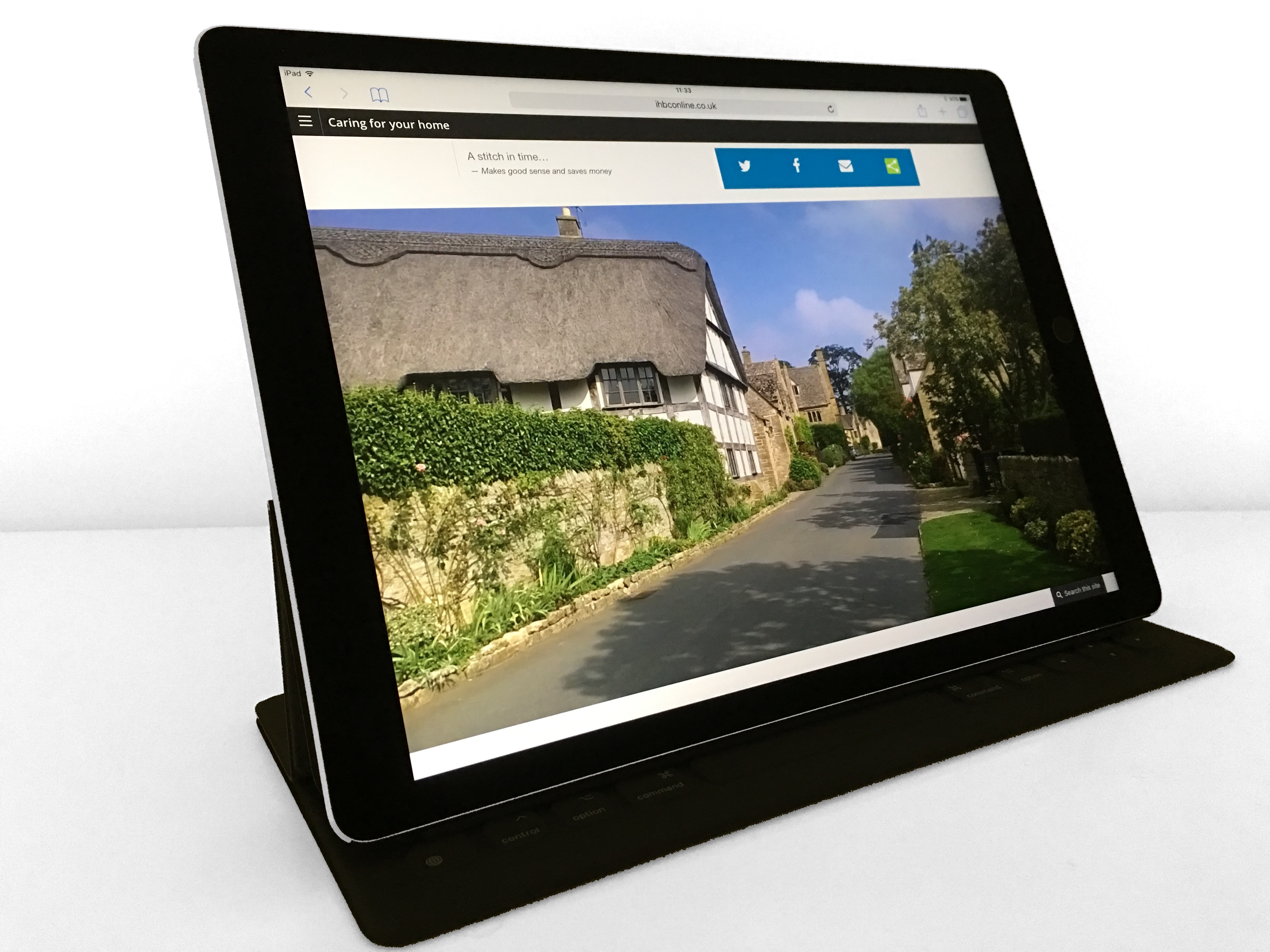 The IHBC has launched its 'Caring for your home' website at its 2016 School, offering an accessible guide to anyone seeking help in looking after their home; and while there's still work to be done on the resource – as a Beta test site – there's lots of help on offer there already.
IHBC's Vice Chair Kathy Davies said: 'This is set to be a very useful new resource for home-owners and residents. I'm delighted that the IHBC, with initiatives like this site, is making real contributions to the widest constituencies of heritage users. It is the perfect way for the IHBC to help 'join the dots' between all the players that shape the future of our heritage'.
IHBC's Technical Committee, led by Janice Gooch, helped shaped the distinctive style of this resource. Janice said: 'This is a modern day resource that replaces the much respected publication of 'Stitch in Time', which we produced with the Society for the Protection of Ancient Buildings (SPAB). This website sets out the core principles and forms a strong starting point for further development and progression, like any good conservation document.'
'Though aimed at the general householder, it is a great resource for anyone, professionals included.'
'Also, it will be developed further with the help of IHBC members and colleagues, but always remembering the key audience: the general public. This is an important step from the IHBC to provide the public with independent free guidance written by heritage professionals.'
IHBC Director Seán O'Reilly said: 'The 'Caring for your home' web resource retains the classic Hellman cartoons from the much revered 'Stitch in time', but there's a very different character. With this digital platform we'll be able to reach many more people who need access to basic guidance on how best to look after their homes.'
'And of course many of the lessons and tips apply equally to properties of very different types – not least the number one priority, needing to take care of them'
'The website is built using a 'mobile first' approach, so you can take the content along with you too, once you've a signal. But do also remember that you should always put health and safety first, and don't use it when or where it might lead to an accident!'
For more information and background see the IHBC NewsBlog
IHBC NewsBlog
IHBC London Branch Conference launched and open for booking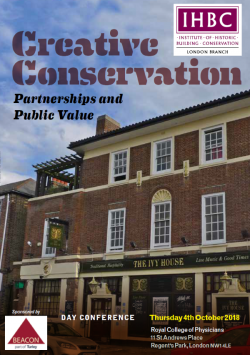 'Creative Conservation: Partnerships and Public Value' - 4 Oct, Royal College of Physicians - leading speakers, unequalled debate - a CPD opportunity not to be missed!
---
IHBC latest Jobs etc skills review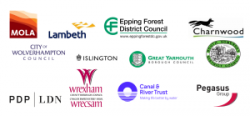 Specialist areas and skills in demand, from design and project management to regulation and more featured in our celebrated – and very cost-effective - IHBC Jobs etc service.
---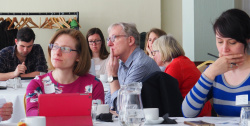 Ideas bear fruit, as early career members 'reverse mentor', generating fresh perspectives on the institute's future plans and structures!
---
IHBC Scotland at Listed Property Show in Edinburgh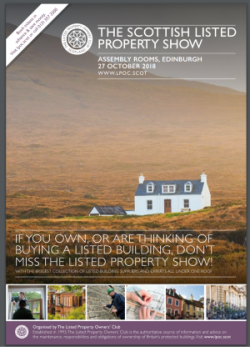 IHBC Scotland will host a CPD session at the Show on 27 October, while an IHBC stand will offer more informal access and conservation advocacy to visitors.
---
IHBC Heritage from the doorstep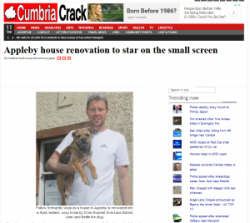 A traditional building in the Appleby Heritage Action Zone (HAZ) is filming its 'work in progress' as part of work grant aided by Historic England as reported by Cumbria Crack!
---
English Heritage celebrates the Cooper Car with a blue plaque.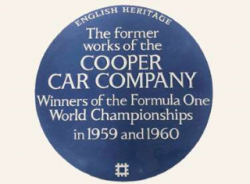 A blue plaque has been placed at the home of the former Cooper Car Company, marking its motoring heritage.
---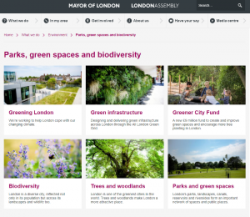 Community Tree Planting Grants and £1.5million woodland fund look to make London the world's first National Park City.
---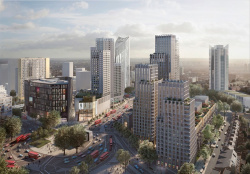 'What if mothers or teenagers designed our cities?' An opinion piece in the invites us to consider what our cities would look like if cities reflected their diverse populations.
---
V&A Dundee opens Saturday 15 Sept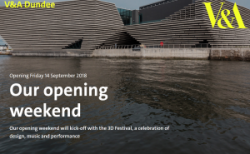 IHBC NewsBlogs reports on some building construction and collection highlights, including spectacular drone footage of work in progress and to completion.
---
IHBC supports LPOC petition on VAT reductions for Listed Buildings
LPOC notes '...it is perverse that repairs should be subject to VAT when new development is not'.
---
Loyd Grossman recently appeared on a BBC radio programme to discuss NIMBYism in heritage and development, the programme is currently available on BBC iPlayer.
---
Call to share land value with communities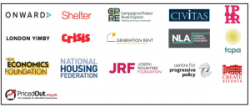 England's SoS for Housing, Communities and Local Government is sent an open letter by leading campaign organisations calling for land value to be shared.
---
Redrock Stockport wins 2018 Carbuncle Cup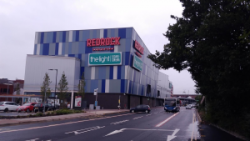 The 2018 winner of the Carbuncle Cup is Redrock Stockport, a £45m leisure complex and car park designed by BDP for the local council.