Caring for your Home website
This article originally appeared in the IHBC NewsBlogs
---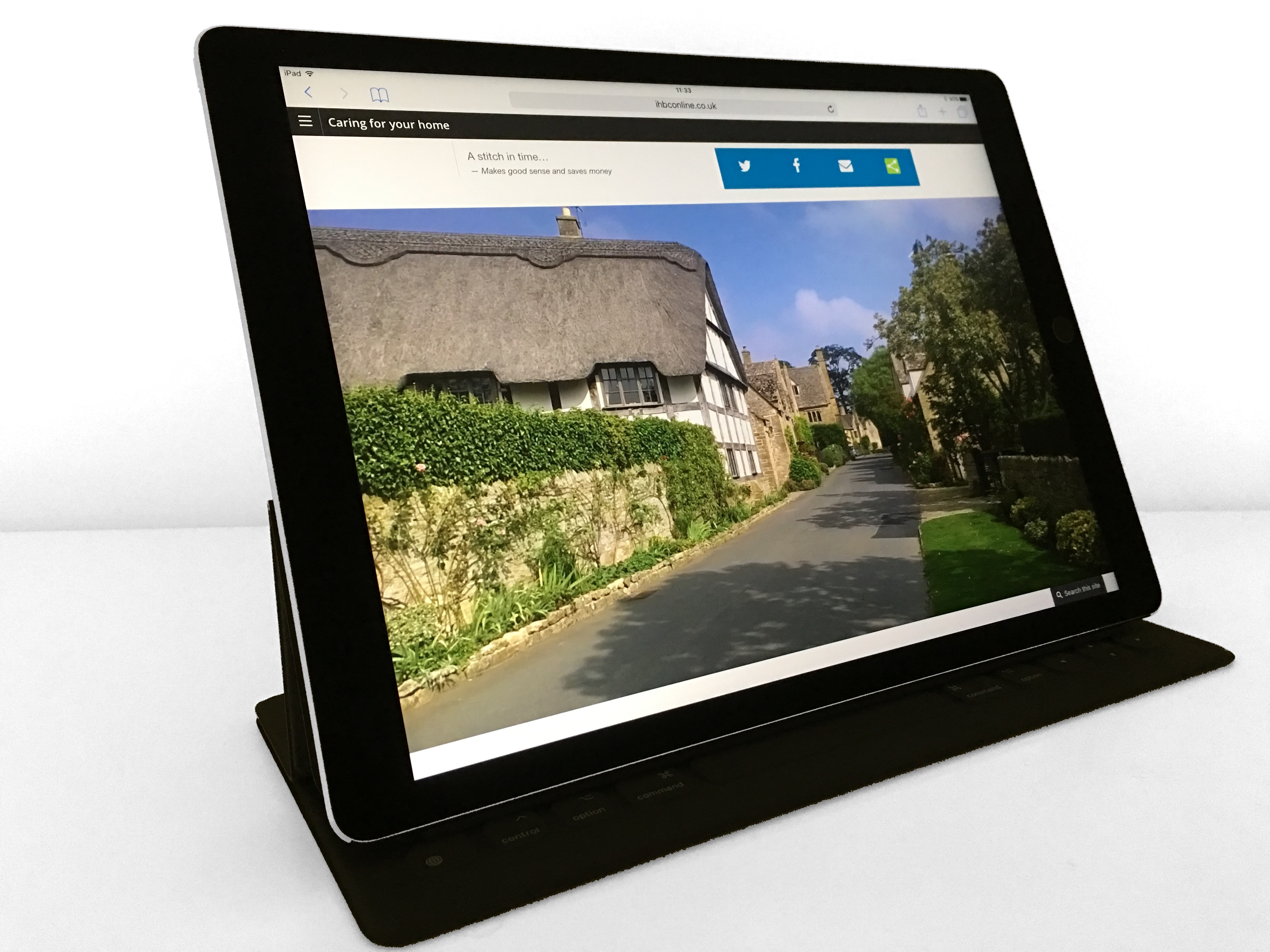 The IHBC has launched its 'Caring for your home' website at its 2016 School, offering an accessible guide to anyone seeking help in looking after their home; and while there's still work to be done on the resource – as a Beta test site – there's lots of help on offer there already.
IHBC's Vice Chair Kathy Davies said: 'This is set to be a very useful new resource for home-owners and residents. I'm delighted that the IHBC, with initiatives like this site, is making real contributions to the widest constituencies of heritage users. It is the perfect way for the IHBC to help 'join the dots' between all the players that shape the future of our heritage'.
IHBC's Technical Committee, led by Janice Gooch, helped shaped the distinctive style of this resource. Janice said: 'This is a modern day resource that replaces the much respected publication of 'Stitch in Time', which we produced with the Society for the Protection of Ancient Buildings (SPAB). This website sets out the core principles and forms a strong starting point for further development and progression, like any good conservation document.'
'Though aimed at the general householder, it is a great resource for anyone, professionals included.'
'Also, it will be developed further with the help of IHBC members and colleagues, but always remembering the key audience: the general public. This is an important step from the IHBC to provide the public with independent free guidance written by heritage professionals.'
IHBC Director Seán O'Reilly said: 'The 'Caring for your home' web resource retains the classic Hellman cartoons from the much revered 'Stitch in time', but there's a very different character. With this digital platform we'll be able to reach many more people who need access to basic guidance on how best to look after their homes.'
'And of course many of the lessons and tips apply equally to properties of very different types – not least the number one priority, needing to take care of them'
'The website is built using a 'mobile first' approach, so you can take the content along with you too, once you've a signal. But do also remember that you should always put health and safety first, and don't use it when or where it might lead to an accident!'
For more information and background see the IHBC NewsBlog
Featured articles and news
IHBC Marsh Awards - £500 and a free place at the IHBC Annual School
Know a great learner? Celebrate their successful learning in heritage activities with a nomination (closes 31 March).
---
IHBC Course Connection Day 2016 on YouTube
Students' videos offer first hand insights to diverse philosophies at the institute's main annual event supporting conservation students.
---
IHBC East Anglia offers CPD on traditional repairs 16 May
One-day workshop on 'traditional repairs' - with talks and hands-on experience of lime plaster, wattle and daub, clay lump and timber frame repair.
---
Context on the 2016 School tours which visited different sites in Worcester and considered how conservation and heritage can been seen in the city today.
---
£200,000 funding to help transform the UK planning system
A mix of enterprises (SMEs) and local planning authorities have been selected by Future Cities Catapult to receive £200,000 to transform outdated planning systems.
---
MPs seek to cut bill for Houses of Parliament repairs
The Treasury select committee has queried the £3.5bn cost of building work and is investigating if a temporary shutdown can be avoided.
---
Belfast Victorian baths become hi-tech co-working space
The BBC reports that the listed The Ormeau Baths building in Belfast is to become a co-working space for freelancers and small businesses.