IHBC welcomes Stirling Prize winner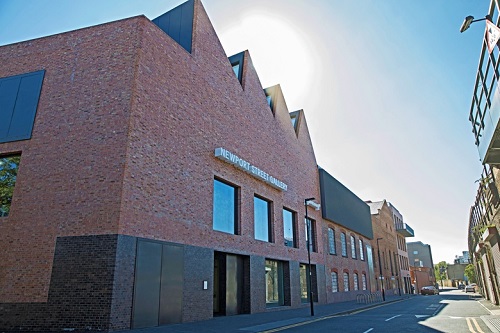 The Institute of Historic Building Conservation (IHBC) welcomed the award of the 2016 RIBA Stirling Prize for the best building of the year to the re-casting of three listed Victorian buildings, once used for painting scenery for West End productions and now transformed by architectural practice Caruso St John into a gallery for artist Damien Hirst.
IHBC Chair James Caird said:
"This prestigious award success is yet another important demonstration from the highest echelons of the architectural professional that designation as a listed building can inspire the very best in contemporary design, and not simply serve as a constraint against it as some might contend."
IHBC Director Seán O'Reilly added:
"It is no surprise to us that a third of this year's short-list of six buildings shows architects fully engaged in working positively with listed buildings and designated fabric. It may be more of a surprise for others that all six reflect a striking awareness of the challenges arising from the cultural and environmental contexts of the new work, even if with varying degrees of success.
"Context, of course, is one of the fundamental considerations in conservation-related developments, as witnessed not least by its use as the title of our celebrated membership journal. So for this year the prominent consideration of contextual issues across all the shortlisted entries is especially welcome."
You can see the shortlisted buildings here.
--Institute of Historic Building Conservation
Featured articles and news
IHBC asks you to contribute to the debate on gentrification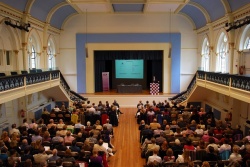 The Guardian reports on the dangers of gentrification - join the debate at IHBC NewsBlogs
---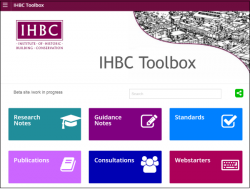 Our Toolbox offers easy access to the essential tools in conservation practice including links to Standards, 22 Practice notes, Consultations and much more.
---
Churchill Barriers to be listed

Second World War structures at Scapa Flow have been recognised as being of national importance by Historic Environment Scotland (HES).
---
Historic brick reservoir image wins award
The image of a covered reservoir in London's Finsbury Park has won the best architecture photograph of the year at the Arcaid Images Architectural Photography Awards 2016.
---
Westminster City Council gains approval for Special Policy Areas
The London Council's plans are given the go-ahead to management development in five unique specialist clusters.
---
Property Flood Resilience Action Plan out
An independent report has been issued relating to flood protection, aiming to help with flood resilience.