First temple to receive Places of Worship grant
On 24 August 2106, it was announced that A Grade II* listed building would be the first temple to receive funding through the Grants for Places of Worship (PoW) scheme, the Taiwanese Fo Guang Shan temple, just off Oxford Street in London, will be using the development funding to work towards major building repairs.
The Heritage Lottery Fund (HLF) wrote:
Only a few minutes away from the bustle of Oxford Street is London's Fo Guang Shan (FGS) Temple, a sanctuary from the stresses of everyday urban life.
The well-established Taiwanese temple, which also runs the charity International Buddhist Progress Society UK, currently attracts 18,000 visitors per year.
London FGS Temple is a Grade II* listed building and active centre of Buddhist worship and teaching. However, building damage has placed the temple at risk and restoration is crucial to get it back in working order again. Luckily, after a successful application to HLF, London FGS Temple became the first ever temple to receive HLF support under the Grants for Places of Worship scheme. Development funding of £33,500 has recently been awarded to help London FGS Temple progress plans to apply for the full earmarked funding of £209,300.
The HLF grant will support restoration work to the eastern roofs, replacing damaged bricks and rebuilding the high level masonry of the temple, originally designed by Gothic architect William Butterfield in 1868. Alongside the restoration work, there will be a programme of community activities and events including archive research into the history of the building and a photography exhibition celebrating the 50th anniversary of the Fo Guang Monastery.
Applying the Fo Guang proverb of 'offer confidence, offer joy, offer hope, and offer convenience', the London FGS Temple will also be hosting singing, dancing and meditation classes and educational tours available to the public. Venerable Miao Shiang, Head of London Fo Guang Shan Temple, said: 'It was fantastic news when we heard that our grant application had been approved by HLF. This news was received very well by everyone at the Temple. Our board of directors and trustees thank the HLF for the grant and are extremely grateful for the support. We look forward to working with HLF on this project.'
Stuart Hobley, Head of HLF London, said: 'The Fo Guang Shan temple has been a part of London's community for over 24 years and provides a rich programme of events and activities for all to enjoy. The temple is currently in need of urgent repair work and thanks to National Lottery players, this crucial restoration project will now be able to preserve the heritage of the temple, keeping it up and running and accessible for all.'
[edit]
Find out more
[edit]
External references
IHBC NewsBlog
IHBC's HESPR pick: Heritage Impact Assessments sought for Northampton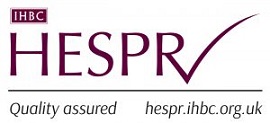 The HESPR top pick for this week features a call for three Heritage Impact Assessments in Northampton, closing 16/09.
---
England's Heritage Open Days celebrates 25 years!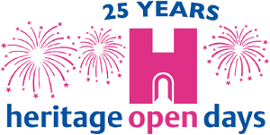 England's Heritage Open Days celebrates it's 25th year with 25 new places opening their doors. Take advantage of a huge range of regular and one-off opportunities!
---
The incredible list of London Underground stations that never opened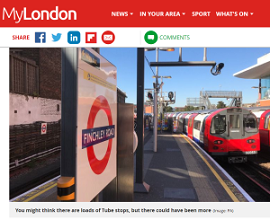 You may think there are quite a few London Underground stations, and you'd be right as there are 270 stations in total on the network, yet there could have been many many more yet there are so many that never saw the light of day.
---
Famous Bowie Bandstand in Bromley wins listed status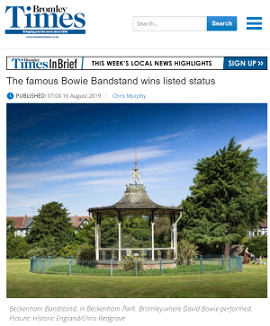 Known to almost everyone as the Bowie Bandstand, The Bromley Times applauds its recent listing as 'it should be protected forever'.
---
Out of Context and from 'Building Services': Lighting standards, World Heritage, and Bath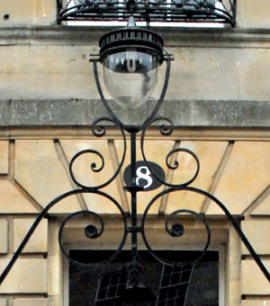 The city of Bath is well known for its stunning architecture and beautiful stone, but few might consider the everyday details like lighting.
---
Company fined £20,000 for unauthorised work on listed building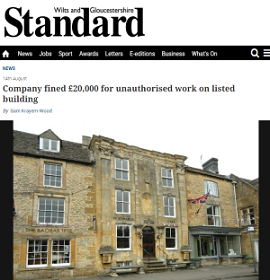 A property company has been ordered to pay £25,000 following unauthorised work on a listed building following a prosecution by Cotswold District Council.
---
New guidance on land sensitivity assessment from Natural England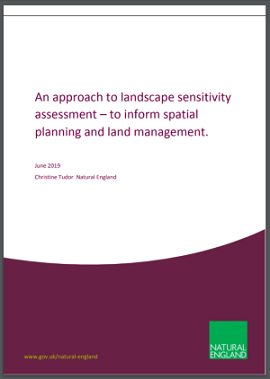 New guidance from Natural England has been published on how to create a landscape sensitivity assessment to inform decisions on the planning and management of land use change which influence spatial planning.
---
Construction workers given Moodbeam devices to wear for mental health monitoring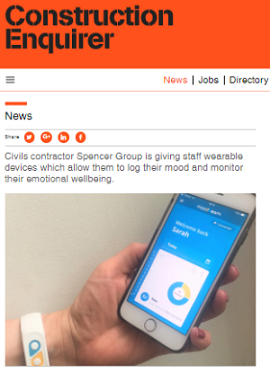 Civil contractor Spencer Group is giving staff wearable devices that allow them to log their mood and monitor their emotional wellbeing.
---
The system for recognising EU qualified architects in the UK if there is no Brexit deal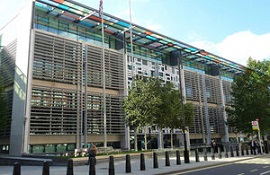 The (MRPQ) will no longer apply if there's a no-deal Brexit, and the UK government will maintain a system of recognition for architects with an approved qualification from an European Economic Area (EEA) state or Switzerland.
---
---
---