First temple to receive Places of Worship grant
On 24 August 2106, it was announced that A Grade II* listed building would be the first temple to receive funding through the Grants for Places of Worship (PoW) scheme, the Taiwanese Fo Guang Shan temple, just off Oxford Street in London, will be using the development funding to work towards major building repairs.
The Heritage Lottery Fund (HLF) wrote:
Only a few minutes away from the bustle of Oxford Street is London's Fo Guang Shan (FGS) Temple, a sanctuary from the stresses of everyday urban life.
The well-established Taiwanese temple, which also runs the charity International Buddhist Progress Society UK, currently attracts 18,000 visitors per year.
London FGS Temple is a Grade II* listed building and active centre of Buddhist worship and teaching. However, building damage has placed the temple at risk and restoration is crucial to get it back in working order again. Luckily, after a successful application to HLF, London FGS Temple became the first ever temple to receive HLF support under the Grants for Places of Worship scheme. Development funding of £33,500 has recently been awarded to help London FGS Temple progress plans to apply for the full earmarked funding of £209,300.
The HLF grant will support restoration work to the eastern roofs, replacing damaged bricks and rebuilding the high level masonry of the temple, originally designed by Gothic architect William Butterfield in 1868. Alongside the restoration work, there will be a programme of community activities and events including archive research into the history of the building and a photography exhibition celebrating the 50th anniversary of the Fo Guang Monastery.
Applying the Fo Guang proverb of 'offer confidence, offer joy, offer hope, and offer convenience', the London FGS Temple will also be hosting singing, dancing and meditation classes and educational tours available to the public. Venerable Miao Shiang, Head of London Fo Guang Shan Temple, said: 'It was fantastic news when we heard that our grant application had been approved by HLF. This news was received very well by everyone at the Temple. Our board of directors and trustees thank the HLF for the grant and are extremely grateful for the support. We look forward to working with HLF on this project.'
Stuart Hobley, Head of HLF London, said: 'The Fo Guang Shan temple has been a part of London's community for over 24 years and provides a rich programme of events and activities for all to enjoy. The temple is currently in need of urgent repair work and thanks to National Lottery players, this crucial restoration project will now be able to preserve the heritage of the temple, keeping it up and running and accessible for all.'
[edit]
External references
IHBC NewsBlog
IHBC superlatives - last chance AND once in a lifetime CPD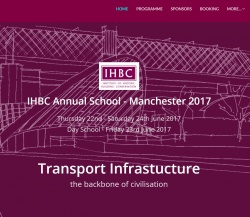 Book now for Manchester 2017 to learn about heritage values and opportunities in transport infrastructure; IHBC's Annual School 22nd – 24th June (Day School 23rd).
---
IHBC opportunities spotlight - Winston Churchill Memorial Trust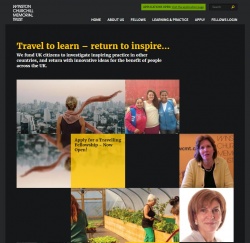 The Trust is currently accepting applications for fellowships across a range of research areas, including 'environment, conservation and sustainable living'.
---
SAVE to launch Buildings at Risk Catalogue 2017-18 on 28th June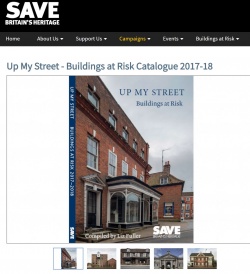 The Buildings at Risk Catalogue features over 100 decaying buildings from across the country in need of new owners or new uses.
---
Timeline for 50 years of the Scottish Civic Trust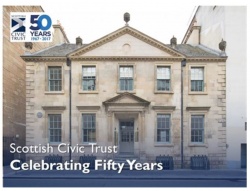 Gaby Laing, Heritage Officer at the Scottish Civic Trust has put together a timeline of the Trust's history of the last fifty years to mark 50 years of the Scottish Civic Trust.
---
'Better Connected' have identified 36 local authorities as having the UK's top council websites after performance surveys carried out from a customer perspective.
---
Clumber Park says no to fracking but energy firm could take legal action
Press reports cite National Trust as rejecting request from chemicals firm Ineos to conduct surveys at Clumber Park testing for shale gas – a process that could lead to fracking.
---
Historic England protects two sites to commemorate New Zealand lives lost in WWI
A large Kiwi chalk figure in Wiltshire commemorating lives lost and sacrifices made by New Zealand troops in First World War is protected as a scheduled monument.
---
Heritage to be at the heart of the Great Place Scheme in Northern Ireland
The Scheme which has been launched and is supported by the Heritage Lottery Fund (HLF), to put culture and heritage at the heart of the development of local communities.