A Steeplejack's View of Life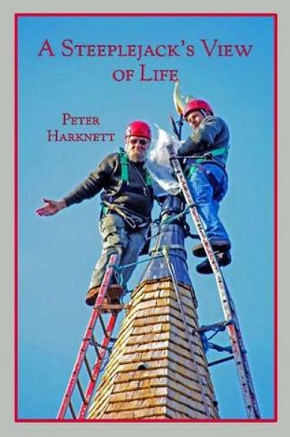 A Steeplejack's View of Life, Peter Harknett, Steeplejack Publishing, 2018, 176 pages hardback, fully illustrated.
Those who spend 50 or more years in their chosen job deserve a salute and probably have something worthwhile to pass on. Peter Harknett began his way up the ladder of success after National Service in the 1950s and he tells us he is still enjoying life at the top in his eighties. He passes on his considerable knowledge amusingly in this well-produced book, packed with valuable information in its 19 chapters.
The Federation of Master Steeplejacks was formed in 1948. The author began to learn about working at heights soon after this, when employed as a rigger on circus tents. He then began touring the country knocking on doors or 'repping' for work on church spires, Victorian school roofs and industrial chimneys that required repair or demolition. Little by little he became established and he has worked as far away as Israel.
Apart from the many hilarious incidents and scary adventures that he recounts with such grace, and sometimes illuminates with his own black-and-white sketches, the book is rich in tips that most readers in all aspects of our business will find of great use. Shingles are widely employed to clad church towers or spires, but Harknett takes us deep into the topic from the origins, sources, roles in woodpecker diet, and ultimate replacement of these wooden tiles. Chapter 14, 'To shingle a spire' is a model method statement of every aspect of such a task.
The book arrived with the mail only a couple of days after news of the disaster at Notre Dame, Paris. Despite some close scrapes, the author reports on numerous similar jobs on which he worked, but neither life nor fabric have suffered loss. Church authorities, architects and all those involved in the administration of the potentially hazardous matter of replacing or repairing roofs, bells, clocks or weathervanes are advised to read and learn from the wisdom and experience imparted.
---
This article originally appeared as 'Life at the top' in IHBC's Context 160 (Page 50), published by The Institute of Historic Building Conservation in July 2019. It was written by Graham Tite, conservation officer.
--Institute of Historic Building Conservation
IHBC NewsBlog
Canal River Trust secures funding to create waterway roles for young people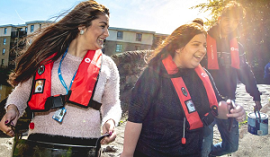 The support will create dozens of opportunities in heritage repair and construction and waterways management, funded by the Department for Work and Pensions.
---
2021 Building Conservation Directory published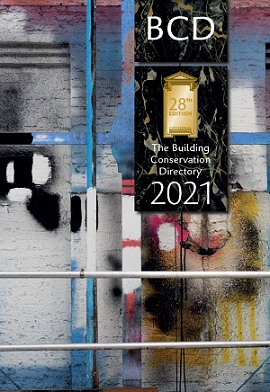 The 2021 edition of the Building Conservation Directory, also available online, has been published. Find skilled trades specialising in work to historic and traditional buildings.
---
BT dials up 'Adopt a Kiosk' scheme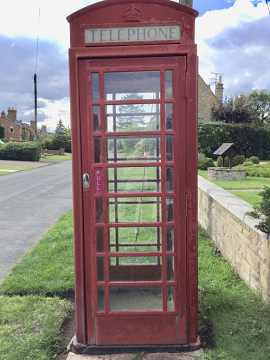 BT has revealed that almost 4,000 of its iconic red phone boxes across the UK are available for local communities to adopt for just £1.
---
Watch IHBC's webinar on 'Retrofit of Traditional Buildings'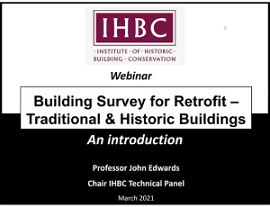 On 26 March the IHBC, led by Prof. John Edwards, hosted a free one-hour CPD webinar 'Introduction to Building Survey for Retrofit' for sector professionals.
---
Has the world left Europe behind?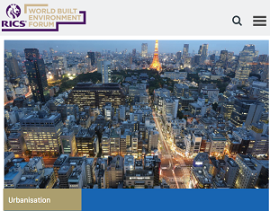 Greg Clark, writing an opinion piece for RICS, explores how good governance in cities pays dividends.
---
AHF on 'Transforming Places through Heritage'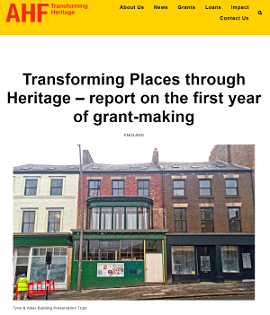 The Architectural Heritage Fund has issued a report on the first year of its 'Transforming Places Through Heritage' grants programme, funded by DCMS.
---
'Star Cities', Marvels of Renaissance Engineering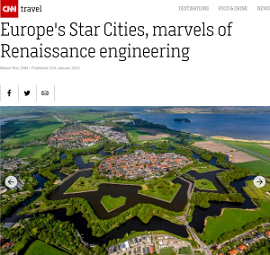 Europe's star cities are scattered all over Europe but their perfect geometrical beauty can only be fully admired when seen from above.
---
COTAC Releases Insight 1 series – The Need to Appreciate the Built Heritage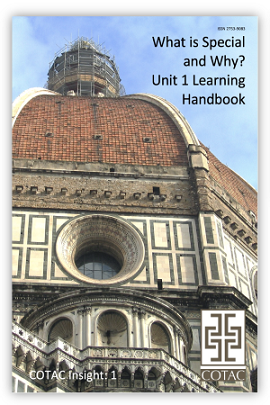 The freely available Insight 1 series targets a wide range of cohorts who wish to gain an appreciation of practical heritage conservation.
---
Palace of Westminster 'deteriorating faster than it can be fixed'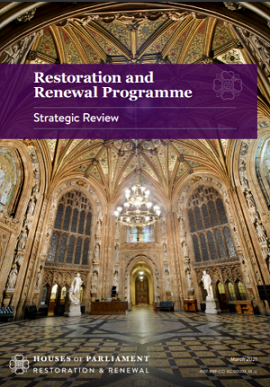 The restoration and renewal of the Palace of Westminster is of 'paramount importance' according to the recent strategic review.
---
Find Webinars and other Events pertaining to Heritage Conservation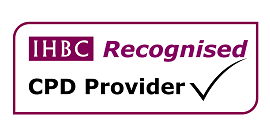 The IHBC's monthly CPD Circular showcases upcoming Events, Awards, Placements, Bursaries & Scholarships, Calls for Papers and more from across the UK and beyond.