A Steeplejack's View of Life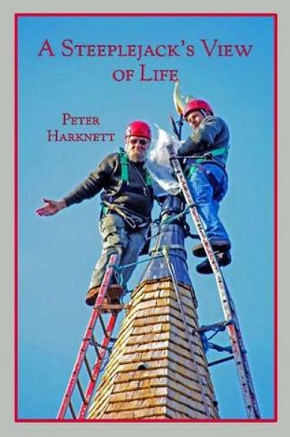 A Steeplejack's View of Life, Peter Harknett, Steeplejack Publishing, 2018, 176 pages hardback, fully illustrated.
Those who spend 50 or more years in their chosen job deserve a salute and probably have something worthwhile to pass on. Peter Harknett began his way up the ladder of success after National Service in the 1950s and he tells us he is still enjoying life at the top in his eighties. He passes on his considerable knowledge amusingly in this well-produced book, packed with valuable information in its 19 chapters.
The Federation of Master Steeplejacks was formed in 1948. The author began to learn about working at heights soon after this, when employed as a rigger on circus tents. He then began touring the country knocking on doors or 'repping' for work on church spires, Victorian school roofs and industrial chimneys that required repair or demolition. Little by little he became established and he has worked as far away as Israel.
Apart from the many hilarious incidents and scary adventures that he recounts with such grace, and sometimes illuminates with his own black-and-white sketches, the book is rich in tips that most readers in all aspects of our business will find of great use. Shingles are widely employed to clad church towers or spires, but Harknett takes us deep into the topic from the origins, sources, roles in woodpecker diet, and ultimate replacement of these wooden tiles. Chapter 14, 'To shingle a spire' is a model method statement of every aspect of such a task.
The book arrived with the mail only a couple of days after news of the disaster at Notre Dame, Paris. Despite some close scrapes, the author reports on numerous similar jobs on which he worked, but neither life nor fabric have suffered loss. Church authorities, architects and all those involved in the administration of the potentially hazardous matter of replacing or repairing roofs, bells, clocks or weathervanes are advised to read and learn from the wisdom and experience imparted.
---
This article originally appeared as 'Life at the top' in IHBC's Context 160 (Page 50), published by The Institute of Historic Building Conservation in July 2019. It was written by Graham Tite, conservation officer.
--Institute of Historic Building Conservation
IHBC NewsBlog
Discover webinars, lectures, training, and other events via IHBC's CPD Circular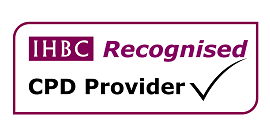 The IHBC lists quality providers of education and learning in the historic built environment, and emails a monthly recap of their upcoming events.
---
Denmark's 300-year-old homes of the future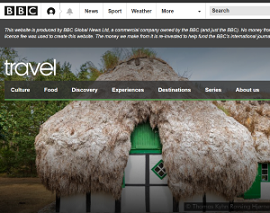 On Læsø, houses are thatched with thick, heavy bundles of silvery seaweed that have the potential to be a contemporary building material around the world.
---
Upcoming Heritage Open Days to feature in-person and online events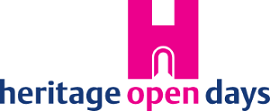 For the first time in its history, England's largest festival of heritage and culture will feature online events as well as in-person activities. Heritage Open Days (HODs) returns in September, thanks to support from players of People's Postcode Lottery.
---
RSA report 'Heritage for inclusive growth' published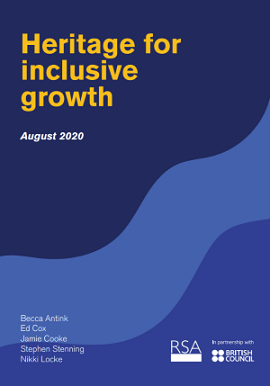 The Royal Society for the encouragement of Arts, Manufactures and Commerce (RSA) shows the scale of the 'missed opportunity' if we continue to separate heritage policymaking and economic policymaking.
---
UKGBC creating new 'Policy Playbook' covering retrofit of the existing housing stock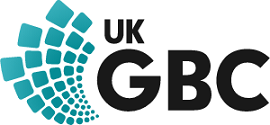 The resource format has proved to be a successful way of providing guidance for local authorities on crucial policy topics.
---
Over-engineered buildings nullify the green benefits, from pbctoday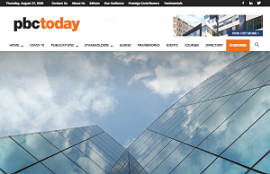 Insight into the smart ways to design building services to ensure they perform as designed without being over-engineered
---
World's oldest operational vehicular suspension bridge receives restoration funding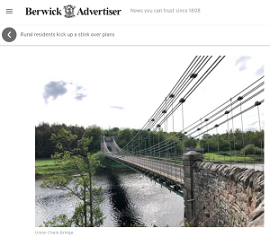 Historic England (HE) has awarded £250,000 towards the restoration of the Union Chain Bridge, built in 1820, spanning the River Tweed near Berwick.
---
'Restoration' and 'Repair': what's the difference?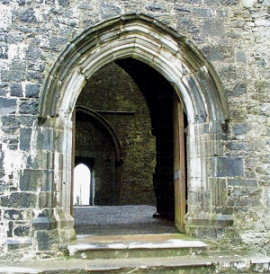 One of Ireland's most distinguished architectural historians explores the differences between 'restoration' and 'repair' and Conservation ethics in issue 163 of CONTEXT.
---
Don't demolish old buildings, urge architects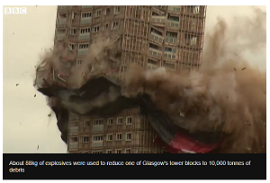 Architects say buildings should be protected – to fight climate change, reports the BBC on recent evidence given to the Commons Environmental Audit Committee (EAC).
---
IHBC's latest issue of CONTEXT explores issues with Damp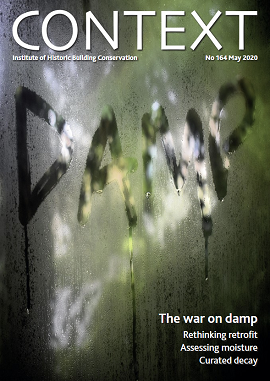 It includes articles on Rethinking Retrofit to not waste carbon and not damage buildings, Assessing Moisture in porous building materials, conserving the Burns Monument using lime grout and injection mortars, Curated Decay, and more.
---