2 National Parks to extend their boundaries
This article was created by The Institute of Historic Building Conservation (IHBC). It originally appeared in the IHBC NewsBlogs
---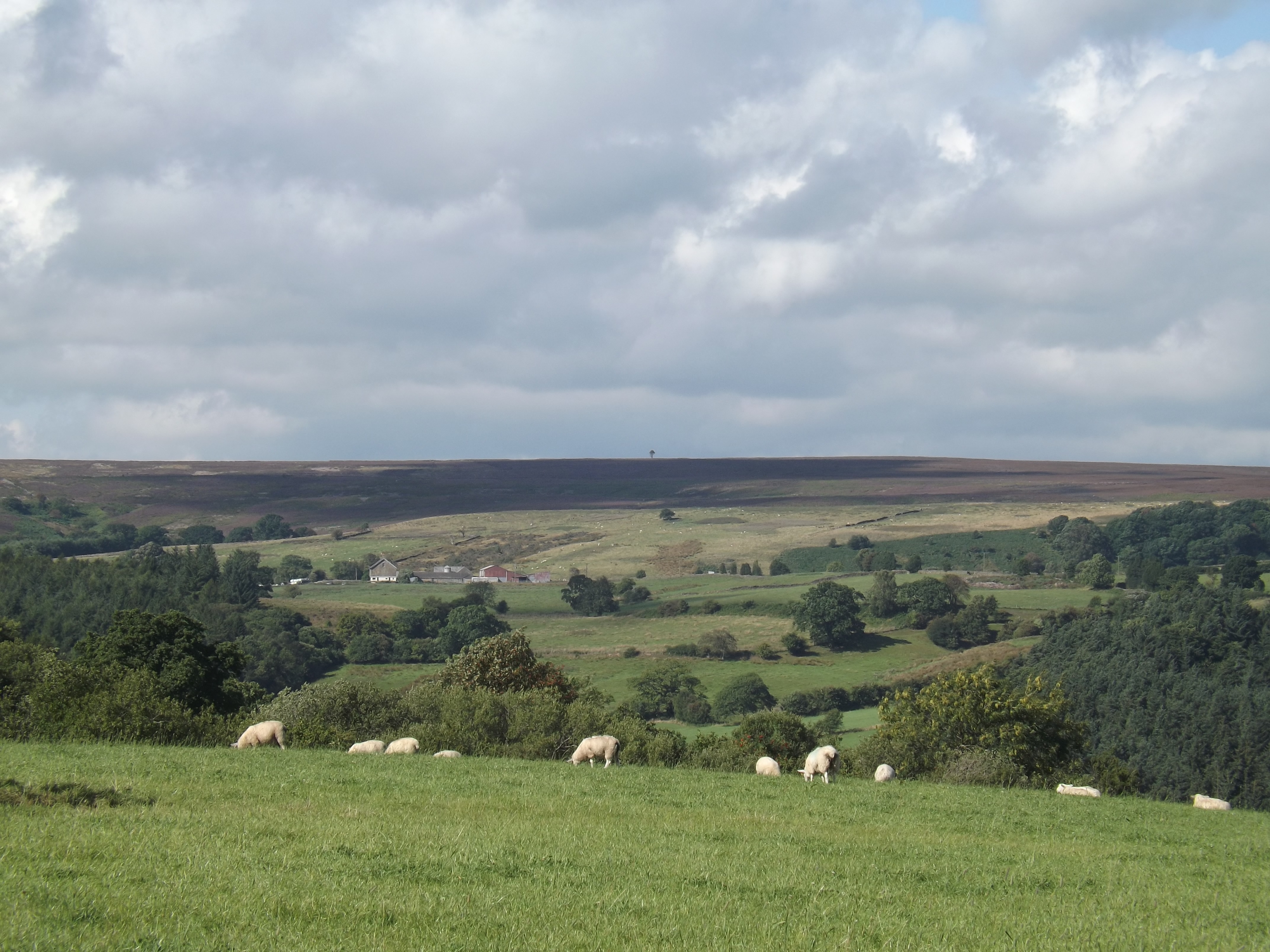 In August 2016, the Yorkshire Dales National Park and the Lake District National Park officially extended, adding 'an area bigger than the Isle of Wight'.
The Department for Environment, Food & Rural Affairs wrote:
Two of our most iconic National Parks – the Yorkshire Dales and Lake District – have extended their boundaries for the first time in a bid to protect our precious countryside and boost rural tourism, Environment Secretary Andrea Leadsom has announced.
From the historic Sizergh Castle and postcard village of Orton to the breath-taking Lyth Valley, the extensions will see nearly 200 square miles – an area bigger than the Isle of Wight – protected for generations to come.
Over 20 million people already visit the rugged Dales and majestic Lakes each year. Extending these unique spaces will create the largest stretch of almost continuous National Park in England and attract thousands more people to the region – adding to over £1.8 billion a year already generated by visitors to these Parks.
The extension also supports the Government's long-term plan for the environment, a manifesto commitment currently being developed with local authorities, communities and environmental groups across the country.
Environment Secretary Andrea Leadsom said: 'The Dales and Lake District are part of our nation's proud identity – immortalised by W. H. Auden and Wordsworth, they are home to some of our country's most beautiful and rugged landscapes. Today's extension will virtually join up these precious natural assets, supporting the local economy, creating jobs and securing the area's reputation as one of our country's most attractive tourist destinations for generations to come.'
National Parks contribute £4 billion to our economy each year – from Wensleydale Cheese to Herdwick lamb they are also home to over one third of England's protected food names.
With tourism responsible for 13% of rural employment and 10% of rural businesses, today's extension will not only attract more people to the region, but could potentially create hundreds more jobs and boost local economies.
Andrew Sells, Chairman of Natural England, the Government's statutory adviser on landscape with responsibilities for designating and amending boundaries of National Parks, added: 'This is a momentous day for the Yorkshire Dales and Lake District National Parks, as well as for the wider family of protected landscapes. The additional areas which now form part of each National Park are very special places that deserve all the care and attention designation will bring. We all very much look forward to the benefits these extensions will bring to local businesses, the wider community and all those who visit these cherished landscapes.
The Yorkshire Dales and Lake District National Parks have extended their boundaries by 24% and 3% respectively. The extensions cover around 188 square miles. The decision to extend the Parks was announced last October. According to STEAM 2015 (Scarborough Tourism Economic Activity Model), there are 17.32 million visitors to the Lake District National Park and 9.30 million visitors to the Yorkshire Dales National Park wider area. According to STEAM 2015, visitors spend over £1.8 billion in Lakes and Dales a year (the economic impact of visitors and tourism businesses was £1.2 billion in the Lake District National Park and £605 million in the Yorkshire Dales National Park wider area in 2015.)
[edit]
Find out more
[edit]
External References
IHBC NewsBlog
The rise of 'facadism' in London, from the BBC and 'The Gentle Author'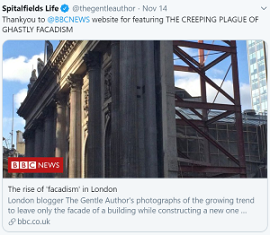 London blogger The Gentle Author has been photographing the changing face of London, focusing on what is known as 'facadism', the practice of destroying everything apart from the front wall and constructing a new building behind it.
---
Great Yarmouth Winter Gardens Facing Off Dilapidation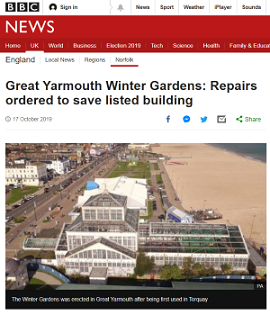 Urgent repairs have been ordered to save one of the country's most endangered buildings from dilapidation while Great Yarmouth Borough Council seeks an investor.
---
Construction urged to do more for butterflies and bees, via SNH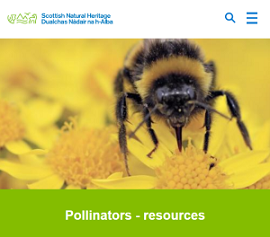 SNH has published new guidance on how best to fit pollinators into urban design and construction with a series of easy steps to suit all project budgets and sizes.
---
Applications now open for the Sustainability Scholarship for 2020: Closing 29/11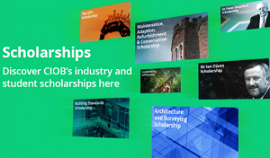 Applications are invited for the Sustainability Scholarship 2020, with successful applicants to receive £3000, support and mentoring from experts, and closing 29 November.
---
Government asked to save plans for Queensbury tunnel cycle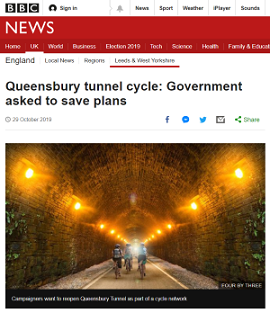 It was hoped the 1.4 mile (2.3km) Victorian Queensbury Tunnel could be used by cyclists travelling between Bradford and Halifax, but plans have been threatened.
---
Case Study in Durham Cathedral: Project Managment and Building Services Challenges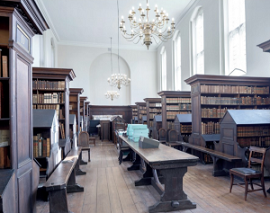 Completing works that widened public access to the hidden architectural spaces and collections of Durham Cathedral showcases exceptional project management.
---
Autumn clamp down on dust by HSE – site visits planned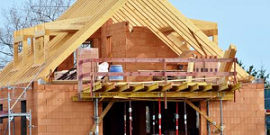 This month HSE is carrying out its latest construction inspection initiative with a focus in particular on measures in place to protect workers from occupational lung disease caused by asbestos, silica, wood and other dusts when carrying out common construction tasks.
---
Public property hubs to be delivered in Birmingham and Peterborough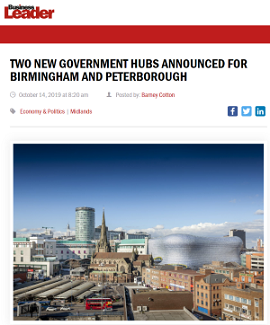 Peterborough and Birmingham are the latest places to benefit from the Government Hubs programme to regenerate city centre sites.
---
Banksy graffiti taken off Grade II listed Yorkshire bridge facing dismantling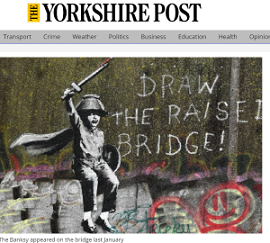 Graffiti by Banksy has been taken off a bridge in Hull as the Grade II (GII) listed Scott Street bridge itself faces dismantling.
---
The Liverpool Grade II 'jewel' that lies empty, derelict and vandalised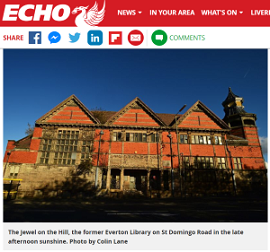 Liverpool landmark the Everton Library, a Grade II (GII) listed building that has been the focus of calls to restore it to its former glory continues to lie leaking, vandalised and derelict, when £5m could renovate the building, reports The Liverpool Echo.
---
Flintshire: Shotton steelworks' John Summers building to be restored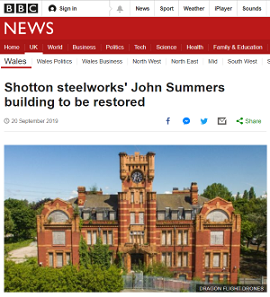 A landmark on a list of the UK's most endangered buildings, Shotton steelworks' Grade II-listed general office and clock tower, is to be brought back to life in Flintshire.
---