2 National Parks to extend their boundaries
This article was created by The Institute of Historic Building Conservation (IHBC). It originally appeared in the IHBC NewsBlogs
---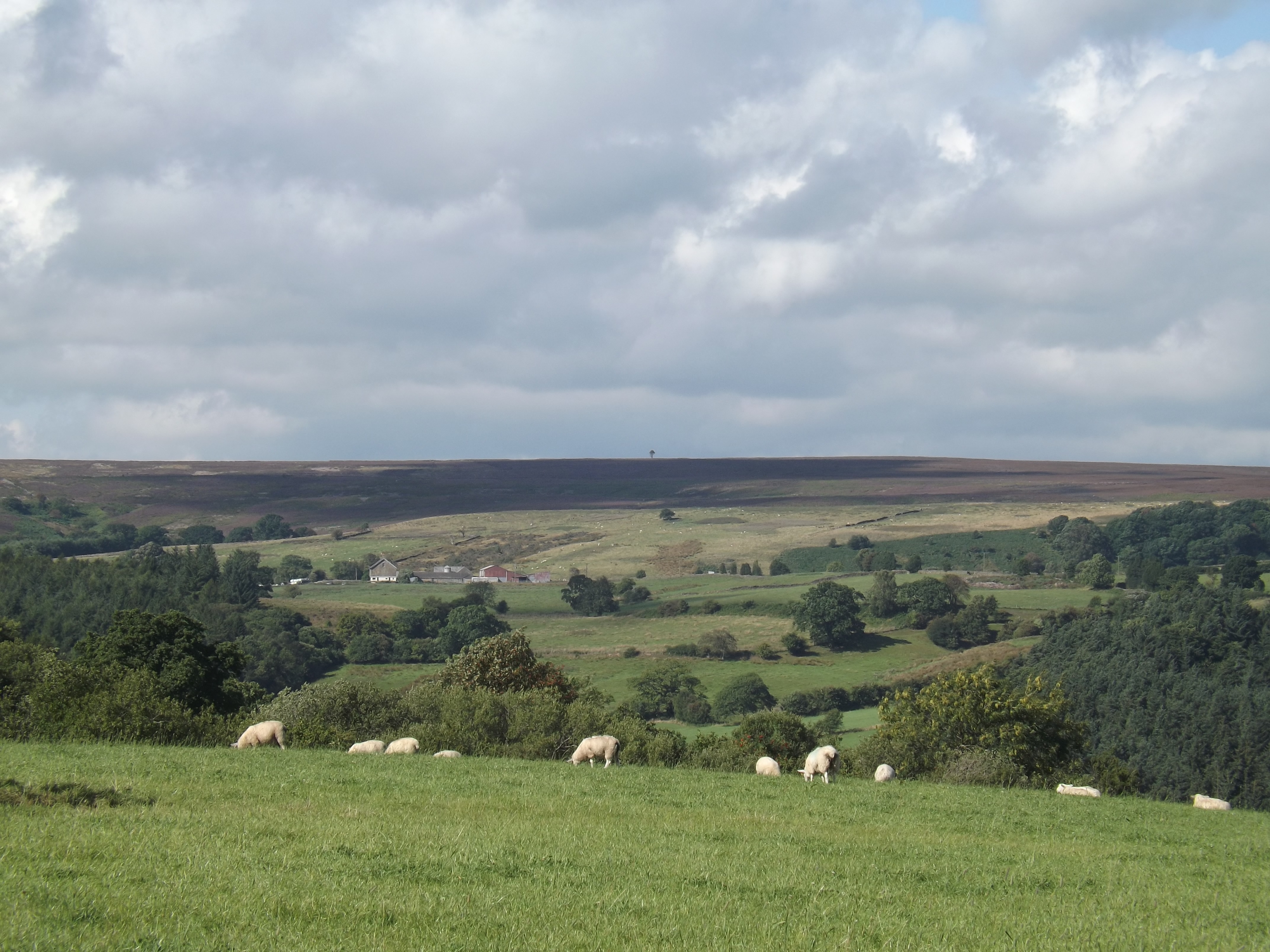 In August 2016, the Yorkshire Dales National Park and the Lake District National Park officially extended, adding 'an area bigger than the Isle of Wight'.
The Department for Environment, Food & Rural Affairs wrote:
Two of our most iconic National Parks – the Yorkshire Dales and Lake District – have extended their boundaries for the first time in a bid to protect our precious countryside and boost rural tourism, Environment Secretary Andrea Leadsom has announced.
From the historic Sizergh Castle and postcard village of Orton to the breath-taking Lyth Valley, the extensions will see nearly 200 square miles – an area bigger than the Isle of Wight – protected for generations to come.
Over 20 million people already visit the rugged Dales and majestic Lakes each year. Extending these unique spaces will create the largest stretch of almost continuous National Park in England and attract thousands more people to the region – adding to over £1.8 billion a year already generated by visitors to these Parks.
The extension also supports the Government's long-term plan for the environment, a manifesto commitment currently being developed with local authorities, communities and environmental groups across the country.
Environment Secretary Andrea Leadsom said: 'The Dales and Lake District are part of our nation's proud identity – immortalised by W. H. Auden and Wordsworth, they are home to some of our country's most beautiful and rugged landscapes. Today's extension will virtually join up these precious natural assets, supporting the local economy, creating jobs and securing the area's reputation as one of our country's most attractive tourist destinations for generations to come.'
National Parks contribute £4 billion to our economy each year – from Wensleydale Cheese to Herdwick lamb they are also home to over one third of England's protected food names.
With tourism responsible for 13% of rural employment and 10% of rural businesses, today's extension will not only attract more people to the region, but could potentially create hundreds more jobs and boost local economies.
Andrew Sells, Chairman of Natural England, the Government's statutory adviser on landscape with responsibilities for designating and amending boundaries of National Parks, added: 'This is a momentous day for the Yorkshire Dales and Lake District National Parks, as well as for the wider family of protected landscapes. The additional areas which now form part of each National Park are very special places that deserve all the care and attention designation will bring. We all very much look forward to the benefits these extensions will bring to local businesses, the wider community and all those who visit these cherished landscapes.
The Yorkshire Dales and Lake District National Parks have extended their boundaries by 24% and 3% respectively. The extensions cover around 188 square miles. The decision to extend the Parks was announced last October. According to STEAM 2015 (Scarborough Tourism Economic Activity Model), there are 17.32 million visitors to the Lake District National Park and 9.30 million visitors to the Yorkshire Dales National Park wider area. According to STEAM 2015, visitors spend over £1.8 billion in Lakes and Dales a year (the economic impact of visitors and tourism businesses was £1.2 billion in the Lake District National Park and £605 million in the Yorkshire Dales National Park wider area in 2015.)
[edit]
External References
IHBC NewsBlog
Your new weekly update on employment opportunities totalling more than £150K of annual income. For applicants or employers - IHBC Jobs etc is the first place to visit.
---
IHBC Annual School 2018 Belfast 21-3 June - Day School lead speakers
Visit the Speakers' webpage which highlights speakers and topic areas, so now prospective delegates can see the theme and topic areas relate to their CPD priorities.
---
New IHBC Toolbox Research Note on Market Intelligence from IHBC Jobs etc
IHBC's first Research Note for 2018 offers our regular update of 'Market Intelligence' on local authority (LA) conservation-related jobs from our 'IHBC Jobs etc.' service.
---
IHBC member benefits abound as Building Conservation Directory 2018 arrives
From WHS development to masonry bridges and more members will find many current topics and new developments discussed in the latest BCD.
---
IHBC members may find a useful introduction to the thorny subject 'Building Design' in an article on DBW and anyone with special skills, interests or concerns can add to it.
---
SPIC launches briefing paper on the Planning (Scotland) Bill
The Scottish Parliament Information Centre (SPIC) has launched a briefing paper by Alan Rehfisch on the 'Planning (Scotland) Bill-How the Scottish planning system works'.
---
Revised NPPF for England due before Easter
Chief Planning Officer at the Ministry of Housing, Communities and Local Government tells England's local authorities the government intends to publish a draft revised NPPF.
---
Applications for VAG Spring Conference bursary now open – closes 3 March
3 bursaries on offer to registered students or professionals in the early years of their career towards the 2018 Vernacular Architecture Group conference in Bangor 3-7/4.
---
IHBC HESPR's top pick from c.£1M of costed work this week

Craven DC seeks research on its 'Great Place' project, value £50-60K, closing 09/03.
---
IHBC CPD boost - blockchain technology transformation in the built environment
Blockchain technology has the potential to be a transformative force in the construction industry, says the Construction Blockchain Consortium (CBC).
---
Cadw reminder that Heritage Impact Statements are now a requirement
Owners must now submit a heritage impact statement with any listed building or conservation area consent application.
---
Jodrell Bank nominated as UNESCO world heritage site
Jodrell Bank Observatory has been chosen as the UK's nomination for World Heritage site status in 2019, Heritage Minister Michael Ellis has announced.
---
The Postmodern former home of journalist Janet Street-Porter in London has won Grade II-listed status for its 'wholly untraditional' and 'extroverted' aesthetic.