2 National Parks to extend their boundaries
This article was created by The Institute of Historic Building Conservation (IHBC). It originally appeared in the IHBC NewsBlogs
---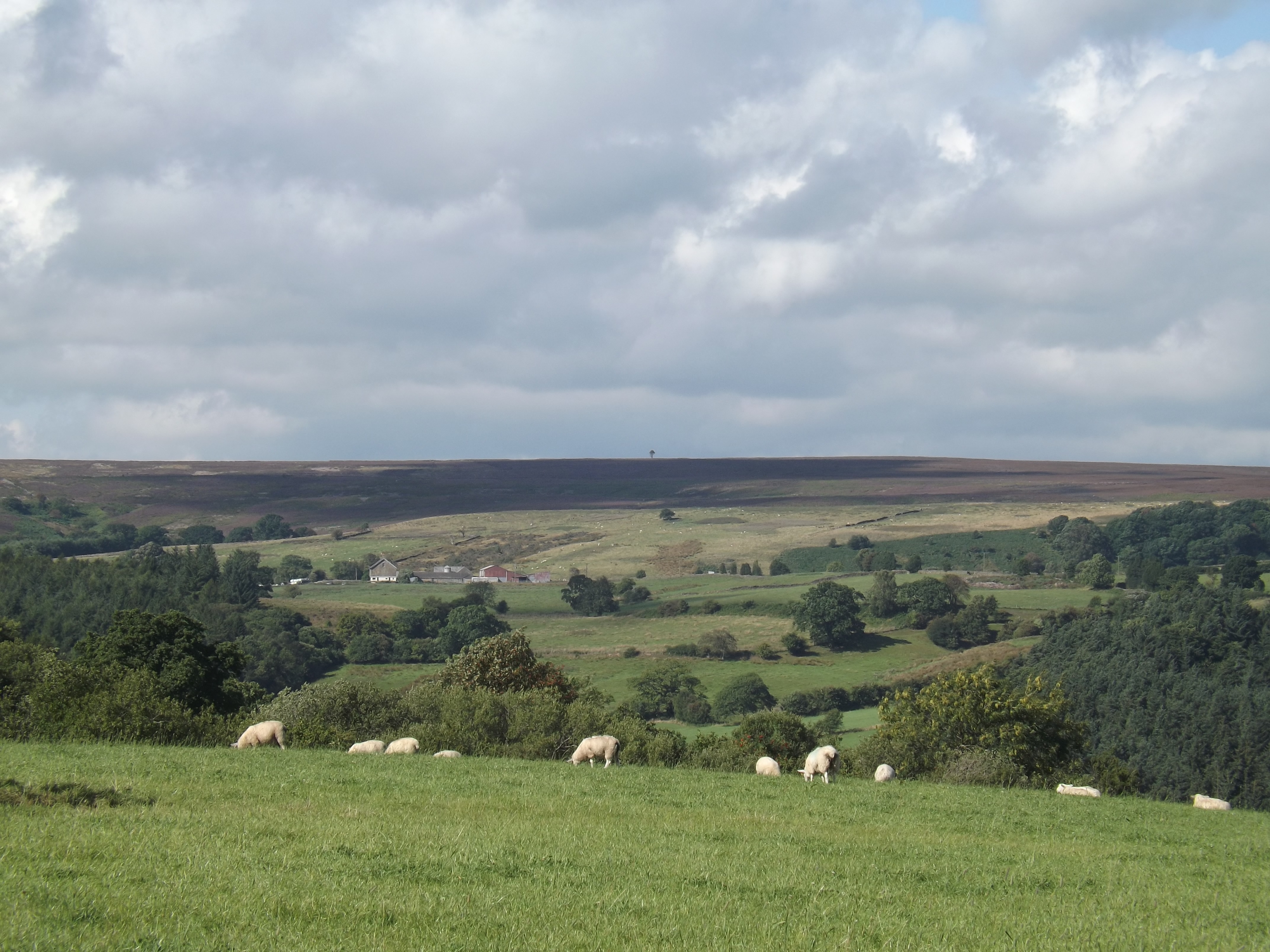 In August 2016, the Yorkshire Dales National Park and the Lake District National Park officially extended, adding 'an area bigger than the Isle of Wight'.
The Department for Environment, Food & Rural Affairs wrote:
Two of our most iconic National Parks – the Yorkshire Dales and Lake District – have extended their boundaries for the first time in a bid to protect our precious countryside and boost rural tourism, Environment Secretary Andrea Leadsom has announced.
From the historic Sizergh Castle and postcard village of Orton to the breath-taking Lyth Valley, the extensions will see nearly 200 square miles – an area bigger than the Isle of Wight – protected for generations to come.
Over 20 million people already visit the rugged Dales and majestic Lakes each year. Extending these unique spaces will create the largest stretch of almost continuous National Park in England and attract thousands more people to the region – adding to over £1.8 billion a year already generated by visitors to these Parks.
The extension also supports the Government's long-term plan for the environment, a manifesto commitment currently being developed with local authorities, communities and environmental groups across the country.
Environment Secretary Andrea Leadsom said: 'The Dales and Lake District are part of our nation's proud identity – immortalised by W. H. Auden and Wordsworth, they are home to some of our country's most beautiful and rugged landscapes. Today's extension will virtually join up these precious natural assets, supporting the local economy, creating jobs and securing the area's reputation as one of our country's most attractive tourist destinations for generations to come.'
National Parks contribute £4 billion to our economy each year – from Wensleydale Cheese to Herdwick lamb they are also home to over one third of England's protected food names.
With tourism responsible for 13% of rural employment and 10% of rural businesses, today's extension will not only attract more people to the region, but could potentially create hundreds more jobs and boost local economies.
Andrew Sells, Chairman of Natural England, the Government's statutory adviser on landscape with responsibilities for designating and amending boundaries of National Parks, added: 'This is a momentous day for the Yorkshire Dales and Lake District National Parks, as well as for the wider family of protected landscapes. The additional areas which now form part of each National Park are very special places that deserve all the care and attention designation will bring. We all very much look forward to the benefits these extensions will bring to local businesses, the wider community and all those who visit these cherished landscapes.
The Yorkshire Dales and Lake District National Parks have extended their boundaries by 24% and 3% respectively. The extensions cover around 188 square miles. The decision to extend the Parks was announced last October. According to STEAM 2015 (Scarborough Tourism Economic Activity Model), there are 17.32 million visitors to the Lake District National Park and 9.30 million visitors to the Yorkshire Dales National Park wider area. According to STEAM 2015, visitors spend over £1.8 billion in Lakes and Dales a year (the economic impact of visitors and tourism businesses was £1.2 billion in the Lake District National Park and £605 million in the Yorkshire Dales National Park wider area in 2015.)
[edit]
Find out more
[edit]
External References
IHBC NewsBlog
Historic England's '21 Fascinating Places Listed in 2019'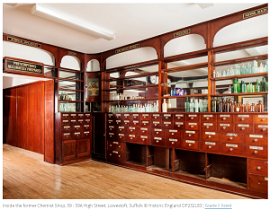 Over 500 historic places have been added to the National Heritage List for England (NHLE) in 2019 and Historic England (HE) has showcased 21 highlights.
---
UK's iconic first red public telephone box upgraded to GII*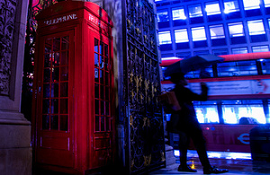 The K2 prototype telephone box situated outside the Royal Academy in London – built as part of the 1924 competition that gave rise to the iconic design and first listed at Grade II in 1986 – has had its listing upgraded to Grade II*.
---
Historic England publishes guidance on BIM for Heritage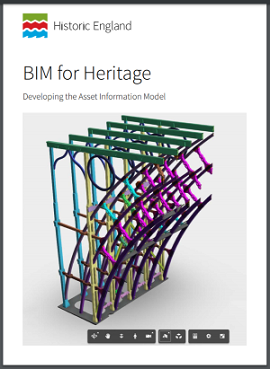 The second in a series focusses on developing the Asset Information Model (AIM).
---
High Streets Face a Bleak Future Without Rethinking Regeneration Strategies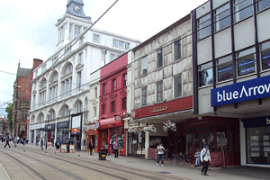 Reflecting issues that will be encountered across the IHBC's June 2020 Brighton School, think tank Centre for Cities argues for High Street success.
---
Take a look inside the first flat in the iconic Battersea Power Station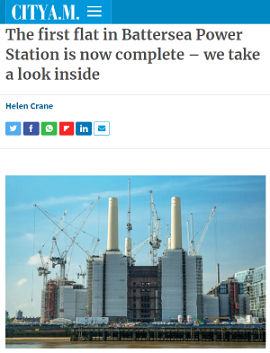 City A.M took a tour of the first apartment to be completed within the original grade II*-listed power station with designer Tim Boyd of Michaelis Boyd – which also designed the interiors for Soho House and the Groucho Club – and Battersea Power Station's UK sales director Georgia Siri.
---
Retrofit scheme named World Building of the Year at WAF 2019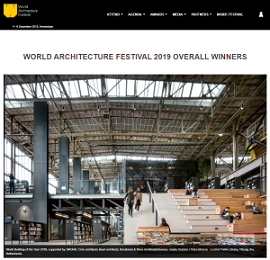 A conversion of a locomotive hangar into a public library is the first retrofit to win the top prize at the World Architecture Festival (WAF).
---
Historic England Updates Technical Conservation Guidance and Research Doc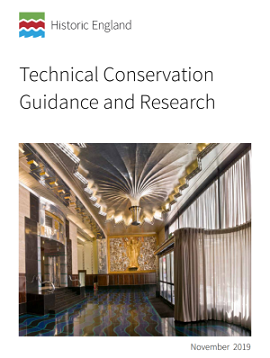 New guidance and research includes: Lightning Protection, Church Roof Replacement using Terne-coated SS, the conservation of Fibrous Plaster, and more.
---
Heritage Declares launched to urge more quick and effective response to climate change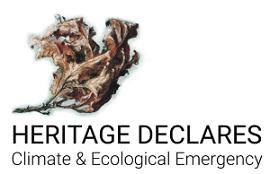 The non-affiliated group aims to galvanise climate action in the heritage sector.
---
Methodology for Moisture Investigations in Traditional Buildings agreed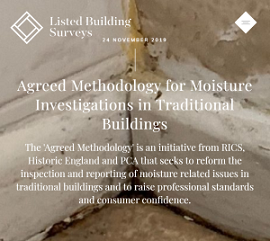 A 'Methodology for Moisture Investigations in Traditional Buildings ' has been agreed between RICS, Historic England and the service provider PCA, a trade body, which should help raise professional standards and consumer confidence.
---
Drinkers toast the future after historic Leeds pub granted GII listed heritage status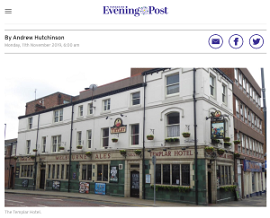 The Templar Hotel on Vicar Lane has been listed at Grade II by the Department for Digital, Culture, Media and Sport on the advice of Historic England.
---
Housing Minister announces new champion for modern 'MMC' housebuilding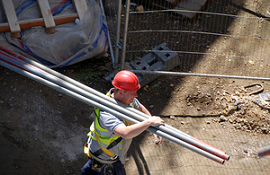 Government has announced a new Champion for Modern Methods of Construction as part of the government's drive to make the UK the global leader in housing standards.
---
RTPI on 'Why planning needs better outcome measurement'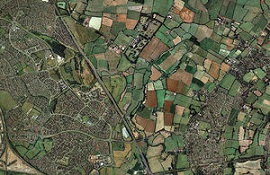 Planning is about so much more than the number of applications approved and the speed of processing them so the RTPI is commissioning research aimed at producing a toolkit that can demonstrate a wider range of outcomes.
---