2 National Parks to extend their boundaries
This article was created by The Institute of Historic Building Conservation (IHBC). It originally appeared in the IHBC NewsBlogs
---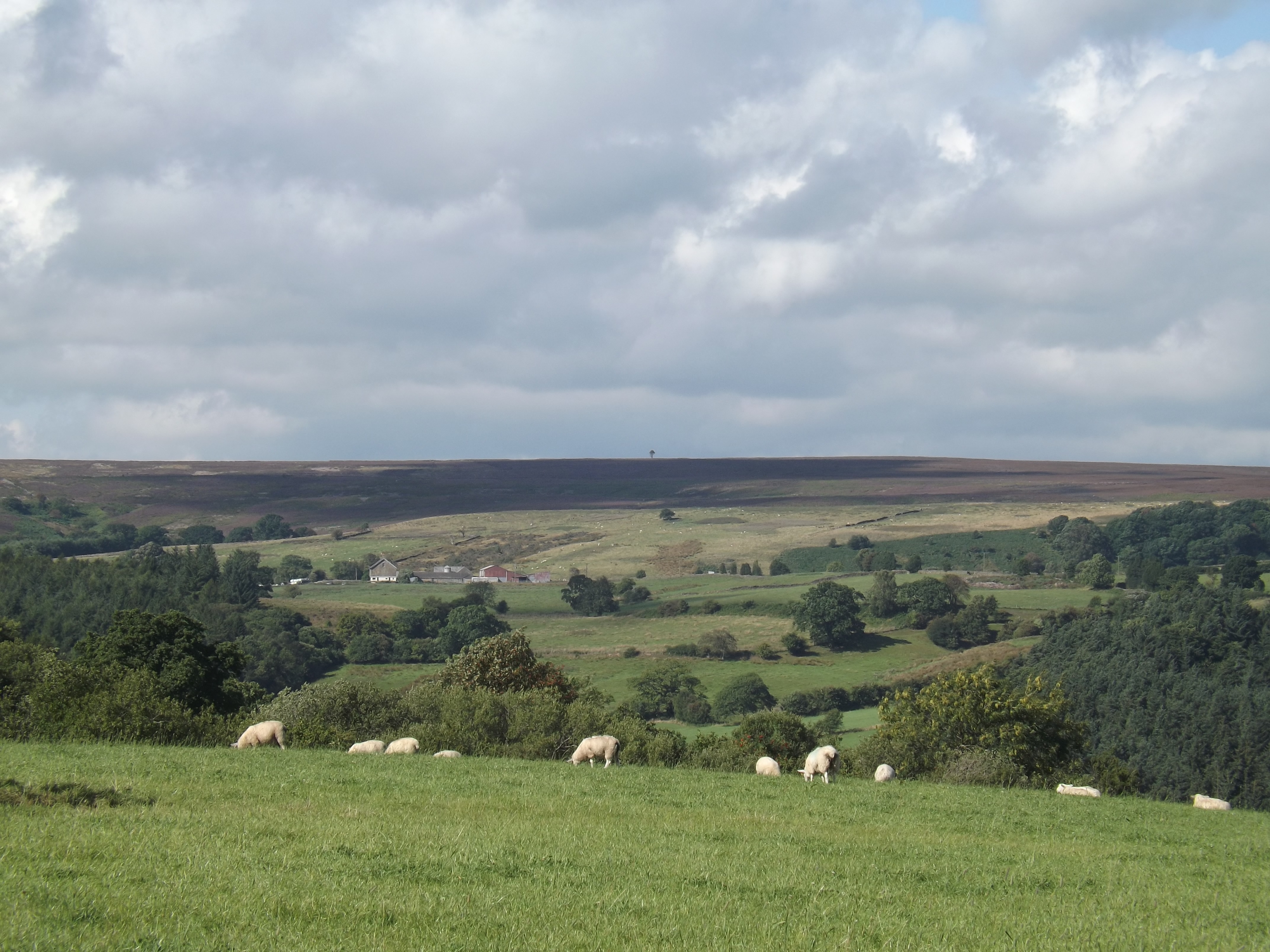 In August 2016, the Yorkshire Dales National Park and the Lake District National Park officially extended, adding 'an area bigger than the Isle of Wight'.
The Department for Environment, Food & Rural Affairs wrote:
Two of our most iconic National Parks – the Yorkshire Dales and Lake District – have extended their boundaries for the first time in a bid to protect our precious countryside and boost rural tourism, Environment Secretary Andrea Leadsom has announced.
From the historic Sizergh Castle and postcard village of Orton to the breath-taking Lyth Valley, the extensions will see nearly 200 square miles – an area bigger than the Isle of Wight – protected for generations to come.
Over 20 million people already visit the rugged Dales and majestic Lakes each year. Extending these unique spaces will create the largest stretch of almost continuous National Park in England and attract thousands more people to the region – adding to over £1.8 billion a year already generated by visitors to these Parks.
The extension also supports the Government's long-term plan for the environment, a manifesto commitment currently being developed with local authorities, communities and environmental groups across the country.
Environment Secretary Andrea Leadsom said: 'The Dales and Lake District are part of our nation's proud identity – immortalised by W. H. Auden and Wordsworth, they are home to some of our country's most beautiful and rugged landscapes. Today's extension will virtually join up these precious natural assets, supporting the local economy, creating jobs and securing the area's reputation as one of our country's most attractive tourist destinations for generations to come.'
National Parks contribute £4 billion to our economy each year – from Wensleydale Cheese to Herdwick lamb they are also home to over one third of England's protected food names.
With tourism responsible for 13% of rural employment and 10% of rural businesses, today's extension will not only attract more people to the region, but could potentially create hundreds more jobs and boost local economies.
Andrew Sells, Chairman of Natural England, the Government's statutory adviser on landscape with responsibilities for designating and amending boundaries of National Parks, added: 'This is a momentous day for the Yorkshire Dales and Lake District National Parks, as well as for the wider family of protected landscapes. The additional areas which now form part of each National Park are very special places that deserve all the care and attention designation will bring. We all very much look forward to the benefits these extensions will bring to local businesses, the wider community and all those who visit these cherished landscapes.
The Yorkshire Dales and Lake District National Parks have extended their boundaries by 24% and 3% respectively. The extensions cover around 188 square miles. The decision to extend the Parks was announced last October. According to STEAM 2015 (Scarborough Tourism Economic Activity Model), there are 17.32 million visitors to the Lake District National Park and 9.30 million visitors to the Yorkshire Dales National Park wider area. According to STEAM 2015, visitors spend over £1.8 billion in Lakes and Dales a year (the economic impact of visitors and tourism businesses was £1.2 billion in the Lake District National Park and £605 million in the Yorkshire Dales National Park wider area in 2015.)
[edit]
External References
IHBC NewsBlog
IHBC-ALGAO-HE Local Authority conservation and archaeology staffing stats published
Historic England has issued the latest figures collated by the IHBC and ALGAO which highlights ongoing reductions in capacity even as workload continues to grow.
---
IHBC and COTAC jointly welcomed BIM4Heritage launch conference on 14 Sept
As supporters of the initiative they welcomed its launch conference – 'How can BIM help to understand and preserve the historic environment?' – held at the Royal Academy.
---
IHBC CPD in depth and in Context - Reconciling conservation & sustainable development
Sean McEntee sheds light on the need to balance conservation and urbanism in current Context 150 - 'Conservation and urbanism'.
---
ARB pre-consultation survey on the prescription of qualifications
The Architects Registration Board's pre-consultation review of its 'Criteria' and 'Procedures' for its 'Prescription of Qualifications' closes at midnight on 2 October.
---
Inspector concludes that Chelsea listed townhouse restoration outweighs loss of housing
Merging two flats allowed as, despite policy conflict, the 'substantial benefits arising from the enhancement of the listed building' carried more weight.
---
Victorian Society marks 10 years of endangered buildings campaigning with new top 10 list
c. Vic Soc

All of the Victorian and Edwardian buildings and structures on this year's list have been neglected for up to fifty years and have now reached a critical point of dereliction.
---
DCMS Report out on the role of culture and sport and heritage in place shaping
Research on the role of culture, sport and heritage assets and investment in positive economic and social outcomes at the local level concludes they are important influencers.
---
Considerate Constructors Scheme achieves 100,000 milestone
The national Scheme to improve the image of the construction industry – has reached a major milestone in UK construction history by registering its 100,000th site.
---
Victorian Society on Bristol landmark threatened by student flats
The Society highlights that one of the oldest hospital buildings in the country is under threat of total demolition as part of controversial plans for a large-scale student development.
---
UK best preserved WW1 aerodrome secures National Lottery cash
Stow Maries Great War Aerodrome, near Maldon in Essex, will be transformed into a major visitor attraction, thanks to National Lottery funding.
---
Spot the Bull: BBC time-lapse video shows revamp of Bracknell town centre
The redevelopment of Bracknell town centre involved the demolition of the town's (big) 'Brutalist' centre but the 'refurbishment' of the (small) 15th century Bull pub.