Building preservation archive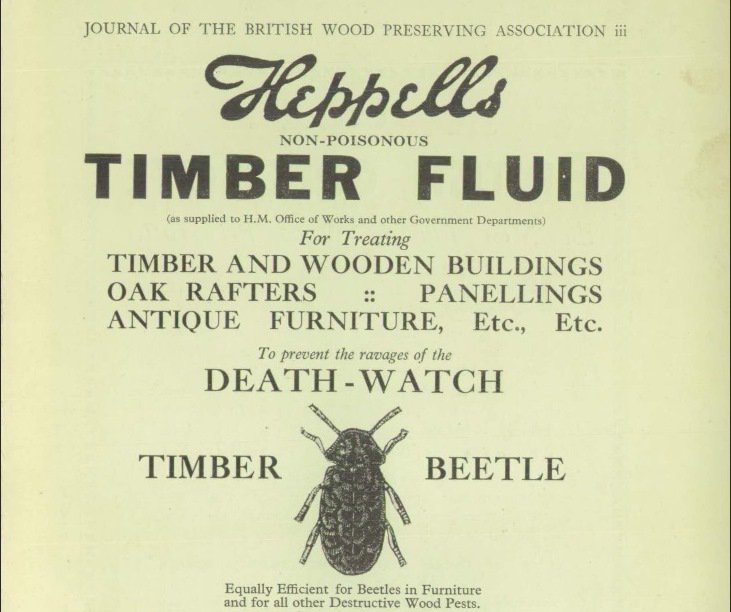 In July 2016, the Property Care Association (PCA) unveiled their digital archive, containing decades of building preservation research. The archive includes copies of papers and conference proceedings that date back to the establishment of the British Wood Preserving Association (BWPA) in the 1930s.
The BWPA was the founding body for the industry, with the aim to 'spread knowledge of wood preservation … and to investigate all possible methods of wood preservation'. It was succeeded in the 1990s by the British Wood Preserving and Damp Proofing Association (BWPDA).
The annual conventions of the BWPA, with the last being in 1997, have been recorded in written proceedings, providing a rich history of research and development in the damp and timber remediation industry that is free and searchable as part of the digital archive.
Steve Hodgson, chief executive of the PCA, which grew out of the original BWPA and BWPDA trade associations, said:
"The PCA is proud of its history, which stretches back over 85 years. This started in 1930 with the BWPA as the founding body for the industry with the key aim to spread knowledge of wood preservation with a view to prevent wastage of timber and to standardise specifications for wood preservatives and their application.
"Their remit was also to investigate all possible methods of wood preservation and to afford members opportunities for the interchange of ideas regarding improvements in wood preservation.
"The annual conventions of the BWPA, and then the BWPDA, have been captured over the years in written records and these provide an invaluable source of information for construction and property professionals alike."
You can explore the archive here.
Featured articles and news
Historic England publishes Heritage Crime Guidance for Sentencers update
The IHBC has welcomed HE's update, designed to assist Judges, Magistrates and their legal advisers in determining the appropriate sentence for a heritage crime.
---
IHBC 2017 Manchester School is looking for friends
Use your network to join ours, absolutely free! (Limited Offer) as we are offering a chance for sector organisations to have a free place on our School website as a 'Friend'.
---
RTPI on Industrial Strategy and missing links
The RTPI has outlined its response to the UK Government's 'Industrial Strategy' saying 'it fails to link up with other government strategies such as housing and the environment'.
---
Residents in luxury Southbank flats sue Tate Modern over intrusion to privacy
Residents of the Neo Bankside flats on London's Southbank are suing Tate Modern over its public balcony which allows gallery-goers to look straight into their luxury apartments.
---
London pub numbers drop by a quarter – mayoral consultation seeks to halt the decline
London Mayor Sadiq Khan has branded as 'shocking' that London has lost 1,220 pubs since 2001 and seeks suggestions via a consultation ending on 31 May.
---
EU Prize for Cultural Heritage and Europa Nostra Awards 2017
Winners announced on 5 April 2017 include two UK winners - Cromford Mills Building, Derbyshire, and Samphire Maritime Project in western Scotland.
---
Guardian headline feature on economic opportunities for historic swimming pools
The feature explores Manchester Victoria Baths funding event which sold out quicker than Glastonbury and is the latest in a long line of projects to restore historic swimming pools.