Swansea Canal Restoration
In August 2016, it was reported that a historic Welsh canal route was being revitalised with the help of an engineer who was originally involved in filling in the canal in the 1970's.
The Canal and River Trust wrote:
Volunteers working to restore lost sections of the Swansea Canal have enlisted an unusual ally – the engineer tasked with filling in the canal back in the 1970's.
Swansea Canal Society, working with Glandr Cymru – the Trust in Wales – made contact with John Evans as one of only three men alive who knows how the historic canal was buried in 1973, having been the engineer appointed by Glamorgan County Council to take on the project. He's now on board to help the restoration effort, and has been advising volunteers on how best to bring Lock 7, now the site of an old highways depot, back to life.
Martin Davies, a trustee of the Swansea Canal Society, said: 'John has shed new light on what happened on the day the lock was buried. He had to reduce the height of the lock chamber sides by five feet and remove a quarter of its length to level out the ground surface for a new council depot, but so sure was he that one day the lock would re-emerge that he repointed all the surviving stone work. It was then buried together with one hundred yards of piped canal. We hope that the Society and the Canal & River Trust can restore both lock and canal and reward John's act of faith.'
The Swansea Canal originally stretched the sixteen miles between Abercraf and Swansea, and like many of the UK's inland waterways fell out of use, closing to commercial traffic in 1931. The following fifty years saw much of the waterway filled in, leaving only six miles and six – out of an original thirty six – locks in water.
The restoration effort has been boosted by the huge commitment of local volunteers, who have clocked up over twenty five thousand hours' work on the waterway in the past three years alone. The Swansea Canal Society has also recently been awarded a 'Green Flag' to recognise the canal's environmental value to the local community.
Nick Worthington, waterway manager at Glandr Cymru, said: 'Swansea Canal Society have made huge progress in the restoration of the canal, and we're really grateful for the massive amount of work they put in. Getting one of the original engineers on board is a big step towards bringing lost parts of the waterway back into use, and the recent Green Flag award shows how much the canal already brings to the community.'
[edit]
Find out more
[edit]
External references
IHBC NewsBlog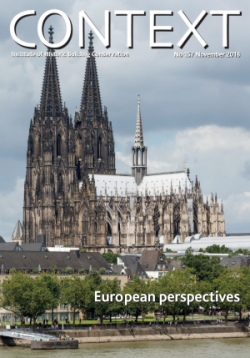 'European Perspectives' in Context 157, includes Jokilehto on 'Concerning Heritage', 'Brexit' takes and more.
---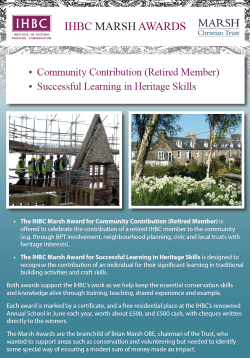 Nominate for the IHBC Marsh Awards 2019 – Celebrate OUTSTANDING retired IHBC members, and SUCCESSFUL new Heritage Learners – Closing 28 Feb!
---
IHBC HESPR top pick from £200K+ costed work this week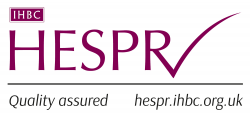 The National Heritage Memorial Fund (NHMF) seeks 'Parks for People' impact assessment, closing 28/01, value £55-60k.
---
Locally-driven approach is needed to rejuvenate town centres
Expert retail industry panel, the Town Centres Expert Panel, calla for a community-focused approach to tackling the challenges facing high streets and town centres.
---
BEIS Committee energy efficiency inquiry - deadline of 17 January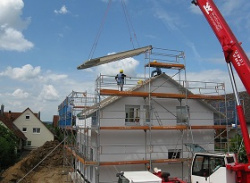 Business, Energy & Industrial Strategy Committee inquiry into Government's approach to delivering energy efficiency improvements to buildings – submissions deadline 17/1.
---
Heritage Lottery Fund: 'Updated Policy Directions' issued by DCMS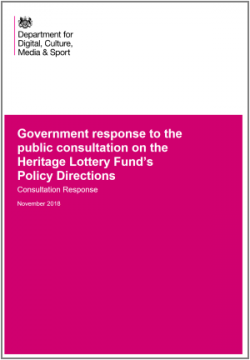 Following consultation, updated policy directions have been issued to the Heritage Lottery Fund (HLF) in its role as a distributing body of National Lottery funds.
---
BSI: UK to maintain European standards position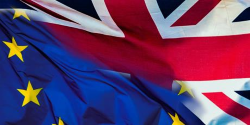 European Standards Organizations have approved a plan to secure BSI's membership post-Brexit.
---
CIOB Parliamentary Reception launches call for improving quality in the built environment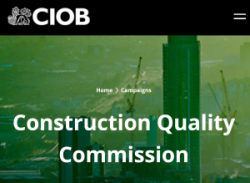 The Chartered Institute of Building's parliamentary reception on 12 Dec launched its report 'Improving Quality in the Built Environment'.
---
Programme to support placemaking in England at local level launched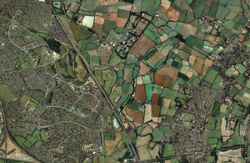 RIBA, Chartered Institute of Housing (CIH), Local Government Association (LGA) and RTPI's 'Future Place' will recognise, reward and encourage high quality placemaking.
---
SPAB awards for new design in historic settings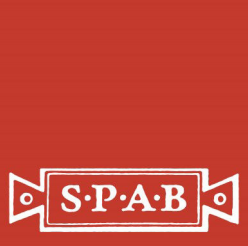 3 young architecture graduates have won the SPAB's, Philip Webb Award, for schemes proving that with imagination and sensitivity you don't need to demolish historic buildings.
---
Dounreay nuclear reactor demolition contract awarded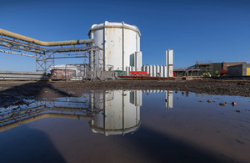 The decommissioning of Dounreay's oldest nuclear reactor in Scotland has taken a major step forward with the award of a multi-million pound demolition contract.
image: Open Government Licence v3.0
---
Civic Voice plans for 2019 - more Conservation Area advocacy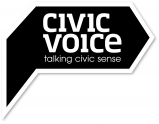 Civic Voice has highlighted how 'hundreds of conservation areas mark their 50th anniversary' in 2019, as it continues its Big Conservation Conversation.
---
Launch of a new strategic framework for heritage science in the UK: 2018-2023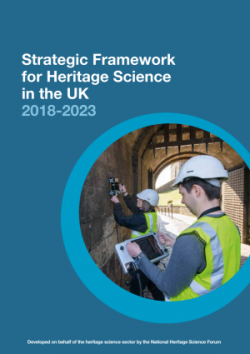 A new strategic framework for heritage science in the UK has been launched.
---
Planning Awards 2019 open - deadline 24 Jan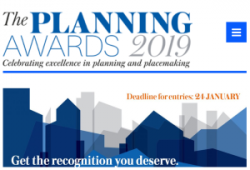 The 2019 Planning Awards have been launched, with categories including an award for 'best use of heritage in placemaking' among 25 linked categories.