Swansea Canal Restoration
In August 2016, it was reported that a historic Welsh canal route was being revitalised with the help of an engineer who was originally involved in filling in the canal in the 1970's.
The Canal and River Trust wrote:
Volunteers working to restore lost sections of the Swansea Canal have enlisted an unusual ally – the engineer tasked with filling in the canal back in the 1970's.
Swansea Canal Society, working with Glandr Cymru – the Trust in Wales – made contact with John Evans as one of only three men alive who knows how the historic canal was buried in 1973, having been the engineer appointed by Glamorgan County Council to take on the project. He's now on board to help the restoration effort, and has been advising volunteers on how best to bring Lock 7, now the site of an old highways depot, back to life.
Martin Davies, a trustee of the Swansea Canal Society, said: 'John has shed new light on what happened on the day the lock was buried. He had to reduce the height of the lock chamber sides by five feet and remove a quarter of its length to level out the ground surface for a new council depot, but so sure was he that one day the lock would re-emerge that he repointed all the surviving stone work. It was then buried together with one hundred yards of piped canal. We hope that the Society and the Canal & River Trust can restore both lock and canal and reward John's act of faith.'
The Swansea Canal originally stretched the sixteen miles between Abercraf and Swansea, and like many of the UK's inland waterways fell out of use, closing to commercial traffic in 1931. The following fifty years saw much of the waterway filled in, leaving only six miles and six – out of an original thirty six – locks in water.
The restoration effort has been boosted by the huge commitment of local volunteers, who have clocked up over twenty five thousand hours' work on the waterway in the past three years alone. The Swansea Canal Society has also recently been awarded a 'Green Flag' to recognise the canal's environmental value to the local community.
Nick Worthington, waterway manager at Glandr Cymru, said: 'Swansea Canal Society have made huge progress in the restoration of the canal, and we're really grateful for the massive amount of work they put in. Getting one of the original engineers on board is a big step towards bringing lost parts of the waterway back into use, and the recent Green Flag award shows how much the canal already brings to the community.'
[edit]
Find out more
[edit]
External references
IHBC NewsBlog
IHBC hosts stand at 50th Anniversary conservation area celebration in Cambridge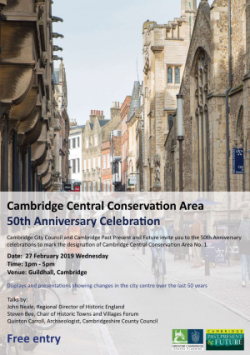 Free CPD and more on 27 February at Cambridge's Guildhall: all welcome though with the evening event by prior booking only…
---
IHBC welcomes top lawyer double-up to the 2019 Annual School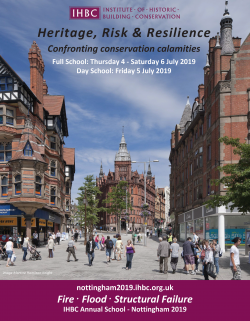 Charles Mynors and Nigel Hewitson: '… on legal issues around conservation calamities'!
---
More speakers announced for IHBC 2019 Day School
'Structures and structural failure' at IHBC's Nottingham School, with Ed Morton (ex Canterbury, York and Westminster to St Paul's) and John Ruddy.
---
IHBC HESPR top pick from £10.2M+ costed work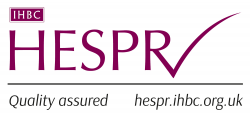 RSPB Scotland, seeks developer of 'micro-adventure with heritage interpretation' ('Wanderings and Windings'), closing 11/03, value £9000.
---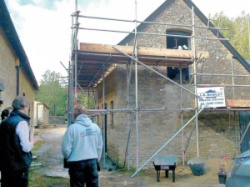 An ethnographic approach to conservation from Tom Yarrow in Context – with an 'energy twist', from the Trobriand Islands to Scotland.
---
Ageing gracefully - restorations which retain historical decay.
---
Survey on the importance of high quality design in building - Civic Voice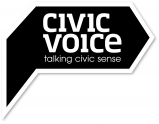 Following the government's launch of the Building Better, Building Beautiful Commission in Dec 2018 Civic Voice has launched a survey to assist in its submission.
---
Funding deal agreed to build homes on London rooftops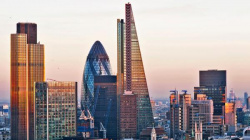 Government backa a project to build rooftop properties in London on the top of existing buildings - part of a £500m project for 11K+ affordable properties across the country…
---
RIBA publishes latest future trends survey results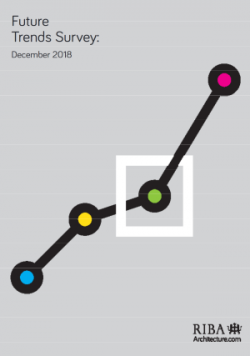 The latest RIBA survey of architects indicates a considerable fall in optimism about their future workload.
---
£38 million T Level Capital Fund launched for England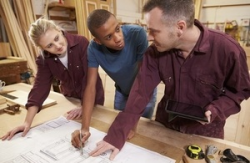 From 2020 young people taking T Levels – the technical equivalent of A levels - will benefit from a £38 million funding boost.
---
MHCLG on Construction Products Regulation in the event of no Brexit deal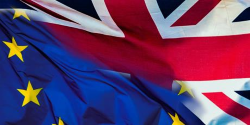 MHCLG has provided guidance with practical information on the legal requirements that would be required in a no deal scenario in relation to construction products.
---
Centre for Cities think tank reveals that British cities bear the brunt of austerity

The Centre for Cities think tank has called for an end to local government austerity as it reveals that Whitehall cuts have hit cities twice as hard as the rest of Britain.