Swansea Canal Restoration
In August 2016, it was reported that a historic Welsh canal route was being revitalised with the help of an engineer who was originally involved in filling in the canal in the 1970's.
The Canal and River Trust wrote:
Volunteers working to restore lost sections of the Swansea Canal have enlisted an unusual ally – the engineer tasked with filling in the canal back in the 1970's.
Swansea Canal Society, working with Glandr Cymru – the Trust in Wales – made contact with John Evans as one of only three men alive who knows how the historic canal was buried in 1973, having been the engineer appointed by Glamorgan County Council to take on the project. He's now on board to help the restoration effort, and has been advising volunteers on how best to bring Lock 7, now the site of an old highways depot, back to life.
Martin Davies, a trustee of the Swansea Canal Society, said: 'John has shed new light on what happened on the day the lock was buried. He had to reduce the height of the lock chamber sides by five feet and remove a quarter of its length to level out the ground surface for a new council depot, but so sure was he that one day the lock would re-emerge that he repointed all the surviving stone work. It was then buried together with one hundred yards of piped canal. We hope that the Society and the Canal & River Trust can restore both lock and canal and reward John's act of faith.'
The Swansea Canal originally stretched the sixteen miles between Abercraf and Swansea, and like many of the UK's inland waterways fell out of use, closing to commercial traffic in 1931. The following fifty years saw much of the waterway filled in, leaving only six miles and six – out of an original thirty six – locks in water.
The restoration effort has been boosted by the huge commitment of local volunteers, who have clocked up over twenty five thousand hours' work on the waterway in the past three years alone. The Swansea Canal Society has also recently been awarded a 'Green Flag' to recognise the canal's environmental value to the local community.
Nick Worthington, waterway manager at Glandr Cymru, said: 'Swansea Canal Society have made huge progress in the restoration of the canal, and we're really grateful for the massive amount of work they put in. Getting one of the original engineers on board is a big step towards bringing lost parts of the waterway back into use, and the recent Green Flag award shows how much the canal already brings to the community.'
[edit]
Find out more
[edit]
External references
IHBC NewsBlog
IHBC South Branch Conference - Yearning for Timelessness


The conference on October 26 will look at 'Modern architecture in historic settings' with expert talks and site visits offering top-notch CPD with exceptional settings.
---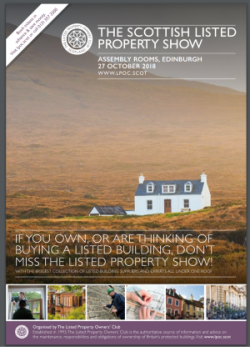 Don't forget your free IHBC CPD & more for members and colleagues: 27 Oct, Edinburgh (Book ahead for free entry) with IHBC Scotland.
---
Topical CPD focusing on curtilage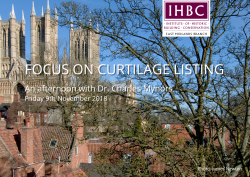 IHBC East Midlands branch will be hosting an afternoon with Charles Mynors, the leading authority on heritage law, on Friday 9 November in the Lincoln City Council Chamber.
---
IHBC Belfast School Context now out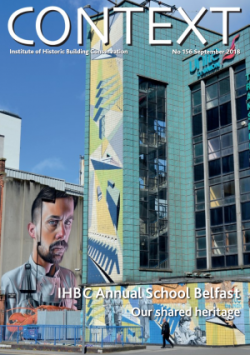 'Our shared heritage', with thanks to all, including Main School Sponsor and HESPR member 'Heritage Collective'.
---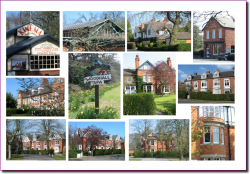 Lincolnshire local authority's 'national first' offers a new approach to Conservation Area controls – two Article 4 Directions with a Local Development Order (LDO).
---
IHBC's Policy Chair Roy Lewis notes the award of costs against Lambeth Council in a recent appeal which emphasises the importance of doing site visits!
---
IHBC - VAT reminder - LPOC Campaign 10K target signatures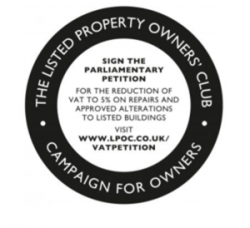 Sign the LPOC's petition to the Chancellor if you agree with the IHBC, that '…it is perverse that repairs should be subject to VAT when new development is not'.
---
IHBC HESPR top pick from £205K+ costed work this week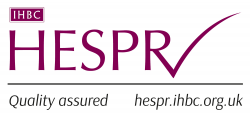 Braintree DC seeks Conservation Area Appraisals – closing 26/10, valued £10-25,000.
---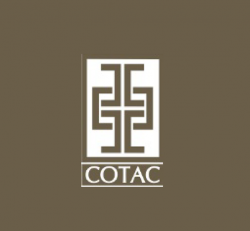 COTAC, the Council on Training in Architectural Conservation, seeks trustees with notes of interest by 15 November.
---
FMB says MAC recommendations would cripple construction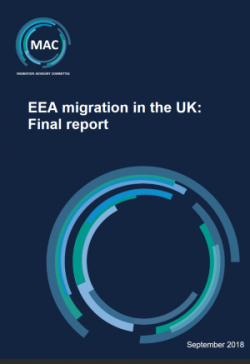 The Migration Advisory Committee's recommendations for new immigration policy post-Brexit, would cripple the construction industry, says Federation of Master Builders.
---
New government investment aimed at overcoming barriers to building in England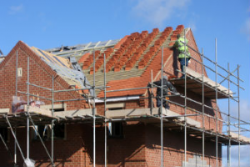 Government has established investment to tackle issues on potential housing sites and get homes built in parts of England where they may be most needed.
---
IHBC Heritage from the doorstep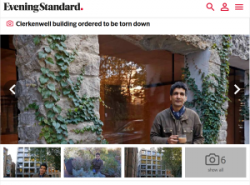 The Evening Standard has reported that an architect has been ordered to tear down award winning £4.65m home in Clerkenwell.
---
HE National Capacity Building Programme launched – closing 4/11
Historic England has launched the programme for projects running for 1 year max with a deadline for submitting grant applications 4/11/18 and funding to begin from 1/04/19.
---
Planning (Scotland) Bill – Briefing by BEFS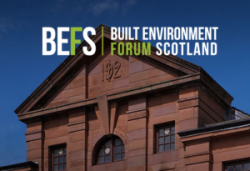 Built Environment Forum Scotland (BEFS) has issued a briefing on the Planning (Scotland) Bill.
---
England's youngest Civic Society chair elected to Birmingham Civic Society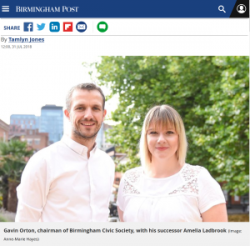 26 year old Amelia Ladbrooke has been elected as the chair of Birmingham Civic Society, and is the youngest ever Civic Society chair in England.
---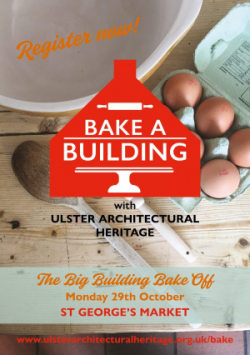 Ulster Architectural Heritage (UAH) and Food NI invite you to BAKE A BUILDING for the Big Building Bake Off at St. George's Market, 29 October 12-3pm.