Scottish Government Local Design Fund
£300,000 was made available under two Scottish Government (SG) grant schemes launched in August 2016, which are designed to help local people have a say in the development of their community (the Design Charrettes programme and the Activating Ideas Fund).
The Scottish Government wrote:
Communities across Scotland will have the chance to map out the future of their towns with design experts. The Scottish Government is launching two funds to allow people to have a direct role in making their towns and villages better places to live.
Funding of £300,000 is available across two grant schemes – the Design Charrettes programme and the Activating Ideas Fund. Charrettes bring together the public, stakeholders and designers over a number of days to draw up viable proposals, while the Activating Ideas fund will support participation and empowerment initiatives in disadvantaged areas.
Minister for Local Government Kevin Stewart said: 'The quality of our places has an important influence on our lives. This Government is committed to empowering communities and involving them in the planning process. We have already seen really good examples of this in the few years since the charrettes programme has been running. In Maybole the Community Association and Community Council sourced additional funding to modernise and improve access to the Town Hall gardens. And in Girvan there is a successful plan for a new swimming facility which is due to open in 2017 following the closure of the local pool.
'Local communities have a wealth of knowledge about their local area. Bringing communities together with design expertise will enable ideas and proposals to be developed to deliver positive change. This initiative provides a way of enabling people across Scotland to have their say on the long- term future of their community.'
[edit]
External references
IHBC NewsBlog
IHBC NI Branch and Heritage Collective thank all for a hugely successful Annual School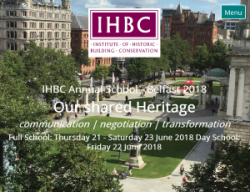 The NI Branch, alongside the School's main sponsors, Heritage Collective, have offered their collective thanks to all concerned for 'Shared heritage in action'!
---
IHBC CPD boost: Caithness Broch Project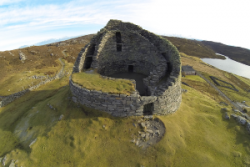 Scotland has played a huge part in architecture, design and engineering - the 'Broch', apparently found only in Scotland, could be described a marvel of engineering legacy.
---
Unesco announces range of new World Heritage Sites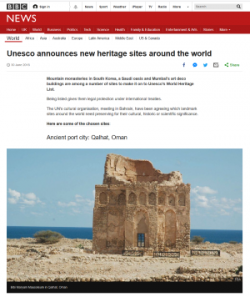 Mountain monasteries in South Korea, a Saudi oasis and Mumbai's art deco buildings are among a number of sites to make it on to Unesco's World Heritage List, reports the BBC.
---
New APPG formed on good design and placemaking is supported by ACE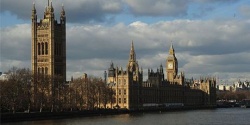 The APPG, formed to ensure housing issues are prioritised, will be provided with secretariat services from the Association for Consultancy and Engineering (ACE).
---
Planning appeal inquiries review with terms of reference announced for England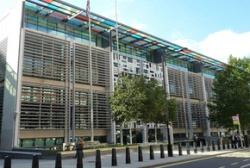 A Planning appeal inquiry review was announced by England's Ministry of Housing, Communities and Local Government (MHCLG) on 22 June 2018.
---
Hand-Arm Vibration Syndrome (HAVS) failures cost Balfour Beatty £695K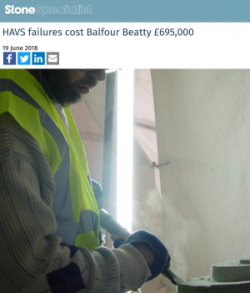 Contractor Balfour Beatty Utility Solutions fined £500K with costs of £195K for exposing workers to HAVS over a 9 year period and failing to report cases.
---
Launch of UK's Great British High Street competition 2018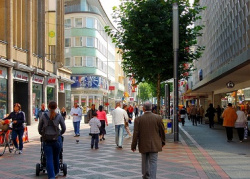 Communities across the UK are being urged to back their local high streets by entering them into the Great British High Street Awards 2018.