IHBC welcomes RTPI's public vote on the 10 best places in Wales
This article was created by The Institute of Historic Building Conservation (IHBC). It originally appeared in the IHBC NewsBlogs.
---
On 5 August 2016, IHBC Wales Branch Chair Rory Wilson welcomed RTPI Cymru's announcement that public nominations for the best places in Wales included the first place in Britain to be designated an Area of Outstanding Natural Beauty, several UNESCO World Heritage Sites and stunning landscapes.
Wilson said, ''Public consciousness of great places is analogous with interest in our historic towns. IHBC (Wales) welcomes this initiative which should encourage interest and care of historic buildings and structures, and their context."
RTPI Cymru wrote:
Wales' Best Places is a competition run by the RTPI Cymru, to celebrate some of our most attractive and inspiring places and the role planners have played in helping to protect or shape them for Welsh communities.
The top 10 best places in Wales have been whittled down by the Wales Best Places Judging Panel from over 200 nominations from the public.
The finalists are:
Aberaeron, Ceredigion
Caernarfon, Gwynedd
Cardiff Bay Inner Harbour, Cardiff
Denbigh, Denbighshire
Gower, Swansea
The Hayes, Cardiff
Llandudno Promenade and Mostyn Street, Conwy County Borough
Merthyr Tydfil Town Centre, Merthyr Tydfil
Snowdonia, Conwy and Gwynedd
Tenby, Pembrokeshire Coast National Park
Peter Lloyd, Chair of RTPI Cymru said: 'The competition has reminded us of the passion we have for places we love. The finalists, places clearly loved by the public, have been protected, carefully planned or improved by the planning system. I encourage everyone to get behind their favourite place to ensure it wins!'
The voting for Wales Best Places was officially launched by RTPI Cymru at the 2016 National Eisteddfod in Abergavenny. Similar successful competitions were held in England and Scotland in 2014.
[edit]
Find out more
[edit]
External references
IHBC NewsBlog
IHBC offers sympathies to Paris on Notre Dame fire, as scale of damage under review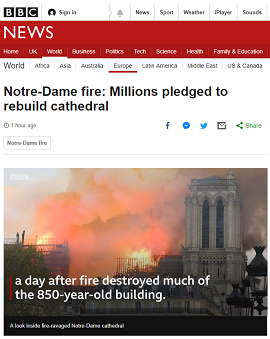 With the assessment of the scale of the fire damage to Notre Dame and its causes still ongoing, the IHBC offers its sympathies to the people of France, Europe and to the world.
---
Planning approval for restoration of historic border bridge, writes The Berwick Advertiser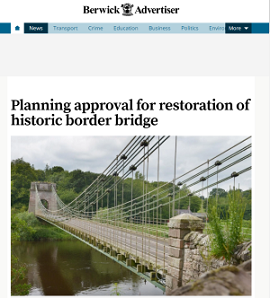 Plans to 'take apart and rebuild' a historic bridge linking England and Scotland have been approved by Northumberland County Council and its Scottish counterpart.
---
New House of Commons Library Note on VAT and Churches: from reforms to grants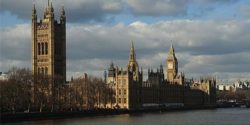 The House of Commons Library has issued a new Briefing Note that examines how construction work for churches is treated for VAT in the UK.
---
Norwich Anglia Square: Government calls in tower block plan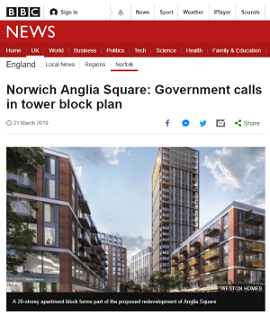 An inquiry will decide on a £250m redevelopment of a shopping complex, including 1,250 new homes, after plans were called in by the government.
---
Dudley council to undertake Unite's pioneering construction charter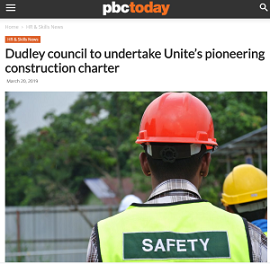 Dudley Council signing up to Unite's construction charter, a pioneering agreement to ensure that working conditions and building standards on construction projects under the control of the council meet the highest standards.
---
Historic England's new guidance on piling reported to engineers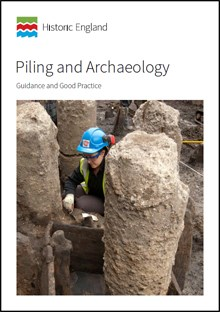 Ground Engineering News has updated readers on Historic England's (HE) publication of its guidance on piling.
---
Big Ben's iconic clock face restored to original blue colour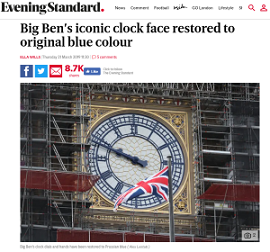 Big Ben's famous clock face has been unveiled in its new blue colour following more than a year of restoration.
---
Heads of Planning Scotland (HOPS): 'Planning Bill Could Break the System'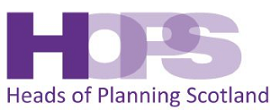 Heads of Planning Scotland (HOPS), who represent officials running planning authorities across the country, has warned that the scale of new responsibilities to be introduced in the Planning Bill could break the back of an already under-resourced system.
---
Historic England launches new heritage apprenticeships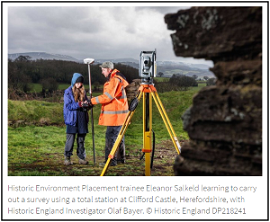 Historic England (HE) has launched new apprenticeships intended to meet the demand for skilled professionals around the country.
---
IHBC Tech Panel lead Prof John Edwards explores with CIOB how 'Conservation is driving quality in construction'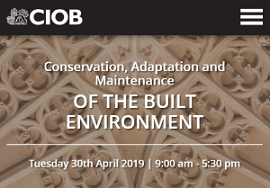 IHBC Tech Panel lead Prof John Edwards has made the case to members of the CIOB that Conservation is driving quality in construction.
---
Prince Charles: Future of built heritage could be endangered by traditional skills shortage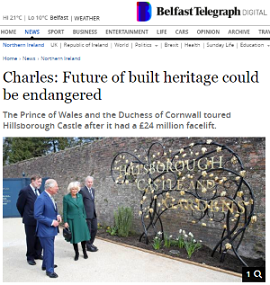 The Prince of Wales stated that the future of Britain's built heritage could be endangered by the threat to traditional building craft skills, so a programme within the Prince's Foundation was aimed at supporting them.
---
The Iron Bridge reopens to the public following £3.6 Million Project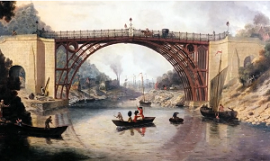 English Heritage's £3.6 million conservation project to repair and restore the Iron Bridge in Shropshire has been completed and it is now open to the public.
---