IHBC welcomes RTPI's public vote on the 10 best places in Wales
This article was created by The Institute of Historic Building Conservation (IHBC). It originally appeared in the IHBC NewsBlogs.
---
On 5 August 2016, IHBC Wales Branch Chair Rory Wilson welcomed RTPI Cymru's announcement that public nominations for the best places in Wales included the first place in Britain to be designated an Area of Outstanding Natural Beauty, several UNESCO World Heritage Sites and stunning landscapes.
Wilson said, ''Public consciousness of great places is analogous with interest in our historic towns. IHBC (Wales) welcomes this initiative which should encourage interest and care of historic buildings and structures, and their context."
RTPI Cymru wrote:
Wales' Best Places is a competition run by the RTPI Cymru, to celebrate some of our most attractive and inspiring places and the role planners have played in helping to protect or shape them for Welsh communities.
The top 10 best places in Wales have been whittled down by the Wales Best Places Judging Panel from over 200 nominations from the public.
The finalists are:
Aberaeron, Ceredigion
Caernarfon, Gwynedd
Cardiff Bay Inner Harbour, Cardiff
Denbigh, Denbighshire
Gower, Swansea
The Hayes, Cardiff
Llandudno Promenade and Mostyn Street, Conwy County Borough
Merthyr Tydfil Town Centre, Merthyr Tydfil
Snowdonia, Conwy and Gwynedd
Tenby, Pembrokeshire Coast National Park
Peter Lloyd, Chair of RTPI Cymru said: 'The competition has reminded us of the passion we have for places we love. The finalists, places clearly loved by the public, have been protected, carefully planned or improved by the planning system. I encourage everyone to get behind their favourite place to ensure it wins!'
The voting for Wales Best Places was officially launched by RTPI Cymru at the 2016 National Eisteddfod in Abergavenny. Similar successful competitions were held in England and Scotland in 2014.
[edit]
Find out more
[edit]
External references
IHBC NewsBlog
Canal River Trust secures funding to create waterway roles for young people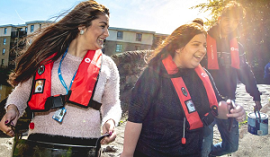 The support will create dozens of opportunities in heritage repair and construction and waterways management, funded by the Department for Work and Pensions.
---
2021 Building Conservation Directory published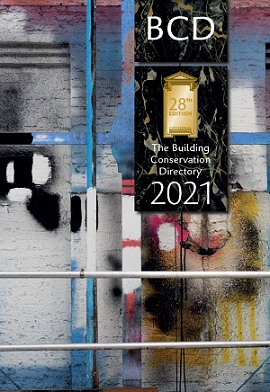 The 2021 edition of the Building Conservation Directory, also available online, has been published. Find skilled trades specialising in work to historic and traditional buildings.
---
BT dials up 'Adopt a Kiosk' scheme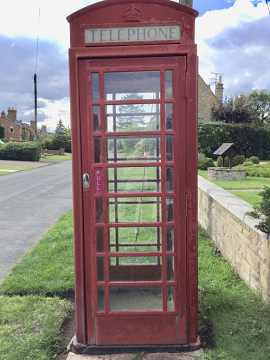 BT has revealed that almost 4,000 of its iconic red phone boxes across the UK are available for local communities to adopt for just £1.
---
Watch IHBC's webinar on 'Retrofit of Traditional Buildings'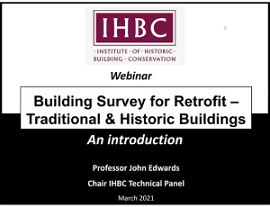 On 26 March the IHBC, led by Prof. John Edwards, hosted a free one-hour CPD webinar 'Introduction to Building Survey for Retrofit' for sector professionals.
---
Has the world left Europe behind?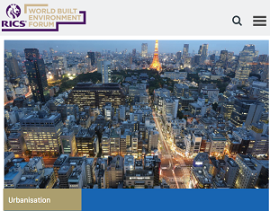 Greg Clark, writing an opinion piece for RICS, explores how good governance in cities pays dividends.
---
AHF on 'Transforming Places through Heritage'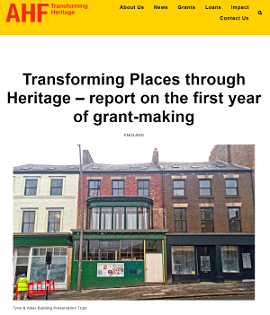 The Architectural Heritage Fund has issued a report on the first year of its 'Transforming Places Through Heritage' grants programme, funded by DCMS.
---
'Star Cities', Marvels of Renaissance Engineering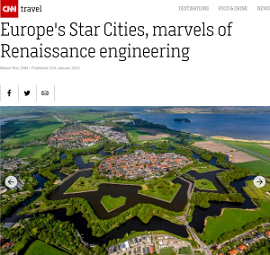 Europe's star cities are scattered all over Europe but their perfect geometrical beauty can only be fully admired when seen from above.
---
COTAC Releases Insight 1 series – The Need to Appreciate the Built Heritage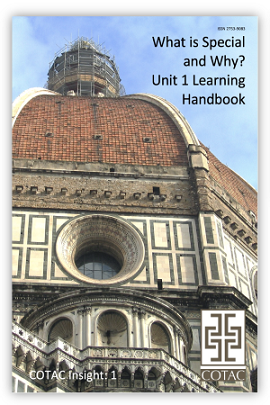 The freely available Insight 1 series targets a wide range of cohorts who wish to gain an appreciation of practical heritage conservation.
---
Palace of Westminster 'deteriorating faster than it can be fixed'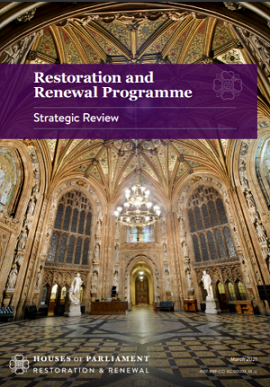 The restoration and renewal of the Palace of Westminster is of 'paramount importance' according to the recent strategic review.
---
Find Webinars and other Events pertaining to Heritage Conservation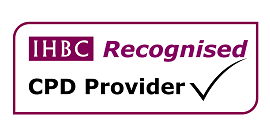 The IHBC's monthly CPD Circular showcases upcoming Events, Awards, Placements, Bursaries & Scholarships, Calls for Papers and more from across the UK and beyond.