HS2 Phase One - safeguarding directions updated
In August 2016, it was announced that additional properties and areas were to be covered by safeguarding regulations of the proposed HS2 route.
HS2 wrote:
Safeguarding is an established part of the UK planning system and ensures that land identified for major infrastructure is protected from conflicting development. The update follows a number of changes to the route that were agreed when the House of Commons Select Committee scrutinising the bill considered legislation to build phase one of HS2, between the west midlands and London. HS2 Ltd, the company designing and building Britain's high speed railway, has contacted the residents that are directly affected by the revisions.
The improvements to the route, made public during the Committee process, will mean fewer properties are affected by HS2. These changes include a 1.6 mile extension to the deep-bored tunnel under the Chilterns – preserving almost 30 acres of woodland while reducing the scale and duration of local construction activity.
The new directions also cover the realignment of the route near Lichfield to allow the railway to pass under the A38, the West Coast Main Line and the South Staffordshire Line rather than run over them on viaducts and make two crossings over the Trent and Mersey Canal. There are a range of other smaller changes to the route. As well as protecting the land required for HS2, safeguarding directions trigger statutory compensation arrangements for affected homeowners.
This means that owner-occupiers within safeguarding who qualify can apply to the Government to purchase their property and cover some additional costs. In addition to this statutory compensation, a range of discretionary property schemes are in place that go well beyond what is required by law, these include measures aimed at people affected by HS2 who live outside the safeguarded area.
[edit]
External references
IHBC NewsBlog
IHBC's HESPR pick: Heritage Impact Assessments sought for Northampton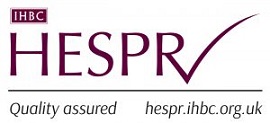 The HESPR top pick for this week features a call for three Heritage Impact Assessments in Northampton, closing 16/09.
---
England's Heritage Open Days celebrates 25 years!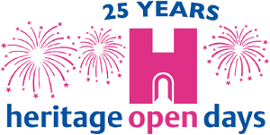 England's Heritage Open Days celebrates it's 25th year with 25 new places opening their doors. Take advantage of a huge range of regular and one-off opportunities!
---
The incredible list of London Underground stations that never opened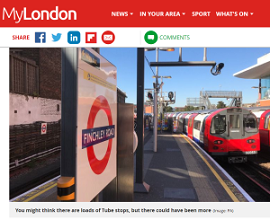 You may think there are quite a few London Underground stations, and you'd be right as there are 270 stations in total on the network, yet there could have been many many more yet there are so many that never saw the light of day.
---
Famous Bowie Bandstand in Bromley wins listed status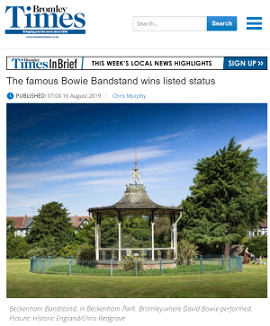 Known to almost everyone as the Bowie Bandstand, The Bromley Times applauds its recent listing as 'it should be protected forever'.
---
Out of Context and from 'Building Services': Lighting standards, World Heritage, and Bath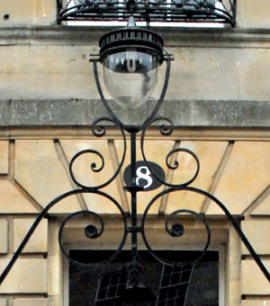 The city of Bath is well known for its stunning architecture and beautiful stone, but few might consider the everyday details like lighting.
---
Company fined £20,000 for unauthorised work on listed building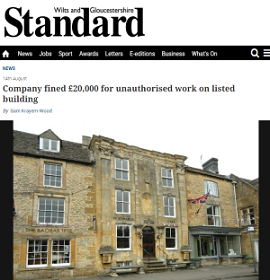 A property company has been ordered to pay £25,000 following unauthorised work on a listed building following a prosecution by Cotswold District Council.
---
New guidance on land sensitivity assessment from Natural England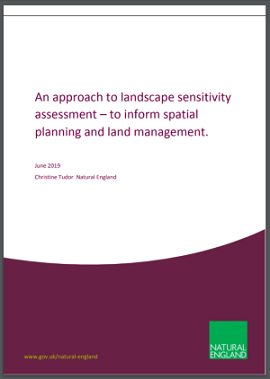 New guidance from Natural England has been published on how to create a landscape sensitivity assessment to inform decisions on the planning and management of land use change which influence spatial planning.
---
Construction workers given Moodbeam devices to wear for mental health monitoring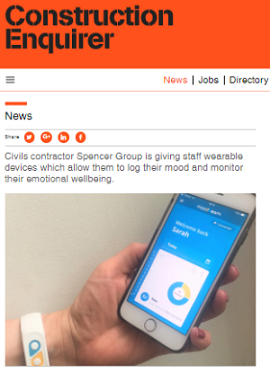 Civil contractor Spencer Group is giving staff wearable devices that allow them to log their mood and monitor their emotional wellbeing.
---
The system for recognising EU qualified architects in the UK if there is no Brexit deal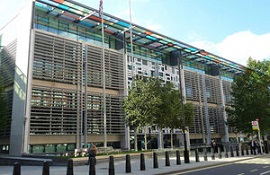 The (MRPQ) will no longer apply if there's a no-deal Brexit, and the UK government will maintain a system of recognition for architects with an approved qualification from an European Economic Area (EEA) state or Switzerland.
---
---
---