HS2 Phase One - safeguarding directions updated
In August 2016, it was announced that additional properties and areas were to be covered by safeguarding regulations of the proposed HS2 route.
HS2 wrote:
Safeguarding is an established part of the UK planning system and ensures that land identified for major infrastructure is protected from conflicting development. The update follows a number of changes to the route that were agreed when the House of Commons Select Committee scrutinising the bill considered legislation to build phase one of HS2, between the west midlands and London. HS2 Ltd, the company designing and building Britain's high speed railway, has contacted the residents that are directly affected by the revisions.
The improvements to the route, made public during the Committee process, will mean fewer properties are affected by HS2. These changes include a 1.6 mile extension to the deep-bored tunnel under the Chilterns – preserving almost 30 acres of woodland while reducing the scale and duration of local construction activity.
The new directions also cover the realignment of the route near Lichfield to allow the railway to pass under the A38, the West Coast Main Line and the South Staffordshire Line rather than run over them on viaducts and make two crossings over the Trent and Mersey Canal. There are a range of other smaller changes to the route. As well as protecting the land required for HS2, safeguarding directions trigger statutory compensation arrangements for affected homeowners.
This means that owner-occupiers within safeguarding who qualify can apply to the Government to purchase their property and cover some additional costs. In addition to this statutory compensation, a range of discretionary property schemes are in place that go well beyond what is required by law, these include measures aimed at people affected by HS2 who live outside the safeguarded area.
[edit]
External references
Featured articles and news
IHBC seeks perspectives on Brexit planning for conservation
We would like to hear from members with ideas on these matters, and/or any interest in joining an IHBC European Special Interest Group.
---
IHBC Reminder: Marsh Awards close end March 2017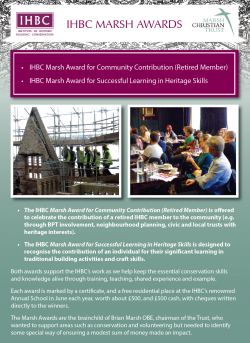 The 2nd IHBC Marsh Awards celebrating retired members and successful learners is now open - prizes include £500 and a free place at the IHBC's Annual School.
---
IHBC HESPR tender pick of the week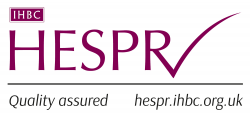 Director's top pick features a call from Blaenau Gwent County Borough Council for a specialist consultant to develop Town Centre Strategies.
---
IHBC CPD boost - How Business Improvement Districts impact on urban regeneration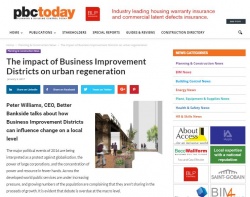 Peter Williams, CEO of Better Bankside in London, talks about how these can influence change on a local level in Planning & Building Control Today.
---
Scotland's Conservation Crisis No 2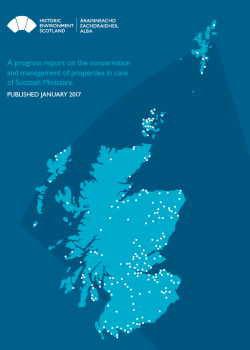 More than half of heritage sites and monuments managed by Historic Environment Scotland (HES) are at risk, according to a recent report.
---
Scoping for limited VAT review
The review will consider if the system is working appropriately in today's economy and identify simplification opportunities.
---
New Health and Work Strategy launched
Health and Safety Executive (HSE) concludes there is a role to play for everyone who has a stake or interest in improving health and safety in the workplace.
---
Apps will allow European online heritage curation
New social platform and smartphone applications (apps) will be developed by a European consortium to aid the documentation of Europe's cultural heritage.
---
Lord Prior appointed as new construction minister
Lord Prior of Brampton replaces Jesse Norman, who has become energy minister after just six months in the construction role.
---
Scarborough Futurist Theatre demolition approved
Plans to demolish a 1920s theatre have been approved by councillors amid an angry protest by more than 100 campaigners, according to the BBC.