About BREEAM Wiki

Welcome to the BREEAM Wiki, a centralised library of guidance and best practice created not by BRE but by users and other key stakeholders of BREEAM schemes and tools, including HQM and CEEQUAL. Anyone can contribute and the Wiki aims to:
Disseminate best practice and lessons learnt
Make it very easy to share (see Engage)
Encourage diverse input
Promote uptake of sustainability
Provide great search engine visibility for content (Try it)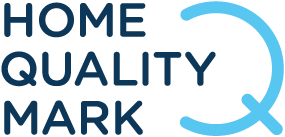 Issue support documents
Issue support documents are written for named BREEAM Issues or sub-issues. They are not scheme specific so they aim to be applicable to that issue in any scheme but individual scheme nuances may be expressed within each article. More info.
All these articles are dynamic and so welcome additions and improvements to all especially those marked (ac) = awaiting content.
[edit] Management:
[edit] Health and Wellbeing
[edit] Energy
[edit] Transport
[edit] Materials
[edit] Land Use and Ecology
[edit] Pollution
Once an ISD has been initially created the '(ac)' marker can be removed
This particular index is based around the structure of the New Construction and RFO schemes.