Seven projects receive Historic Environment Scotland funding
In August 2016, it was announced that a castle in the Highlands of Scotland, believed to be the inspiration for 'Castle Leoch' in Outlander, was one of the recipients of heritage repair grant funding from Historic Environment Scotland (HES).
HES wrote:
Castle Leod in Strathpeffer, Easter Ross widely thought to be the inspiration/basis for the fictional 'Castle Leoch' in the successful Outlander novels, is one of seven recipients of building repair grants across Scotland. Other projects to benefit from the scheme include the creation of affordable housing in one of Glasgow's most deprived areas, and the creation of a health and wellbeing centre in Paisley.
The projects share a total of £576,460 awarded through Historic Environment Scotland's (HES) Building Repair Grant Scheme, with priority being given to those applicants who demonstrated that investment in their projects would result in community benefit.
Martin Fairley, Head of Grants at HES, said: The purpose of Building Repair Grants is primarily to assist with the repair and reuse of important historic buildings and sites, but also to ensure that the end use is something which the wider community benefits from. Amongst the beneficiaries of the latest round of funding there is a former school in North Glasgow, disused since 2013, which is going to be converted into affordable houses. We also have a former Sunday school in Paisley which will eventually become a health centre, helping people to stop smoking, offering health checks, as well as dietary, alcohol and drugs advice. And we are able to fund vital repairs to a community centre which has served the people of Aberfeldy for nearly 30 years.'
The Category B listed former Greenview School (originally Balmore Public School), in Parkhouse, North Glasgow is set to receive £109,250 funding to convert the building into 28 housing units to be set at affordable rents to those in housing need. This is part of a wider £3 million project from the North Glasgow Community Planning Partnership in the area which will create jobs and training opportunities.
The Category A Listed Castle Leod in Strathpeffer, Easter Ross is set to receive a grant of £13,680 as part of the third phase of a project to open up the 16th century building to the public. The castle is recognised as being of national and international importance due to its architectural quality and the survival of 16th and 17th century fabrics featured. The surrounding gardens and landscape are included on the national inventory for landscapes. The funding will be used to carry out essential repairs to parts of the castle, in order to facilitate the creation of a visitor centre, study room, and refurbished disabled toilet facility. The new visitor centre will allow the castle to increase its opening hours and days.
The Category C listed Memorial Hall in Paisley is located in an area recognised as one of Scotland's most deprived. Built by successful local architect Thomas G. Abercrombie in 1900, it is a rare example of a building purpose-built as a Sunday school. Paisley Seventh Advent Church have been awarded a £104,280 grant to assist with the conversion of the building to a church and health centre.
The Category A Listed James Watt Library in Inverclyde, dates back to the early 19th century and has been one of Greenock's most important civic buildings for a long time. Thanks to a grant of £297,000 it's long term future will be secured, parts of the building which have been unable to be used for years will be reopened, and the buildings capacity to provide high quality library, exhibition, and archiving facilities will be significantly improved.
[edit]
External references
Featured articles and news
IHBC NewsBlogs now open for comments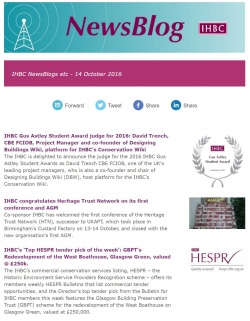 The IHBC has now opened its celebrated NewsBlog service to user comments, so members and users can open, join and extend the discussions around our news items.
---
IHBC HESPR tender pick of the week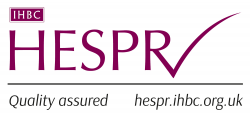 This week's Director's top pick for IHBC members features a call from Fenland District Council for archaeology, building investigation and community engagement.
---
IHBC Context CPD tale of two traumas - The importance of conservation expertise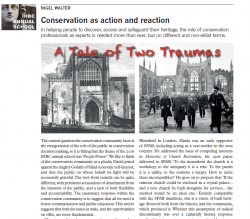 In helping people to discover, access and safeguard their heritage, the role of conservation professionals as experts is needed more than ever, says Nigel Walter.
---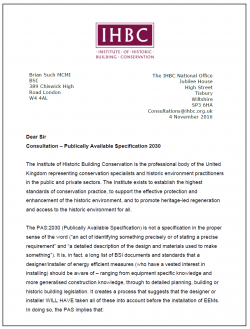 The BSI consulted on two Publically Available Specifications on energy efficiency measure (EEM) installation.
---
Churchill Barriers to be listed

Second World War structures at Scapa Flow have been recognised as being of national importance by Historic Environment Scotland.
---
Neighbourhood Planning Bill 2016 - 2017 – Committee Stage amendments
The Bill was amended during its Committee stage in the House of Commons, and a number of Government new clauses were added in relation to local plan making.
---
Complete Historic Environment Scotland survey
Historic Environment Scotland (HES) has announced a national campaign to find out what heritage means to the people of Scotland as part of the 2017 Year of History, Heritage and Archaeology.
---
Heating and energy-related reports for retro-fit projects
The UK government has published several reports on retro-fit issues for historic buildings.
---
US Embassy scheme receives conditional planning permission
Qatari-backed hotel scheme for the Grade II listed building in Mayfair will include 137 bedrooms, additional restaurants, retail and events space.
---
The pros and cons of crowdfunding architectural projects
A CLAD magazine feature discusses how crowdfunding can help get projects started and allow architects to be proactive.
---
Hidden paintings found at the Guild Chapel in Stratford upon Avon
Conservators have conclude it is one of the few places in Europe to have an almost complete medieval decorative scheme still in situ.
---
ebulletin&utm_campaign=c19f6a8b87-EMAIL_CAMPAIGN_2016_11_16&utm_medium=email&utm_term=0_56a3992b07-c19f6a8b87-129752081 Scottish Civic Trust calls for entries to My Place Awards
Community groups have been asked to nominate favourite new buildings, conservation projects and people in its annual awards (closing date 31 January 2017).
---
The Design Museum - regenerating a 1960s architectural icon
Museums Heritage says that after almost five years of restoration and refurbishment, the Grade II* Design Museum has been transformed into a modern multi-purpose space.
---
Property Flood Resilience Action Plan out
An independent report has been issued relating to flood protection, aiming to help with flood resilience.