Seven projects receive Historic Environment Scotland funding
In August 2016, it was announced that a castle in the Highlands of Scotland, believed to be the inspiration for 'Castle Leoch' in Outlander, was one of the recipients of heritage repair grant funding from Historic Environment Scotland (HES).
HES wrote:
Castle Leod in Strathpeffer, Easter Ross widely thought to be the inspiration/basis for the fictional 'Castle Leoch' in the successful Outlander novels, is one of seven recipients of building repair grants across Scotland. Other projects to benefit from the scheme include the creation of affordable housing in one of Glasgow's most deprived areas, and the creation of a health and wellbeing centre in Paisley.
The projects share a total of £576,460 awarded through Historic Environment Scotland's (HES) Building Repair Grant Scheme, with priority being given to those applicants who demonstrated that investment in their projects would result in community benefit.
Martin Fairley, Head of Grants at HES, said: The purpose of Building Repair Grants is primarily to assist with the repair and reuse of important historic buildings and sites, but also to ensure that the end use is something which the wider community benefits from. Amongst the beneficiaries of the latest round of funding there is a former school in North Glasgow, disused since 2013, which is going to be converted into affordable houses. We also have a former Sunday school in Paisley which will eventually become a health centre, helping people to stop smoking, offering health checks, as well as dietary, alcohol and drugs advice. And we are able to fund vital repairs to a community centre which has served the people of Aberfeldy for nearly 30 years.'
The Category B listed former Greenview School (originally Balmore Public School), in Parkhouse, North Glasgow is set to receive £109,250 funding to convert the building into 28 housing units to be set at affordable rents to those in housing need. This is part of a wider £3 million project from the North Glasgow Community Planning Partnership in the area which will create jobs and training opportunities.
The Category A Listed Castle Leod in Strathpeffer, Easter Ross is set to receive a grant of £13,680 as part of the third phase of a project to open up the 16th century building to the public. The castle is recognised as being of national and international importance due to its architectural quality and the survival of 16th and 17th century fabrics featured. The surrounding gardens and landscape are included on the national inventory for landscapes. The funding will be used to carry out essential repairs to parts of the castle, in order to facilitate the creation of a visitor centre, study room, and refurbished disabled toilet facility. The new visitor centre will allow the castle to increase its opening hours and days.
The Category C listed Memorial Hall in Paisley is located in an area recognised as one of Scotland's most deprived. Built by successful local architect Thomas G. Abercrombie in 1900, it is a rare example of a building purpose-built as a Sunday school. Paisley Seventh Advent Church have been awarded a £104,280 grant to assist with the conversion of the building to a church and health centre.
The Category A Listed James Watt Library in Inverclyde, dates back to the early 19th century and has been one of Greenock's most important civic buildings for a long time. Thanks to a grant of £297,000 it's long term future will be secured, parts of the building which have been unable to be used for years will be reopened, and the buildings capacity to provide high quality library, exhibition, and archiving facilities will be significantly improved.
[edit]
Find out more
[edit]
External references
IHBC NewsBlog
IHBC's first Virtual School a Marked Success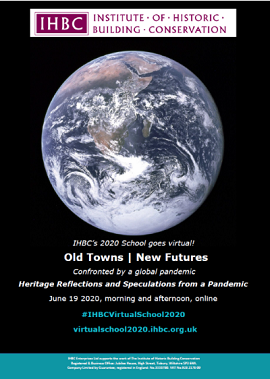 The first 'Virtual School' hosted by the IHBC was launched on 19 June with lead speakers covering pandemic-related topics shaping valued places over two sessions.
---
Two towers become one in Australian architectural first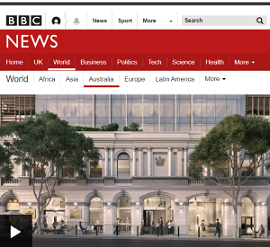 Two Brisbane skyscrapers are being stitched together to create a new 'green' building, the BBC has reported.
---
MPs are Asked for Views on £4bn Parliament Restoration Plan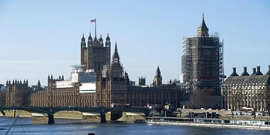 MPs and peers are being asked for their views on the planned restoration and renewal of the Houses of Parliament.
---
Ireland National Heritage Week: 15-23 August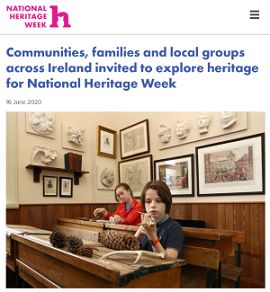 Plans are in place for a modified National Heritage Week for Ireland, which take into account ongoing restrictions on events and gatherings due to COVID-19.
---
Grimsby's historic Ice Factory thrown new survival lifeline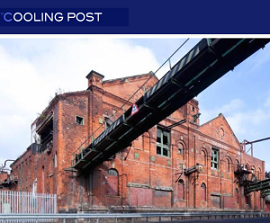 Opened in 1901, and derelict for the last 30 years, the Grimsby Ice Factory is the earliest and largest known surviving ice factory in the world. It still contains an array of historic ice making equipment including four J&E Hall ammonia compressors installed in 1931.
---
Risk Assessments and Contractual Impact from CIAT

A note on contractual obligations under the current COVID-19 pandemic has been issued by The Chartered Institute of Architectural Technologists(CIAT).
---
RTPI calls on government to issue planning guidance to prevent development delays

The Royal Town Planning Institute (RTPI) has called on the government to urgently issue planning guidance to prevent unnecessary delays to development from the pandemic.
---
How to Enjoy Heritage from Home, from the Heritage Fund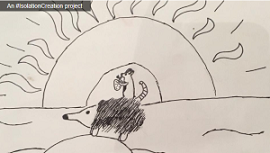 The Heritage Fund has put together a list of heritage-inspired activities to be done from home.
---
Listed Property Owners Club's Spring Checklist for Buildings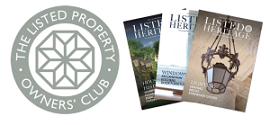 Spring is a good time to stand back and consider any building repairs that are required over the next 12 months, notes the LPOC, and regular inspection and maintenance is the key to keeping homes in good repair, as per its accessible step-by-step guidance.
---
Firefighters tackle blaze at converted Grade II listed former mill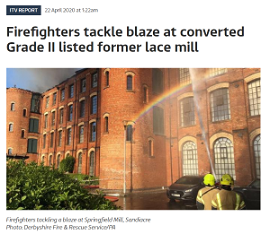 Derbyshire Fire and Rescue Service said "rapid and effective firefighting" had saved three quarters of the mill – which is now apartments.
---
Thieves take advantage of lockdown to steal lead from church roof in Halsham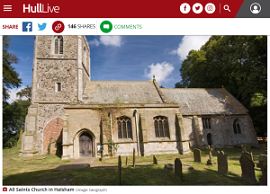 Police have appealed for witnesses after thieves stole lead from the roof of All Saints Church in Halsham near Hedon during the coronavirus lockdown.
---
IHBC's CPD Circular provides info on digital CPD opportunities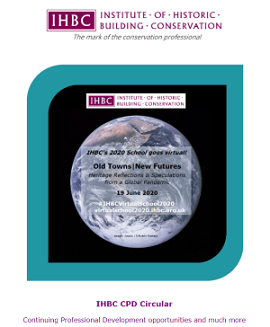 The regular newsletter showcases the IHBC's own Continuing Professional Development (CPD) content as well as online opportunities from 'IHBC Recognised CPD Providers' and other conservation related training and events.
---