Revocation of planning permission
This article describes the circumstances in which local authorities, the Secretary of State and devolved Government Ministers can revoke planning permission.
Powers to revoke planning permission are very rarely used. Where they are used they are often uncontentious and unopposed. Since 2009, only 3 revocation orders issued under section 97 of the Town and Planning Act 1990 have been submitted to the Secretary of State for confirmation.
The laws in each of the UK countries are very similar to each other. They all allow councils to revoke or modify a planning consent 'to such extent as they consider expedient' with regard to the Development Plan and other material considerations. The powers can only be used before the development, or the change of use given permission for, is complete.
The local authority is liable to pay compensation for abortive expenditure and for any other loss or damage directly attributable to the revocation. If the revocation orders are opposed then they must be confirmed by either the Secretary of State in England and Wales, Scottish Ministers in Scotland or the Department of Environment in Northern Ireland.
In England and Wales, the power to revoke planning permission stems from section 97 of the Town and Country Planning Act 1990. The rules relating to compensation stem from section 107 of the 1990 Act. The Secretary of State also has the power revoke planning permission under section 100 of the 1990 Act.
If this is done the liability to pay compensation still falls on the local planning authority as though it had made the revocation order. There is a right to challenge an order confirmed by the Secretary of State in the High Court within six weeks of it being made.
The law in Scotland stems from section 65 of the Town and Country Planning (Scotland) Act 1997. Under section 66 of the 1997 Act, if the revocation order is opposed then it must be confirmed by Scottish Ministers. Scottish Ministers also have powers to make a revocation order if they consider it 'expedient' to do so. Compensation if planning permission is revoked or modified is set out in section 76 of the 1997 Act.
In Northern Ireland, the law allowing a council to make a revocation order is contained in section 68 of the Planning Act (Northern Ireland) 2011.
The Department of Environment also has powers, under section 72 of the 2011 Act to serve a revocation order itself. The right to compensation where a revocation order is made is set out in section 179 of the 2011 Act. It makes reference to the relevant provisions in the Land Development Values (Compensation) Act (Northern Ireland) 1965, as amended. The main provisions are in section 26 of the 1965 Act.
[edit]
Find out more
---
[edit]
External references
IHBC NewsBlog
Looking Ahead to IHBC's Brighton 2020 School – 'Old towns : New futures'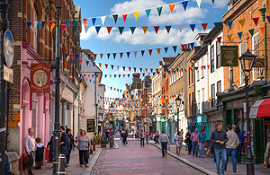 The Office for National Statistics (ONS) and Ordnance Survey (OS) have collaborated to identify high streets in Great Britain with new data survey analysis & interactive maps.
---
Dramatic pictures show structure lifted onto roof of Nottingham's 'most secret' building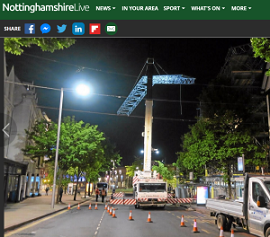 Dramatic pictures show the moment a huge temporary framework was added to one of Nottingham's most beautiful historic buildings, Bromley House.
---
Victorian Society kick starts 'Top 10 Most Endangered Buildings Campaign'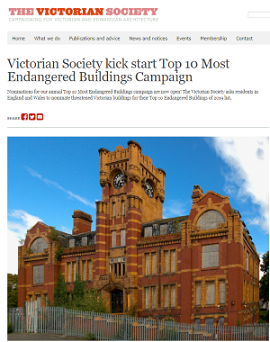 Nominations are now open, as the Victorian Society asks residents in England and Wales to nominate threatened Victorian buildings for their Top 10 Endangered Buildings of 2019.
---
'Building a safer future' – consultation on reform of the building safety regulatory system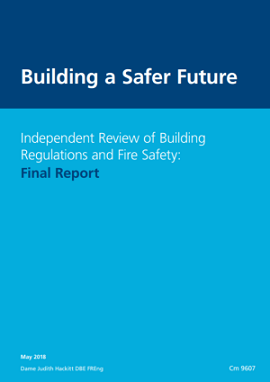 England's Ministry of Housing Communities and Local Government (MHCLG) seeks views on proposals for a radically new building and fire safety system.
---
Plastic road built on new housing development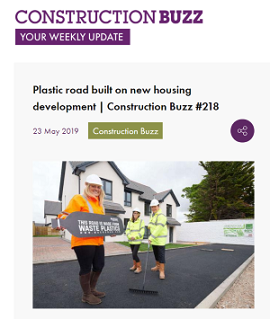 Springfield Properties has become the UK's first house builder to use waste plastic to build a road on a housing development.
---
Historic building that exported lace around the world restored to its former glory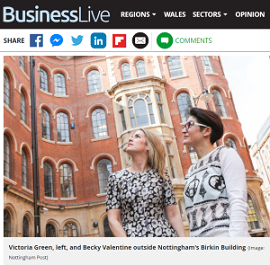 One of Nottingham's most cherished Victorian buildings, The Birkin Building designed by Thomas Chamber Hine in 1855 in Nottingham's Lace Market, has been restored.
---
Ramboll report finds clients underestimate economic value of sustainability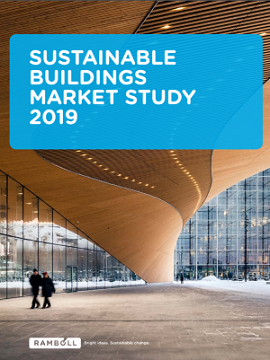 A recent Ramboll study indicates that rental yield and property values are underrated, as developers and investors underestimate the value of producing sustainable buildings.
---
England's 'HODs' celebrates 25th anniversary, from 13 to 22 September 2019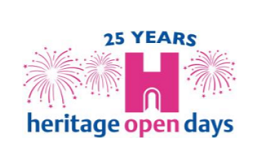 This year, England's Heritage Open Days (HODs) is celebrating its 25th anniversary with a raft of new initiatives and partners, focusing on this year's theme of 'People Power'.
---
---
---