Revocation of planning permission
This article describes the circumstances in which local authorities, the Secretary of State and devolved Government Ministers can revoke planning permission.
Powers to revoke planning permission are very rarely used. Where they are used they are often uncontentious and unopposed. Since 2009, only 3 revocation orders issued under section 97 of the Town and Planning Act 1990 have been submitted to the Secretary of State for confirmation.
The laws in each of the UK countries are very similar to each other. They all allow councils to revoke or modify a planning consent 'to such extent as they consider expedient' with regard to the Development Plan and other material considerations. The powers can only be used before the development, or the change of use given permission for, is complete.
The local authority is liable to pay compensation for abortive expenditure and for any other loss or damage directly attributable to the revocation. If the revocation orders are opposed then they must be confirmed by either the Secretary of State in England and Wales, Scottish Ministers in Scotland or the Department of Environment in Northern Ireland.
In England and Wales, the power to revoke planning permission stems from section 97 of the Town and Country Planning Act 1990. The rules relating to compensation stem from section 107 of the 1990 Act. The Secretary of State also has the power revoke planning permission under section 100 of the 1990 Act.
If this is done the liability to pay compensation still falls on the local planning authority as though it had made the revocation order. There is a right to challenge an order confirmed by the Secretary of State in the High Court within six weeks of it being made.
The law in Scotland stems from section 65 of the Town and Country Planning (Scotland) Act 1997. Under section 66 of the 1997 Act, if the revocation order is opposed then it must be confirmed by Scottish Ministers. Scottish Ministers also have powers to make a revocation order if they consider it 'expedient' to do so. Compensation if planning permission is revoked or modified is set out in section 76 of the 1997 Act.
In Northern Ireland, the law allowing a council to make a revocation order is contained in section 68 of the Planning Act (Northern Ireland) 2011.
The Department of Environment also has powers, under section 72 of the 2011 Act to serve a revocation order itself. The right to compensation where a revocation order is made is set out in section 179 of the 2011 Act. It makes reference to the relevant provisions in the Land Development Values (Compensation) Act (Northern Ireland) 1965, as amended. The main provisions are in section 26 of the 1965 Act.
[edit]
Find out more
---
[edit]
External references
IHBC NewsBlog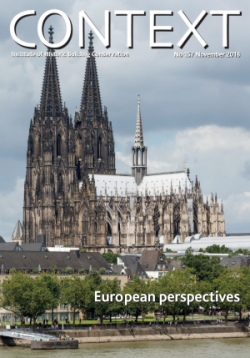 'European Perspectives' in Context 157, includes Jokilehto on 'Concerning Heritage', 'Brexit' takes and more.
---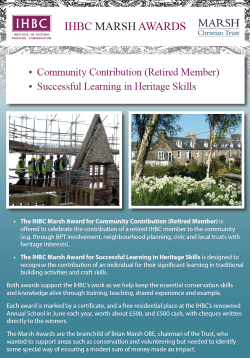 Nominate for the IHBC Marsh Awards 2019 – Celebrate OUTSTANDING retired IHBC members, and SUCCESSFUL new Heritage Learners – Closing 28 Feb!
---
IHBC HESPR top pick from £200K+ costed work this week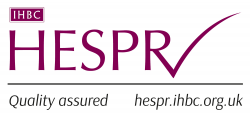 The National Heritage Memorial Fund (NHMF) seeks 'Parks for People' impact assessment, closing 28/01, value £55-60k.
---
Locally-driven approach is needed to rejuvenate town centres
Expert retail industry panel, the Town Centres Expert Panel, calla for a community-focused approach to tackling the challenges facing high streets and town centres.
---
BEIS Committee energy efficiency inquiry - deadline of 17 January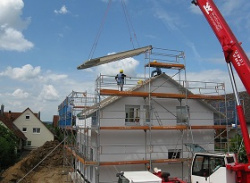 Business, Energy & Industrial Strategy Committee inquiry into Government's approach to delivering energy efficiency improvements to buildings – submissions deadline 17/1.
---
Heritage Lottery Fund: 'Updated Policy Directions' issued by DCMS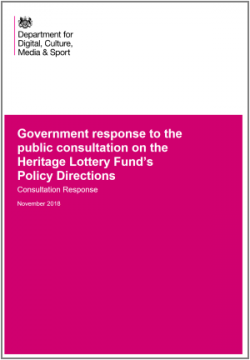 Following consultation, updated policy directions have been issued to the Heritage Lottery Fund (HLF) in its role as a distributing body of National Lottery funds.
---
BSI: UK to maintain European standards position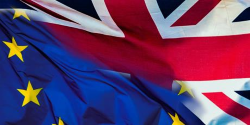 European Standards Organizations have approved a plan to secure BSI's membership post-Brexit.
---
CIOB Parliamentary Reception launches call for improving quality in the built environment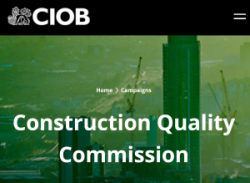 The Chartered Institute of Building's parliamentary reception on 12 Dec launched its report 'Improving Quality in the Built Environment'.
---
Programme to support placemaking in England at local level launched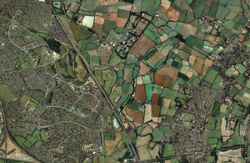 RIBA, Chartered Institute of Housing (CIH), Local Government Association (LGA) and RTPI's 'Future Place' will recognise, reward and encourage high quality placemaking.
---
SPAB awards for new design in historic settings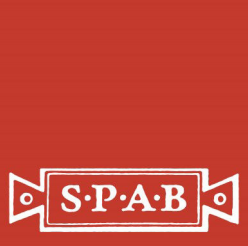 3 young architecture graduates have won the SPAB's, Philip Webb Award, for schemes proving that with imagination and sensitivity you don't need to demolish historic buildings.
---
Dounreay nuclear reactor demolition contract awarded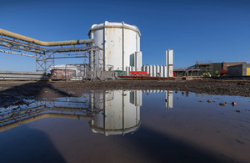 The decommissioning of Dounreay's oldest nuclear reactor in Scotland has taken a major step forward with the award of a multi-million pound demolition contract.
image: Open Government Licence v3.0
---
Civic Voice plans for 2019 - more Conservation Area advocacy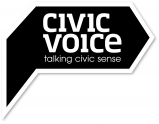 Civic Voice has highlighted how 'hundreds of conservation areas mark their 50th anniversary' in 2019, as it continues its Big Conservation Conversation.
---
Launch of a new strategic framework for heritage science in the UK: 2018-2023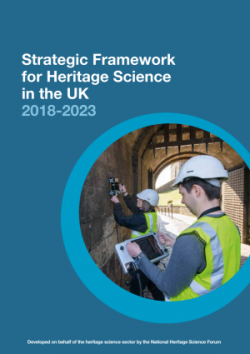 A new strategic framework for heritage science in the UK has been launched.
---
Planning Awards 2019 open - deadline 24 Jan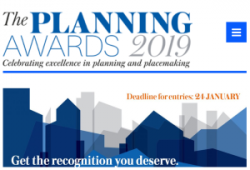 The 2019 Planning Awards have been launched, with categories including an award for 'best use of heritage in placemaking' among 25 linked categories.