Revocation of planning permission
This article describes the circumstances in which local authorities, the Secretary of State and devolved Government Ministers can revoke planning permission.
Powers to revoke planning permission are very rarely used. Where they are used they are often uncontentious and unopposed. Since 2009, only 3 revocation orders issued under section 97 of the Town and Planning Act 1990 have been submitted to the Secretary of State for confirmation.
The laws in each of the UK countries are very similar to each other. They all allow councils to revoke or modify a planning consent 'to such extent as they consider expedient' with regard to the Development Plan and other material considerations. The powers can only be used before the development, or the change of use given permission for, is complete.
The local authority is liable to pay compensation for abortive expenditure and for any other loss or damage directly attributable to the revocation. If the revocation orders are opposed then they must be confirmed by either the Secretary of State in England and Wales, Scottish Ministers in Scotland or the Department of Environment in Northern Ireland.
In England and Wales, the power to revoke planning permission stems from section 97 of the Town and Country Planning Act 1990. The rules relating to compensation stem from section 107 of the 1990 Act. The Secretary of State also has the power revoke planning permission under section 100 of the 1990 Act.
If this is done the liability to pay compensation still falls on the local planning authority as though it had made the revocation order. There is a right to challenge an order confirmed by the Secretary of State in the High Court within six weeks of it being made.
The law in Scotland stems from section 65 of the Town and Country Planning (Scotland) Act 1997. Under section 66 of the 1997 Act, if the revocation order is opposed then it must be confirmed by Scottish Ministers. Scottish Ministers also have powers to make a revocation order if they consider it 'expedient' to do so. Compensation if planning permission is revoked or modified is set out in section 76 of the 1997 Act.
In Northern Ireland, the law allowing a council to make a revocation order is contained in section 68 of the Planning Act (Northern Ireland) 2011.
The Department of Environment also has powers, under section 72 of the 2011 Act to serve a revocation order itself. The right to compensation where a revocation order is made is set out in section 179 of the 2011 Act. It makes reference to the relevant provisions in the Land Development Values (Compensation) Act (Northern Ireland) 1965, as amended. The main provisions are in section 26 of the 1965 Act.
[edit]
Find out more
---
[edit]
External references
IHBC NewsBlog
Drinkers toast the future after historic Leeds pub granted GII listed heritage status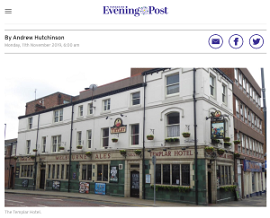 The Templar Hotel on Vicar Lane has been listed at Grade II by the Department for Digital, Culture, Media and Sport on the advice of Historic England.
---
Housing Minister announces new champion for modern 'MMC' housebuilding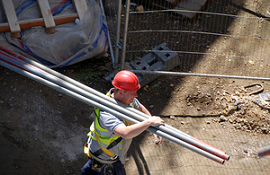 Government has announced a new Champion for Modern Methods of Construction as part of the government's drive to make the UK the global leader in housing standards.
---
RTPI on 'Why planning needs better outcome measurement'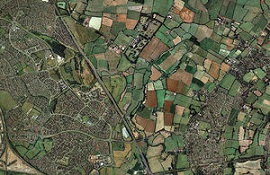 Planning is about so much more than the number of applications approved and the speed of processing them so the RTPI is commissioning research aimed at producing a toolkit that can demonstrate a wider range of outcomes.
---
The rise of 'facadism' in London, from the BBC and 'The Gentle Author'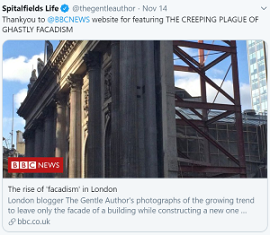 London blogger The Gentle Author has been photographing the changing face of London, focusing on what is known as 'facadism', the practice of destroying everything apart from the front wall and constructing a new building behind it.
---
Great Yarmouth Winter Gardens Facing Off Dilapidation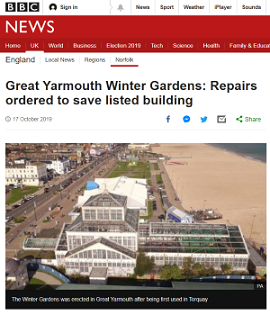 Urgent repairs have been ordered to save one of the country's most endangered buildings from dilapidation while Great Yarmouth Borough Council seeks an investor.
---
Construction urged to do more for butterflies and bees, via SNH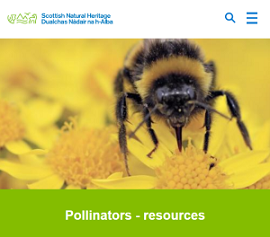 SNH has published new guidance on how best to fit pollinators into urban design and construction with a series of easy steps to suit all project budgets and sizes.
---
Applications now open for the Sustainability Scholarship for 2020: Closing 29/11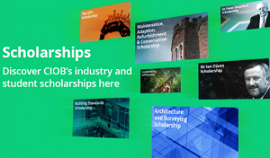 Applications are invited for the Sustainability Scholarship 2020, with successful applicants to receive £3000, support and mentoring from experts, and closing 29 November.
---
Government asked to save plans for Queensbury tunnel cycle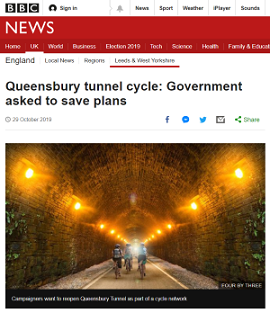 It was hoped the 1.4 mile (2.3km) Victorian Queensbury Tunnel could be used by cyclists travelling between Bradford and Halifax, but plans have been threatened.
---
Case Study in Durham Cathedral: Project Managment and Building Services Challenges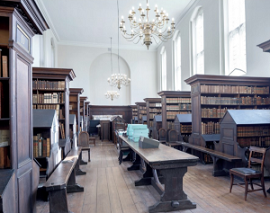 Completing works that widened public access to the hidden architectural spaces and collections of Durham Cathedral showcases exceptional project management.
---
Autumn clamp down on dust by HSE – site visits planned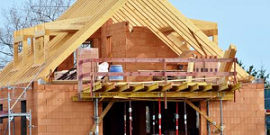 This month HSE is carrying out its latest construction inspection initiative with a focus in particular on measures in place to protect workers from occupational lung disease caused by asbestos, silica, wood and other dusts when carrying out common construction tasks.
---
Public property hubs to be delivered in Birmingham and Peterborough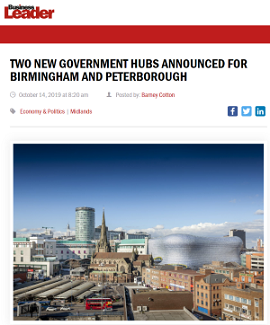 Peterborough and Birmingham are the latest places to benefit from the Government Hubs programme to regenerate city centre sites.
---