Revocation of planning permission
This article describes the circumstances in which local authorities, the Secretary of State and devolved Government Ministers can revoke planning permission.
Powers to revoke planning permission are very rarely used. Where they are used they are often uncontentious and unopposed. Since 2009, only 3 revocation orders issued under section 97 of the Town and Planning Act 1990 have been submitted to the Secretary of State for confirmation.
The laws in each of the UK countries are very similar to each other. They all allow councils to revoke or modify a planning consent 'to such extent as they consider expedient' with regard to the Development Plan and other material considerations. The powers can only be used before the development, or the change of use given permission for, is complete.
The local authority is liable to pay compensation for abortive expenditure and for any other loss or damage directly attributable to the revocation. If the revocation orders are opposed then they must be confirmed by either the Secretary of State in England and Wales, Scottish Ministers in Scotland or the Department of Environment in Northern Ireland.
In England and Wales, the power to revoke planning permission stems from section 97 of the Town and Country Planning Act 1990. The rules relating to compensation stem from section 107 of the 1990 Act. The Secretary of State also has the power revoke planning permission under section 100 of the 1990 Act.
If this is done the liability to pay compensation still falls on the local planning authority as though it had made the revocation order. There is a right to challenge an order confirmed by the Secretary of State in the High Court within six weeks of it being made.
The law in Scotland stems from section 65 of the Town and Country Planning (Scotland) Act 1997. Under section 66 of the 1997 Act, if the revocation order is opposed then it must be confirmed by Scottish Ministers. Scottish Ministers also have powers to make a revocation order if they consider it 'expedient' to do so. Compensation if planning permission is revoked or modified is set out in section 76 of the 1997 Act.
In Northern Ireland, the law allowing a council to make a revocation order is contained in section 68 of the Planning Act (Northern Ireland) 2011.
The Department of Environment also has powers, under section 72 of the 2011 Act to serve a revocation order itself. The right to compensation where a revocation order is made is set out in section 179 of the 2011 Act. It makes reference to the relevant provisions in the Land Development Values (Compensation) Act (Northern Ireland) 1965, as amended. The main provisions are in section 26 of the 1965 Act.
[edit]
Find out more
---
[edit]
External references
IHBC NewsBlog
How Project Managers for Town Centre Developments can Balance Risk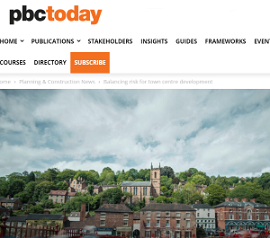 Jacqueline Hughes, senior risk analyst at Equib, in pbctoday discusses how project managers for town centre developments can get their risk management strategies right.
---
Red Tape is Strangling our High Streets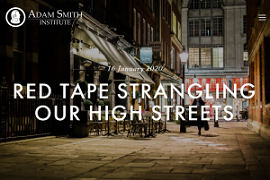 A new paper from the Adam Smith Institute argues that the problem with the High Street has been totally misunderstood, saying that we need to reform restrictive planning rules and reject a policy of managed decline to reinvigorate our town centres.
---
Calculating the full cost of energy used by buildings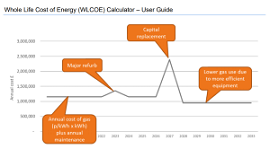 The Whole Life Cost of Energy (WLCoE) calculator – issued by government in BETA form – is intended to help building owners and operators to understand the full financial cost of the energy their buildings use, and welcomes feedback
---
England's heritage worth £31Bn: New Historic England report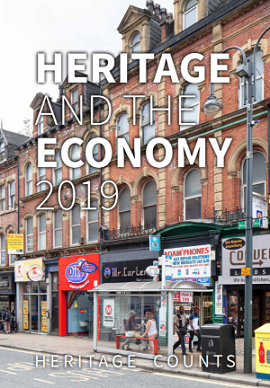 New research published by Historic England (HE) shows the value of heritage to England's economy as it contributes to economic prosperity and growth through jobs in the heritage and construction sectors and from tourism.
---
Part of Roman wall in Chester Collapses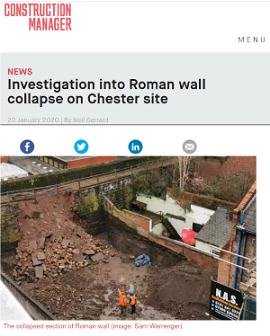 Investigations have begun into what caused part of Chester's Roman city wall to collapse during construction work.
---
Audit on new housing in England: Design overwhelmingly 'mediocre' or 'poor'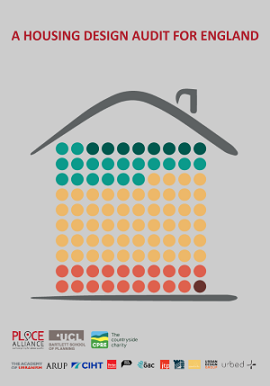 Though conservation professionals' skills in understanding, defining and explaining local character and architecture can help inform new residential design.
---
Historic England's '21 Fascinating Places Listed in 2019'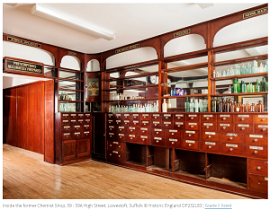 Over 500 historic places have been added to the National Heritage List for England (NHLE) in 2019 and Historic England (HE) has showcased 21 highlights.
---
UK's iconic first red public telephone box upgraded to GII*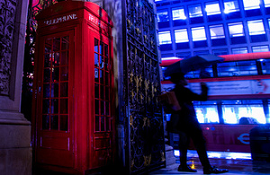 The K2 prototype telephone box situated outside the Royal Academy in London – built as part of the 1924 competition that gave rise to the iconic design and first listed at Grade II in 1986 – has had its listing upgraded to Grade II*.
---
Historic England publishes guidance on BIM for Heritage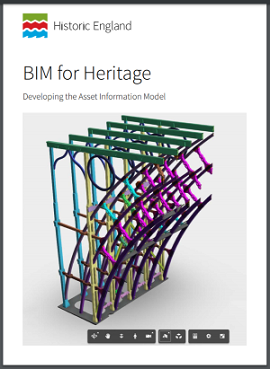 The second in a series focusses on developing the Asset Information Model (AIM).
---
High Streets Face a Bleak Future Without Rethinking Regeneration Strategies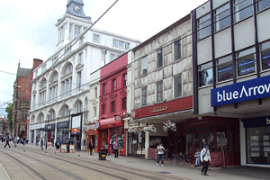 Reflecting issues that will be encountered across the IHBC's June 2020 Brighton School, think tank Centre for Cities argues for High Street success.
---
Take a look inside the first flat in the iconic Battersea Power Station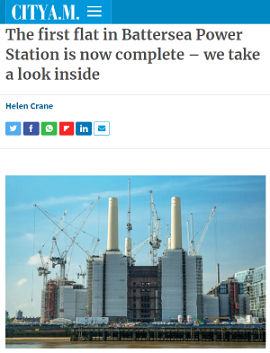 City A.M took a tour of the first apartment to be completed within the original grade II*-listed power station with designer Tim Boyd of Michaelis Boyd – which also designed the interiors for Soho House and the Groucho Club – and Battersea Power Station's UK sales director Georgia Siri.
---
Retrofit scheme named World Building of the Year at WAF 2019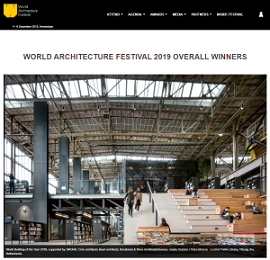 A conversion of a locomotive hangar into a public library is the first retrofit to win the top prize at the World Architecture Festival (WAF).
---